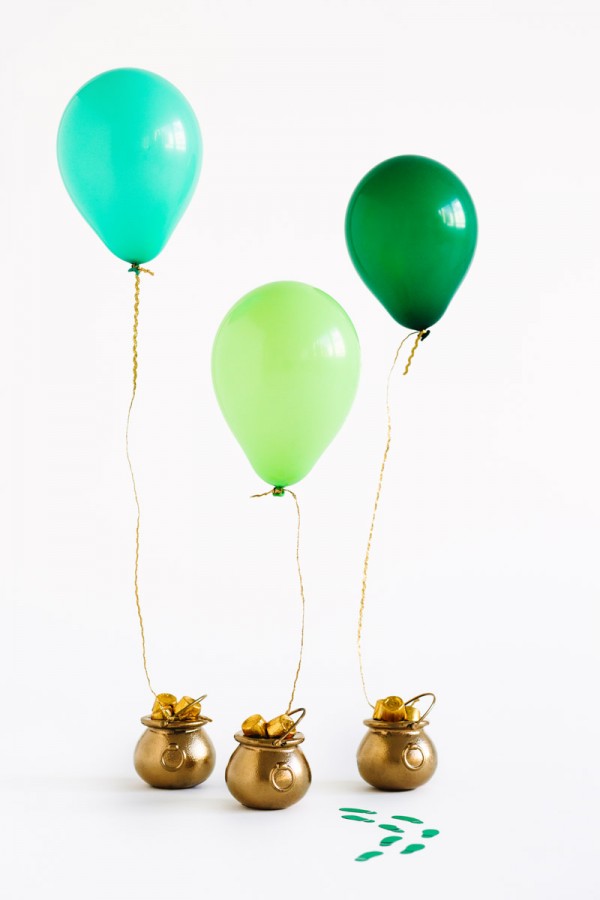 I told you I didn't forget St. Patrick's Day! Excited to share some fun little projects for you fellow Irish folks out there! I created these little pot of gold balloon surprises for Balloon Time. You can whip 'em up and let the leprechauns do the rest! 😉 I mean… those tiny footprints though!!! Sneaking leprechauns. Get the full tutorial for these surprise treats right here!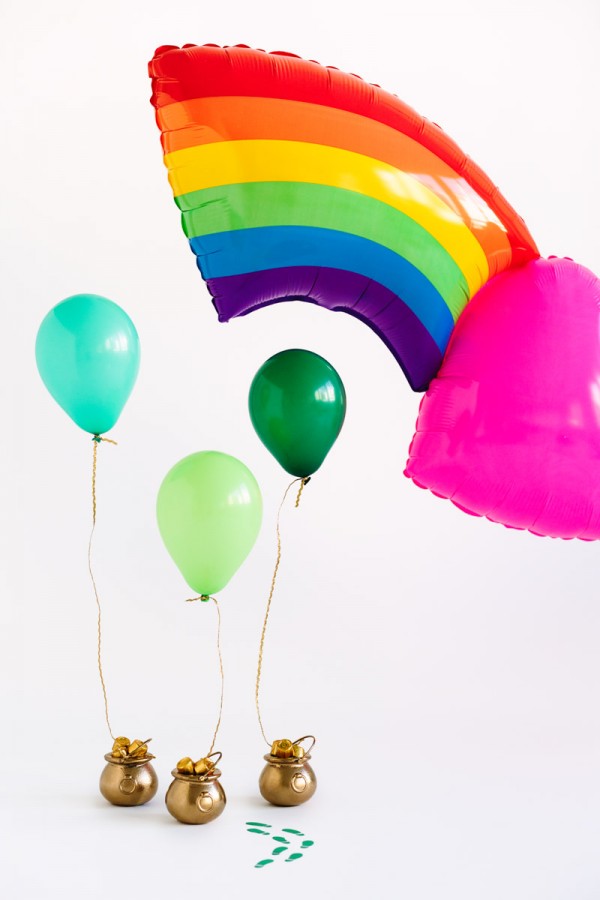 Photos by Mary Costa
Who knew mini cauldrons could double as pots o' gold! Double duty holiday action right there! Hope you craft up some of these leprechaun goodies for March 17th!