Valentine's Day is tomorrow, everyone. Who still doesn't have Valentines for their kiddos classrooms!? It's ok, I still don't have a Valentine for Jeff. (Shhh!) While these won't help me, they might help you! Run out and pick up some sunglasses at the dollar store and some conversation hearts, then get the glue gun ready! Instant eye candy Valentines. While you're gluing, have the kiddos write a little tag to attach to them, and BAM! I whipped these up for eHow and you can find the full tutorial right over here. Tada! Valentine issue solved.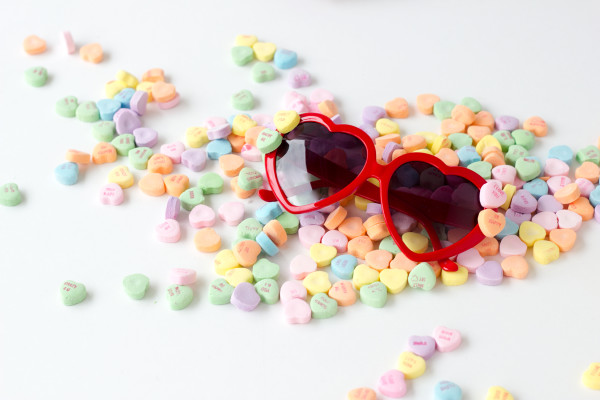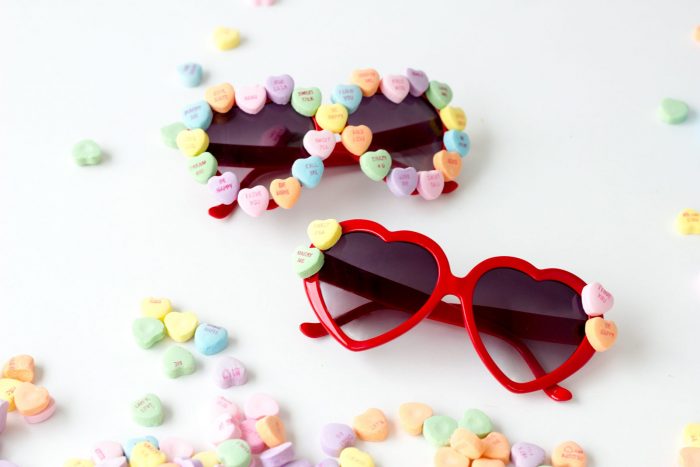 All Photos by Studio DIY
Psst… you could also be extra fancy and pair them with these printables!
For more Valentine's Day projects, head over here!