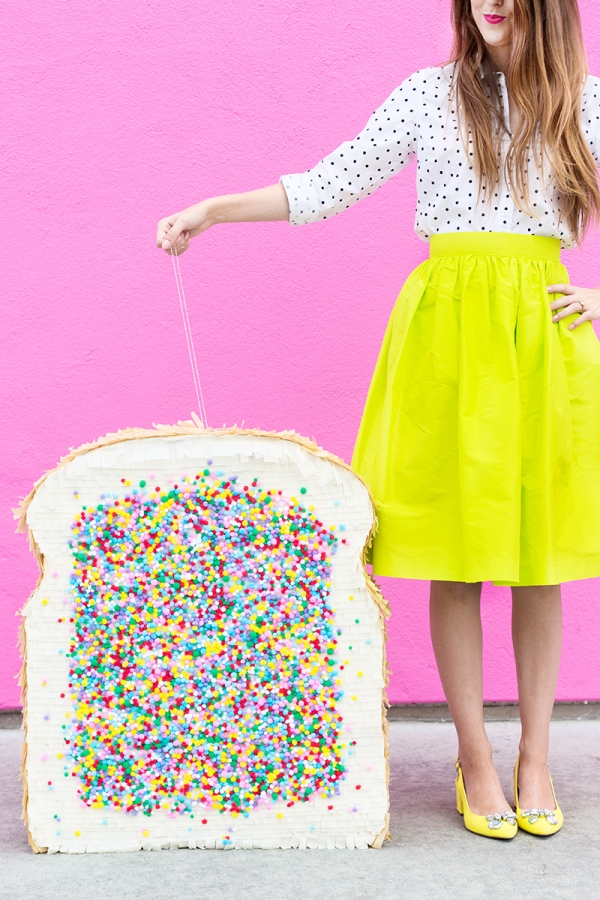 EEE!! I had to squeeze in ONE non-holiday-centric piñata before the Thanksgiving festivities began and this idea has been cooking in my head for quite some time. When I found out about fairy bread, an Australian birthday treat where yes, they put sprinkles on bread (!!!!!!), I almost moved there. But since that seemed impractical, I made this fairy bread piñata instead!!! YAY!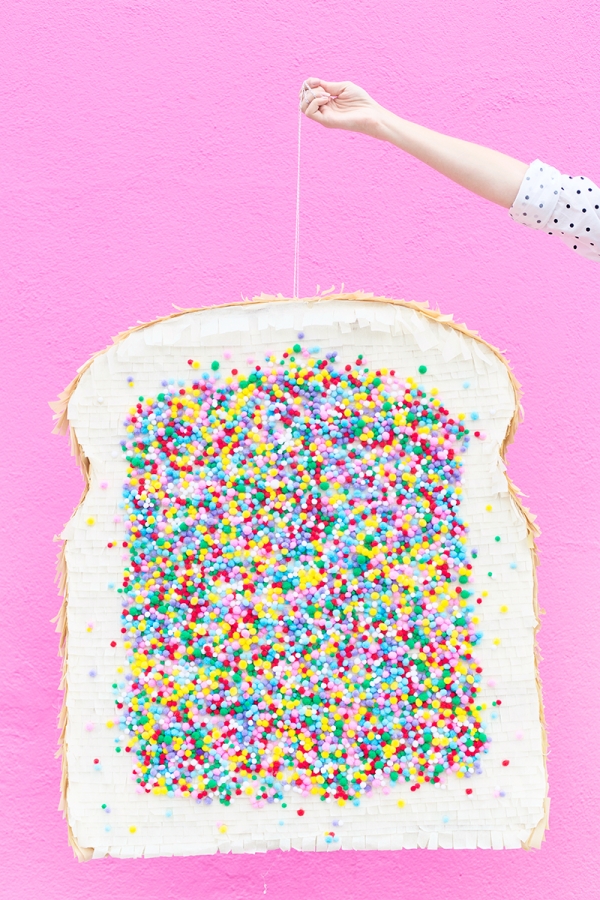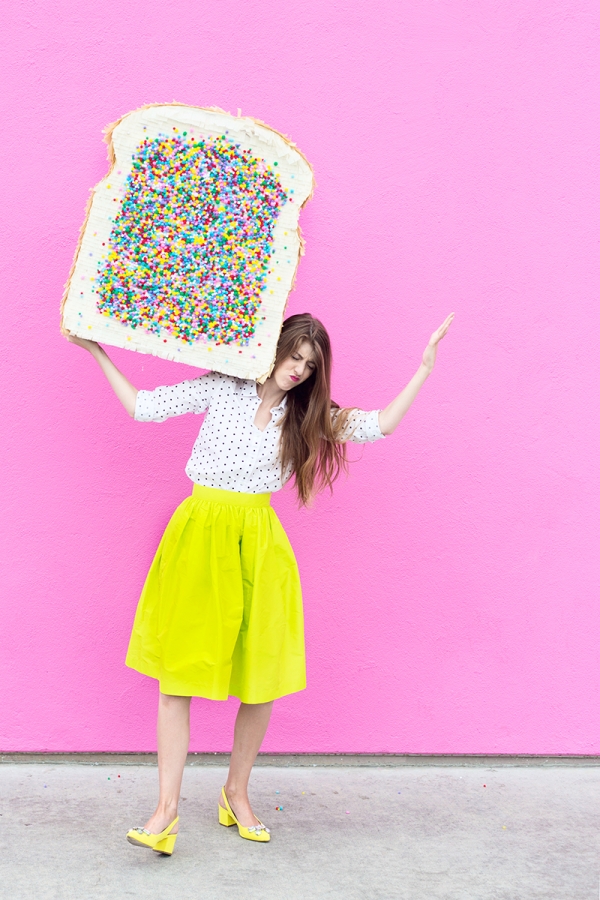 Cardboard (I used 2 large sheets of cardboard from the art supply store)
Ivory/Cream and Brown Streamers
Tiny Pom Poms in Rainbow Sprinkle Colors
White School/Craft Glue
Hot Glue Gun
Masking Tape
Twine
Scissors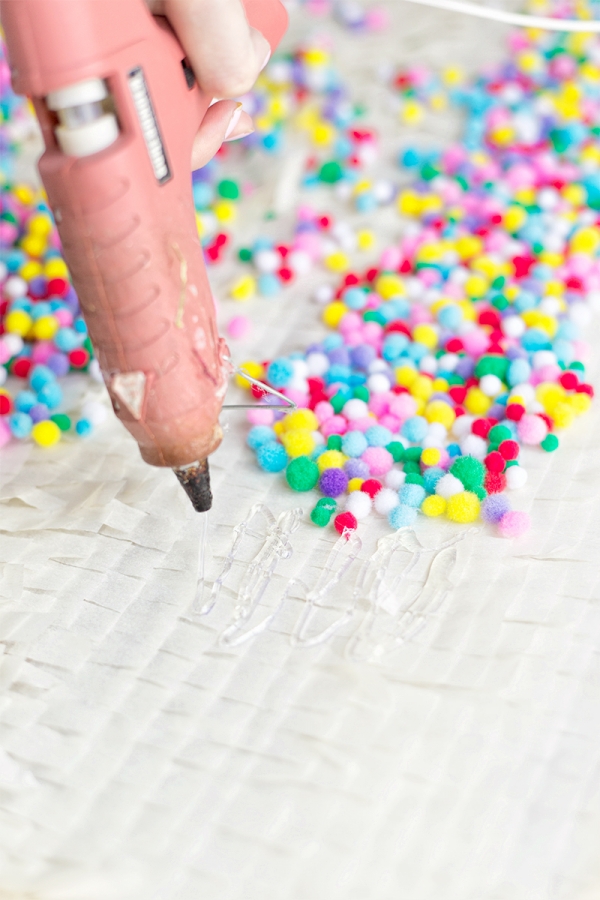 1. Cut out two large bread shapes and several long strips (about 5 inches wide) from the remaining cardboard.
2. To put the piñata together you can follow this detailed tutorial, the steps are exactly the same, just on a larger scale! You'll need to tape together your piñata, and then cover it in fringe, as instructed in the linked tutorial! While you're taping the piñata, slip a piece of twine through the top to act as the string to hang it with.
3. Once everything is fringed, it's time to add pom pom sprinkles! For this, you'll use a hot glue gun and work in small sections. Start by mixing all your pom poms together to form a rainbow mix. Then start in one bottom corner of the piñata, a couple inches from the edge, and cover a section in hot glue. Immediately dump a handful of pom poms, covering the glue, and press (Carefully! Don't burn yourself!) to seal them into the glue. Repeat this in small sections, working your away across the bottom and then in rows going up the piñata. I went back afterwards and added a couple stray pom poms so it looked like sprinkles running off the bread!
Photos by Jeff Mindell
(On Me: Shirt | Skirt | Shoes)
Have you ever tried fairy bread? We don't have kids yet, but I fully intend to adopt this Australian tradition for ALL their future parties. 😉 Piñata included.
p.s. A donut piñata!