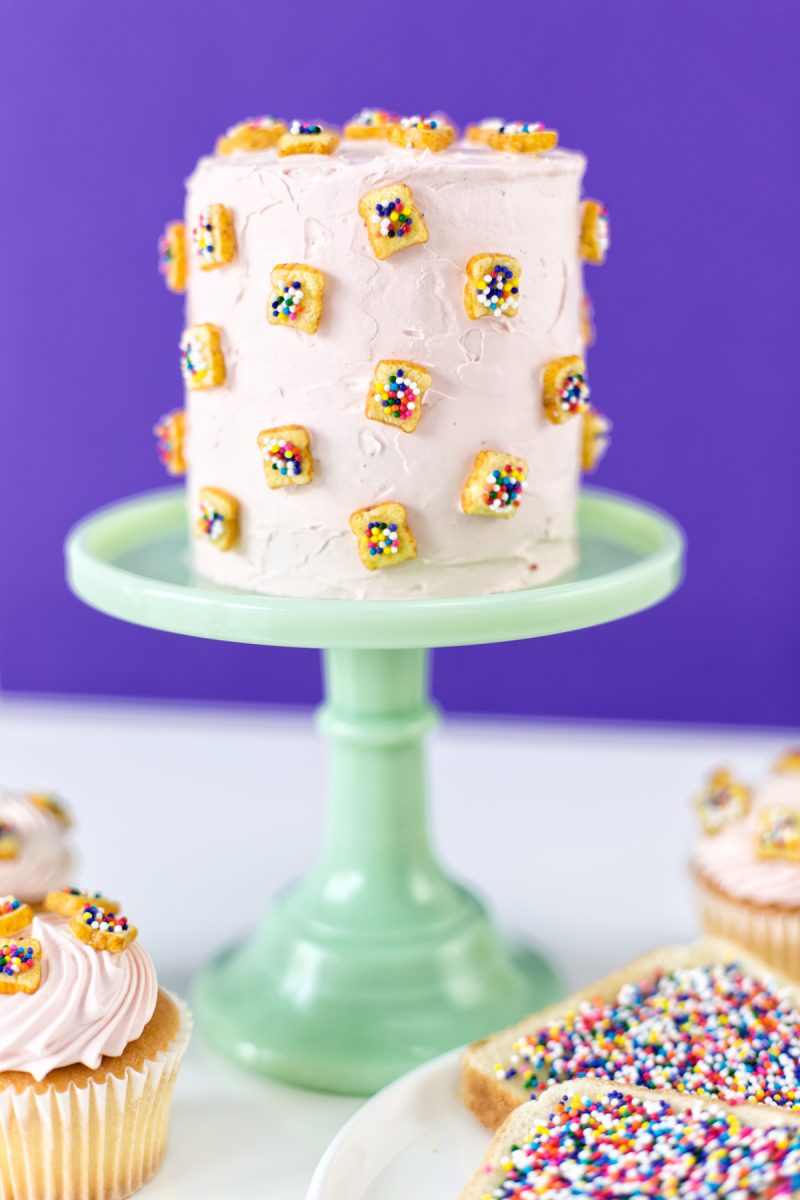 Two years ago I turned Cheerios into donut sprinkles and today we're turning French Toast Crunch into…. fairy bread sprinkles!!!!!!!!!!! Ever since I learned about fairy bread (In case you haven't been enlightened yet, it's bread spread with butter and covered in sprinkles, AKA a magical birthday treat from Down Under!), I've just been so obsessed. You all loved the donut sprinkles, so why NOT cover a cake in teeny tiny fairy bread!?!?!?!
You could also make a cereal bowl full… if you're feeling super ambitious.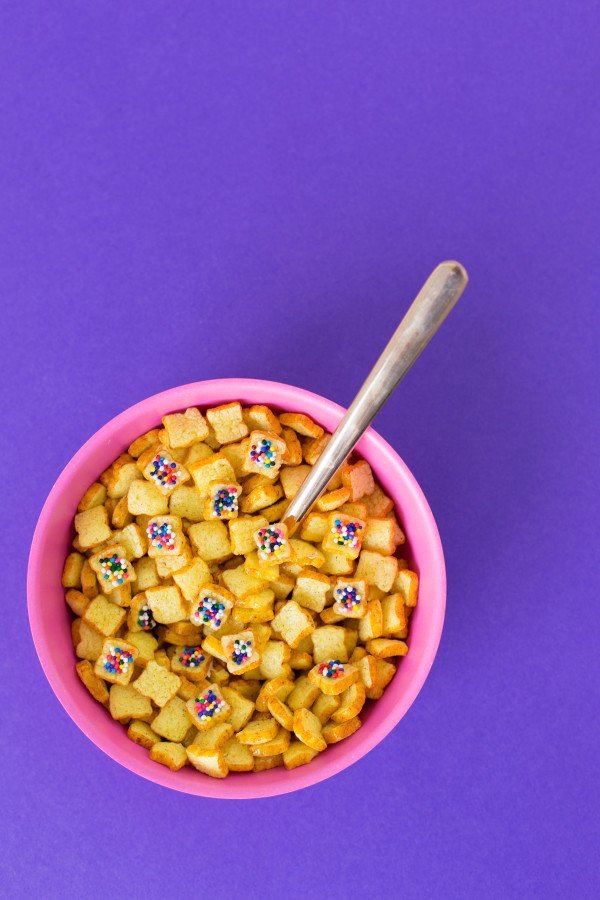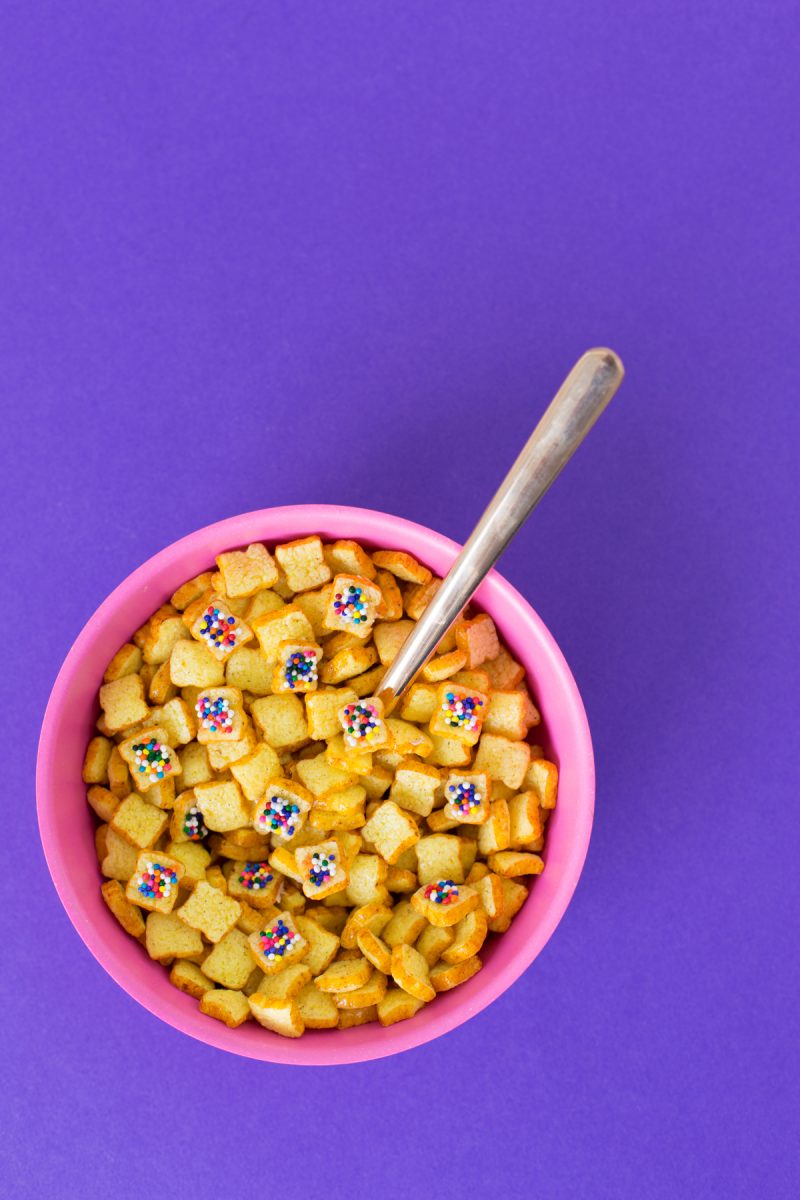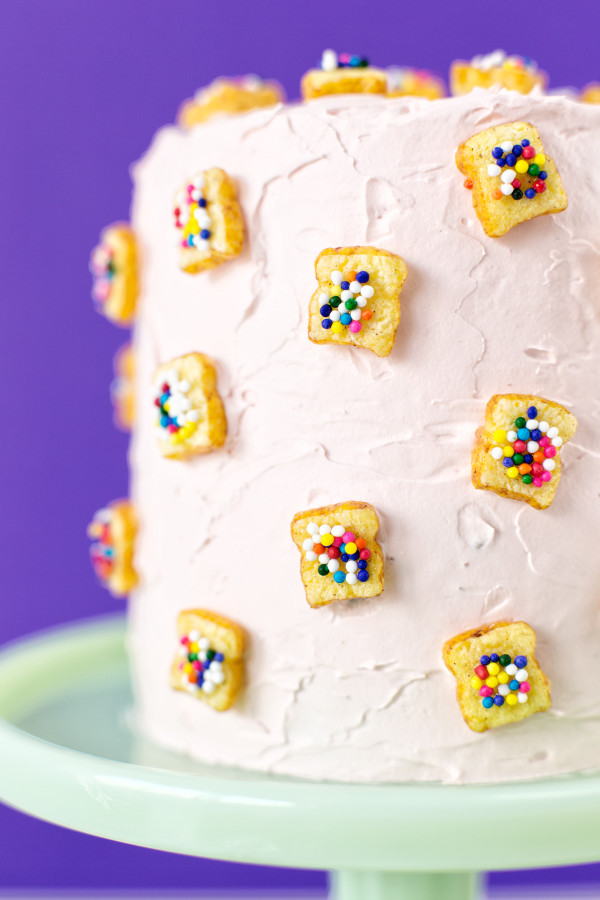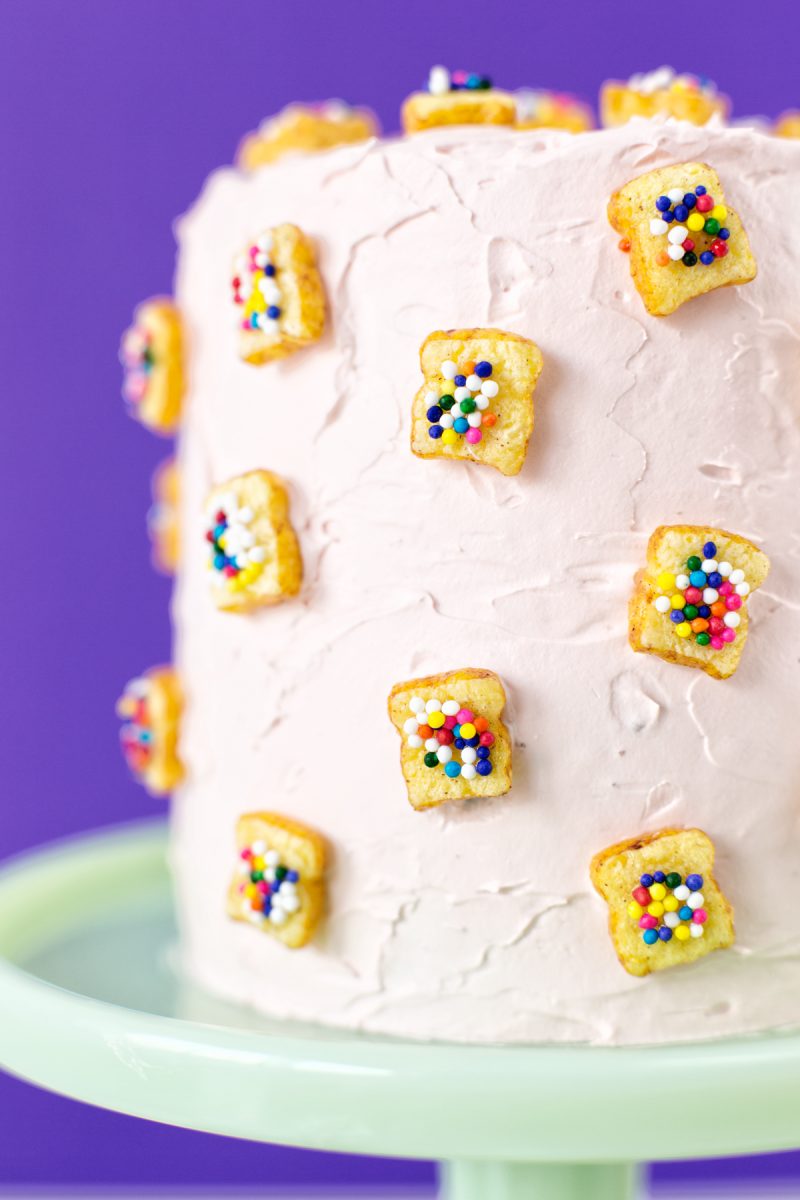 DIY Fairy Bread Sprinkles
Total Time: 30 Minutes
Supplies
French Toast Crunch
Nonpareil Sprinkles
Honey
Toothpick
Small Plate
Directions
1. Spread a tiny bit of honey on several pieces of the cereal using a toothpick.
2. Pour sprinkles onto a small plate and dip the honey-covered side of the cereal in the sprinkles.
3. Stick onto cakes, cookies or other treats with a bit of frosting! Mmmmm!
Photos by Jeff Mindell
Eeeeep! So tiny and cute! You can top cupcakes, ice cream, cake, donuts… the WORLD is your oyster, folks! Ha!
p.s. A Fairy Bread Piñata!