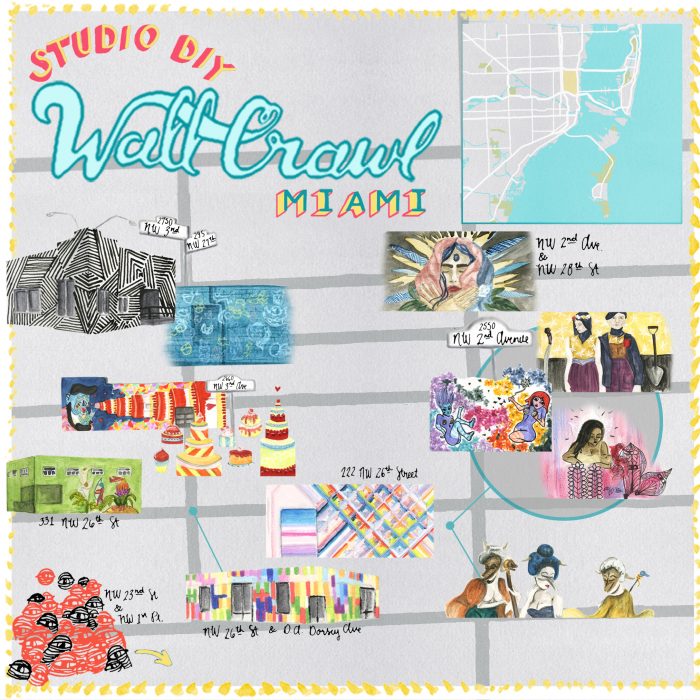 Oooooh it's Wall Crawl time!! And we're wall crawling one of the very best wall-crawl cities.. Miami! One of my faaaaavorite people, Drea of Oh Dear Drea, is taking us around Miami's most famous mural-covered district, Wynwood, and sharing her favorite walls around! PLUS all their addresses, so you can get right to the point when you get there!! Click on any of the images below to get the address, and check out our full Google Map of the locations, too!
For a Google Map of the walls pictured below, click here.
Photos by Celias D. Luna | Illustrated Map by Striped Cat Studio
A super huge thank you to Drea for wall crawling Miami for us! If you aren't following her and her adventures on her blog, you gottta check it out. Drea is one of the people I most admire in this blogging world. And she has a pretty darn amazing house, too! 😉
Have you taken photos of awesome walls + murals in your city and want to be a part of the #StudioDIYWallCrawl series? We're looking for awesome people around the US, and around the world, to help us out! Fill out THIS FORM with your information and we'll be in touch if we want to Wall Crawl in your city!