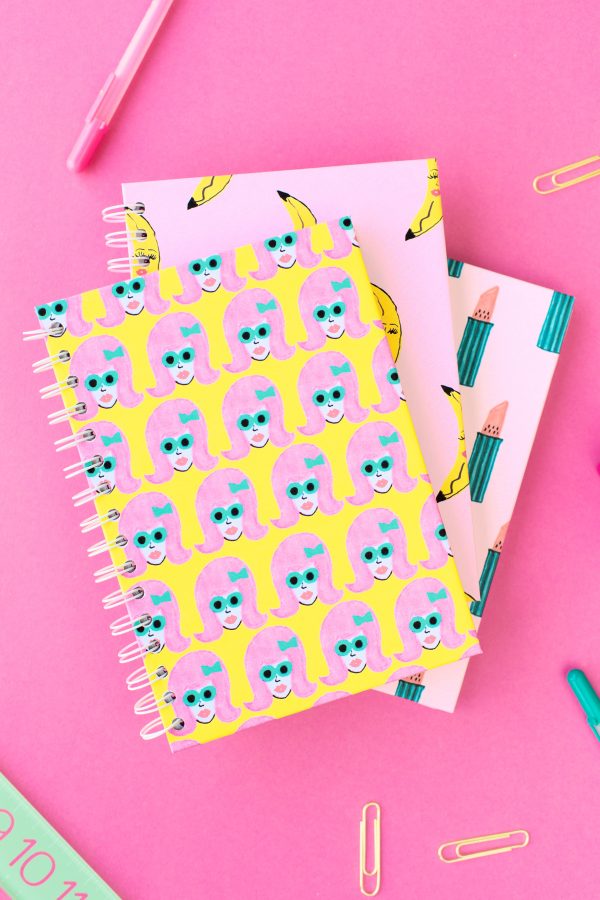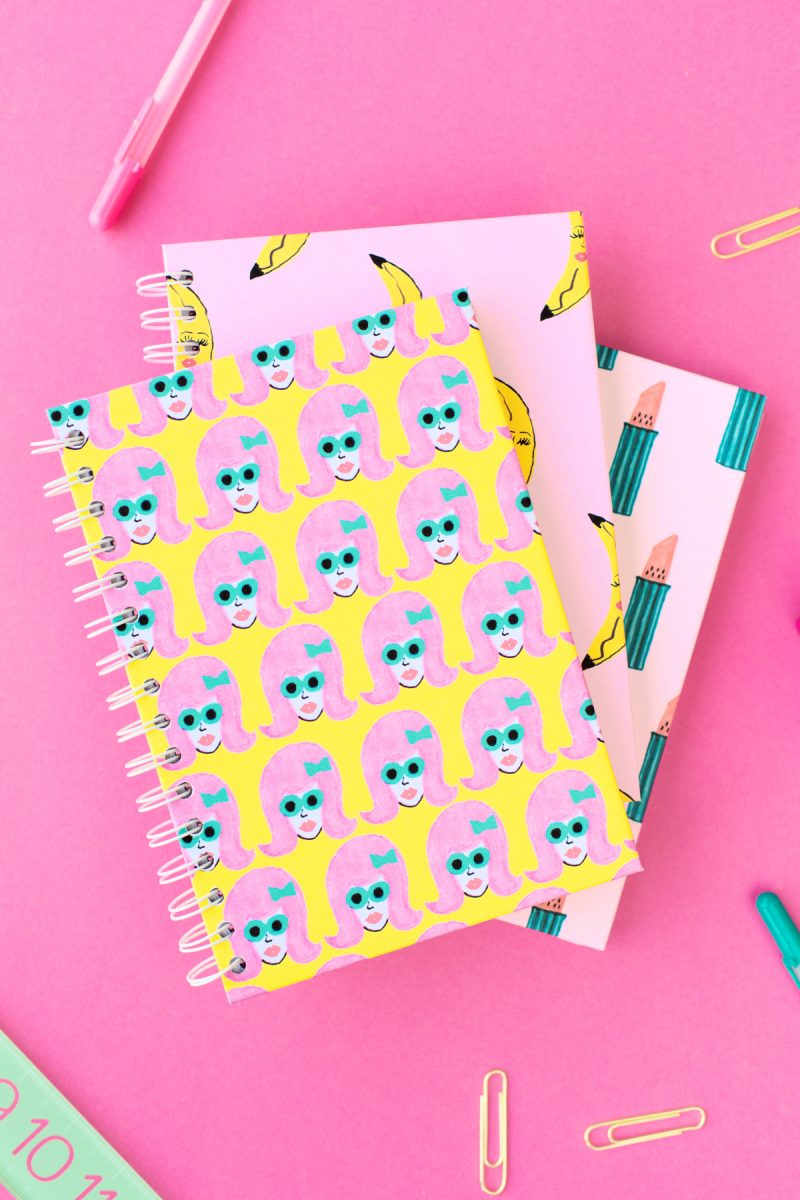 We've got THREE power-packed days coming up for you girl bosses out there! Are ya ready!?!?
As a boss lady myself, I still haven't quite mastered the whole staying organized/on task situation. Lately I've taken things to paper and have been trying to keep a daily to-do list. But that meant I needed a notebook. And THAT was an excellent excuse to recruit my most favorite lady Kendra of Bouffants & Broken Hearts to design some lady-boss worthy notebook patterns! CAN YOU HANDLE!? She just always knocks it out of the park.
Anyway, you can print 'em and makeover an old notebook…. right this minute! BAM! Instant gratification.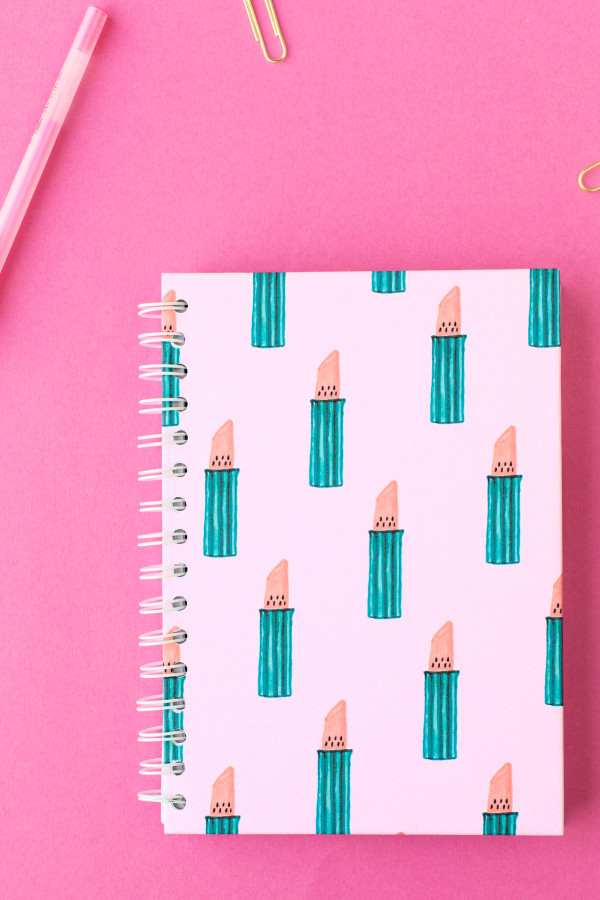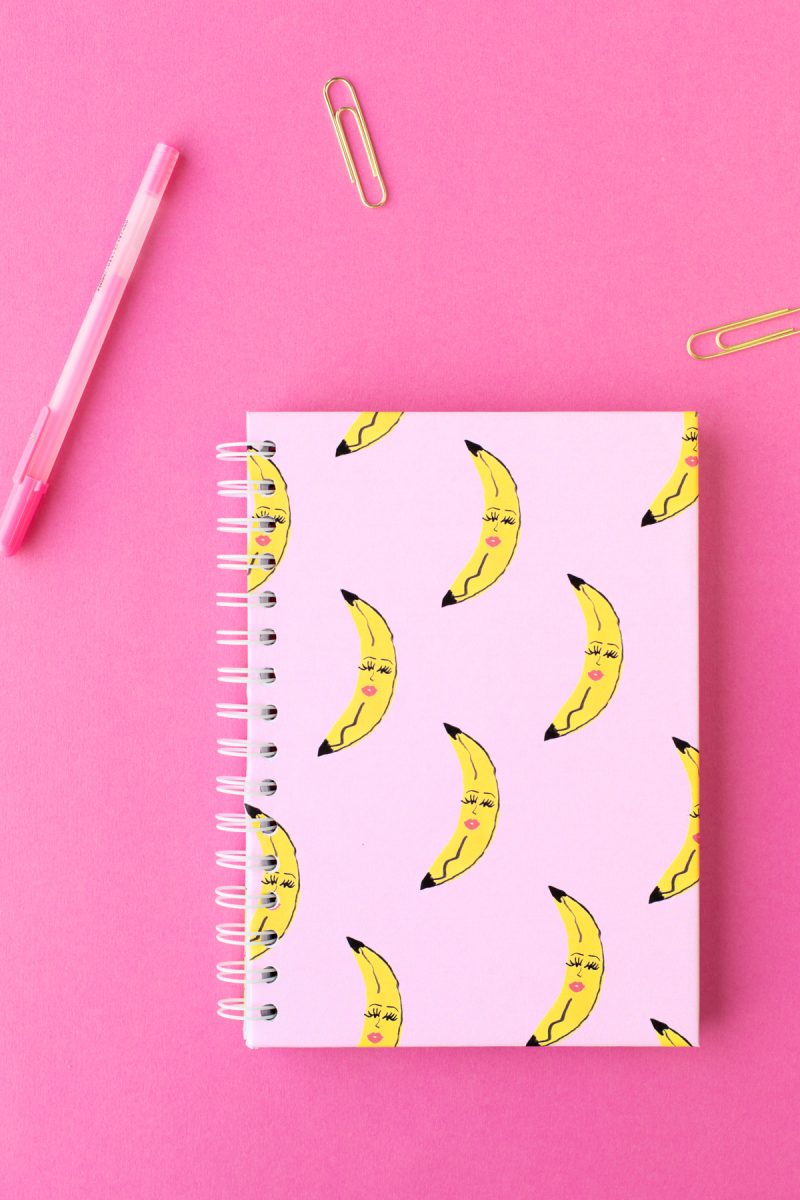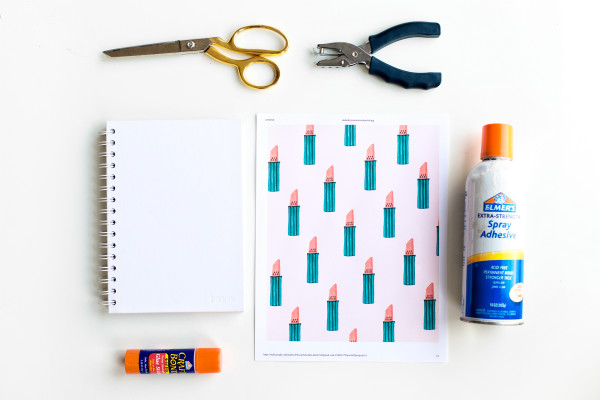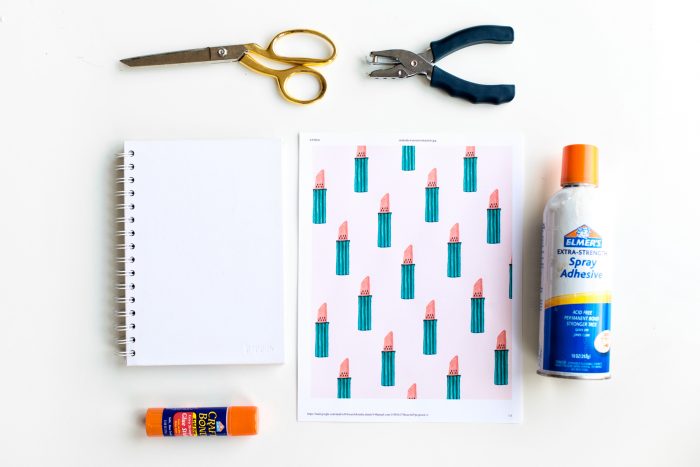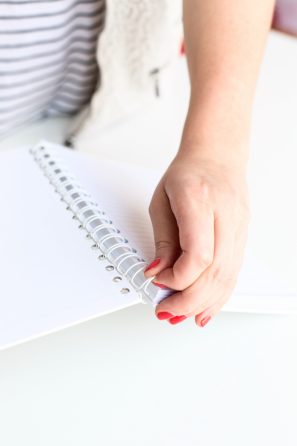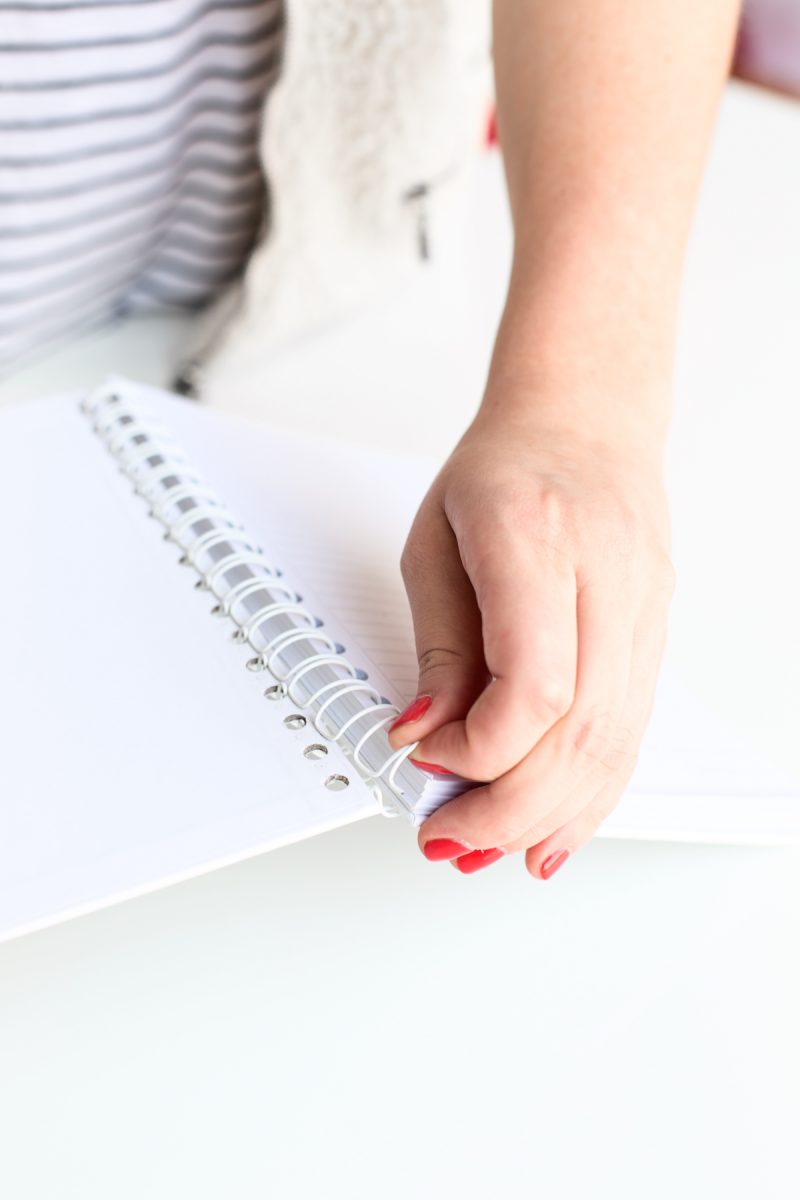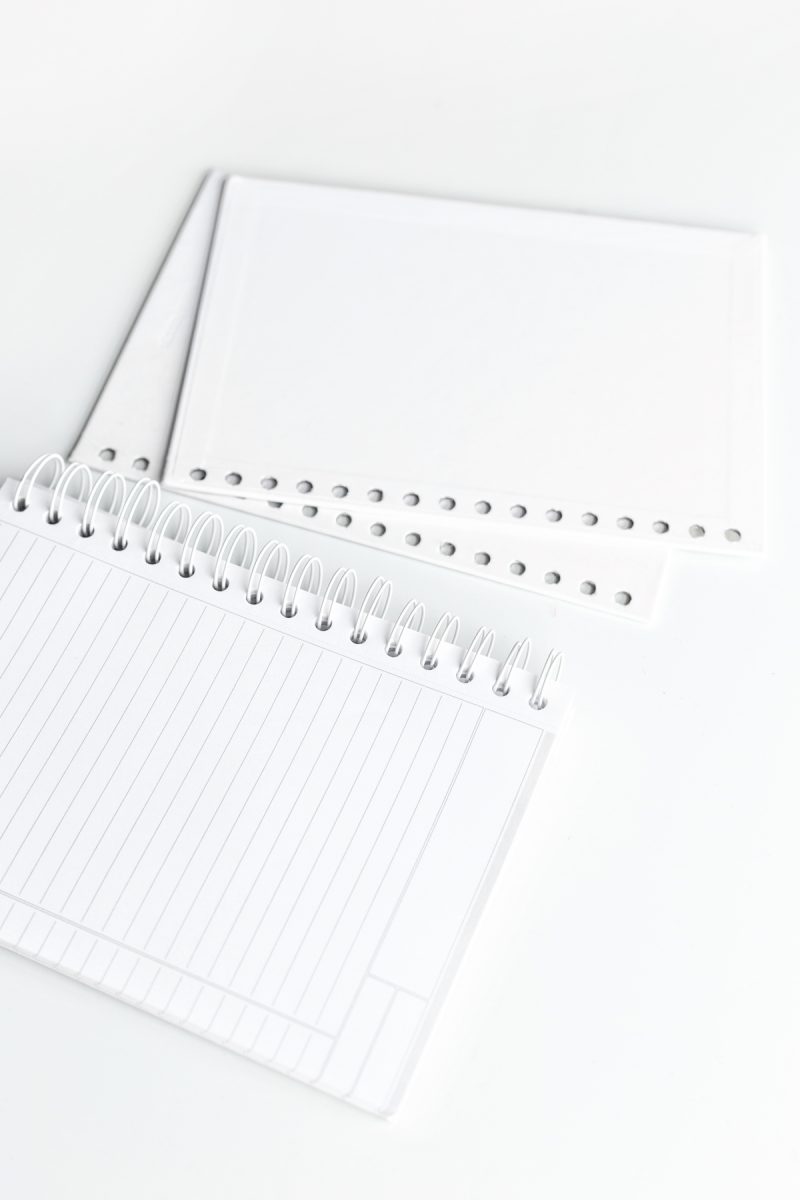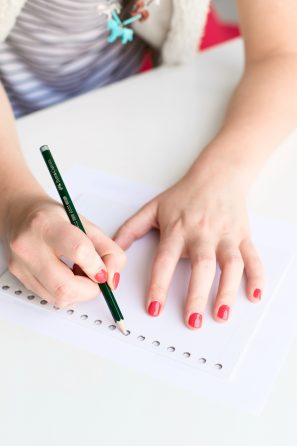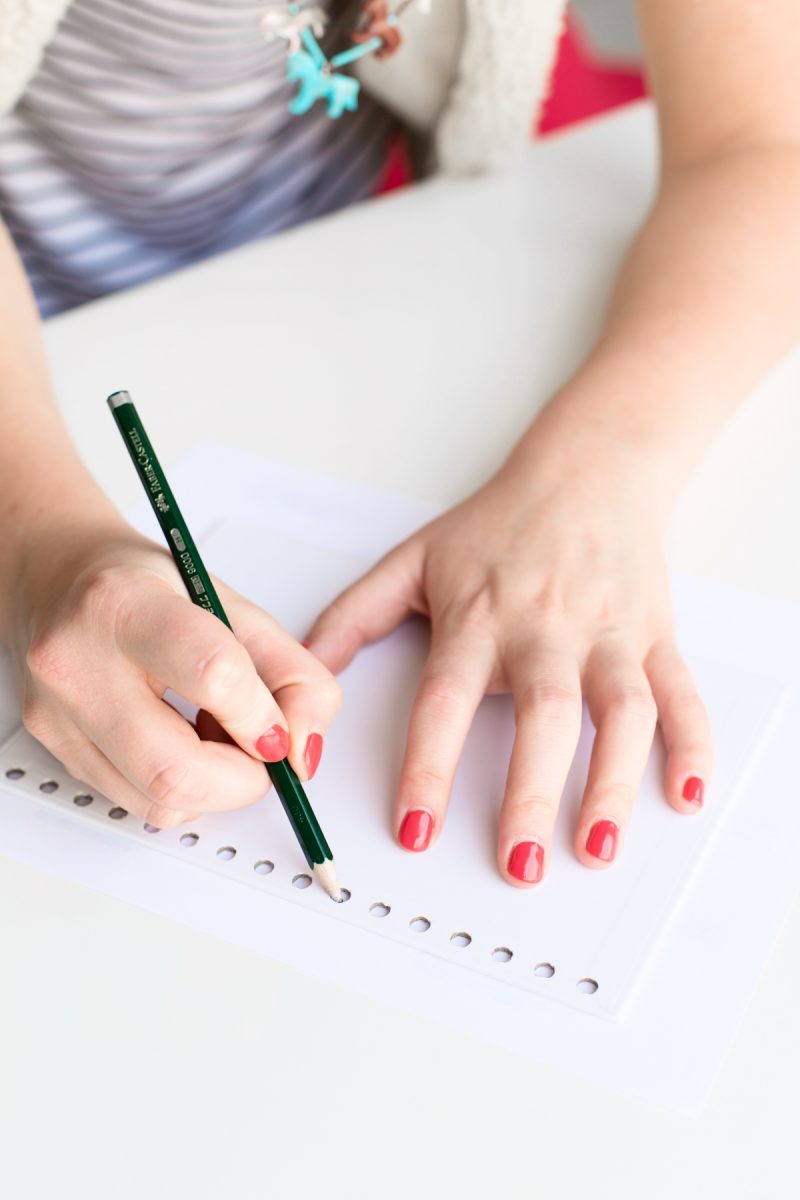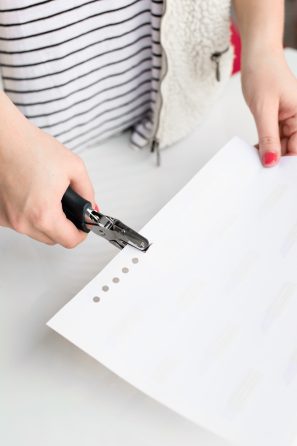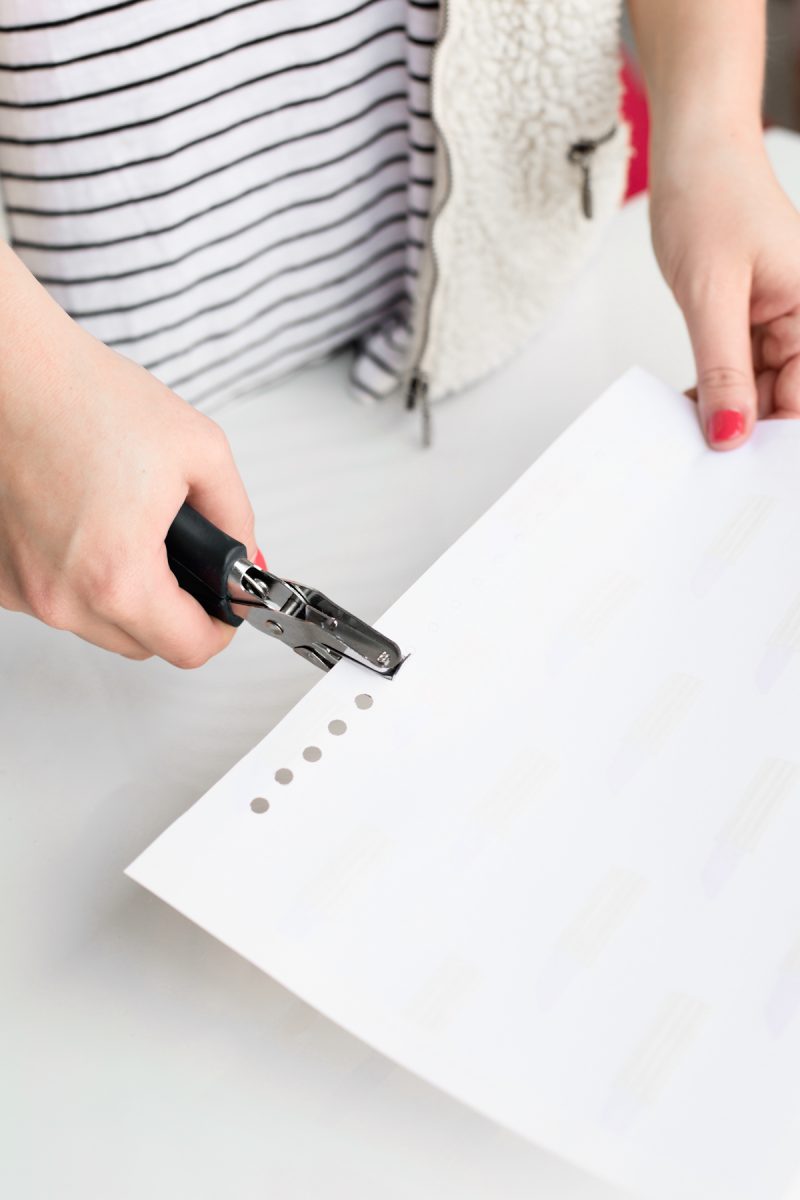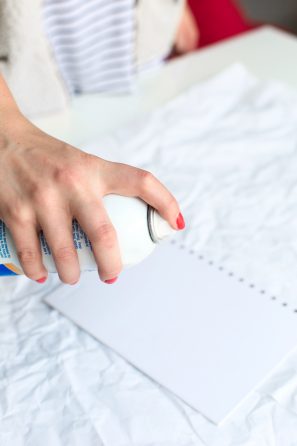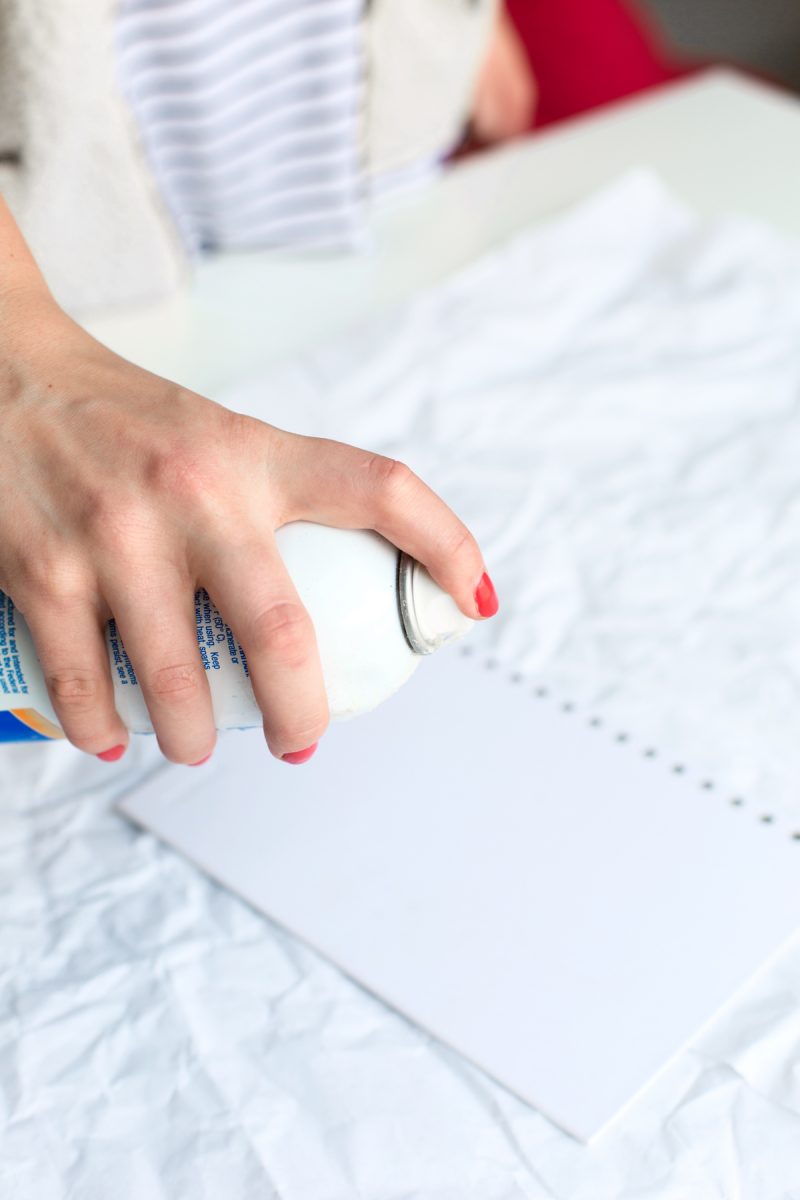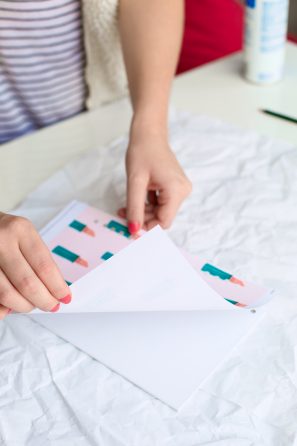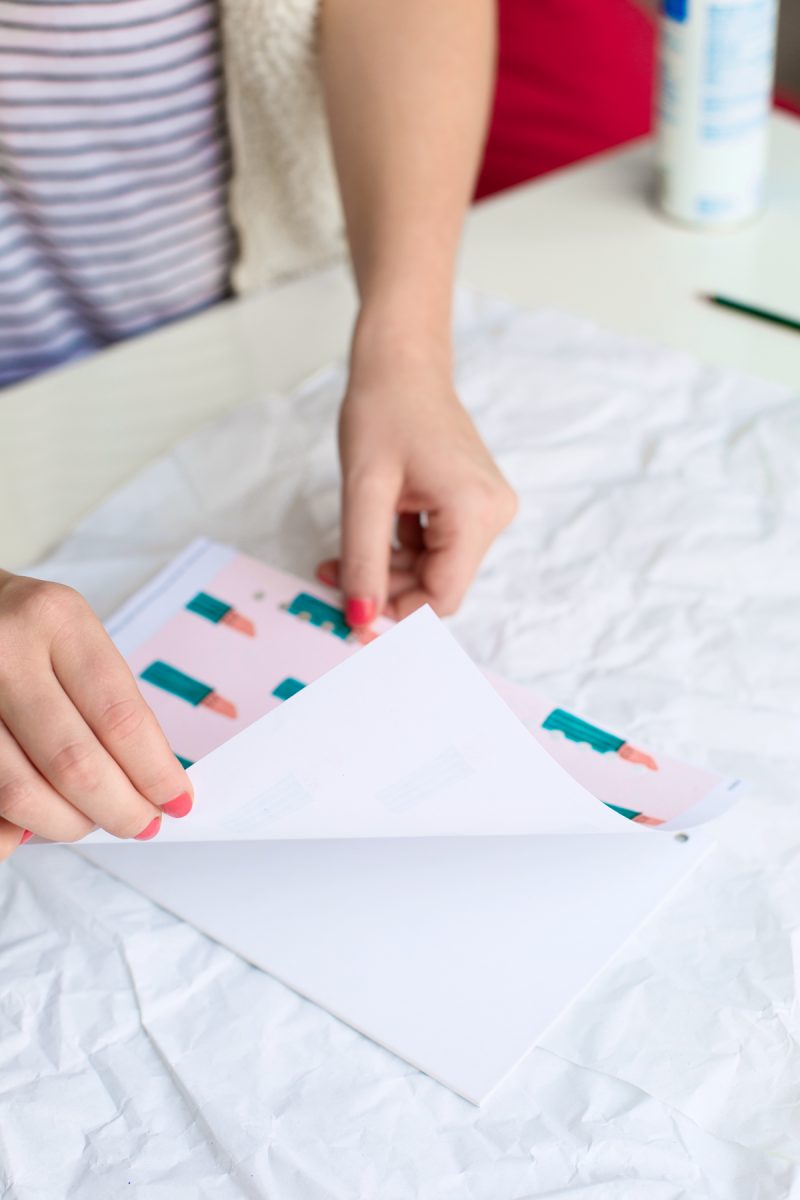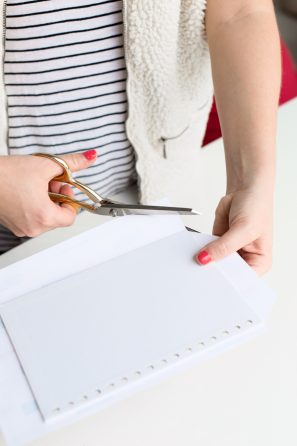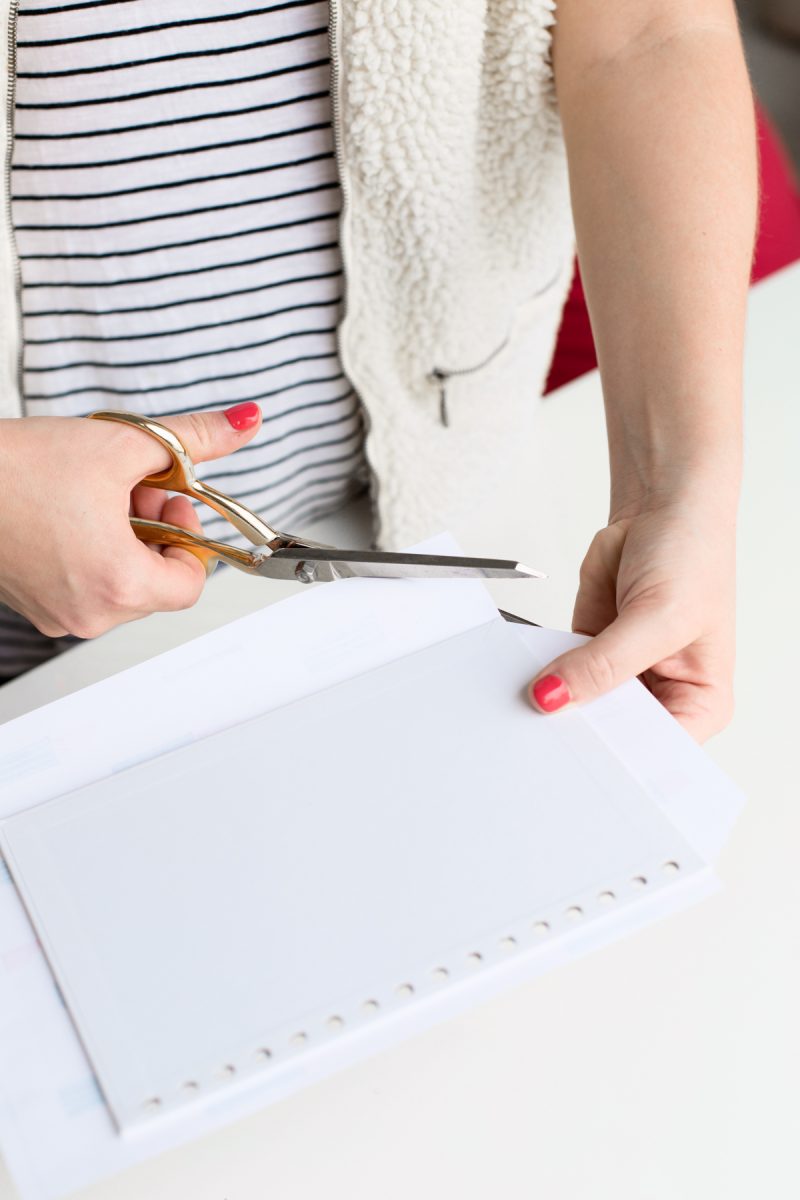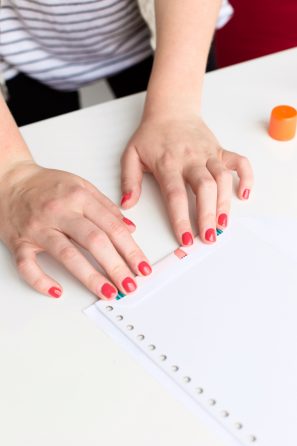 DIY Girl Boss Notebook Covers
Total Time: 30 Minutes
Supplies
Free Printable Notebook Covers (Watermelon Lipstick, Bananas, Bouffant Girls)
Printer
Computer Paper
Cardstock (Optional, for lining)
Spiral Notebook(s) (We used this one!)
Pencil
Hole Punch
Spray Adhesive
Glue Stick
Scissors
Clear Contact Paper (Optional, to protect the covers!)
Directions
1. Print the notebook cover(s) of your choice on computer paper. You'll need two per notebook.
2. Remove the covers from the spiral of your notebook. (There is an opening, usually in the back, where you can do this.)
3. Lay one cover over the center-back of one of your patterns and trace the holes onto the paper. Do the same with the other cover. (Make sure the covers are facing opposite directions so both your patterns are right side up when they're done!)
4. Use a hole punch to punch out the holes you just traced.
5. On a protected surface in a well-ventilated area, spray the back of the paper with spray adhesive and carefully place it over the cover, lining up the holes. Repeat with the other cover.
6. Trim the corners off of the excess paper (see photo) to make a tab.
7. Run a glue stick over the tabs and fold them over the backside of each cover (at the top, bottom and one side). The side with the holes should be trimmed along the edge of the cover. If desired, cut two pieces of card stock about 1/2" smaller than the cover and glue them to the backside of the cover to hide the tabs.
8. Finally, to give your notebook extra protection, use the same tab method to wrap clear contact paper over the cover to protect your patterns!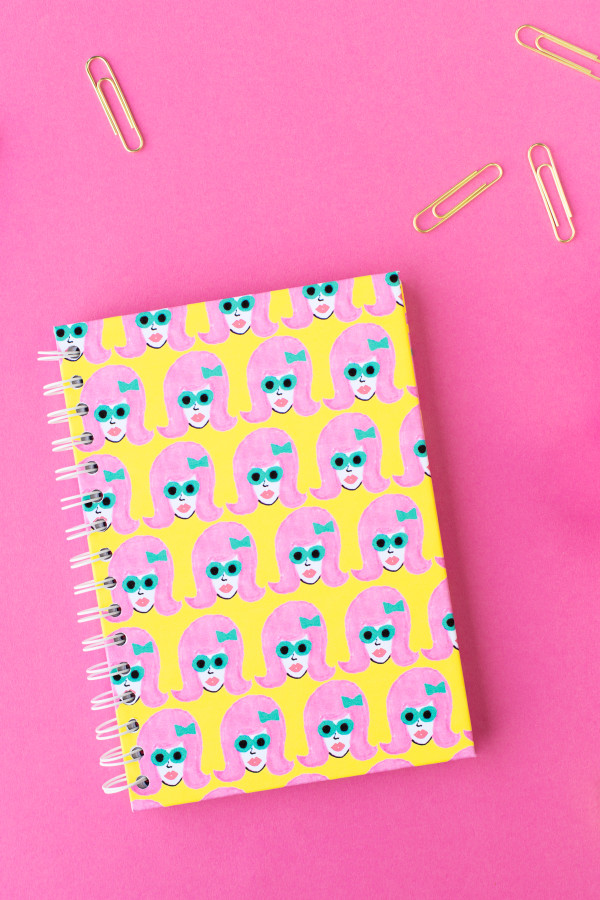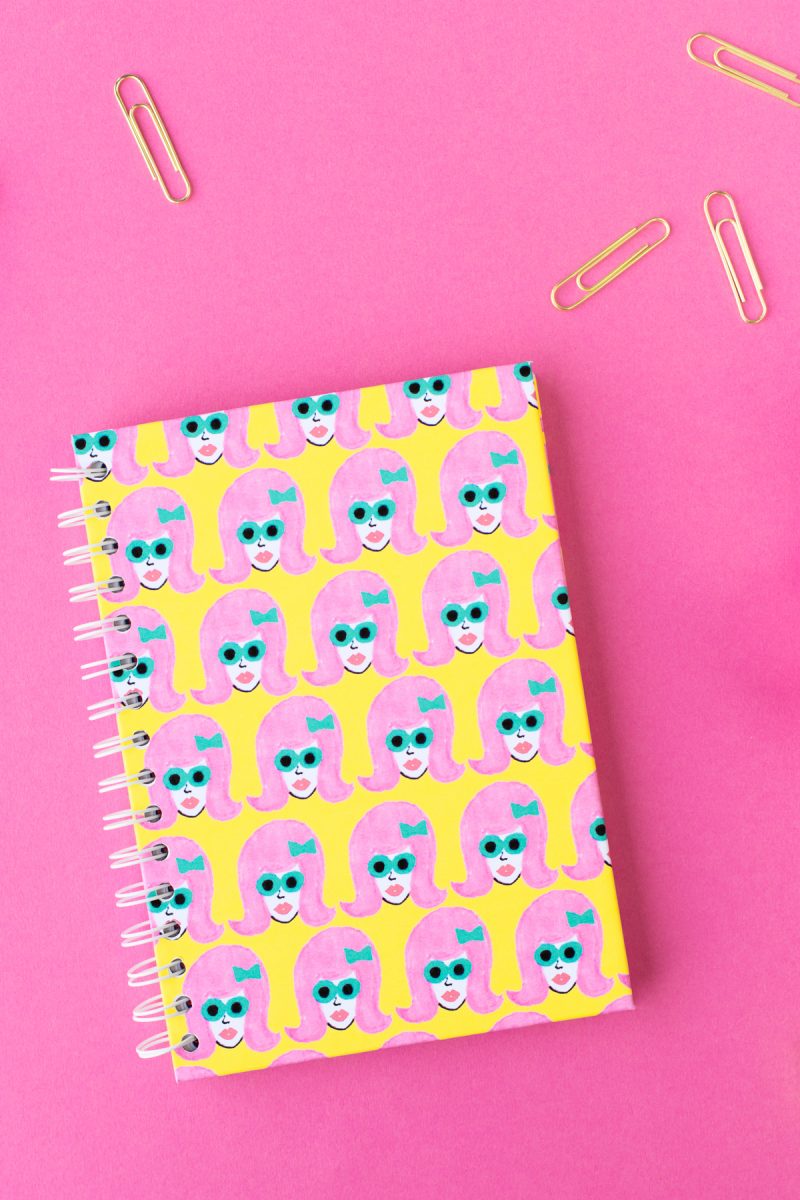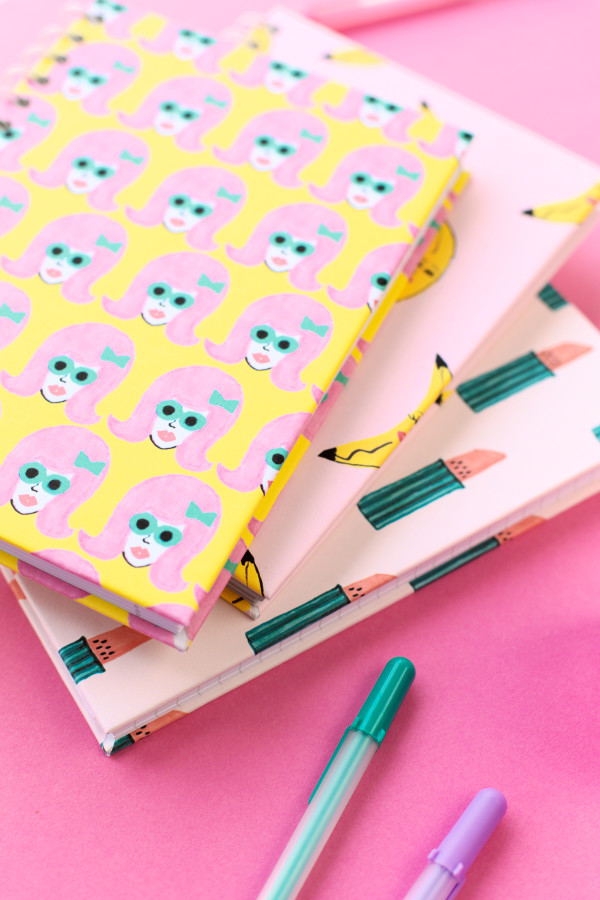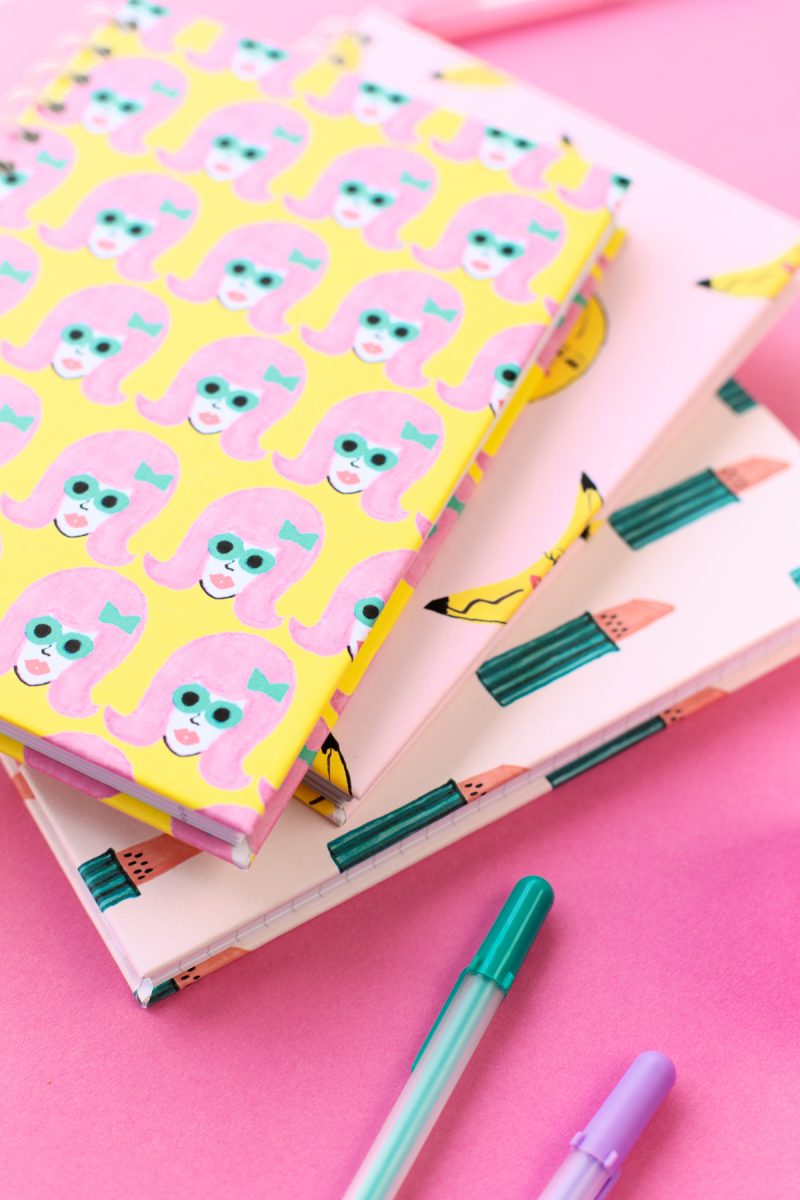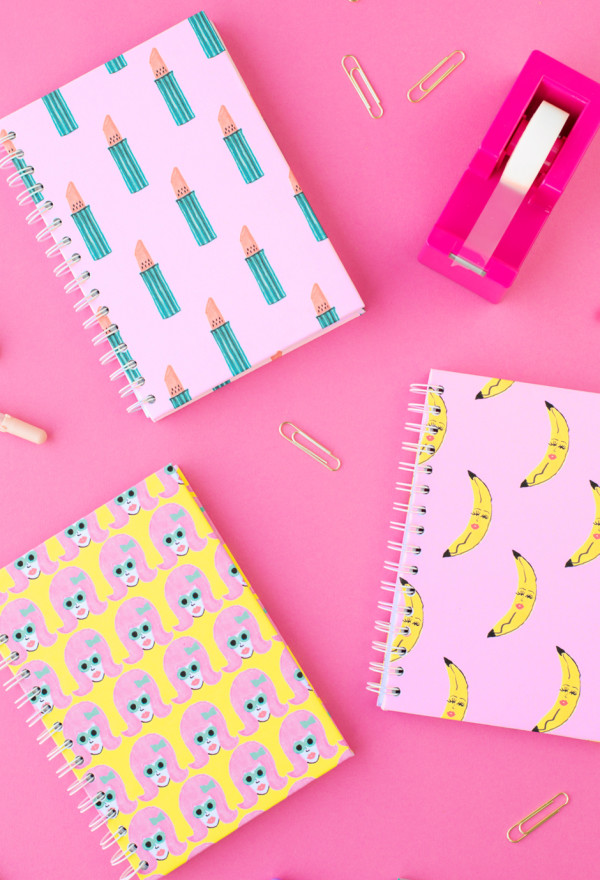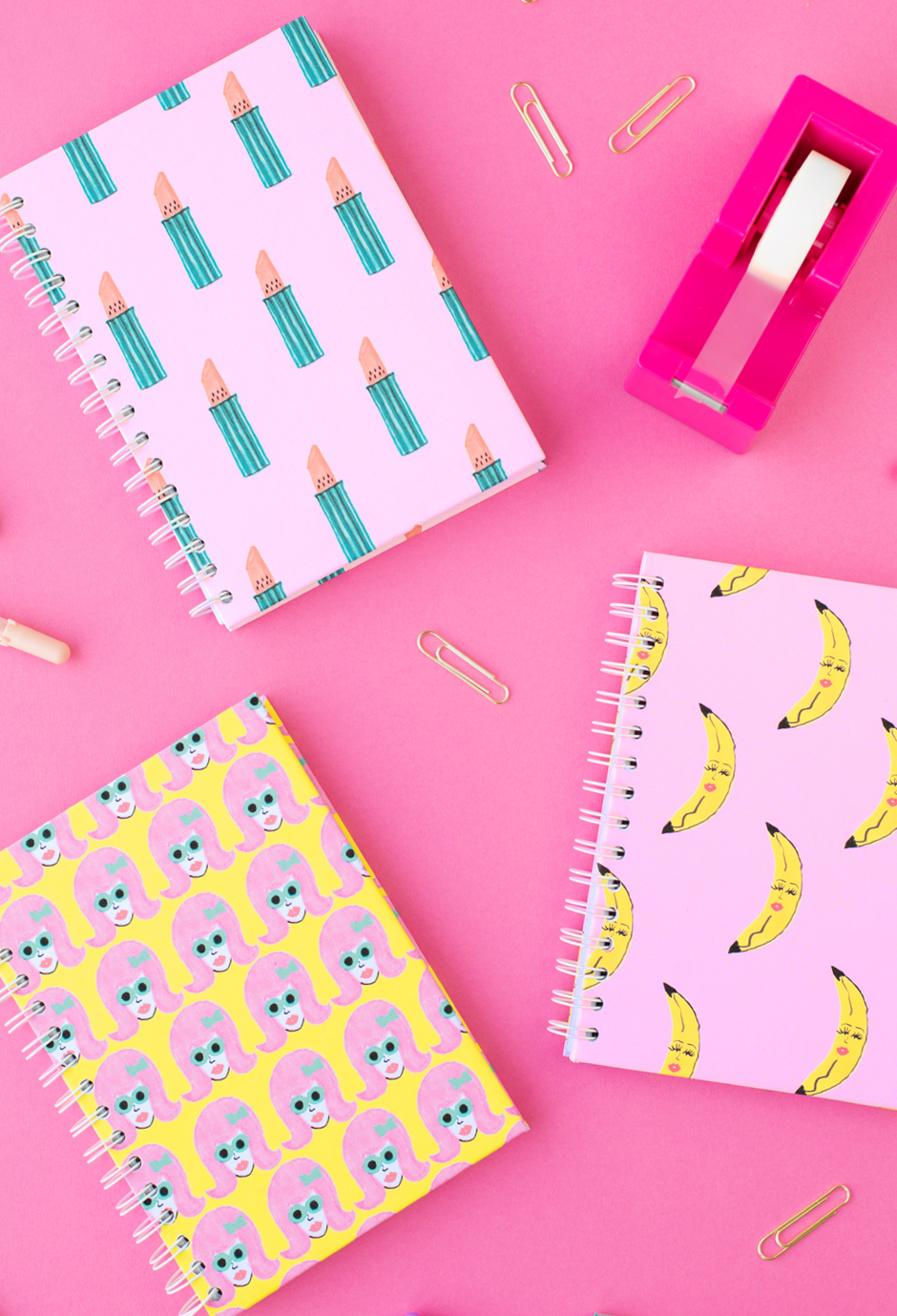 Illustrations by Bouffants & Broken Hearts | Photos by Jeff Mindell | Styling by Annie Steward | Creative Direction by Kelly Mindell
I've been using the watermelon lipstick for my notebook and with the clear contact paper on top it's holding up SO well. And I can say that confidently since it gets tossed around ALL DAY in different bags, the floor, my desk… you get the picture.
p.s. How about some printable boss lady wrapping paper to go with?