Confession: I cheat when it comes to holiday projects. And that's ok. When the holiday season rolls around, there is so much to be done that when you can take a quick shortcut with a craft, you better do it! Enter this giant Christmas bow tree topper (Doesn't it look so cute atop that DIY faux tree!?). I purchased a jumbo bow at the 99 Cent Store (Read more about their holiday selection here.) and then added my own DIY flair to jazz it up! If you want to make it from scratch, go right ahead. But I've learned form experience that the holidays are the perfect time to take all the pre-made help you can get!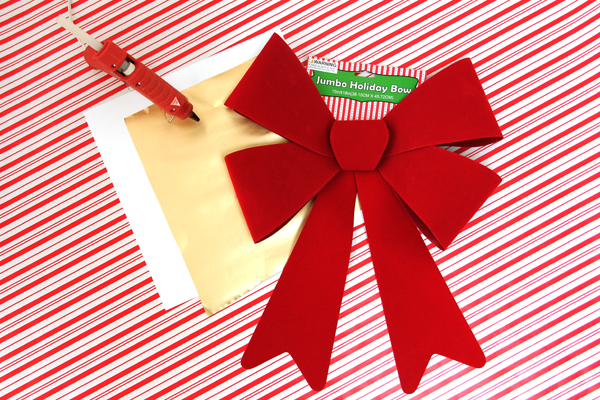 Supply List:
Giant Holiday Bow (I bought this one at the 99 Cent Store. If you can't find one like this, you can easily just enlarge the template and make one yourself!)
Bow Template
White Cardstock (Two sheets of 12×12″ is ideal)
Gold Cardstock (Optional)
Pencil
Scissors
Stapler
Hot Glue
To Make:
Cut out your templates and trace four of the bow part and two of the tail part on your white cardstock. Cut out. Fold two bow pieces to form loops and slightly over lap them. Staple. Repeat with your other two pieces.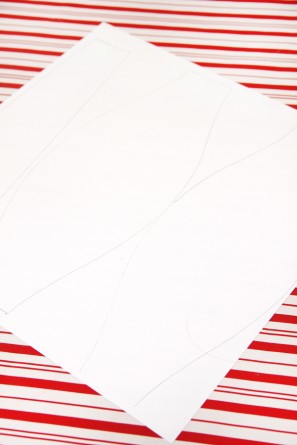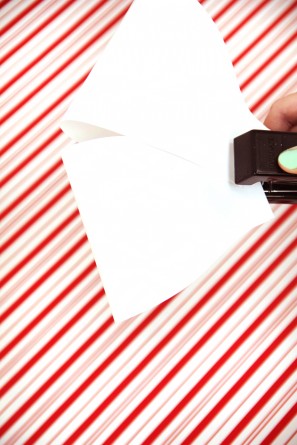 Heat up that glue gun and glue the first set of loops slightly under one side of the bows center. Repeat with the other side. Glue the top of one tail piece to the top of the bow's tail. Repeat with the second. If you're adding a centerpiece like I did, cut out a circle that fits in the center of your bow and hot glue it.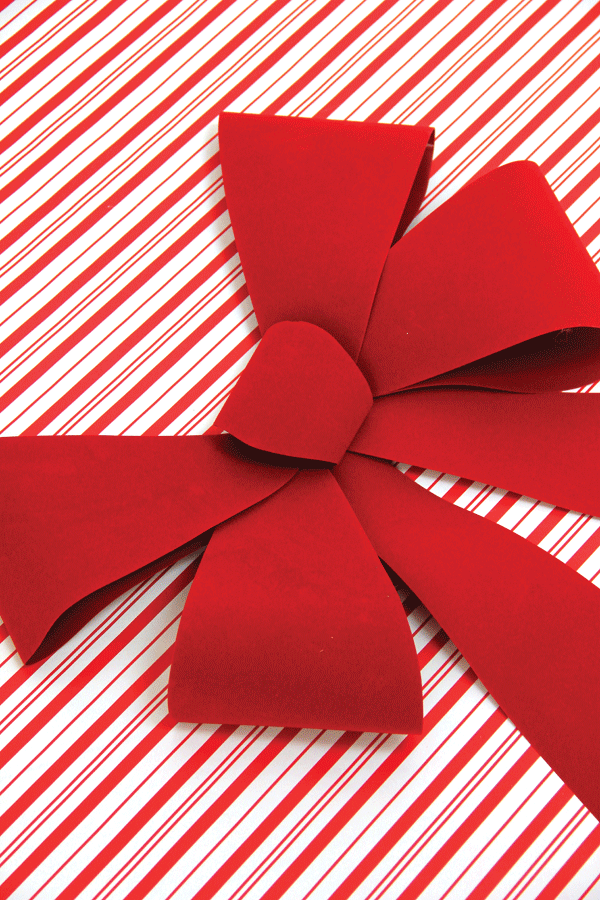 This bow came with a twist-tie to secure it to the tree. If yours doesn't you can add your own or glue it directly to the tree.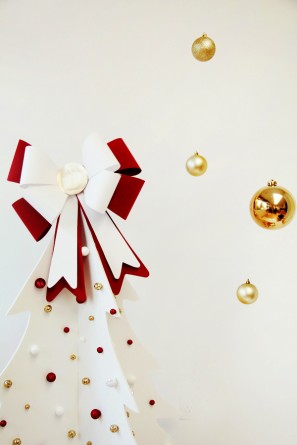 All Photos by Studio DIY
Hooray for giant bows!!! And with that, I leave you to enjoy Thanksgiving in all it's glory. No more Christmas projects until after the turkey and pumpkin pie are gone! Promise!
Looking for more DIY projects? Check out the full project gallery here! And if you're looking for some serious holiday cheer, you can get a hefty dose of that right here.