I read a lot of food blogs and so many of them do these great round-ups of holiday or seasonal food dishes that provide a plethora of inspiration and ideas! So I decided, why not do a round-up of my most favorite DIY projects for the holidays!? Yes, there are a few Studio DIY projects hidden in there, but there are so many awesome projects from other genius bloggers there too. So while you wait on the new projects that this season will bring (And there will be a lot of them!), get started right here!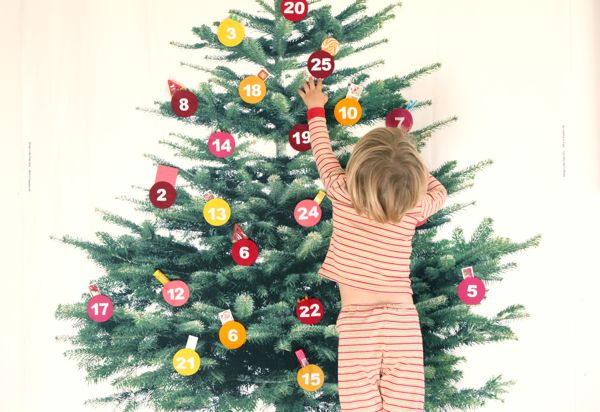 Giant DIY Advent Calendar Tree via Oh Happy Day
Advent Calendars
Giant DIY Advent Calendar Tree from Chiara for Oh Happy Day
DIY Pegboard Advent Calendar from You Are My Fave
DIY Punch Box Advent Calendar from Studio DIY
DIY Walnut Advent Calendar from Sweet Paul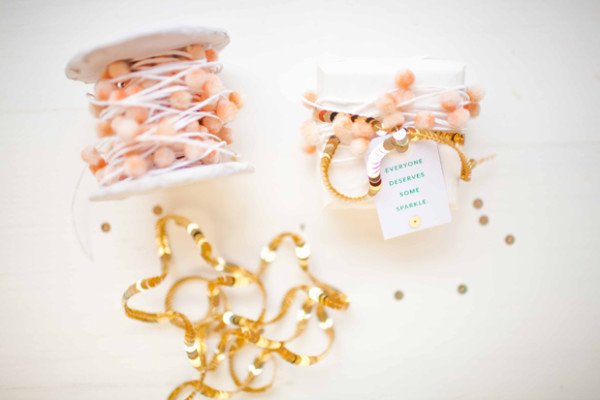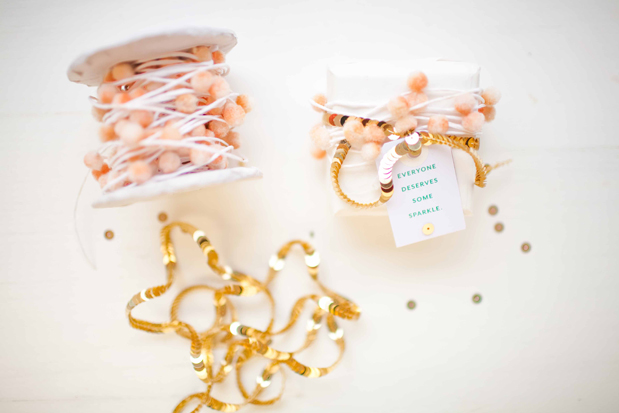 DIY Sparkly Gift Wrap via Grey Likes Weddings (Photo by T&H Photography)
Packaging
DIY Crepe Paper Candy Wrappers from Such Pretty Things
DIY Glittered Clothespin Gift Toppers from Creature Comforts
DIY Glitter Dipped Pom Pom Gift Toppers from Sugar & Cloth
DIY Sparkly Gift Wrap from Grey Likes Weddings
DIY Chalkboard Gift Wrap from Nashville Wraps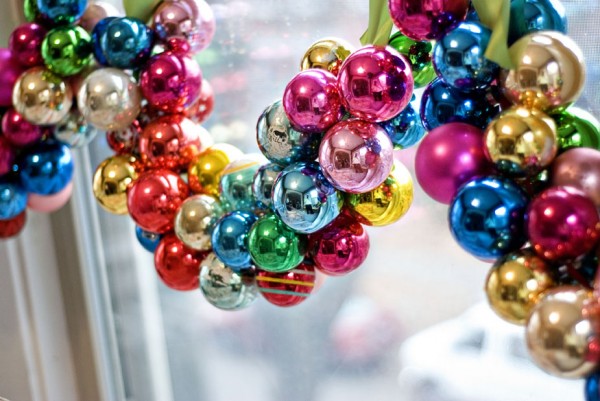 DIY Ornament Garland via Pretty Quirky
Garlands
DIY Fringed Star Garland from Confetti Pop
DIY Mini Present Garland from Jenny for Oh Happy Day
DIY Twisted Felt Garland from The Purl Bee
DIY Bright Ball Garland from A Subtle Revelry
DIY Bulb Ornament Garland from Pretty Quirky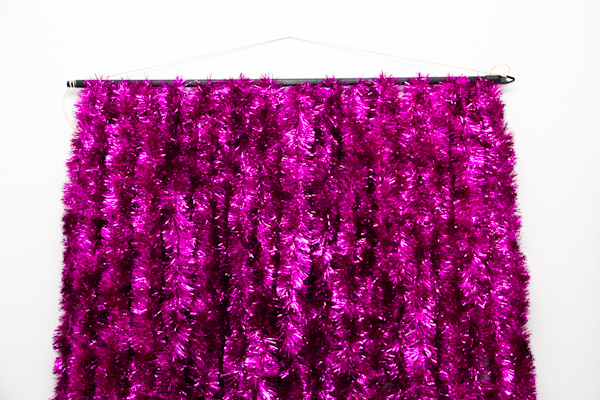 DIY Tinsel Photobooth Backdrop via Lovely Indeed
Decor
DIY Candy Lights from Brittany for Oh Happy Day
DIY Christmas Bow String Lights from Studio DIY
DIY Fringe Christmas Trees from The House That Lars Built
DIY Paper Trees from Martha Stewart
DIY Tinsel Photobooth Backdrop from Lovely Indeed
DIY Faux Christmas Tree from Studio DIY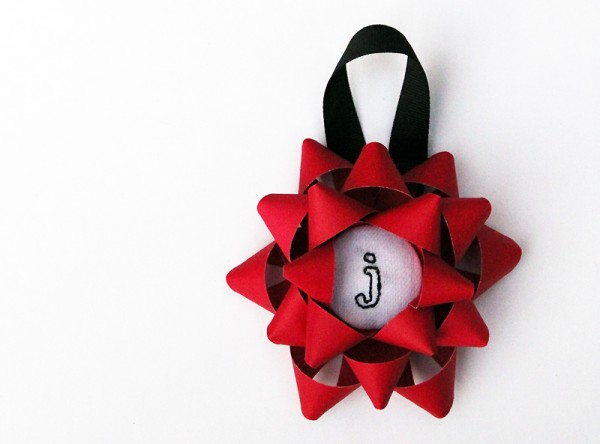 DIY Embroidered Christmas Bow Ornaments via Studio DIY
Ornaments
DIY Clay Christmas Candy Ornaments from Fancy House Road
DIY Embroidered Christmas Bow Ornaments from Studio DIY
DIY Sequin Filled Ornaments from You Are My Fave
DIY Cinnamon Ornaments from Katy Elliott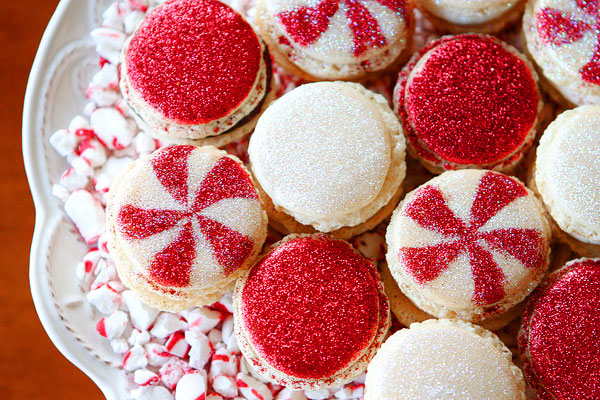 Sparkly Vanilla Bean Macarons via Kevin & Amanda
Edibles
Sparkly Vanilla Bean Macarons from Kevin & Amanda
Chocolate Forest Cake from chocolate & carrots
Gingerbread Houses for your Mug from Not Martha
Peppermint Macarons from Studio DIY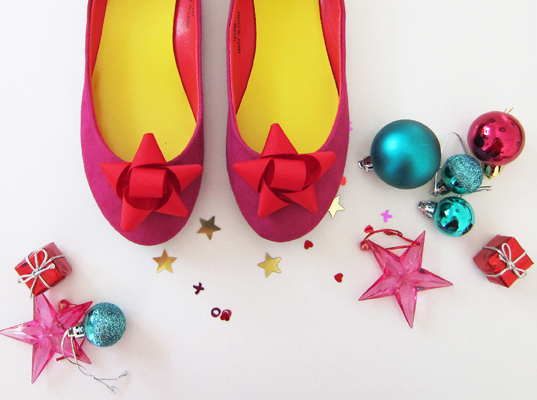 DIY Christmas Shoe Bows via The Pretty Blog
And More!
DIY Christmas Show Bows from The Pretty Blog
DIY Sequin Bow Shoe Clips from Liz for Momtastic
Looking for even more holiday cheer? you can get a hefty dose of that right here.