A DIY on a Friday!? I know, I'm living on the WILD side over here! But in all honesty, when the holidays roll around I have so much content I want to share with you, I can barely squeeze it all in! So, instead of my typical round-up I'm popping in with a quickie DIY…. for giant ornament balloons!! BAM! Aren't these so fun!? I made them at the last second on set for our Martha Stewart shoot, and we decided we needed to snap a few pics. I don't have a photo tutorial this one, but it's so easy peasy, I'll get you through it with words! And then you can super size your holiday decor, too!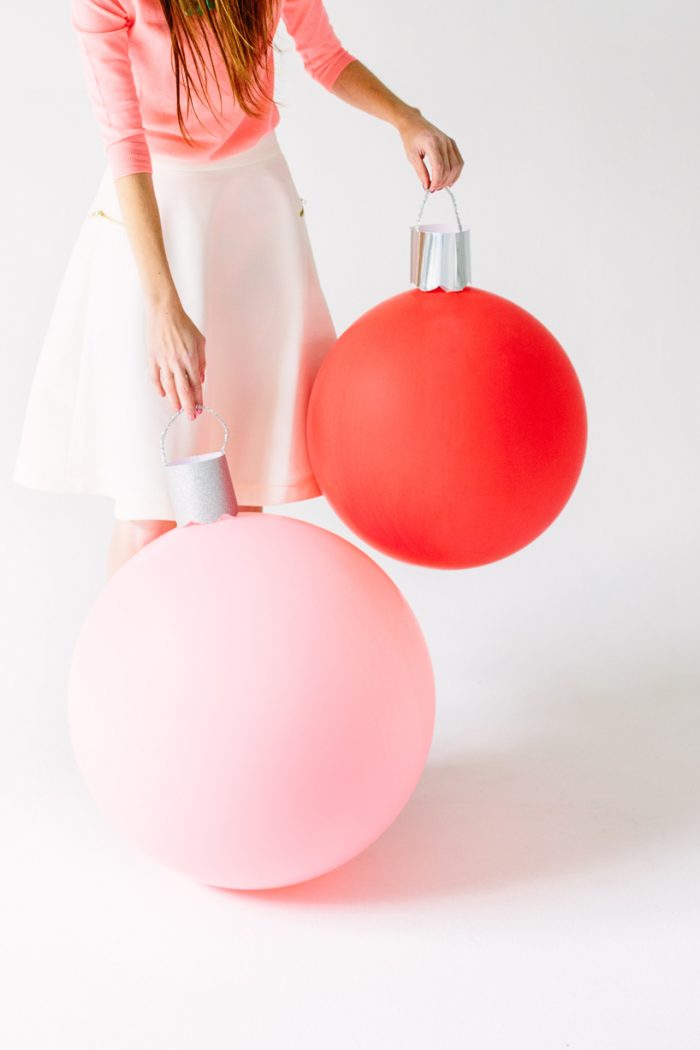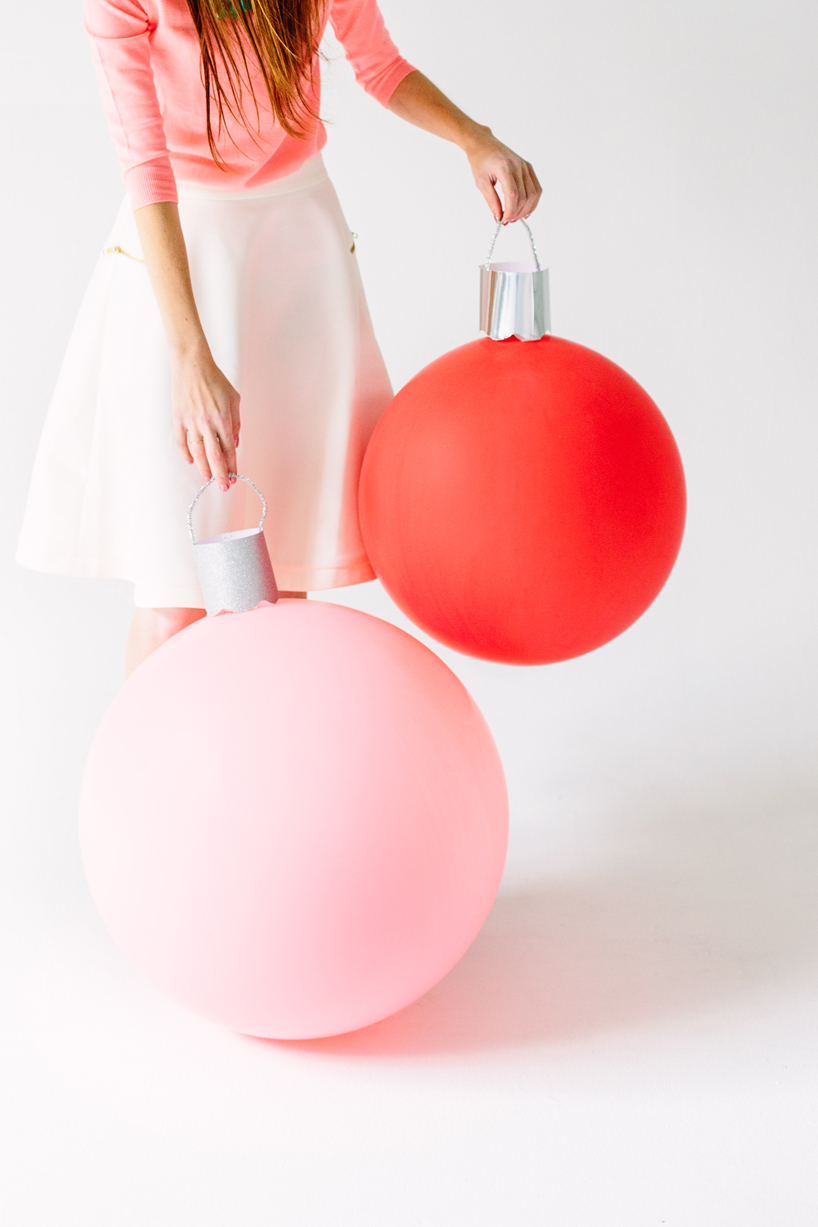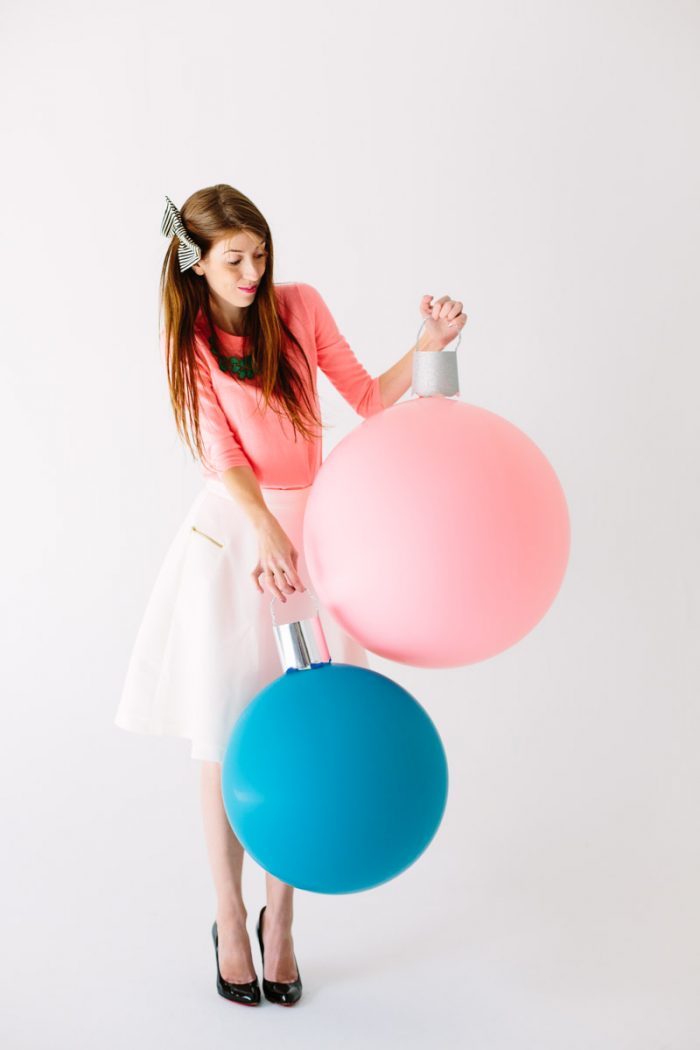 Supplies Needed
17″ Balloons (You can often find them here!)
Metallic Cardstock
Metallic Pipe Cleaners
Strong Tape and/or Hot Glue
Scallop Scissors (optional)
Step-by-Step Tutorial
Cut a strip to your desired size for the ornament topper. Mine was about 4″ by 12″.
I decided to scallop one edge of the strip, but that's totally optional!
Tape or hot glue the ends of the strip together, and then glue a pipe cleaner to the top of the cylinder you just made, forming a loop.
Last but not least, tape or hot glue (use the gun on the low heat setting) your ornament topper to your balloon, covering up the balloon's tail. Done!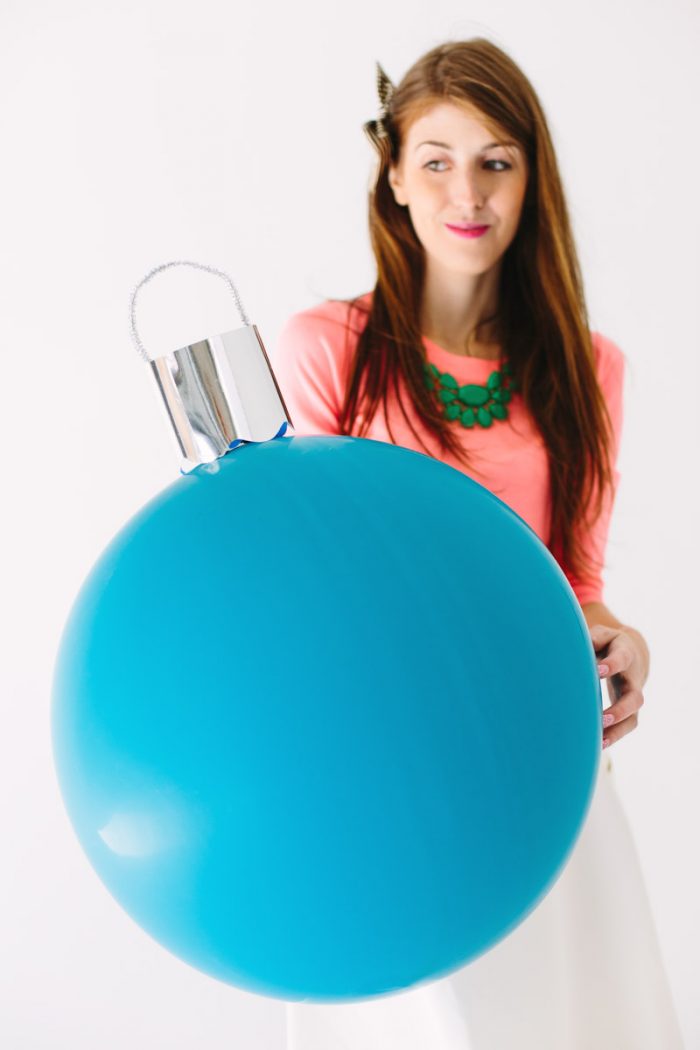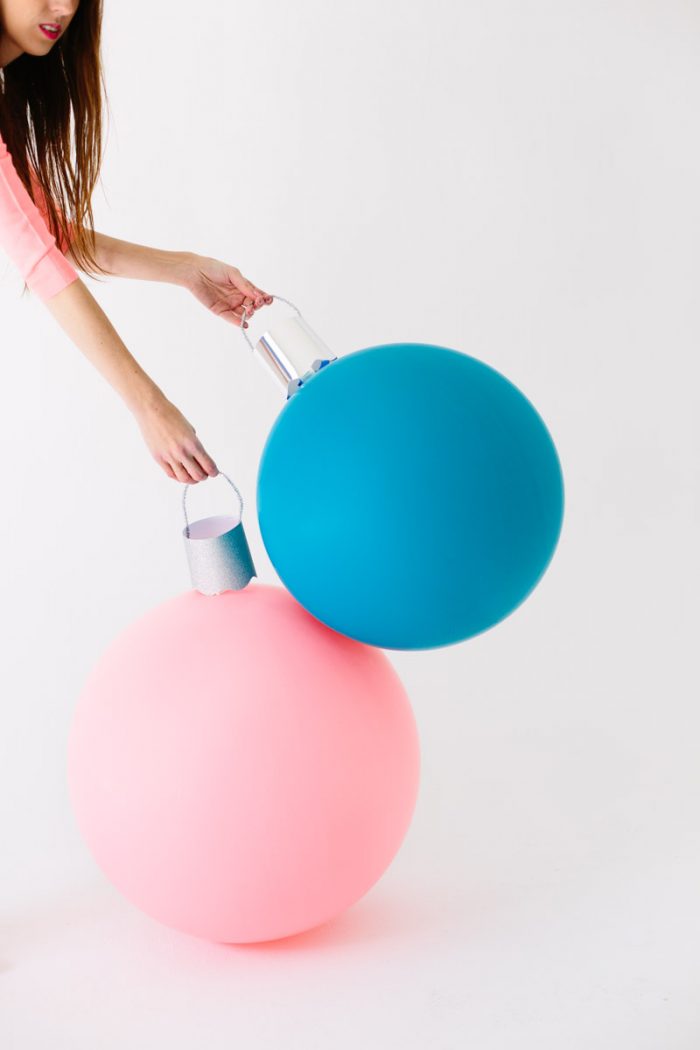 All Photos by Mary Costa Photography
And there we have it! I'll pop in tomorrow with some links for your weekend, but for now… I hope to see you all crafting some giant ornaments!
SaveSave