So, it was February and then all of a sudden it was March and now St. Patrick's Day is pretty much tomorrow. What!? Guess I better get crackin' then! If you think these shamrock streamers look familiar, you thought right! I posted these shamrock streamers waaaaaay back when and recently they were featured in Martha Stewart Living's March issue! YAY! In honor of the exciting feature, I decided to make them jumbo-size (That's logical, right?). Be sure to pop by your local grocery/book store and check out the issue, head here to find the original, and read right below to find out how to make these giant streamer guys!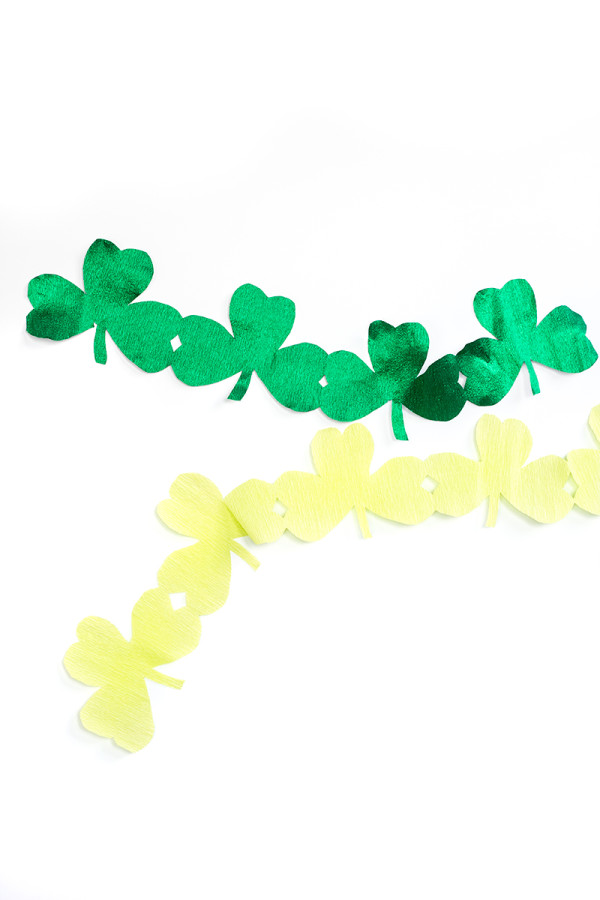 Told ya they were giant!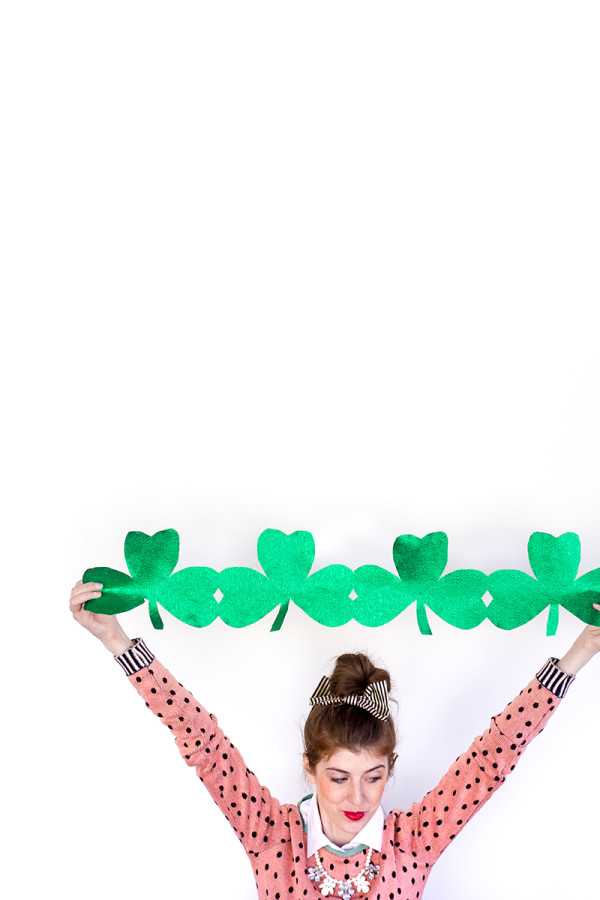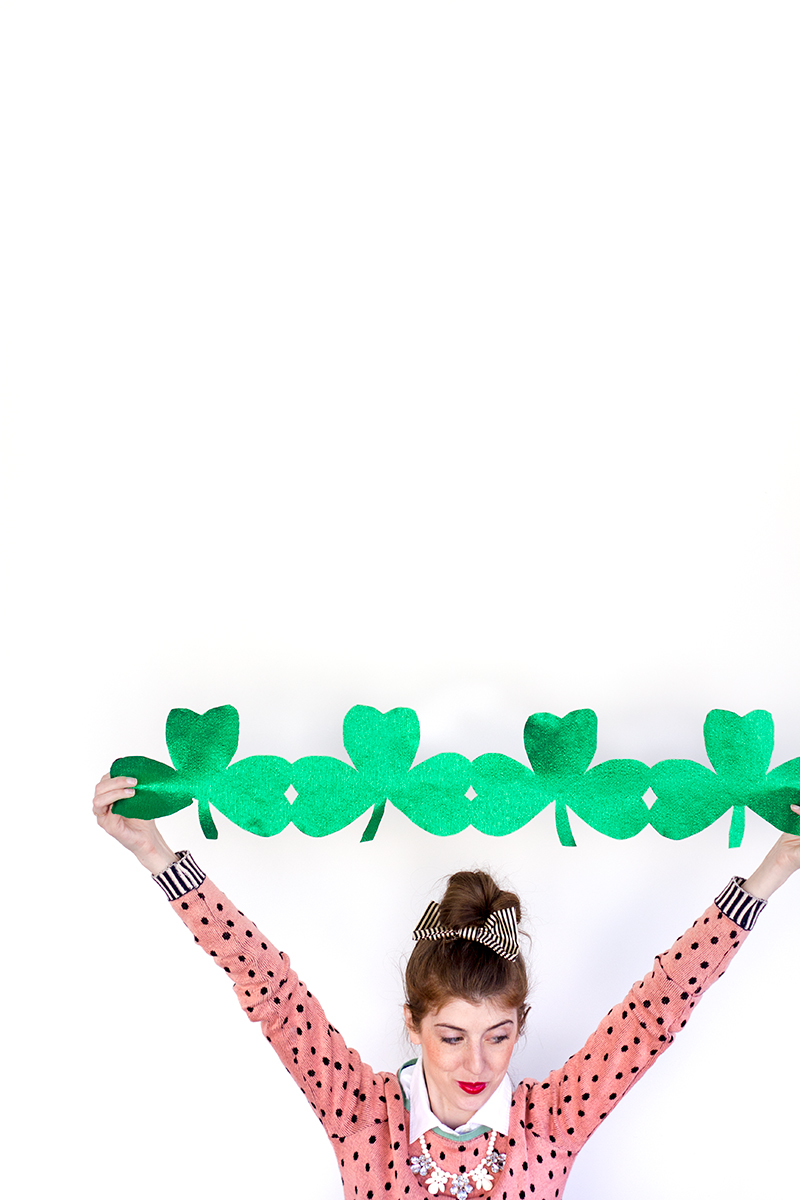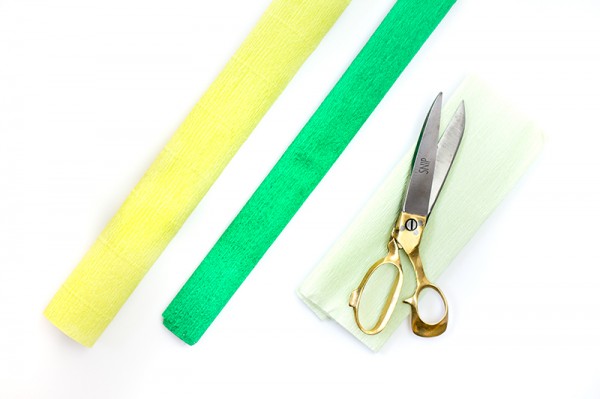 Crepe Paper Rolls
Scissors
Computer Paper
Pen
Create your shamrock template. If you don't want to draw one by hand (me either!), you can actually find the one from the Martha Stewart feature here and enlarge it. Cut long lengths (about 3-5 feet) of your crepe paper into whatever height matches your template. (Mine was about 6″ tall.) Then, accordion fold your crepe paper so the folds are just slightly narrower than your template. Lay your template on top of your folds and trace. Then cut out, leaving the very tips of the clover connected on each side.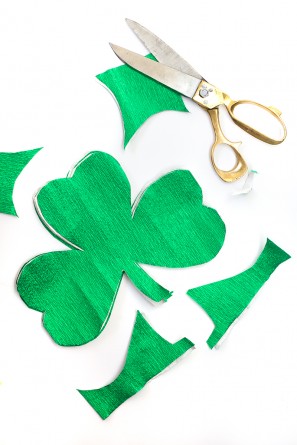 Unfold and voila! Giant streamers. Done and done.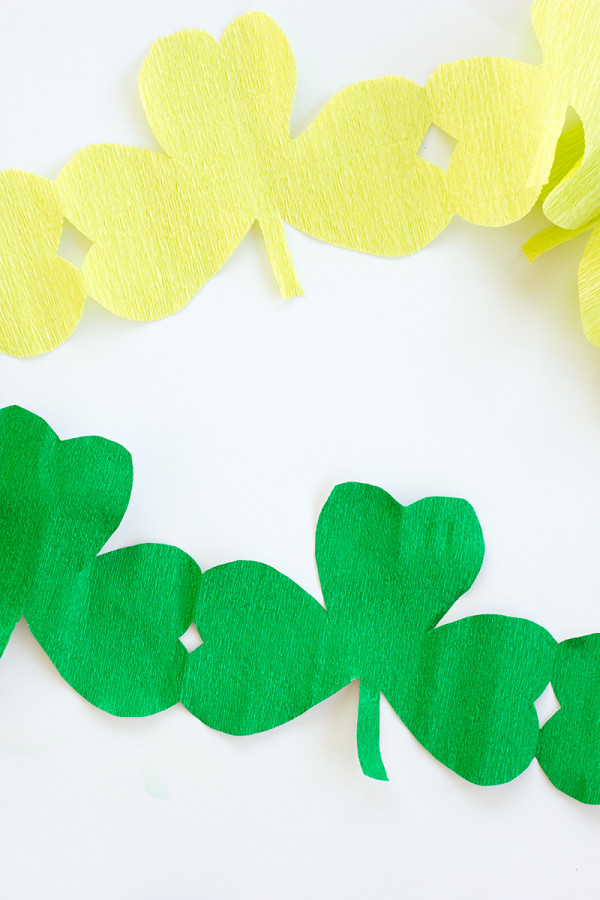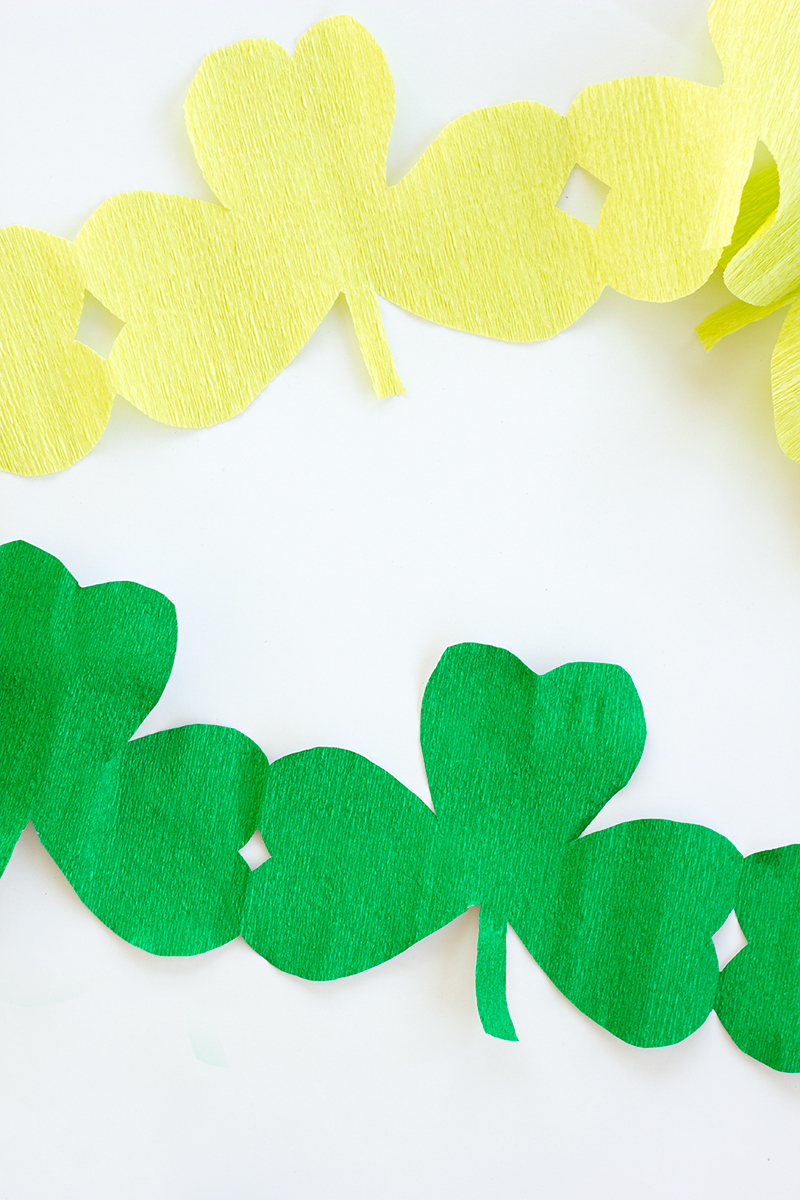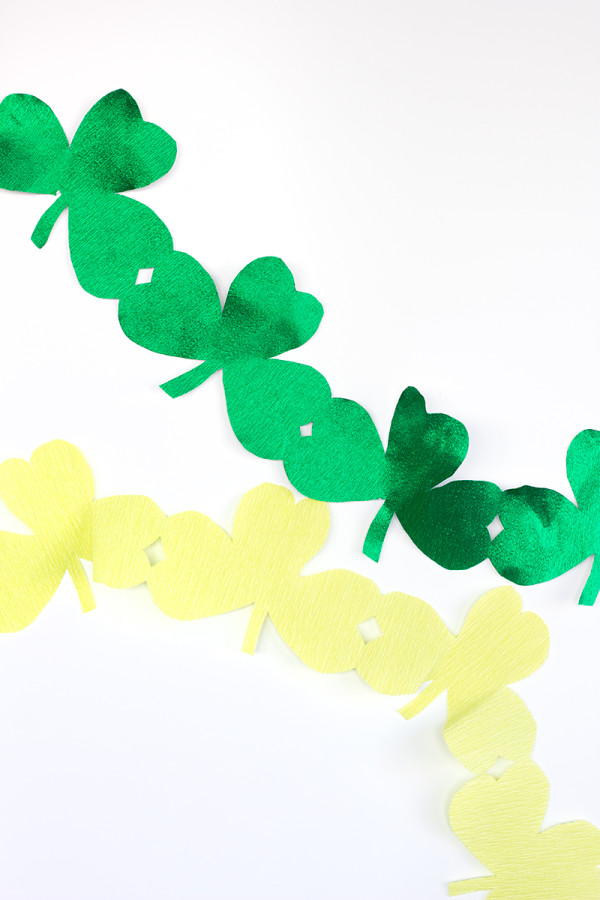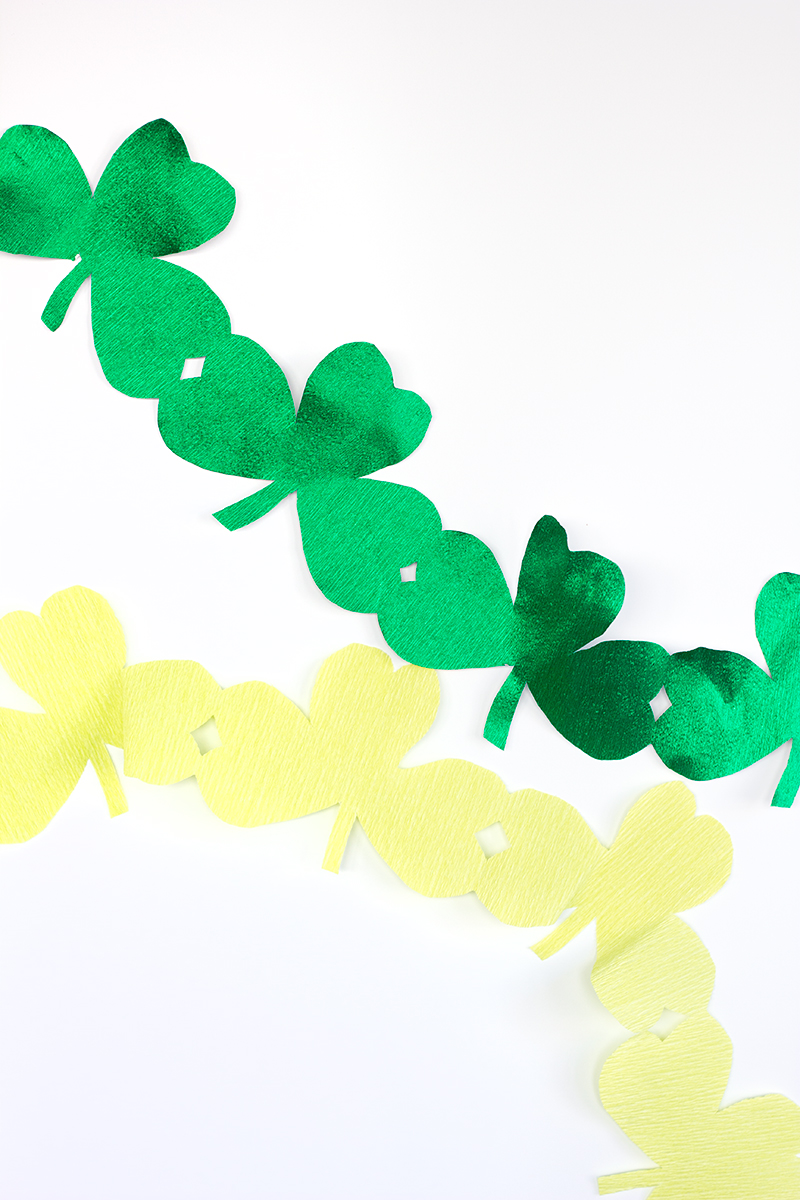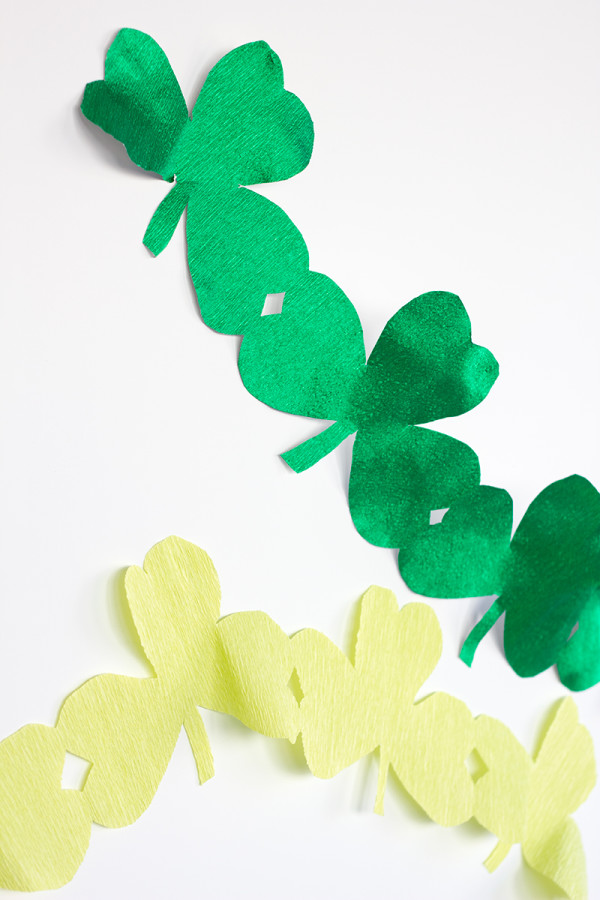 Oh hey! That's me!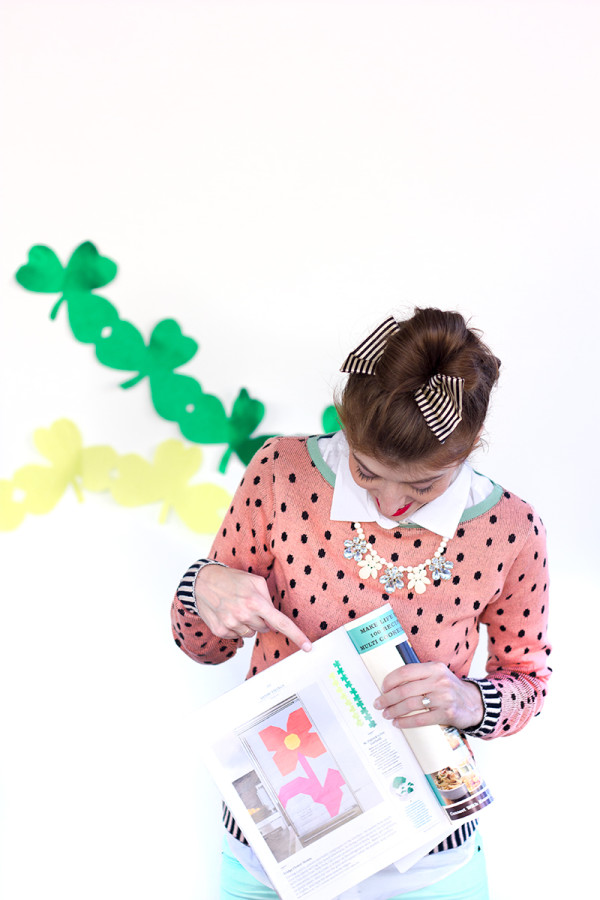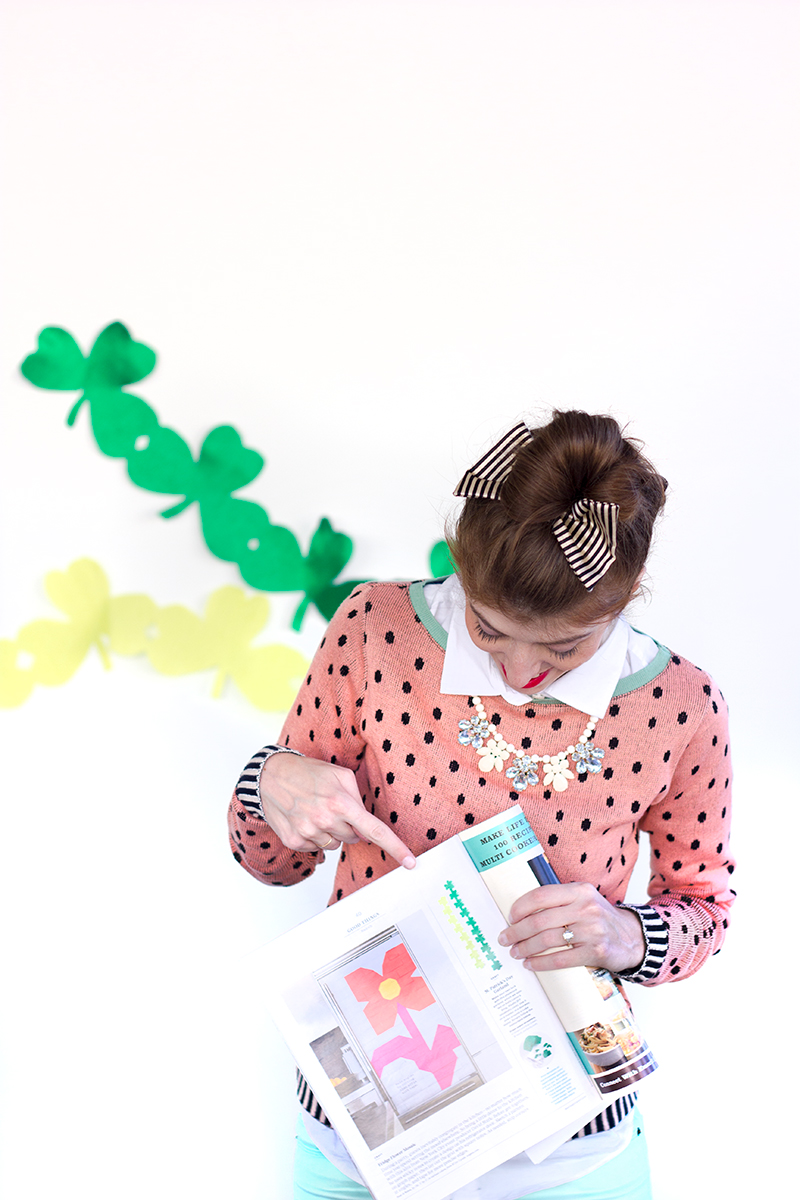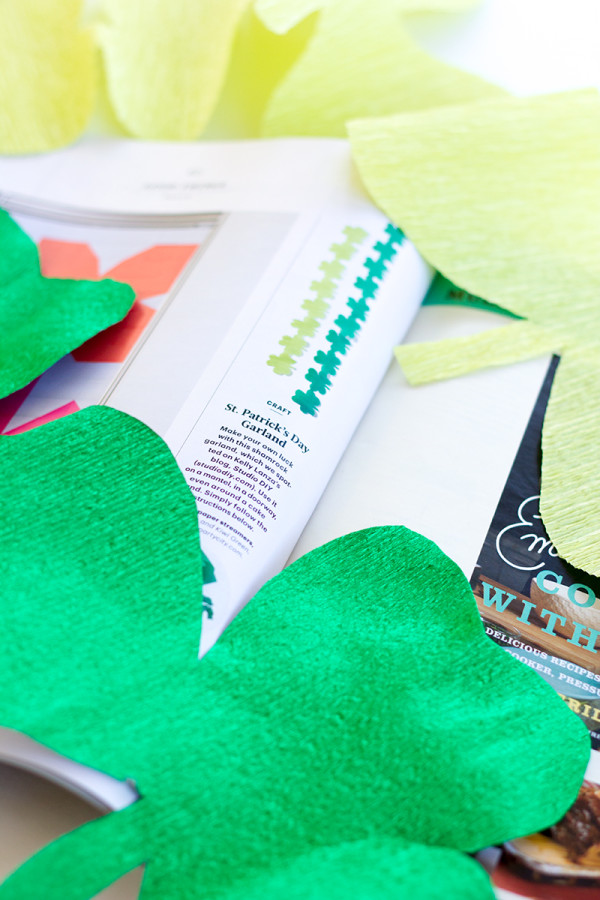 All Photos by Studio DIY
And there we have it! St. Patrick's Day… commence! A huge thank you to Martha Stewart Living for the feature, so surreal to see my name in print!
psst.. If you're wondering where my watermelon sweater is from, you can find it on Baba Souk right here!