If I were ever to throw a haunted house (and I won't), this is probably about as scary as it would get. Glittered spiders, hanging from balloons on the ceiling! (I've told you before, I don't like scary Halloween. Exhibit A.) These guys are the perfect touch of spook for a Halloween party, if you ask me, and would make an awesome addition to the entrance, or as a "chandelier" over a dessert table. The glitter is optional, but encouraged. Because really the only way spiders are acceptable is when they're glittered, and hanging from balloons. Yes? Yes.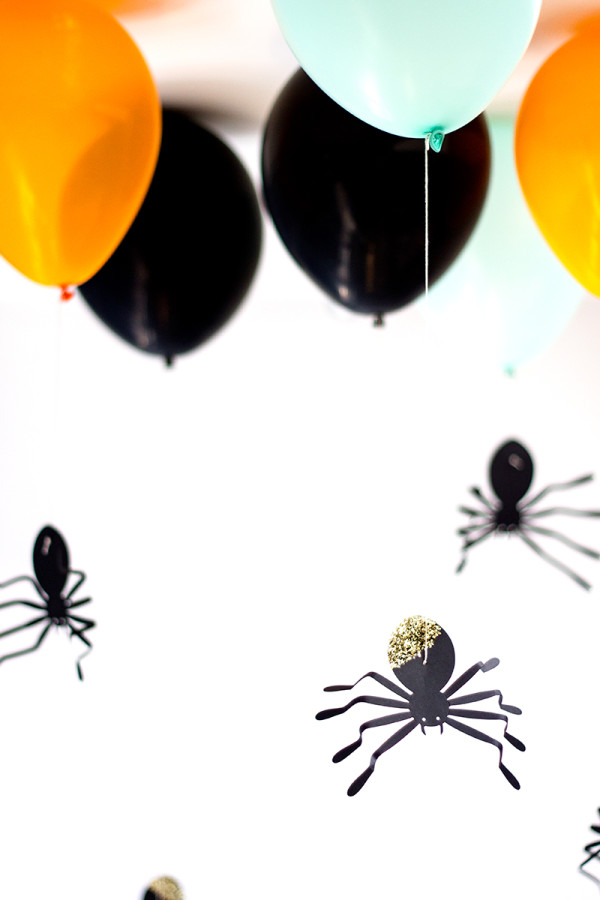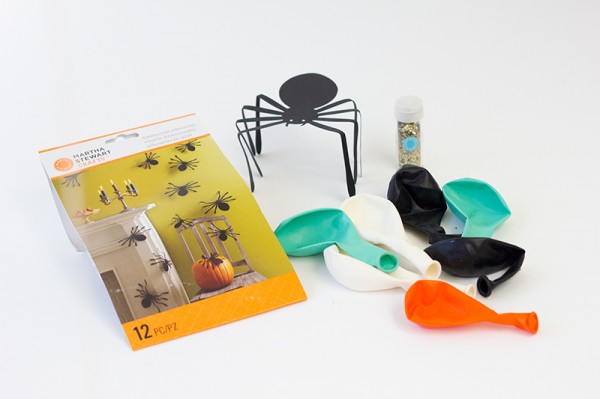 Balloons (Filled with Helium)
Martha Stewart Crafts Spiders
Glitter (Optional, of course! I used this gold leaf glitter!)
Decoupage Glue
Paint Brush
Twine
Awl
If you choose to glitter your spiders, brush decoupage glue on the part of the spider you want glittered. Then cover with your glitter and let dry. Cover again with a layer of glue to seal the glitter on there. (And let dry again!)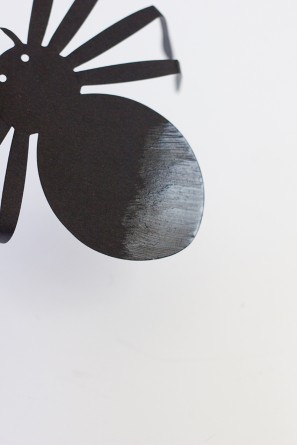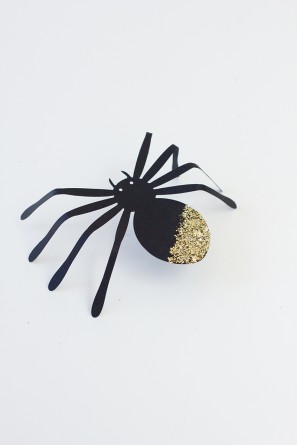 Poke a hole towards the back of the spider (if you want them to hang down like mine) using your awl. Slip the twine or string of your balloon through the hole and tie a knot.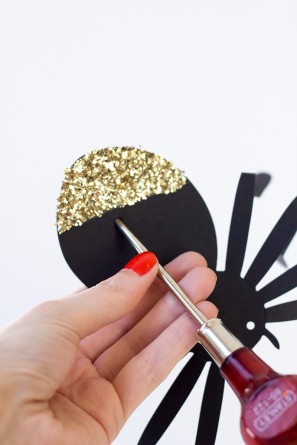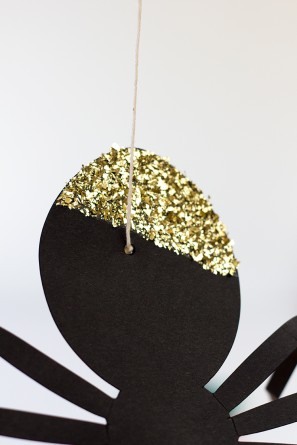 Let the balloons drift up to the ceiling and prepare to freak people out!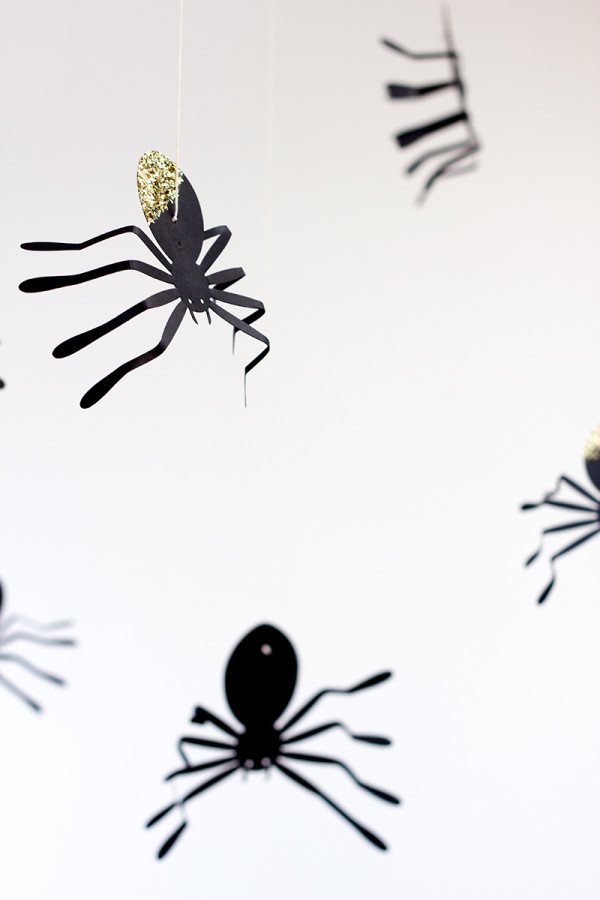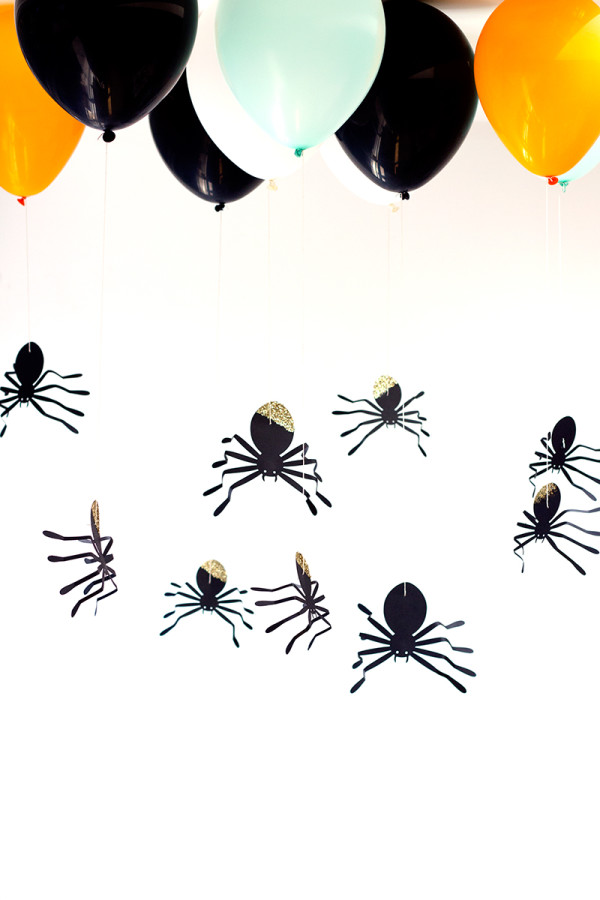 All Photos by Studio DIY
It was pretty funny (read: terrifying) when these guys began to fall from the ceiling hours later, like real spiders dropping down! Jeff and I both may have screamed. And Bella may have barked. Jeff will deny this. Regardless, I really want to to spider-balloon-bomb some place. How cool would that be!?
This post is a part of the 12 Months of Martha program, all content and opinions are that of my own.