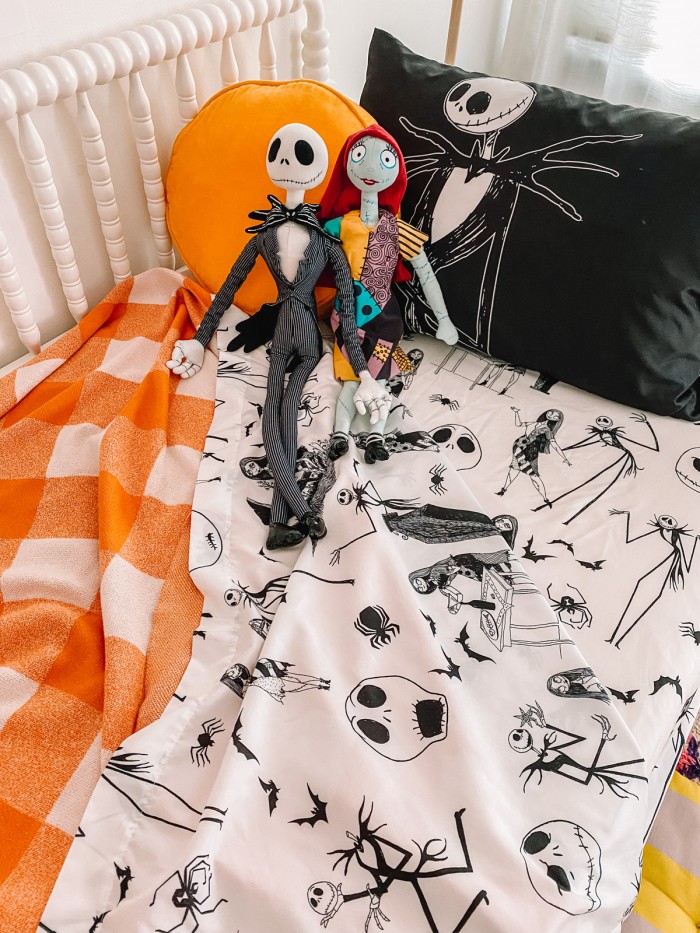 I've scoured the Internet to round up all the best Nightmare Before Christmas decorations from home decor to outdoor decorations, plus board games, books and clothes too.
We are raising a child who has been obsessed with all things Jack Skellington since he was two. We also happen to love to decorate for holidays. And I have to say the best part about the movie is it covers Halloween and Christmas so you get a two-for-one style bang for your buck when you decorate with Nightmare Before Christmas home decor!
As classic as this movie is, finding awesome Nightmare Before Christmas merch can be difficult, so here you've got it all in one place!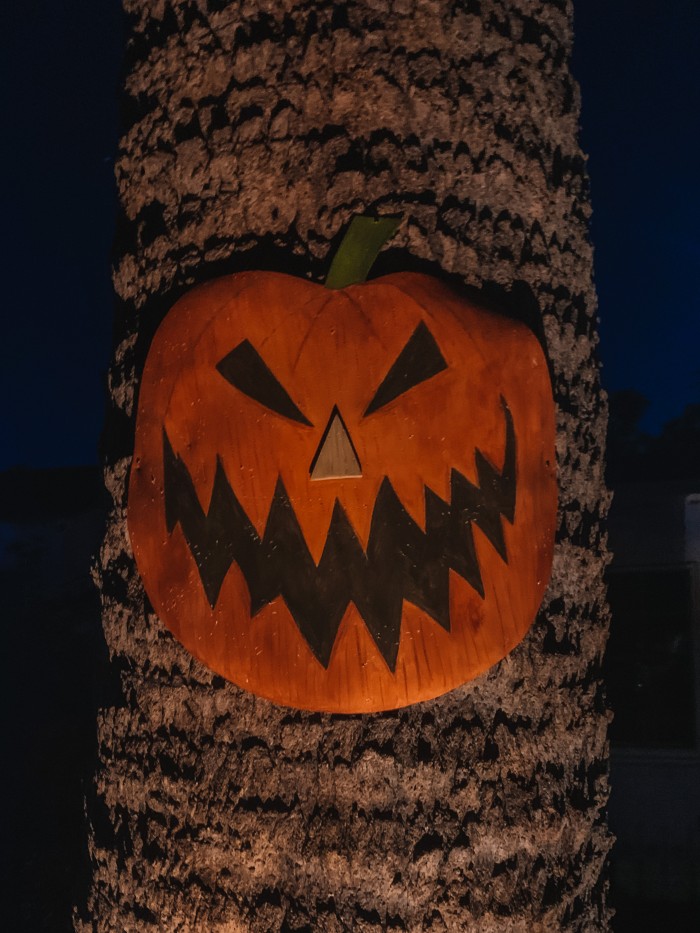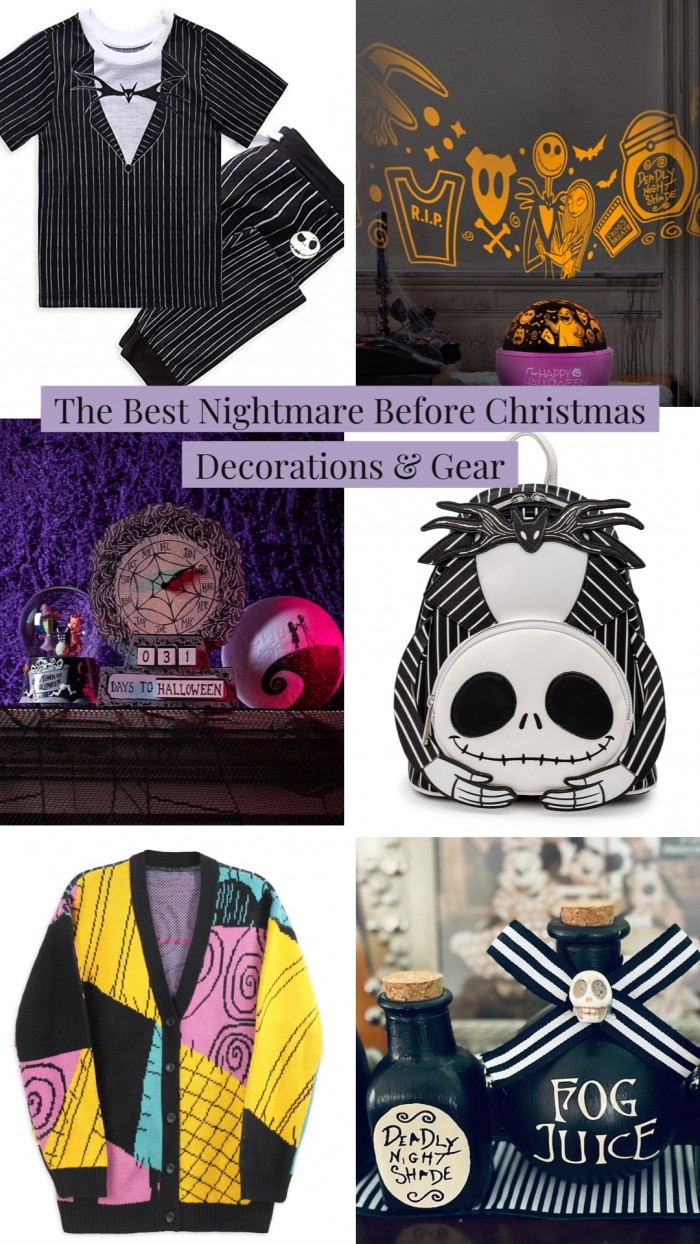 Nightmare Before Christmas Home Decor
We love decorating for Halloween by swapping out items on our bookshelves and decorating our son's room. These Nightmare Before Christmas Halloween decorations will help you bring the spookiness of Halloween Town right into your home!
Our son loves counting down to a holiday and this countdown clock is perfect to add to a holiday decor collection for counting down to both Halloween and Christmas, year after year!
These skulls adorn the bows at The Haunted Mansion when it gets it's Nightmare Before Christmas holiday makeover, and they'd be so fun on bows in your home or even as curtain tie backs!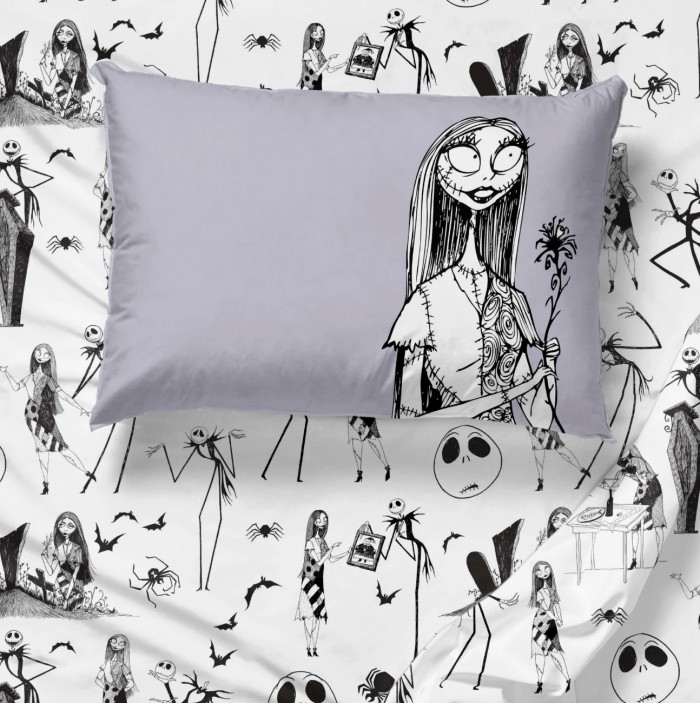 Nightmare Before Christmas Outdoor Decorations
We are lucky to live in Los Angeles where so many people do over the top Nightmare Before Christmas outdoor decorations for us all to enjoy! Want to add some Halloween Town spirit to the outside of your home? Here are some favorites, from subtle to life-size!
If you're up for a DIY Nightmare Before Christmas decoration, we made this Halloween Town door last year and it was such a hit. We hope to make a similar Christmas Town one in the future!
For my Disneyland fans out there, perhaps you want to do a Haunted Mansion Holiday theme? Perfect for adding a new layer to your Nightmare Before Christmas outdoor decorations!
Nightmare Before Christmas Games & Toys
Why stop at decorations? Pull out a few Nightmare Before Christmas board games (and toys!) for the family to enjoy during the season. You can keep them year after year and they will always be exciting when you pull them out of the Halloween bin on October 1st!
Nightmare Before Christmas Books
From cookbooks to Halloween kids books, one of my favorite ways to decorate for a holiday is with books. I pull out the themed books and put our regular book collections right back in that same box for the season. It provides new reading material for us parents, and useful decor for your little ones rooms!
Here are some of our favorite The Nightmare Before Christmas books.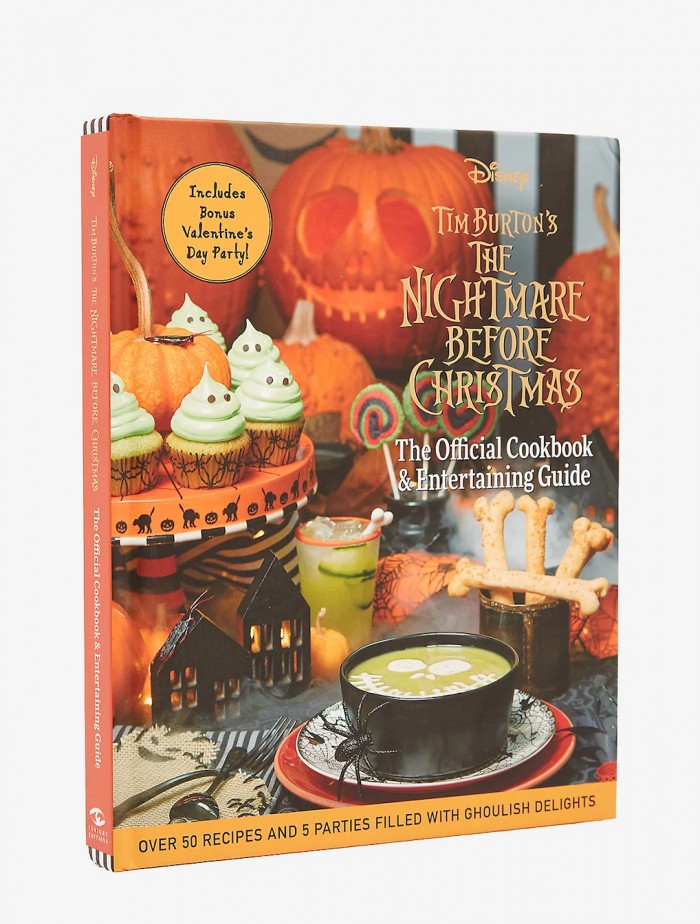 Nightmare Before Christmas Costumes, Apparel & Accessories
Let's end with Nightmare Before Christmas costumes, pajamas, accessories and more for the whole family!
We buy our son a new pair of Halloween pajamas every year (size up so you get a few years wear out of them!) and he loves them so much he wears them all year. This year he's getting Jack Skellington pajamas!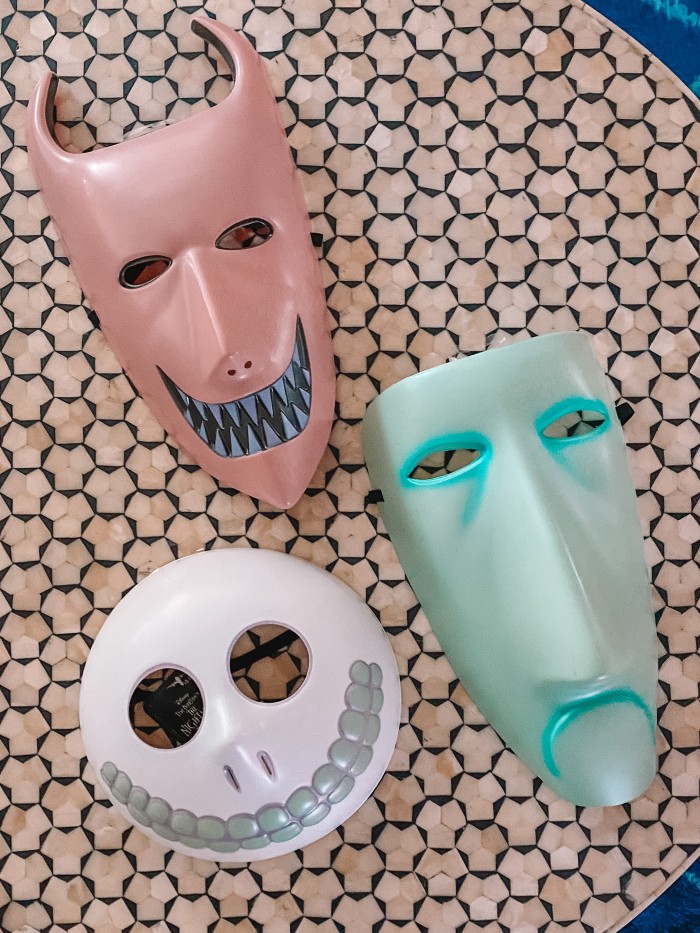 We're using these Lock, Shock and Barrel masks for our Halloween costume this year, but they would make great Nightmare Before Christmas decorations all hung on a wall together, too!
This Sally patchwork sweater could be worn as a Disney Bound, a Sally Halloween costume and for Halloween parties!
Have you ever thought about having holiday specific lunch boxes for your kids? I love the idea of surprising them with a Nightmare Before Christmas lunchbox once the calendar flips to October!
More Halloween Decor Ideas…
I love that the next generation is learning to love The Nightmare Before Christmas just as much as the generation that first grew up with it! I hope these Nightmare Before Christmas decorations help you bring the spirit Jack Skellington, Sally and the rest of the Halloween Town crew alive in your home!