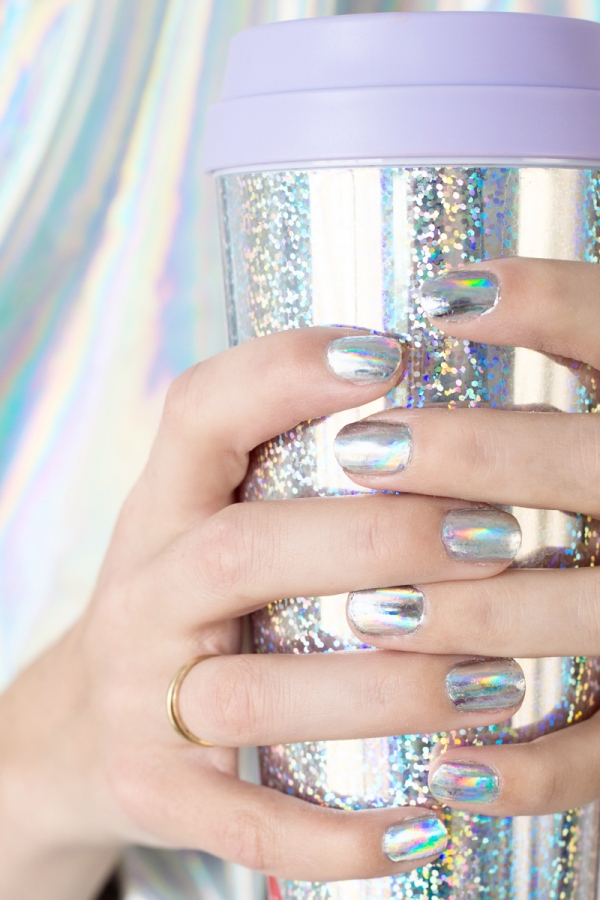 It's time to get you guys ready for New Year's Eve! We've picked out an outfit… but now we need some schnazy nails to match, yes!? We've seen approximately one billion holographic nail polishes, foils, decals, the works! But Alex and I set out to find our absolute fave.
You know, the one that gives you the REAL rainbow shine. And we think we found it. BAM! Check out our fave holographic manicure solution below, along with Alex's tips for making it look extra fab!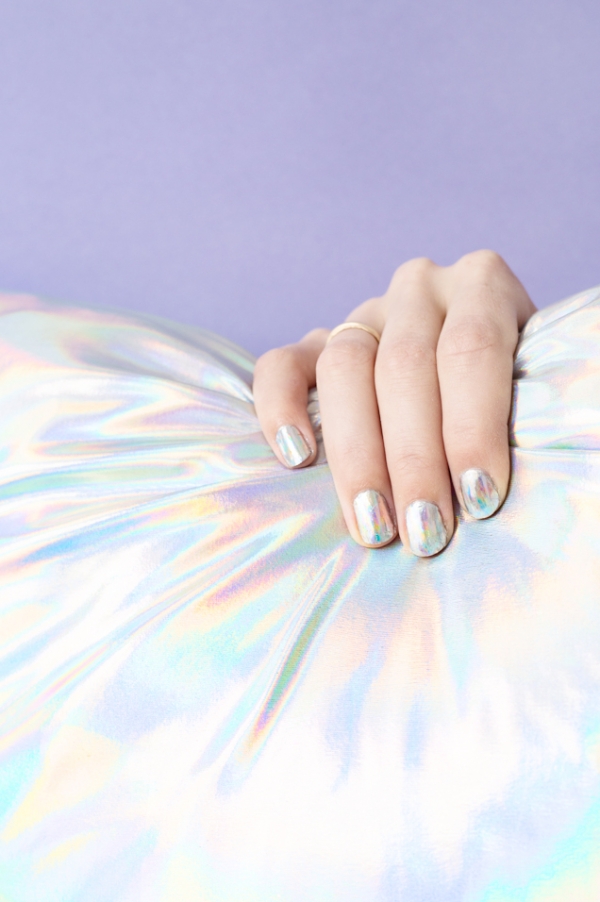 Supplies Needed
Silver Nail Polish
Holographic Foil
Foil Adhesive
Orange Wood Stick
Top Coat
Step-by-Step Tutorial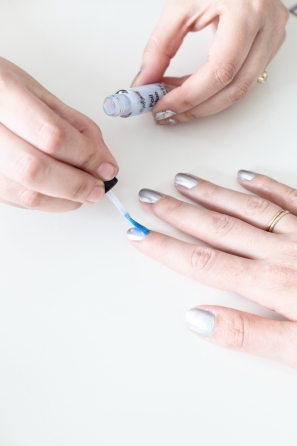 1. Paint a thin even coat of silver polish on your nails and let dry. This helps in case any of your foils don't go on perfectly, as it blends in with the silver hues of the foil!
2. Cut small (nail-width) pieces of foil
3. Paint a thin even coat of glue over your nails (one hand at a time) and wait for it to get tacky, about 30-60 seconds.
4. Place a piece of nail foil over the nail, foil side UP, and apply gentle pressure with the orange wood stick (Too much pressure and you'll scratch the foil off!) to adhere it to the glue. Peel off excess. Repeat with your other nails.
5. Finish with a thin top coat!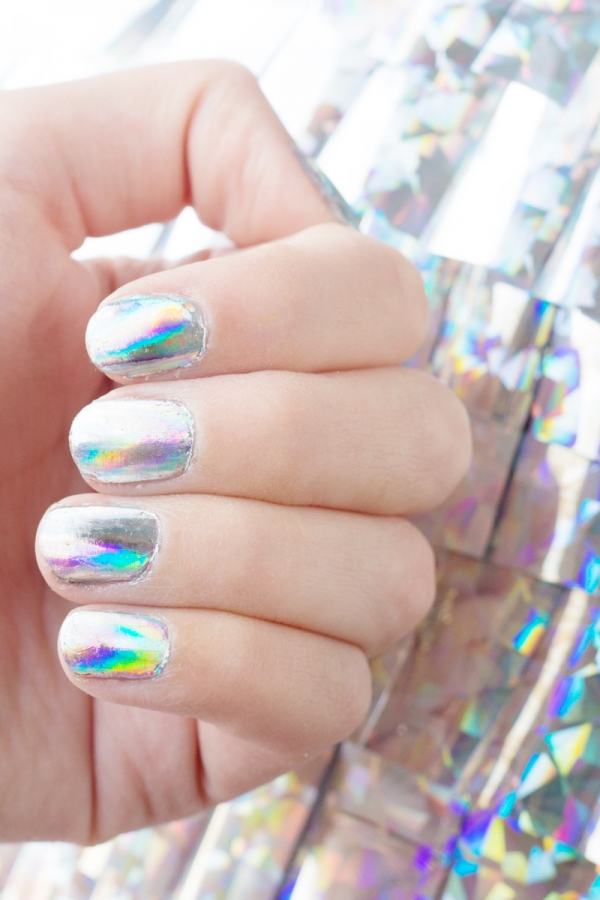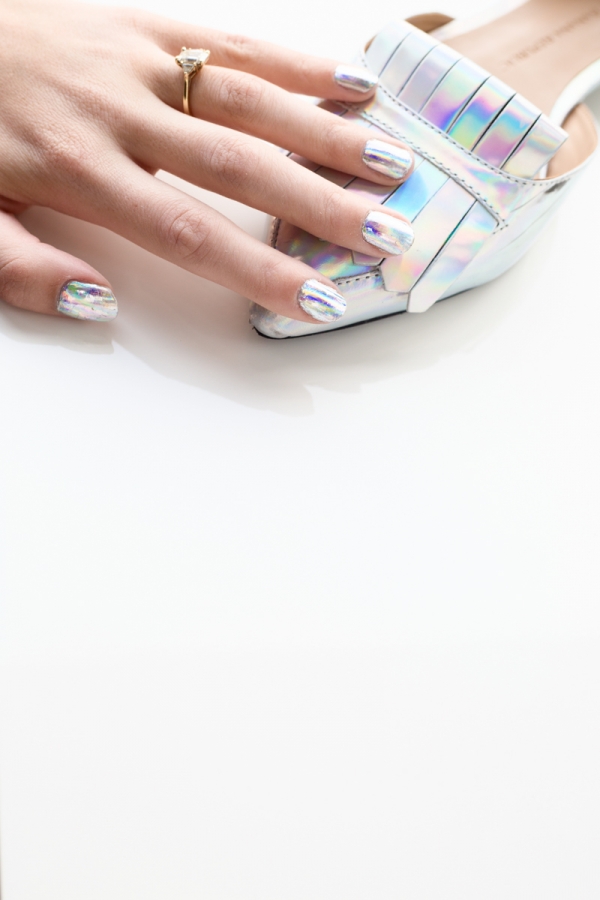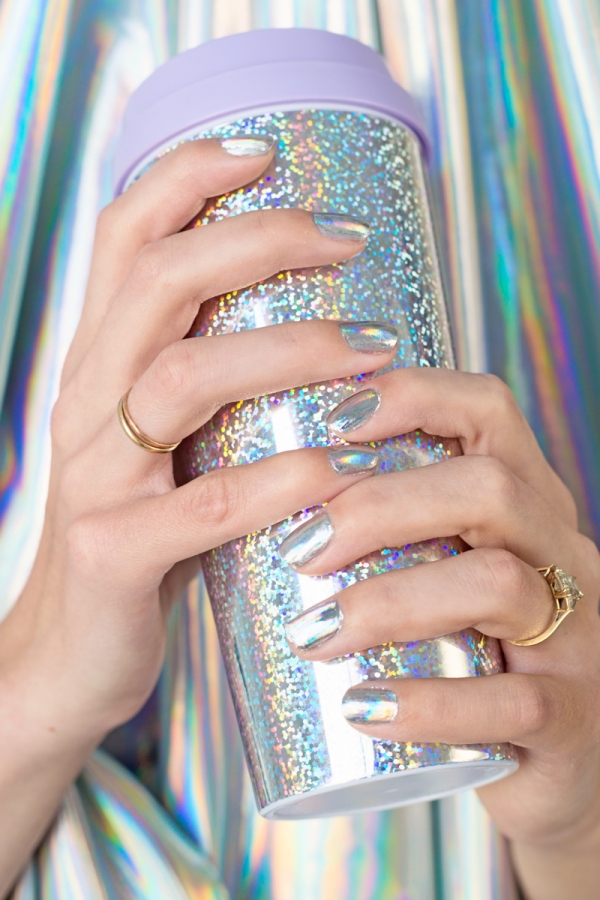 And then we found everything holographic that we owned and made a tiny holographic world… as you do.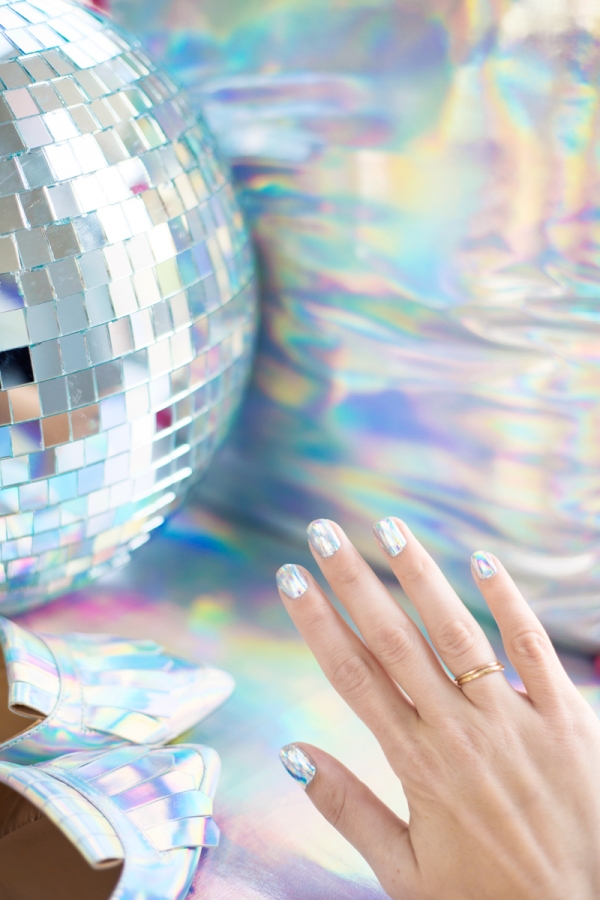 Photos by Jeff Mindell | Manicure by Alex Michael May
I'd never used nail foils before! Might be my new fave!!!!!