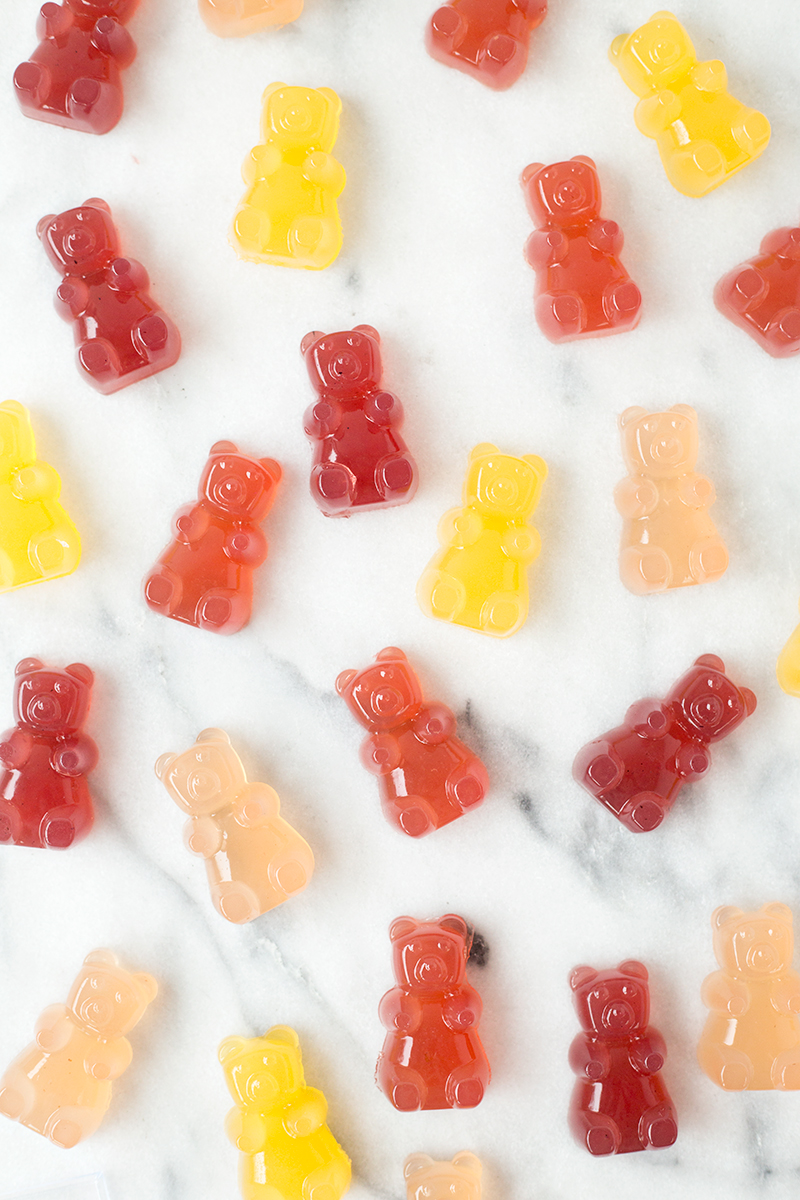 Alright all you candy lovers out there, today we're making GUMMY BEARS!! I decided it was high time I ventured into candy making and couldn't think of a better way to start than with one of my favorite childhood treats! These little dudes are even better than the store bought kind though, 'cause I gave them some fancy-pants flavors with Simply Beverages' new line of juice drinks. With only 4 ingredients to make these babies, you have NO excuse not to make these for all of your friends and package 'em up with the free (and hilarious, if I do say so myself) printable I'm sharing too.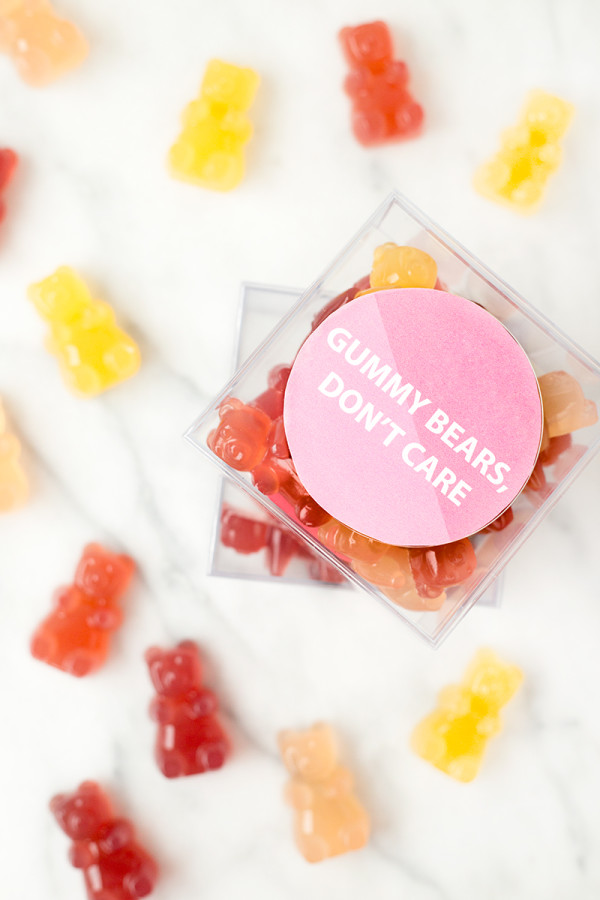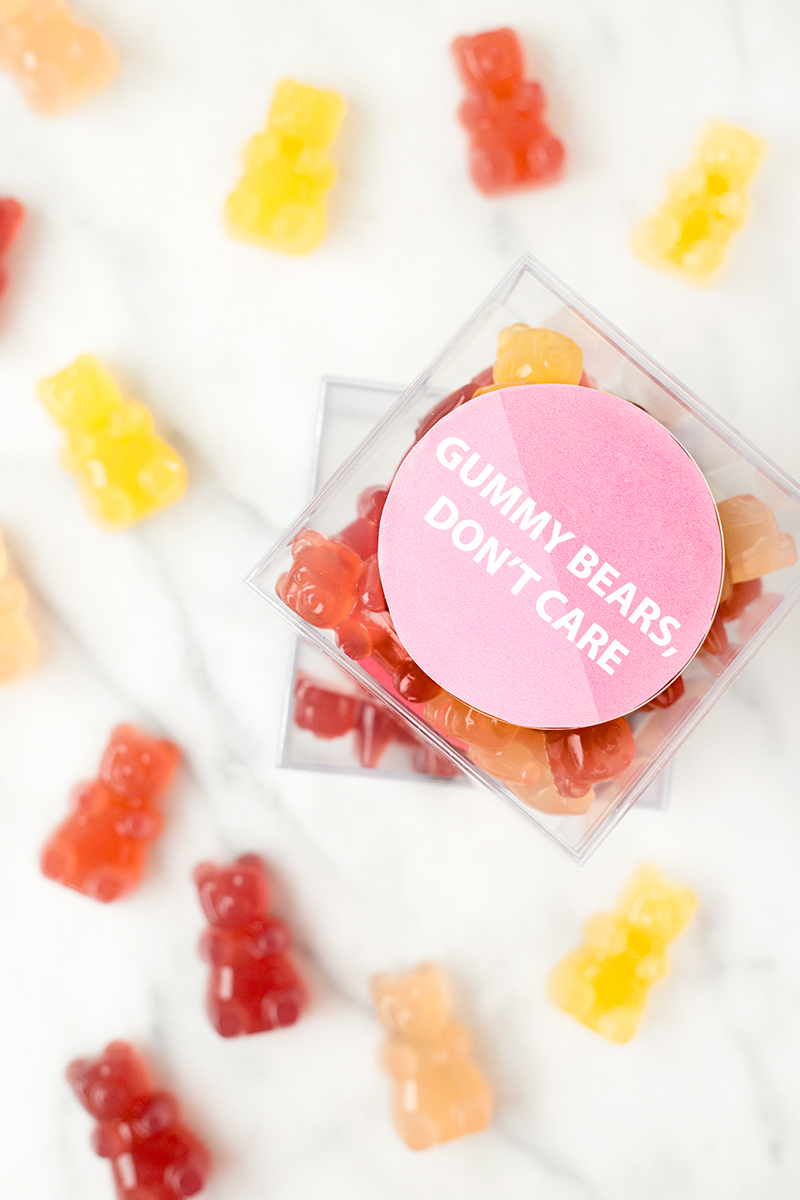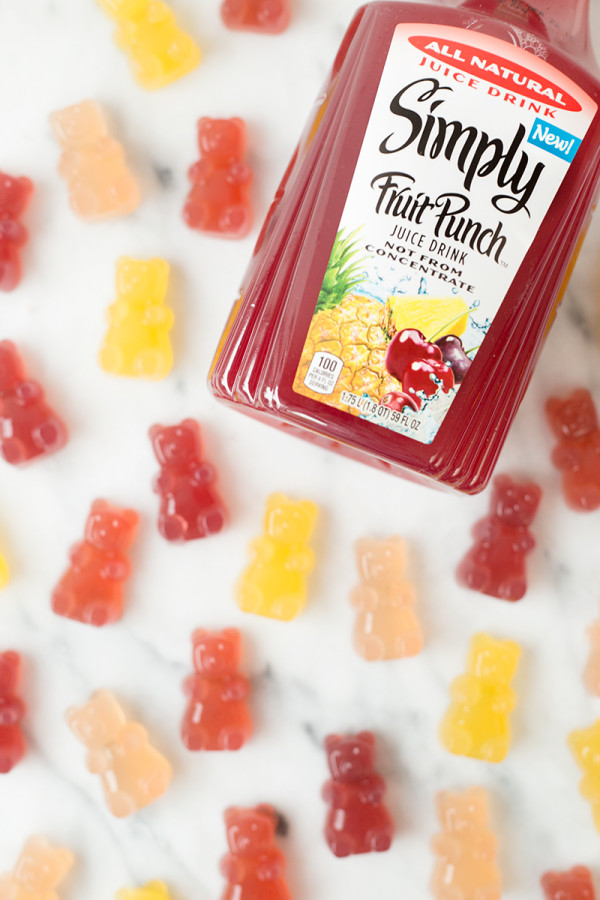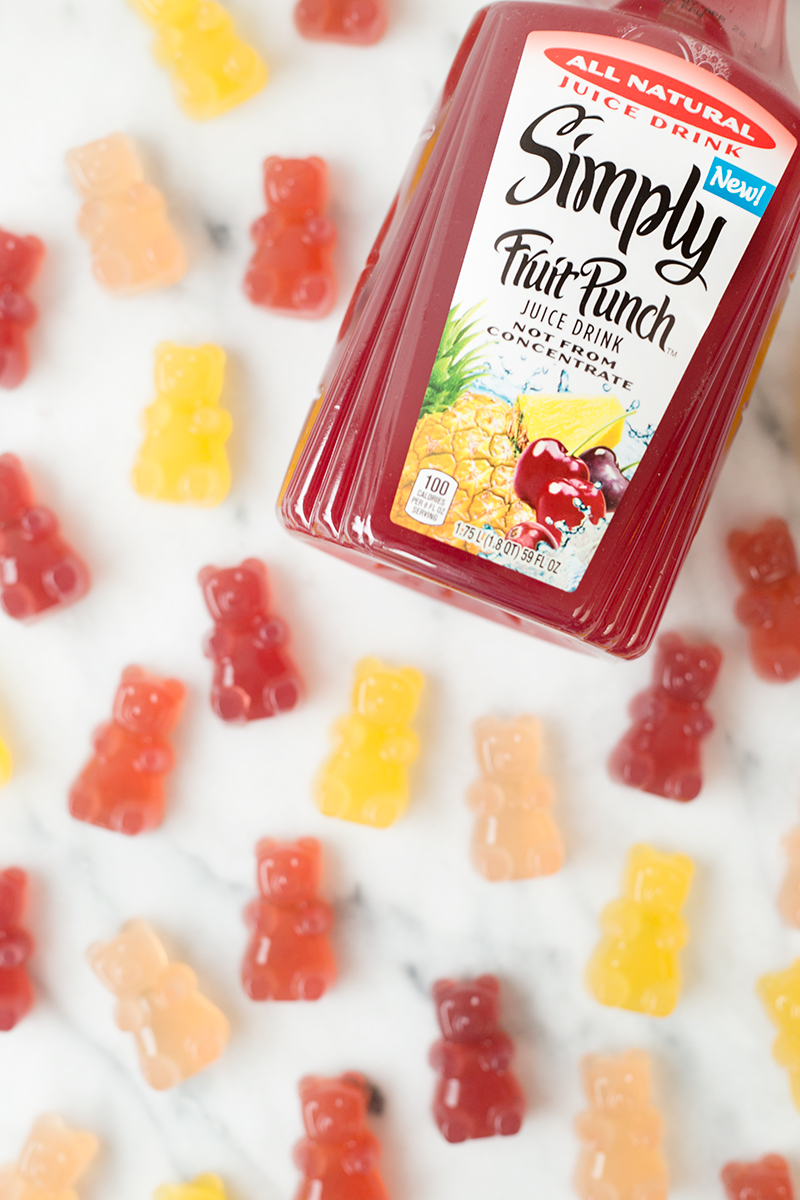 Click through for the recipe!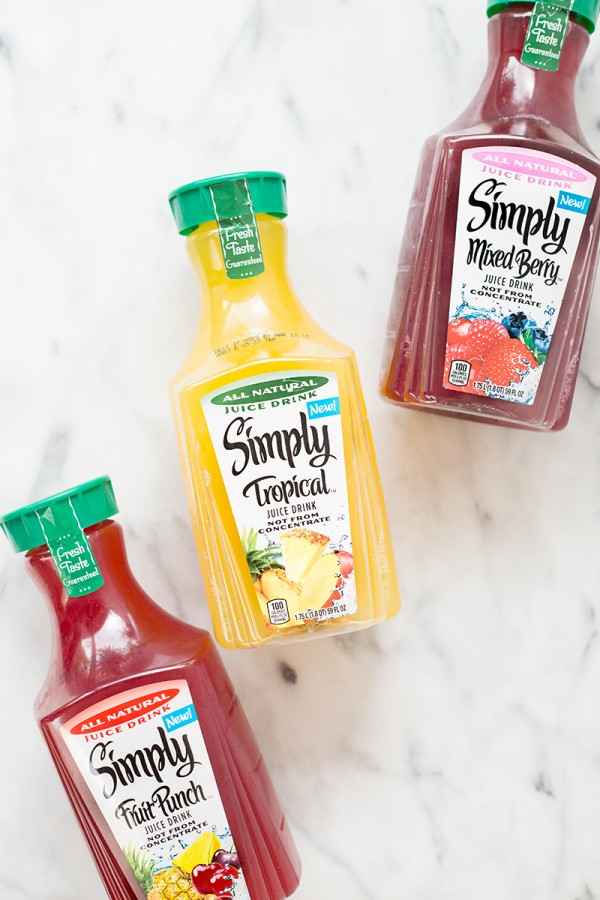 Those three new juice drinks up there? They are a trifecta of AWESOME. These all-natural juice drinks made from simple ingredients gave these bears the punch of flavor they needed. And Jeff drank the rest before I even had a CHANCE! Rude. 😉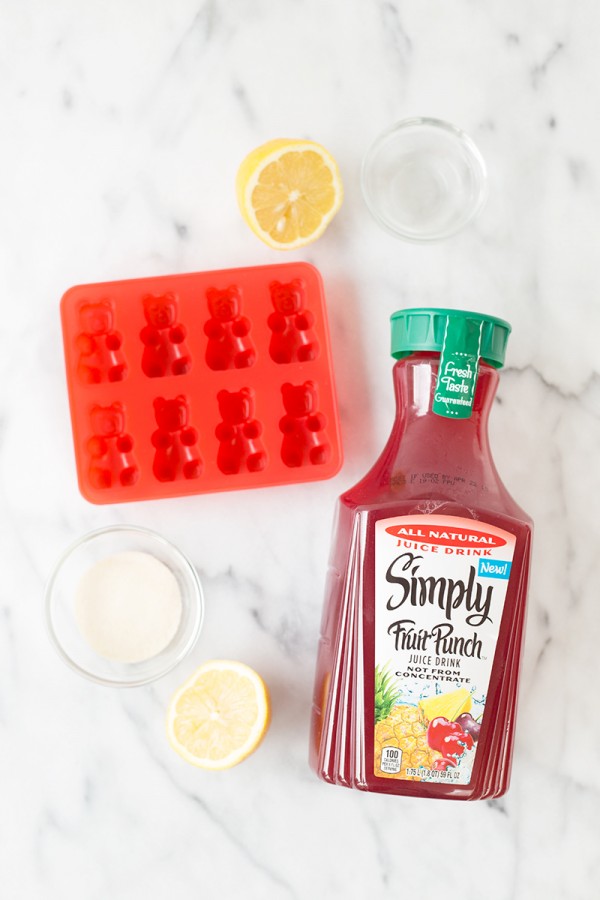 1 Cup of Simply Juice's Simply Fruit Punch, Simply Tropical and/or Simply Mixed Berry (I also used their Simply Raspberry Lemonade!)
1 Tbsp. Lemon Juice
1/4 tsp. Liquid Stevia
3 packets of Unflavored Gelatin
Gummy Bear Molds
Recipe adapted from Elana's Pantry. Makes 8-10 large gummy bears! Keep scrolling for how to make mini sized ones!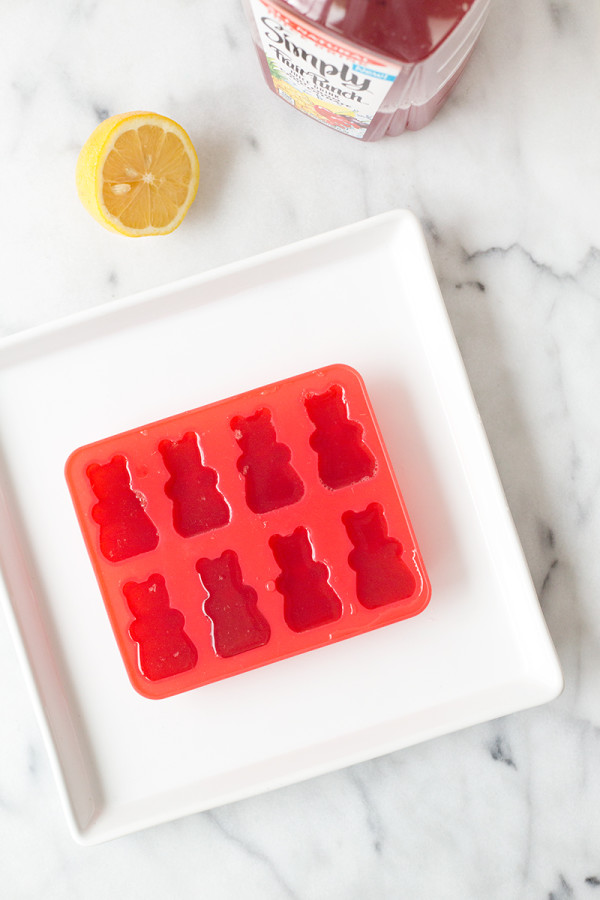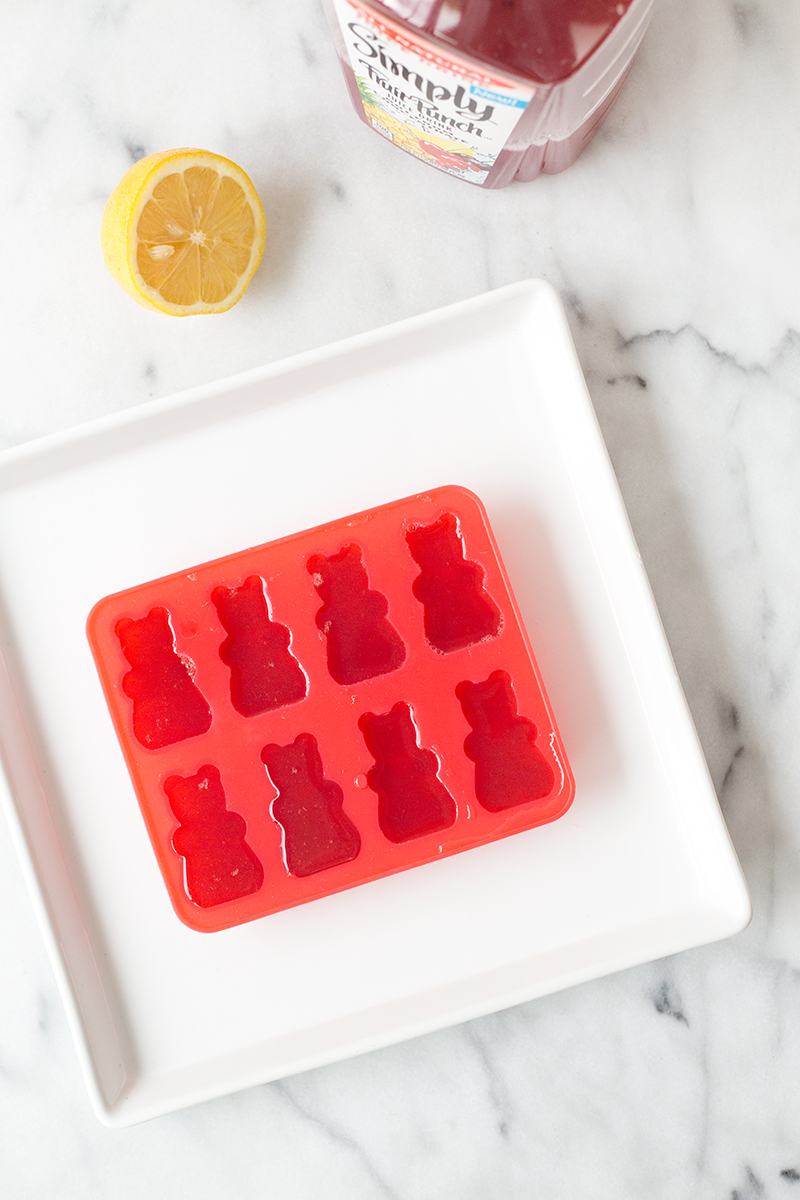 1. Prep your molds! Place your gummy bear molds on a cookie sheet or tray so they can easily be transferred to the fridge later.
2. In a saucepan, bring the juice to a boil.
2. Remove from heat and stir in the stevia and lemon juice.
3. Gradually whisk in gelatin. (Sprinkle the gelatin over the juice quickly but gradually, while constantly whisking. If you dump an entire packet in at once, it's going to clump!)
4. Allow to cool for 2-3 minutes before pouring into the gummy bear molds. Refrigerate for two hours, then remove from fridge and pop them out of the molds! Ready to eat!
5. Package them up!
Click HERE to download the free printable Gummy Bears, Don't Care labels!
I printed the labels onto sticker paper, cut them out, then adhered them to these acrylic boxes. Fill your boxes with bears and gift away!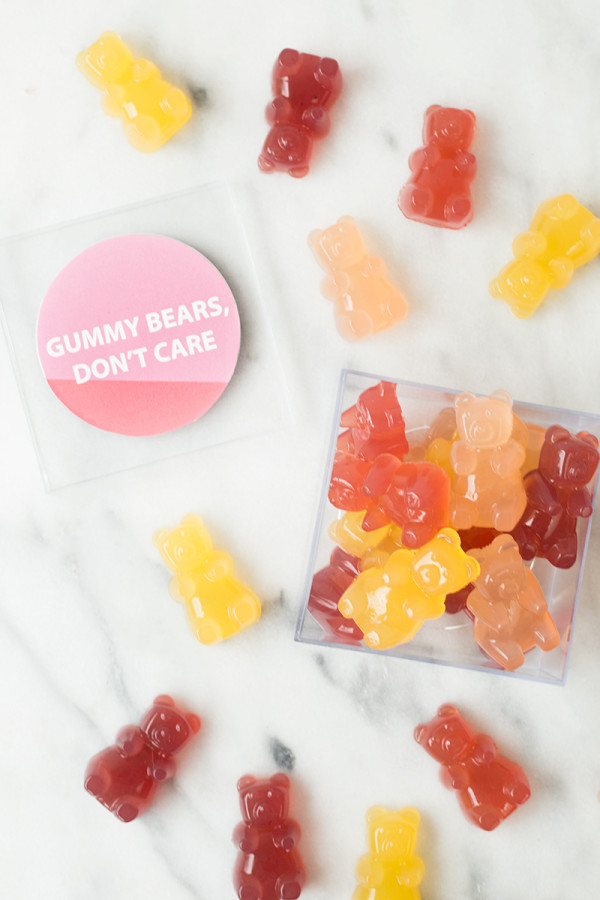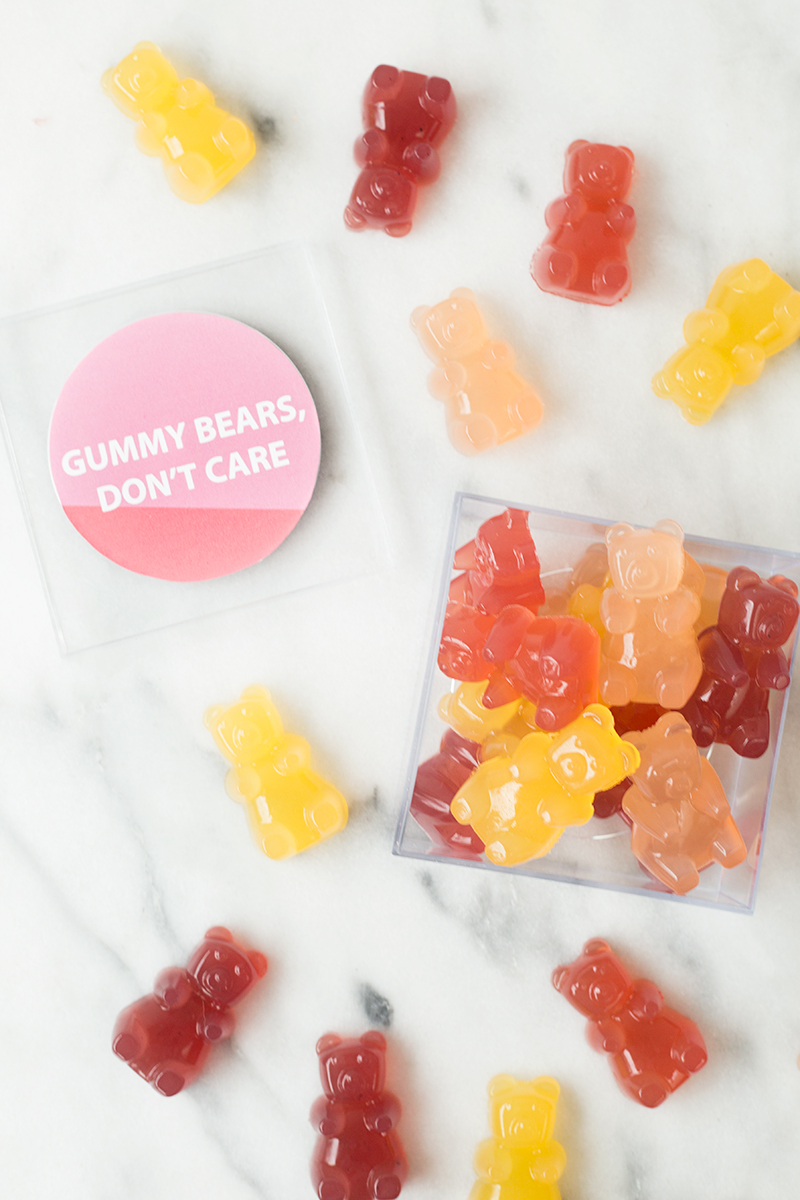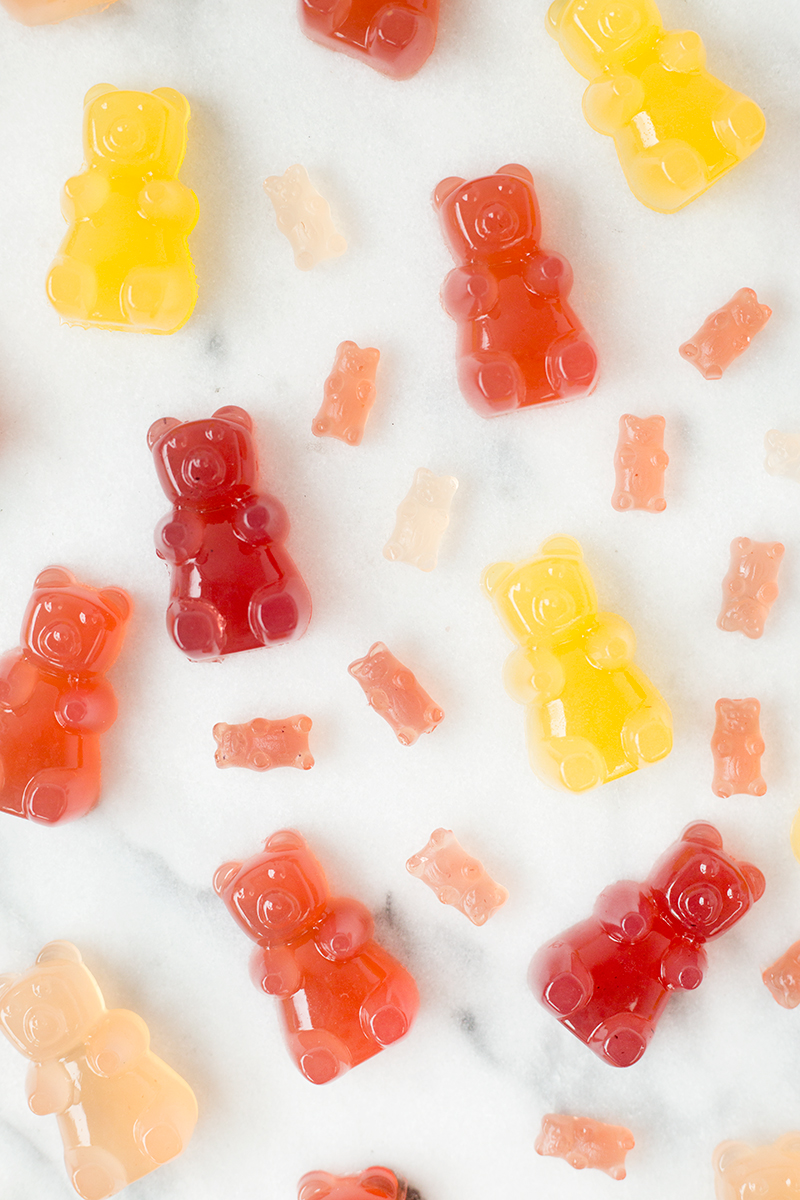 I also came across this mold which makes normal (mini!) sized gummy bears. See 'em up there!? SO CUTE! If you use this mold, the recipe above will make several dozen.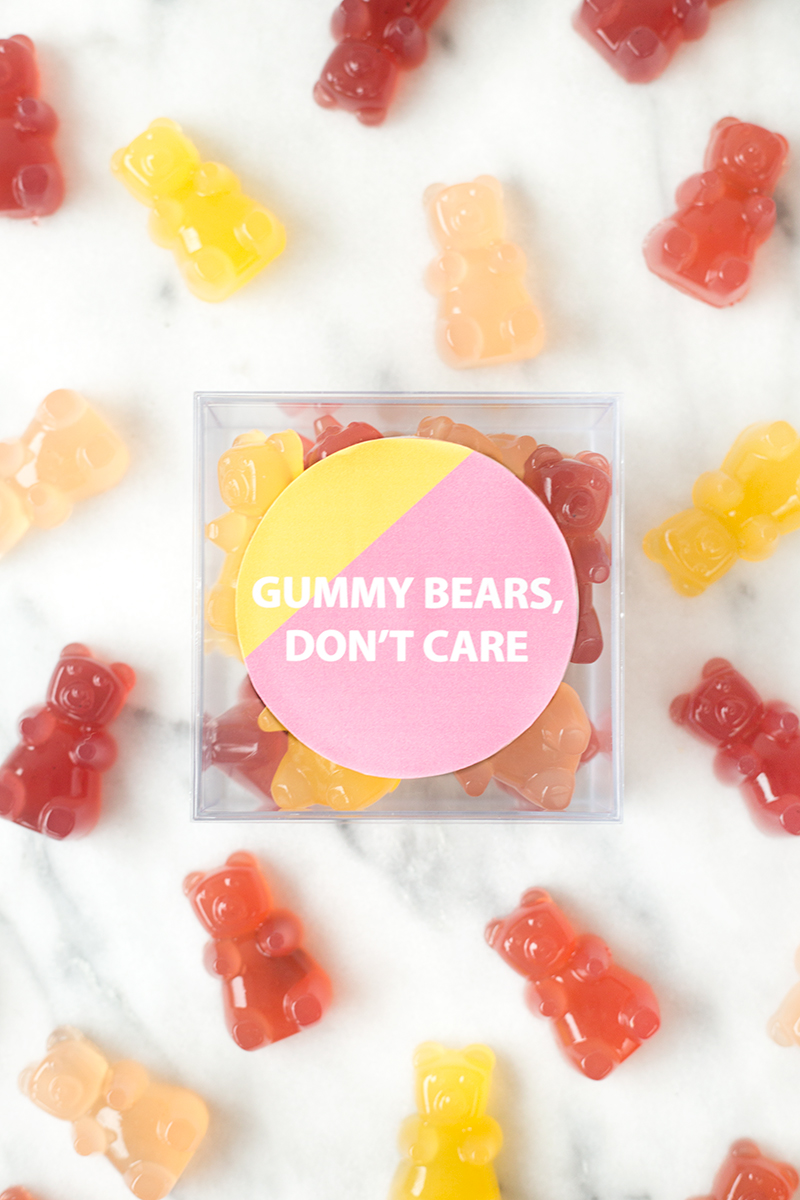 Photos by Studio DIY
If you were trying to find a way to win over some friends (or your kids), this is it. Bribery is best in candy form. 😉 You can check out more fun Simply Juice Drink recipes on the Simply Facebook Page!
This post was created in partnership with Simply Juice Drinks. All content and opinions are that of my own! Thank you for supporting the sponsors that keep the Studio DIY party going! Read more about my editorial policies here.