Father's Day is five days away, folks. Have you made dear old dad a gift yet!? If not, here's one you can leave off till the morning of. It's ok, I won't tell. How about making some homemade pop tarts for your pop!? Ha, I love me a pun. But in all seriousness, these aren't just any pop tarts, they're pop tart messages! Just like we turned marshmallows into numbers last week, this week we're turning these breakfast treats into special messages! Because Dad? He does rock. So tell him, and then let him eat it. He'll like that better than a card anyway! (And so will any other recipient!)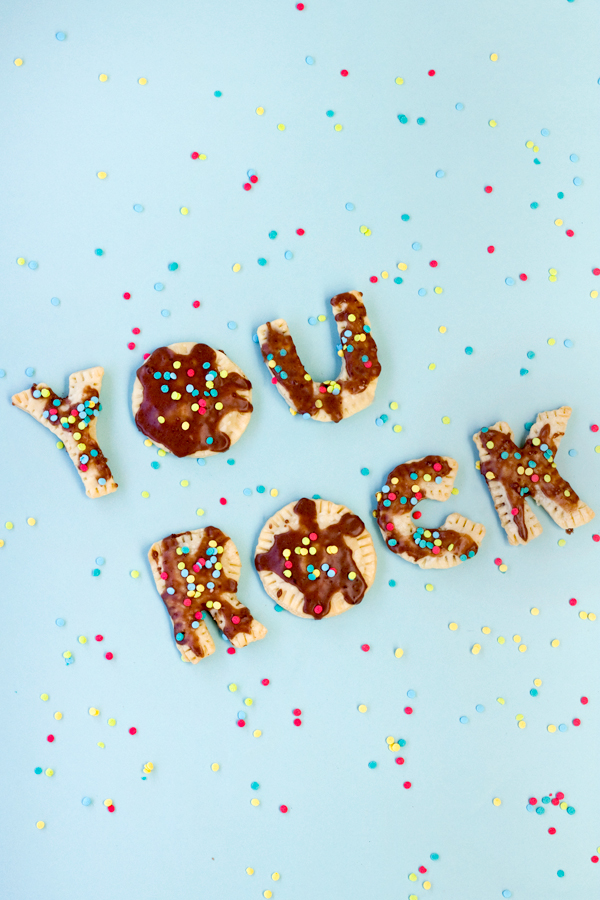 Let's do this!
Pie Crust (I just used the store bought variety, but there are also plenty of recipes for homemade pop tart crust!)
Rolling Pin
Alphabet Cookie Cutters
Filling of Choice (I used chocolate hazelnut spread)
Fork
Parchment-lined Baking Sheet
Glaze of Choice (I made a chocolate glaze by whisking 1c powdered sugar, 2 tbsp almond milk and 1 tablespoon cocoa powder together.)
Sprinkles
Roll out your pie crust to smooth it out.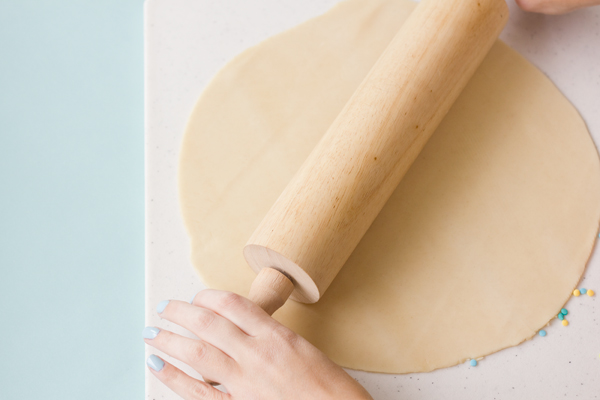 Take your cookie cutters and cut out your desired letters. You'll need two letter cut outs for each pop tart.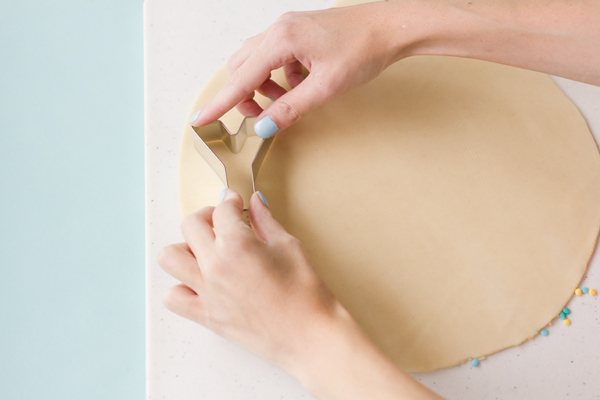 Badda bing! But if you want to take it up a notch you should probably add…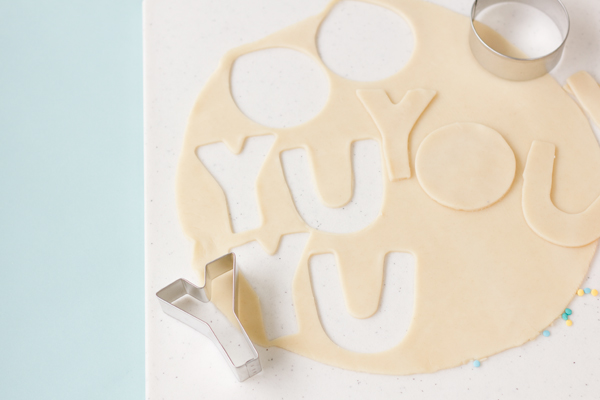 Sprinkles! If you want to add some confetti fun to the pop tart itself, go ahead and put some sprinkles on top of the crust before you roll it out. Roll out carefully and lightly so as to not break the pieces.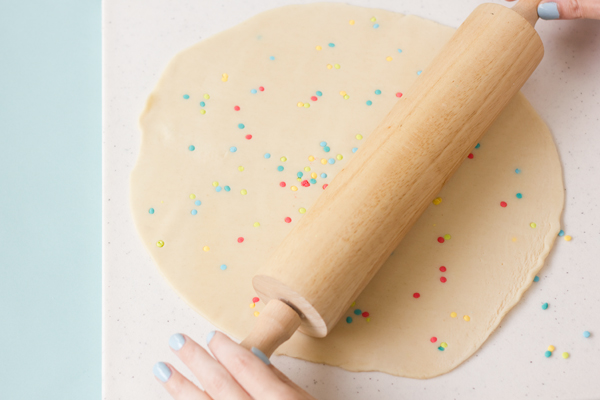 Now do the same and cut out your letter shapes, two per pop tart.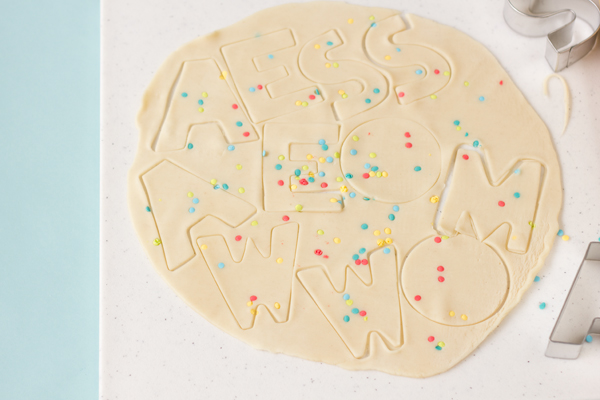 Time to fill 'em up! Since we are working with such a small space, I put my filling (chocolate hazelnut spread) into a ziplock bag and snipped off the end to form a piping bag. Then I piped a bit of filling down the middle of half of the letters (one half of each pop tart), and a full circle of filling in the "O" shapes.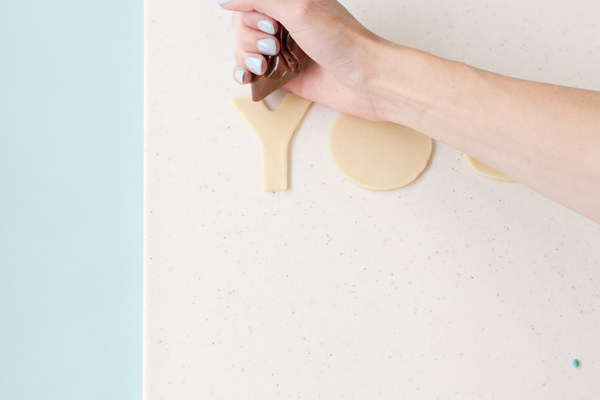 Now take your other letters and place them on top of your filling.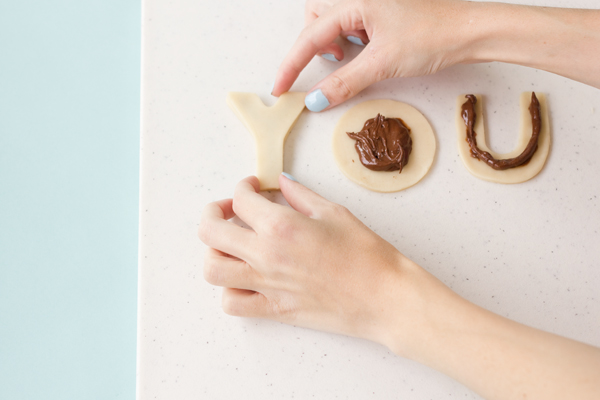 Pinch the edges together with your fork, pressing the tines into the edges to seal. It's ok if a little filling pops out, the more the better, right!?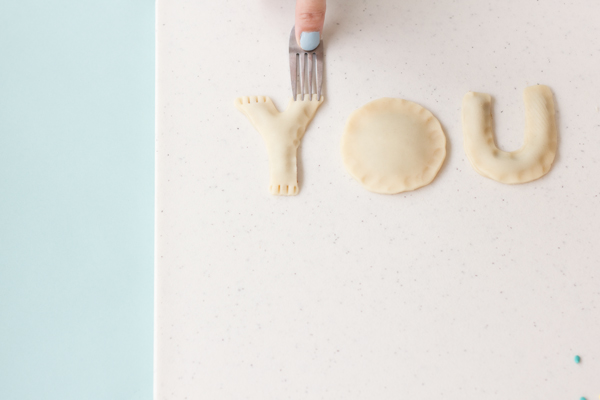 Place your pop tarts on a parchment-lined baking sheet and bake for 12-15 minutes or until slightly golden around the edges.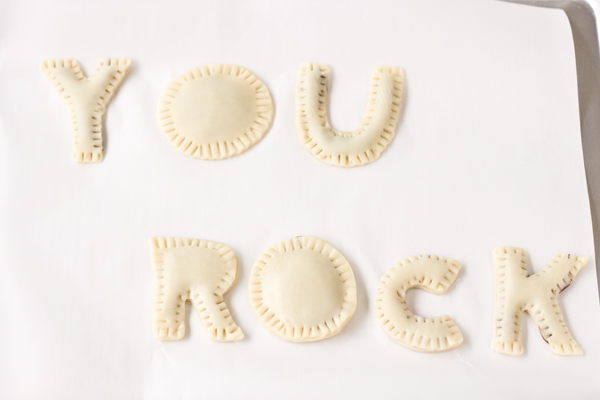 Let your pop tarts cool and prepare your glaze (You can see the recipe I used in the supply list!). Use a spoon to drizzle your glaze on top of your pop tarts.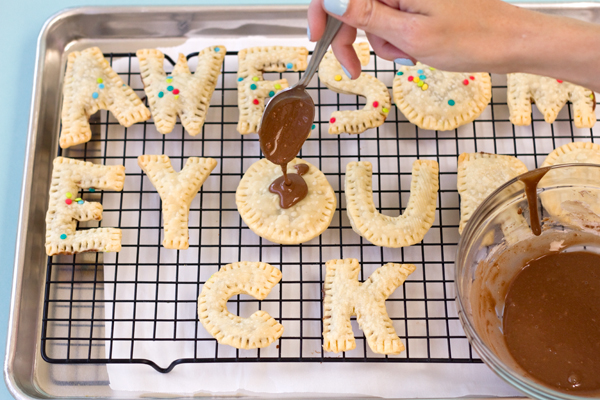 Add some sprinkles and let your glaze set.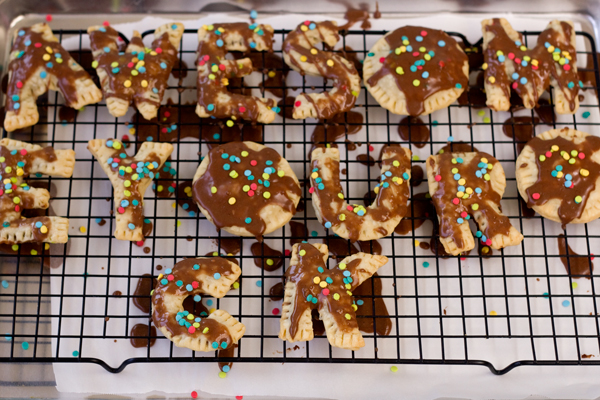 Then serve 'em up to Dad or the other guest of honor and let them know how wonderful they are, in edible form. Perfection.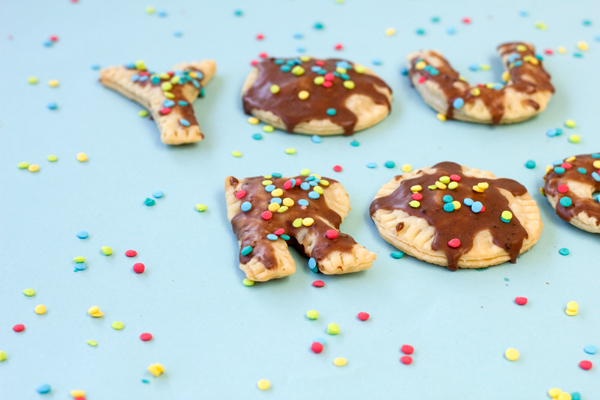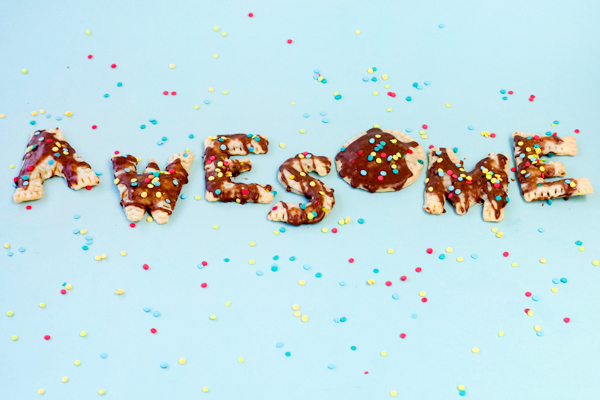 All Photos by Studio DIY
For more edible DIYs head on over here! And for more DIYs all around, head this way!