Yesterday I shared all about my holiday crafting bash I threw in partnership with Martha Stewart Living, and today I wanted to give you all the details on how to make your own honeycomb ornament chandeliers too! That was our craft of choice, and it was a fun spin on a more traditional ornament chandelier. These are easy peasy to make and look great hanging around your home at the holidays. Afterwards, just fold up the honeycombs and store them till next year!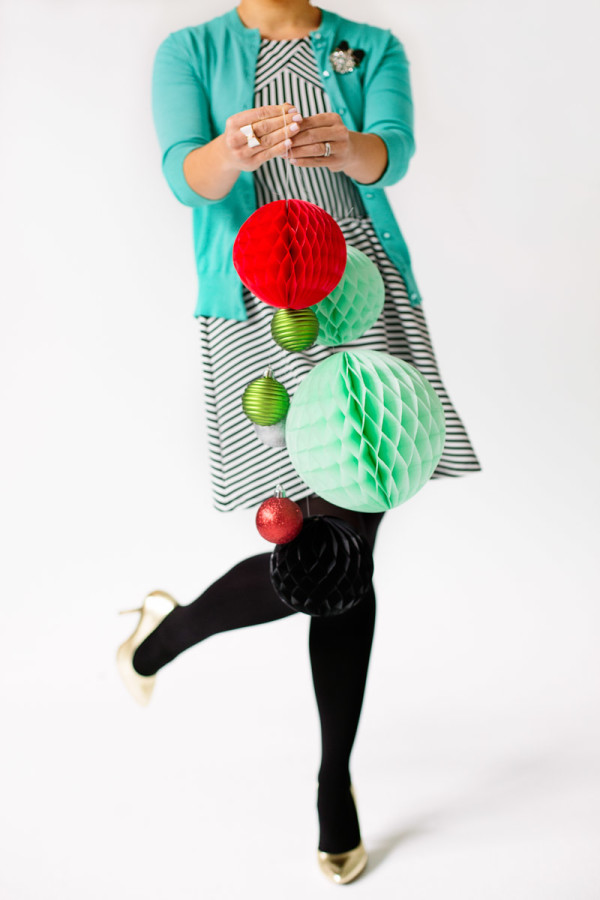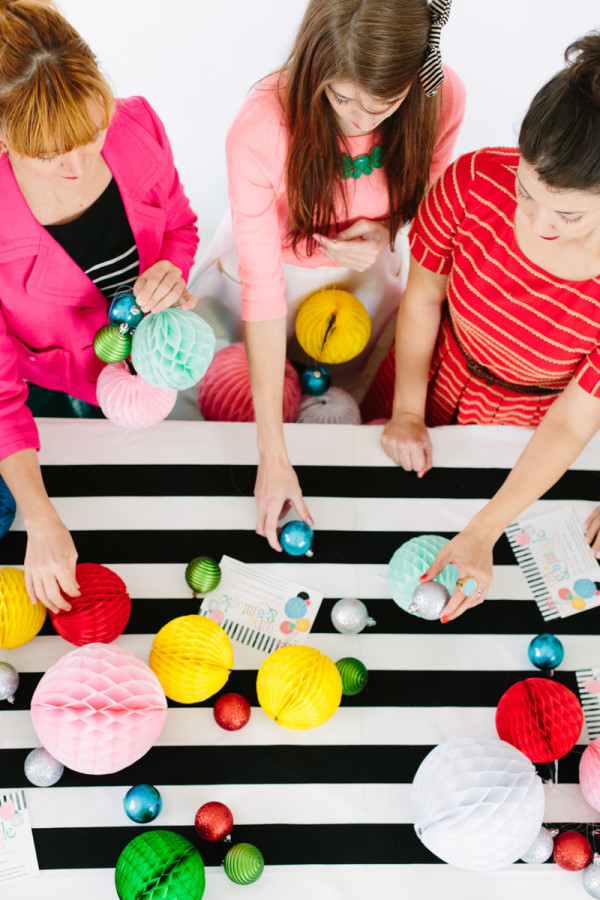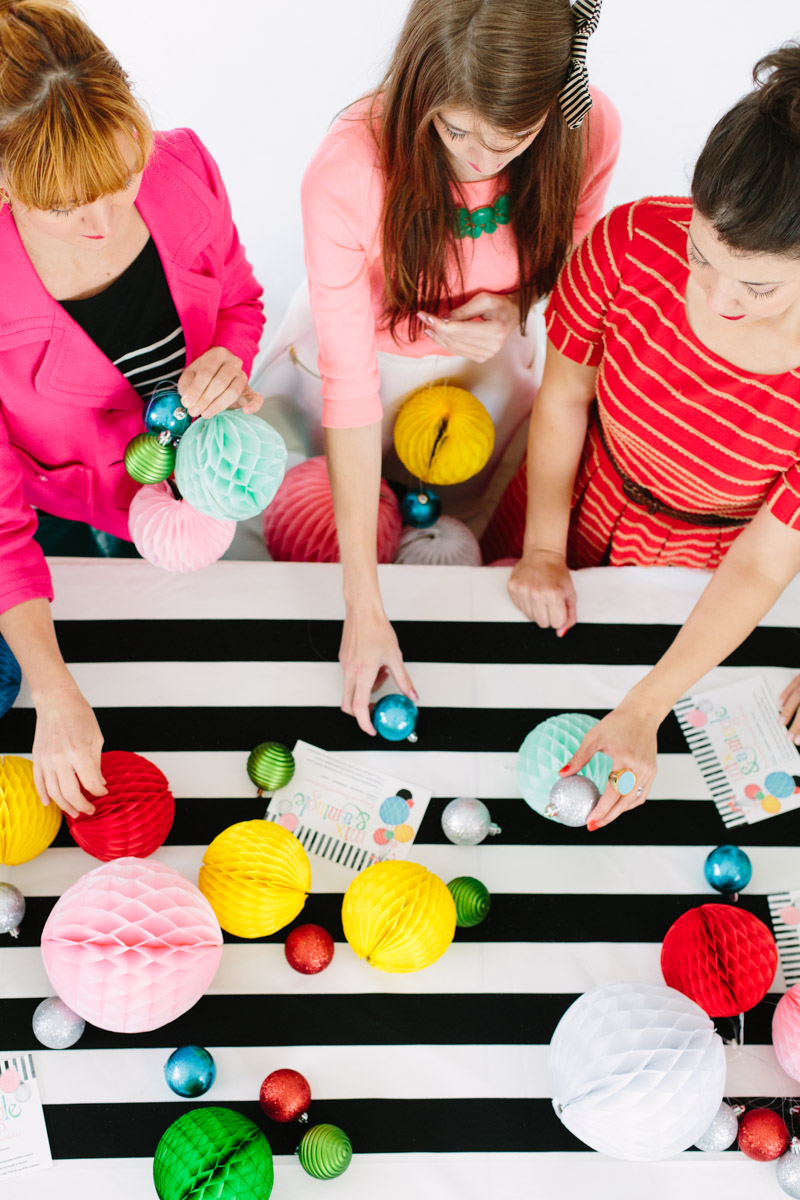 Ornaments (I used the Martha Stewart Jingle Brights Collection)
Honeycombs (I purchased mine here in bulk. You can also purchase individually here
!)
Fishing Line
Scissors
String a line of fishing line, a few feet long through each ornament cap and knot securely. For your honeycombs, there should be a tiny hole where the current string is strung through. Remove that string and carefully thread a piece of fishing line through it, tying securely as well. To open the honeycombs, I recommend using paper clips to secure them, as they can be removed so the honeycombs can be folded back down later.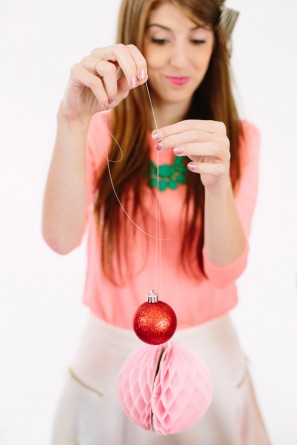 Once all your ornaments and honeycombs are strung up, start gathering them together to form the shape of your chandelier. You can pull the items down to lengthen, or up to shorten, until you have a look you like. Once you do, tie all your fishing lines together at the top, a little less than a foot above your top ornament/honeycomb, in a knot.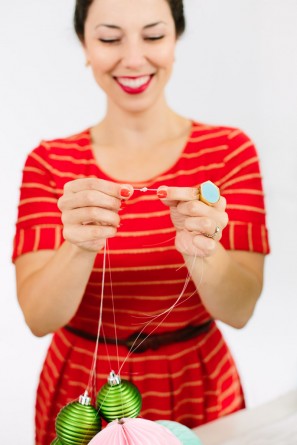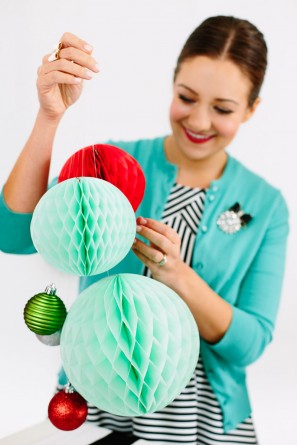 Hang on a wall or over a mantle with a Command hook, or hang it as a chandelier above your dining table for the holidays!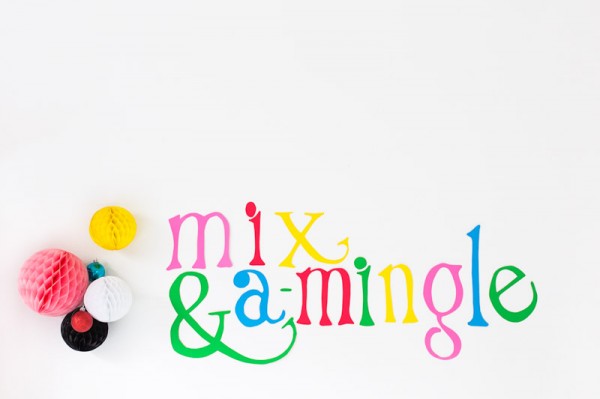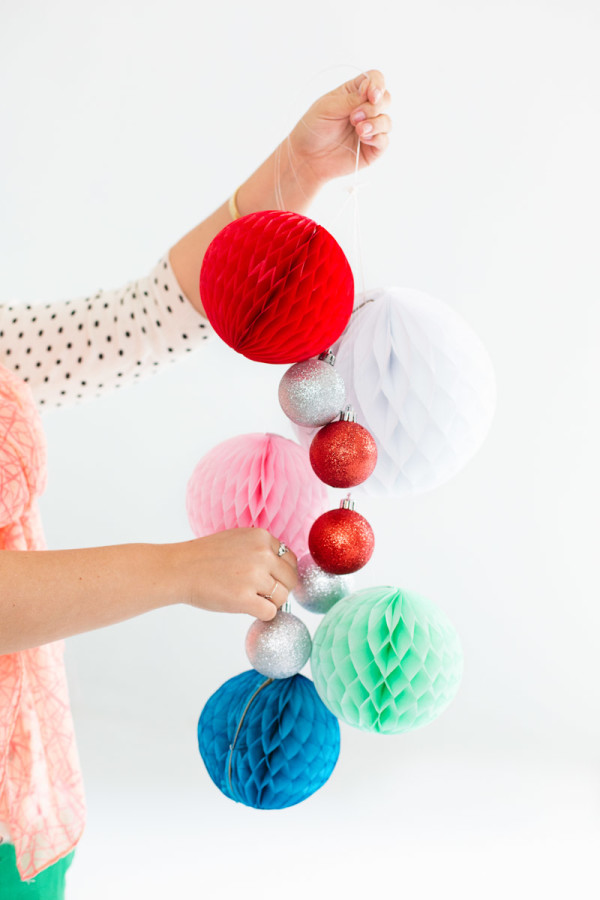 All Photos by Mary Costa Photography
What do you think!? A festive and modern Christmas is what it's all about! And don't forget, if you want to throw your own party to make these beauties, you can print out a craft card with instructions for your guetss (and invitations, and recipe cards too!) right over at the bottom of this post! Hip hip HOORAY!
Another huge thank you to Marissa, Callie, Sarah, Chelsea, Leah and Amanda for getting all holiday crafty with me!
All of the product featured in this post was provided by the Martha Stewart Living team to celebrate the 'Tis the Season of Doing holiday campaign going on now at The Home Depot.