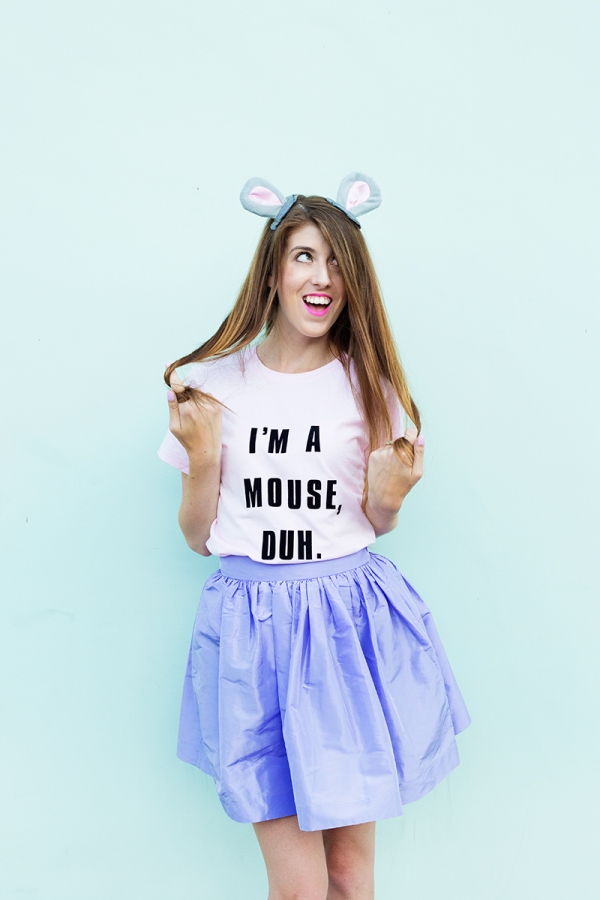 Anyone who's as big a fan of Mean Girls as we are knows EXACTLY where "I'm A Mouse, Duh" is from, but if you don't, here's a clip. It makes the perfect Mean Girls costume, alongside a Burn Book cosume, too!
This is the ultimate costume for you super last-minuters/Mean Girls fanatics. And it really just cracks me up. Oh, Karen. We all love you.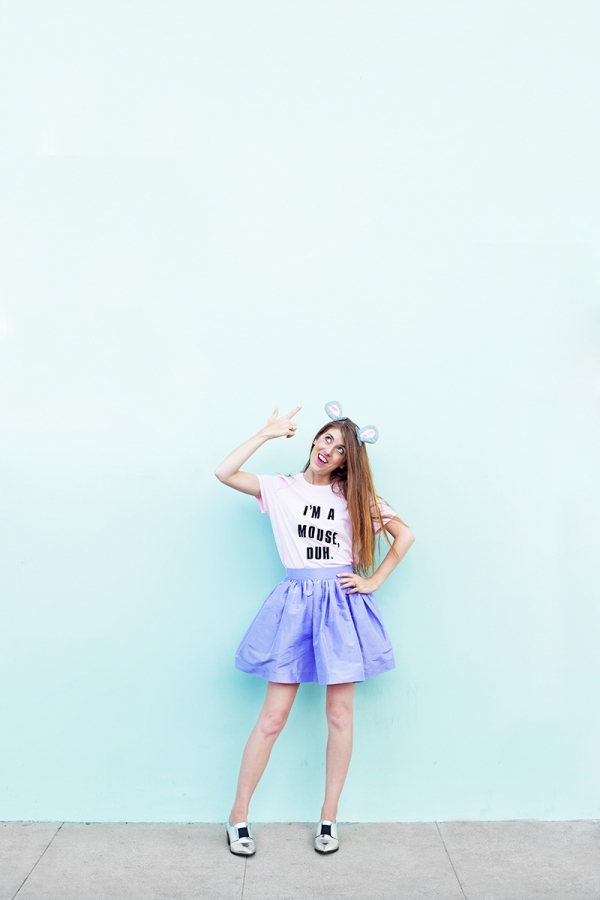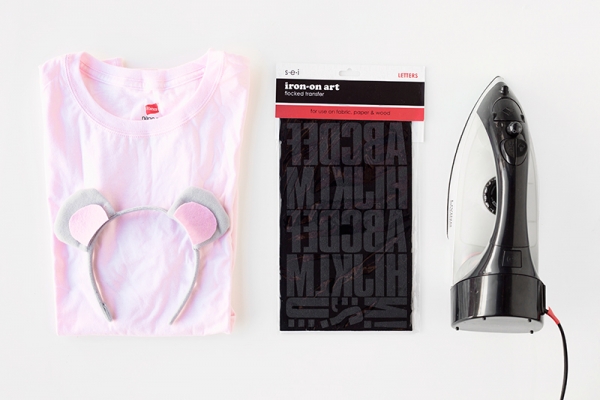 Supplies Needed
Iron
Mouse Ears (I got mine at my local party store!)
Tea Towel or Cloth (for Ironing)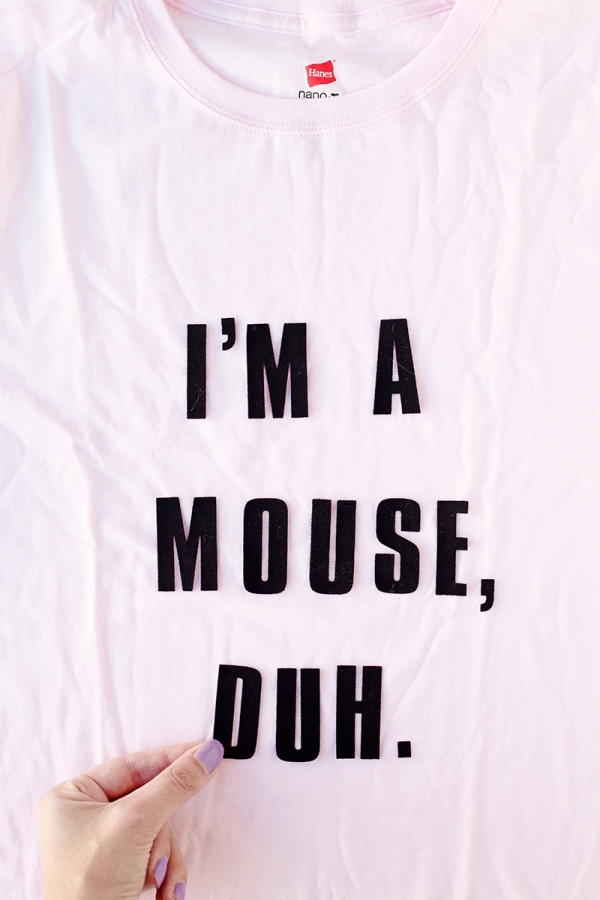 Step-by-Step Tutorial
1. Lay out the "I'm a Mouse, Duh." letters on your t-shirt however you'd like them. You can use a ruler to help ensure you're letters are in a straight line.
2. I like to lay a thin tea towel over top my letters while ironing. Follow the directions that came with your letters, but usually they direct you to iron over the letters for 10-15 seconds and then turn the shirt inside out and iron on the reverse side. That's literally it! WHAT! So easy.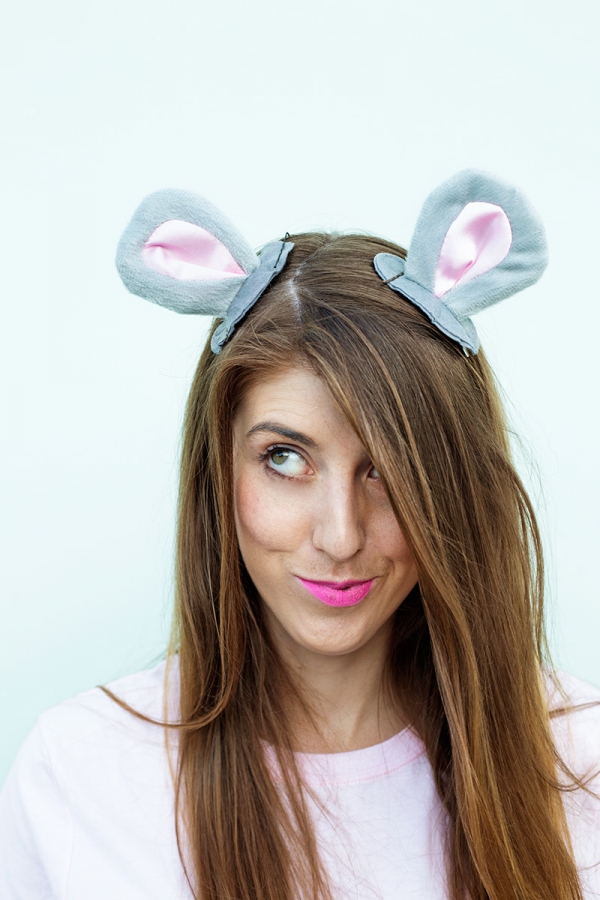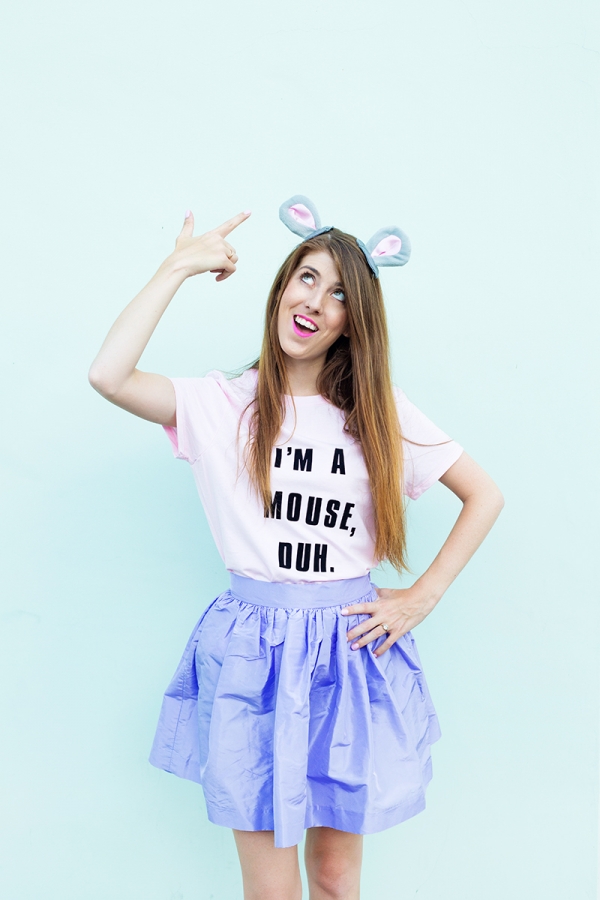 Photos by Jeff Mindell
And if you don't make this Mean Girls costume, you should at least go watch the movie because… duh. 😉
If you make a Studio DIY costume, share it on Instagram with #studiodiyincostume to be featured here on the blog (and for a chance at some other cool surprises we have in store!)!!