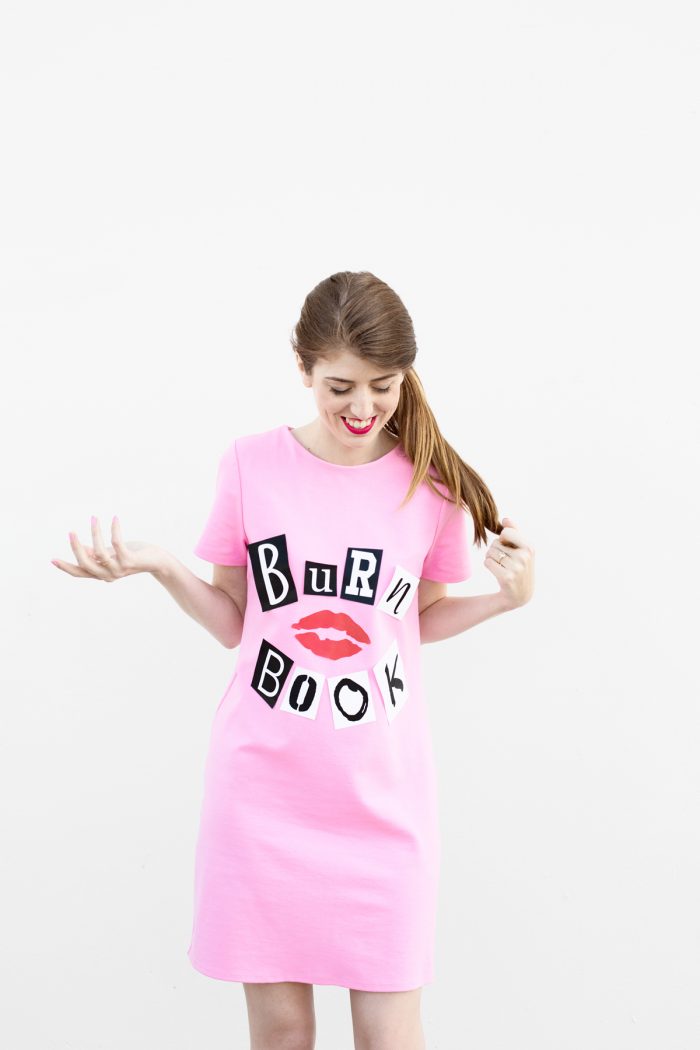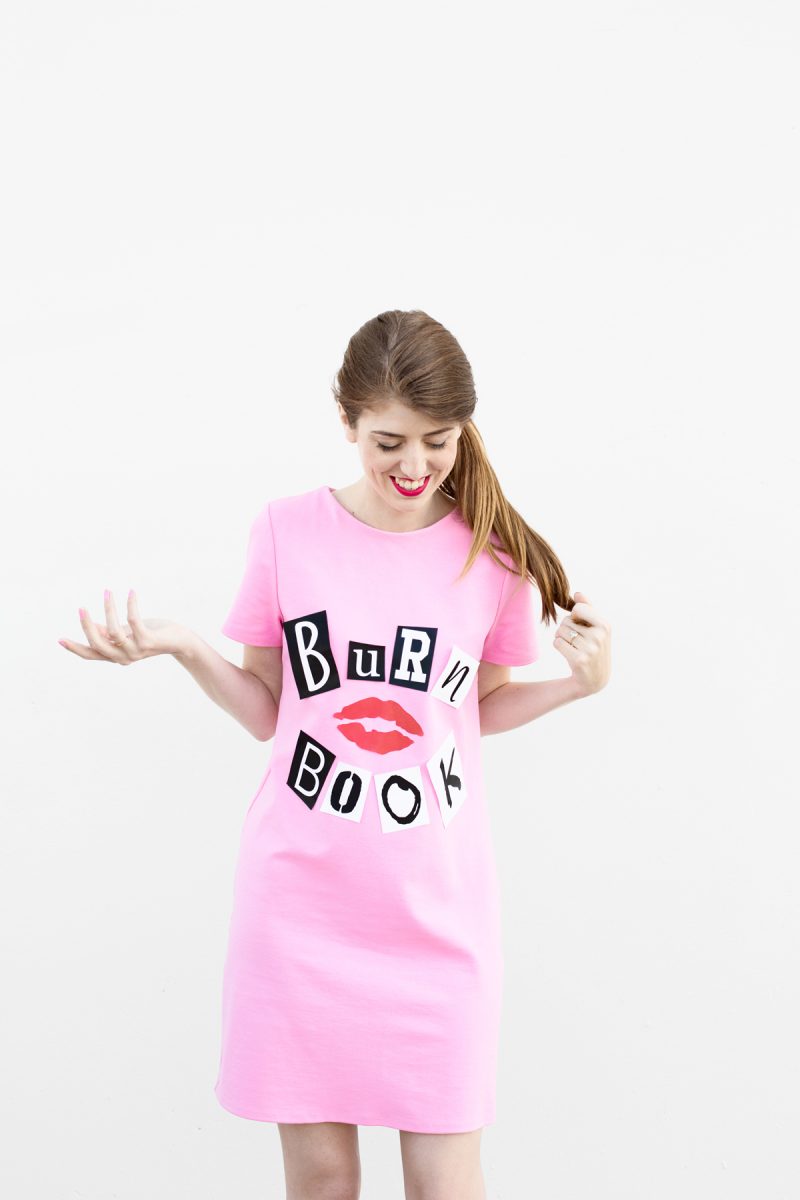 Looking for an easy Mean Girls Halloween Costume idea? Look no further! These two unique Mean Girls costumes can be easily DIY'd with items from your closet and a few craft store supplies! Instead of just being Regina George, why not be her Burn Book instead!? And of course, we can't forget about Karen… Keep reading for the simple DIY costume tutorials!
Karen Mean Girls Costume Idea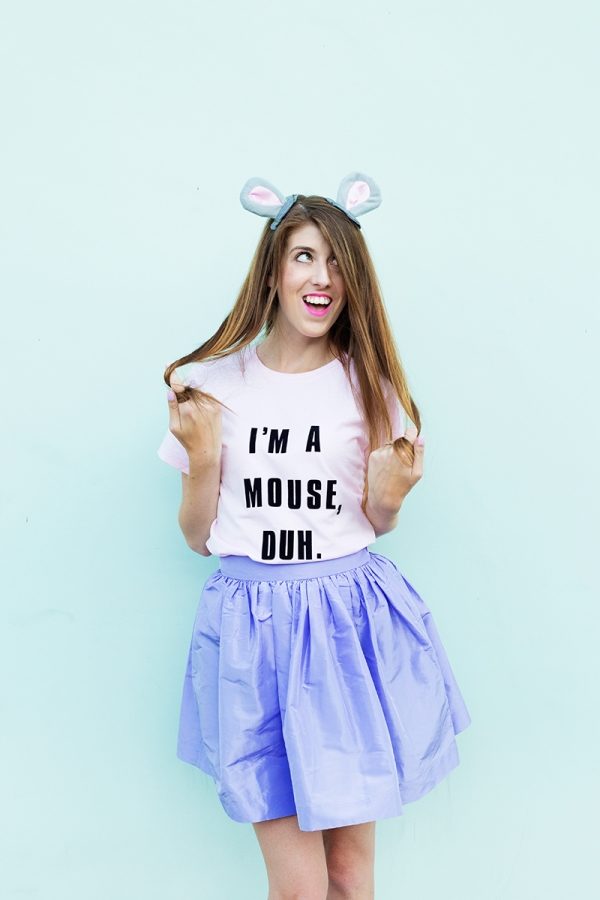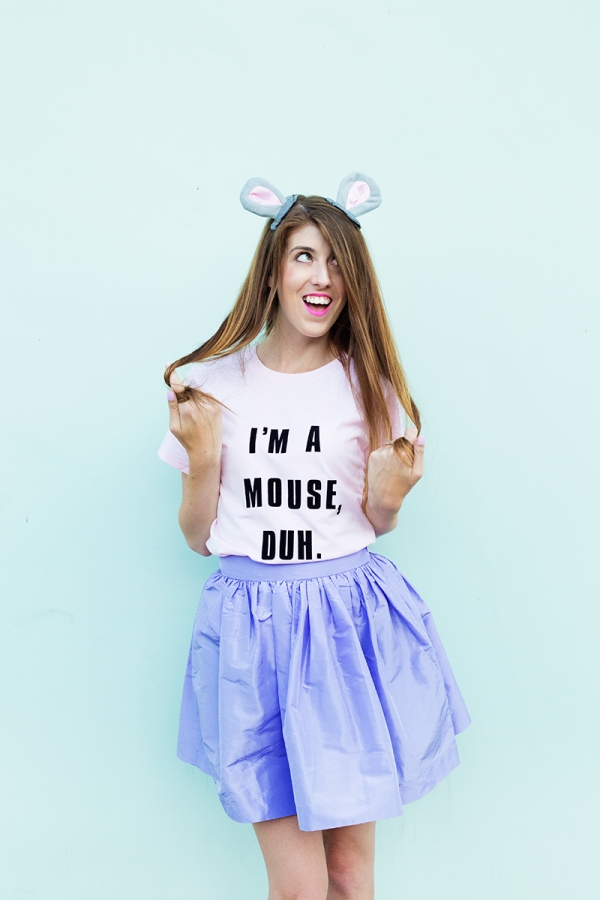 Nobody will forgot the costume party scene from Mean Girls, and Karen's infamous "mouse" costume. All you need for this Karen inspired Mean Girls costume is an old t-shirt, iron on letters and and pair of mouse ears!
Get the full I'm A Mouse, Duh costume tutorial here!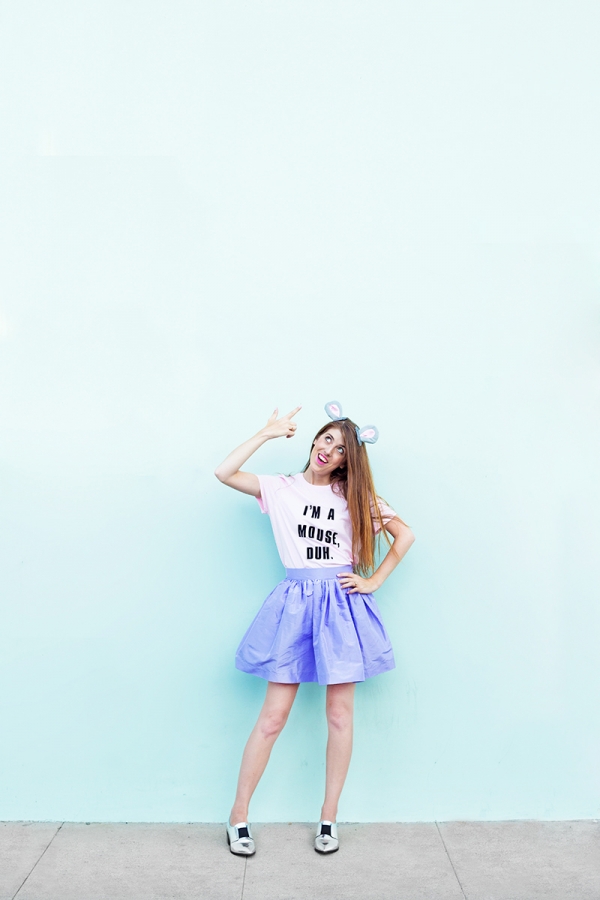 Mean Girls Burn Book Costume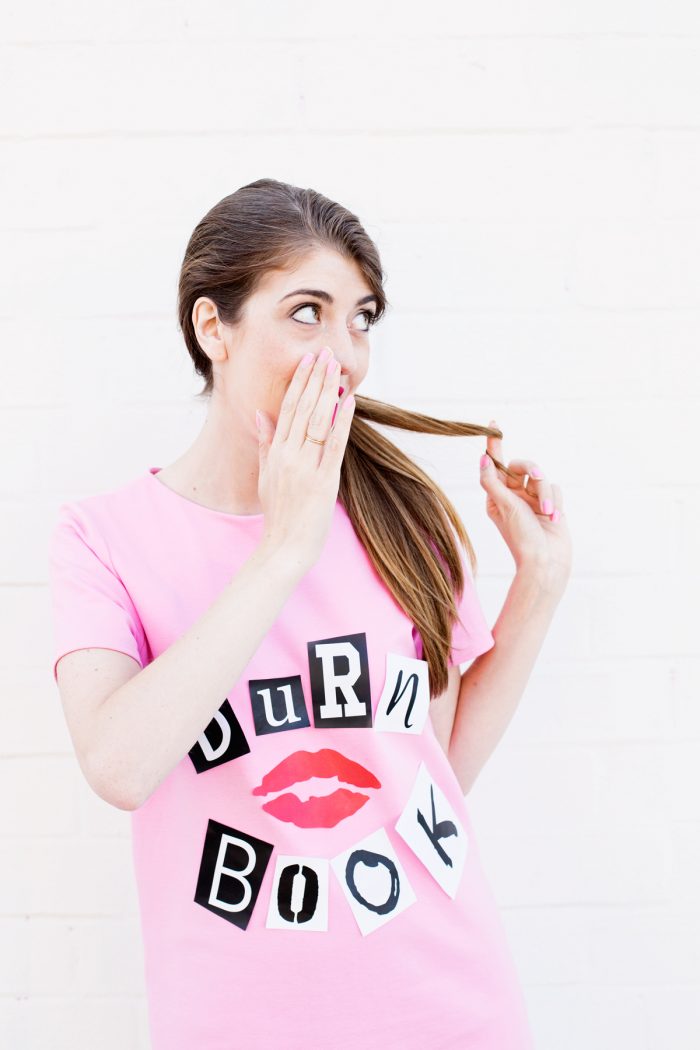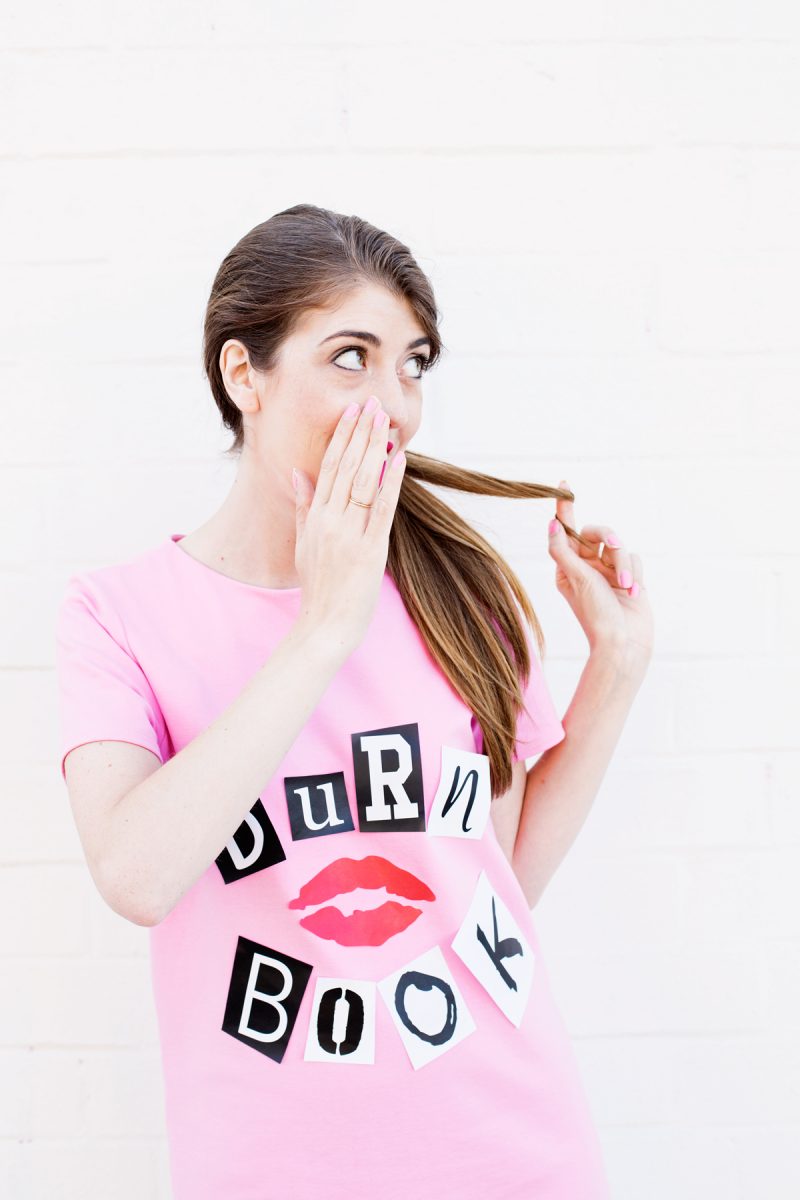 Maybe you've though about being one of the Plastics, but this is even better… a pink dressed turned into a Burn Book costume! This is certain a Mean Girls Halloween costume that others won't have thought of, but will instantly recognize!
I've provided the free printable for the ransom note style letters, just like the real thing, so you can print, iron-on and get ready for your costume party!
Get the full Burn Book costume tutorial here.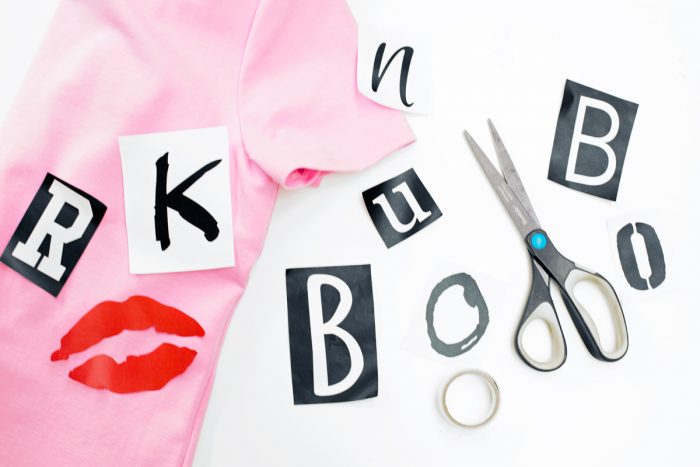 Costume Ideas for Duos
Going with a friend? These two Mean Girls Halloween costumes making a great pair. Need other ideas for a BFF costume? Try one of these.
Pop culture Halloween costumes are always fun to try it, from 90s toys to Troop Beverly Hills to either of these fun Mean Girls costume ideas.
Happy Halloween!