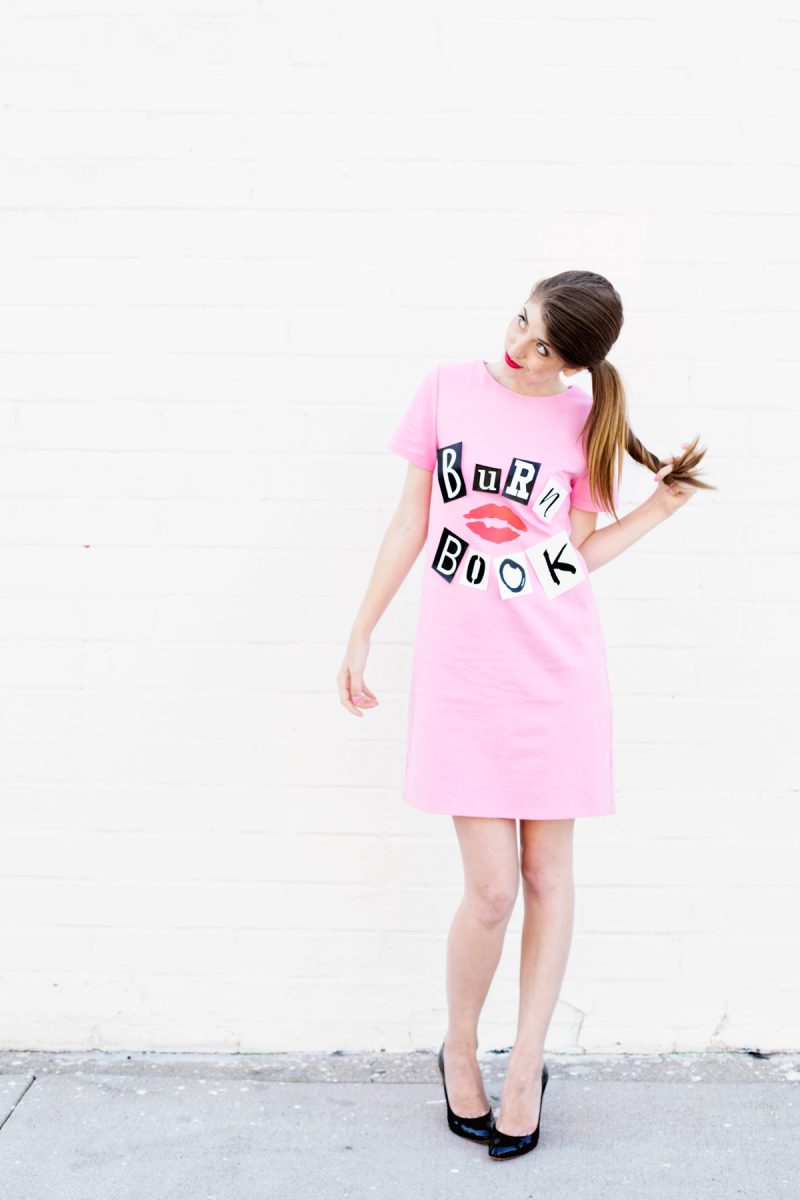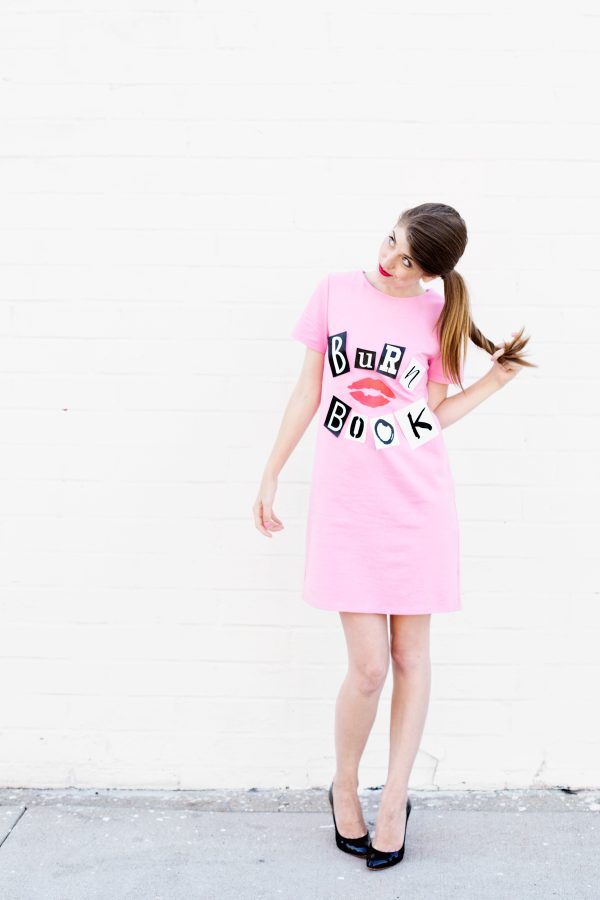 On October 3rd, he asked me what day it was.
HAPPY MEAN GIRLS DAY! I know I told you I shared my whole costume line-up here but I just HAD to save a few surprises. And this was one of them. A BURN BOOK COSTUME! Our pink dress was just SCREAMING for it. This actually takes the cake for being the easiest costume too. Once you have the dress, you just need a printer, scissors and some hem tape. BAM. BOOM!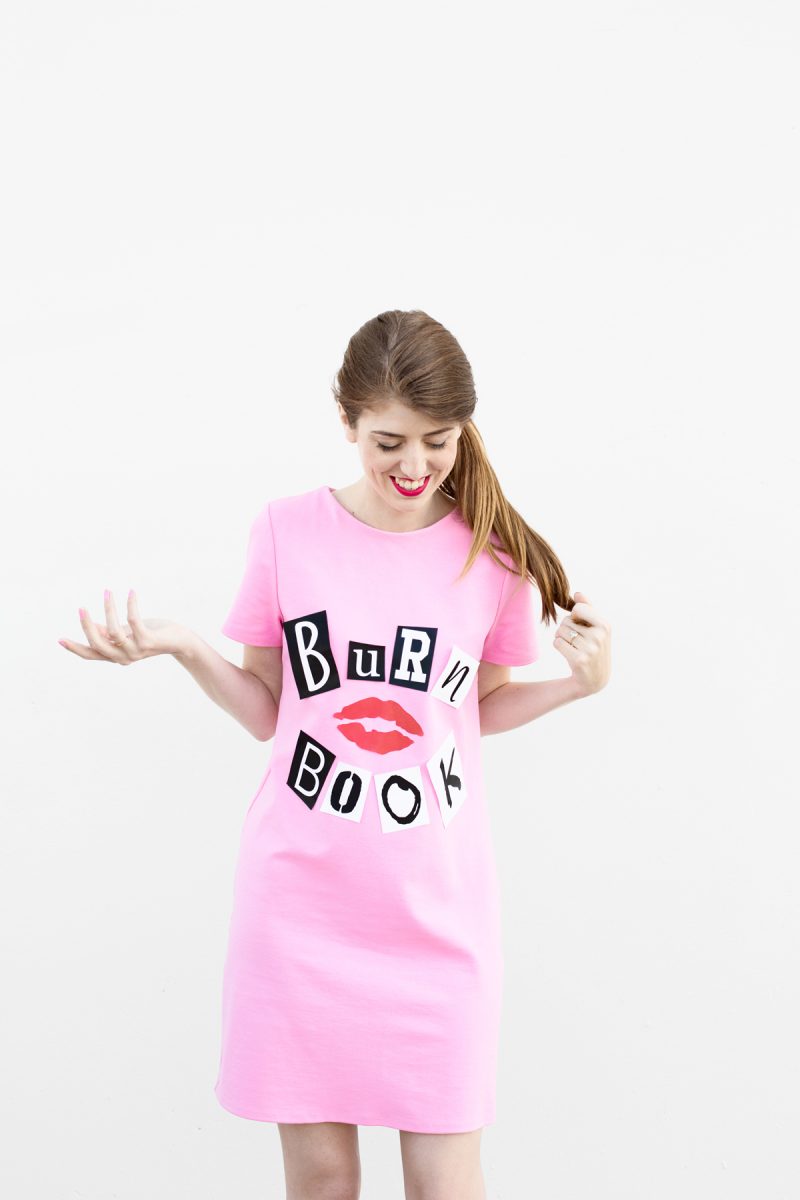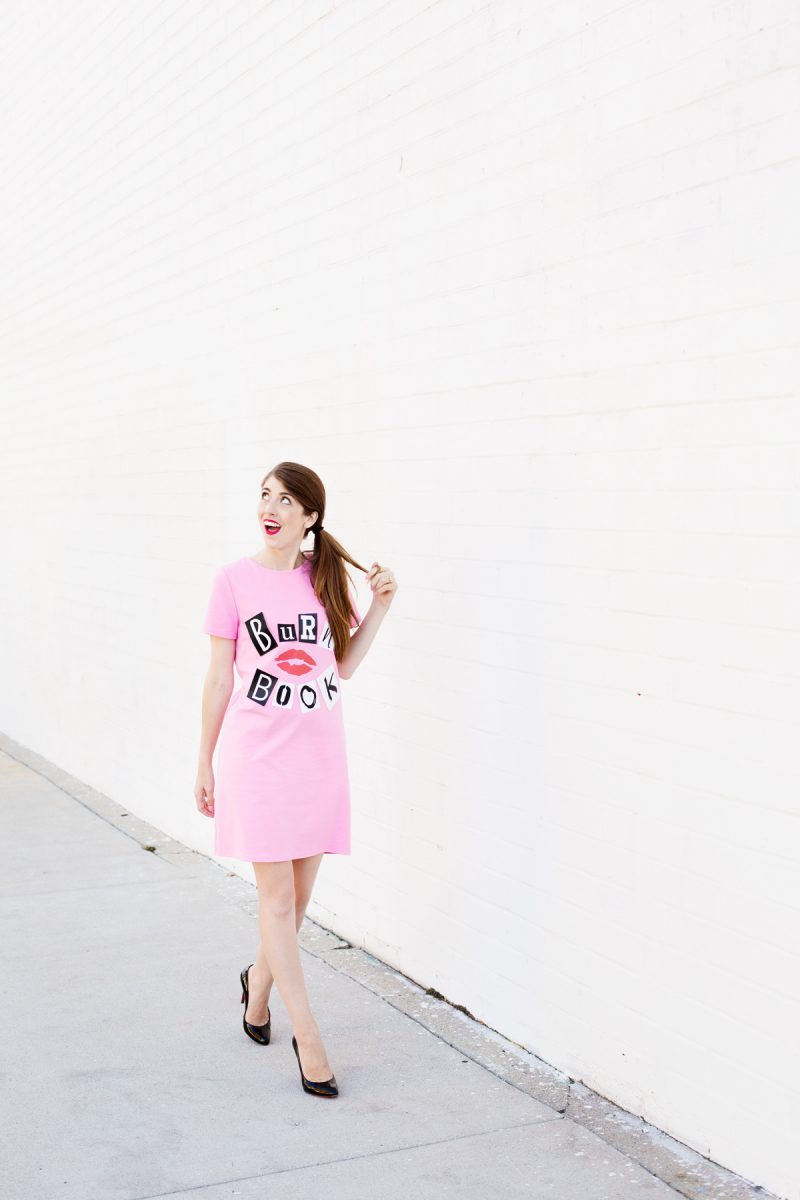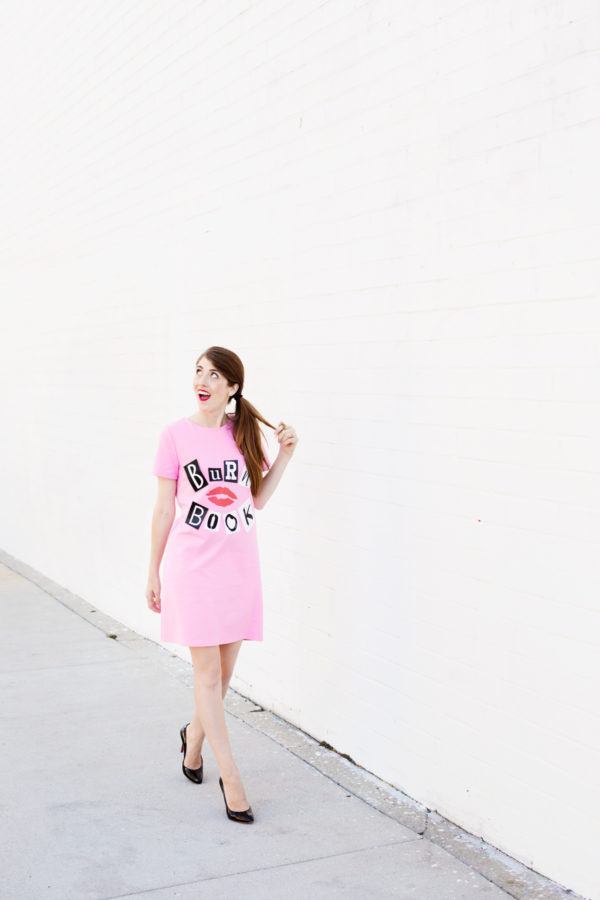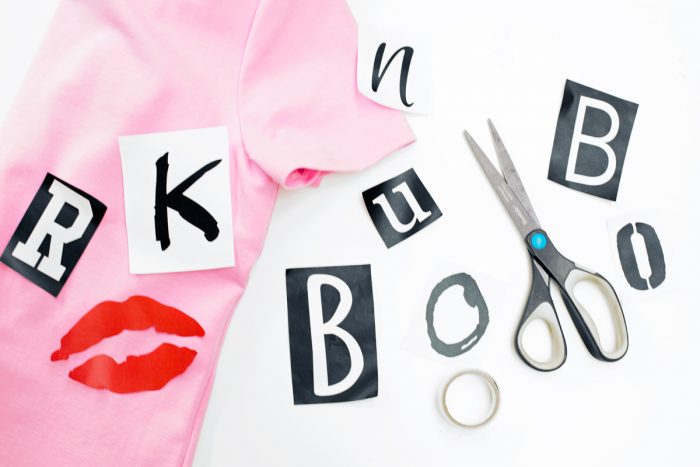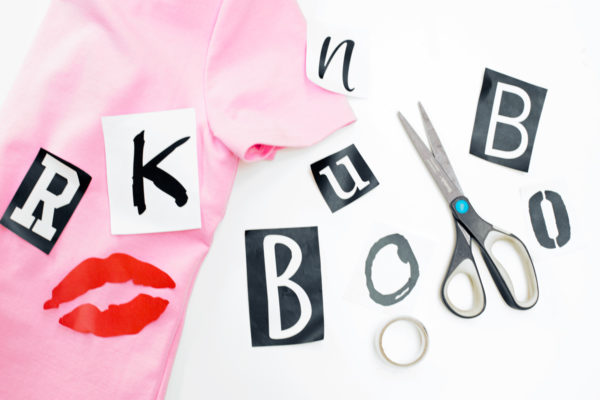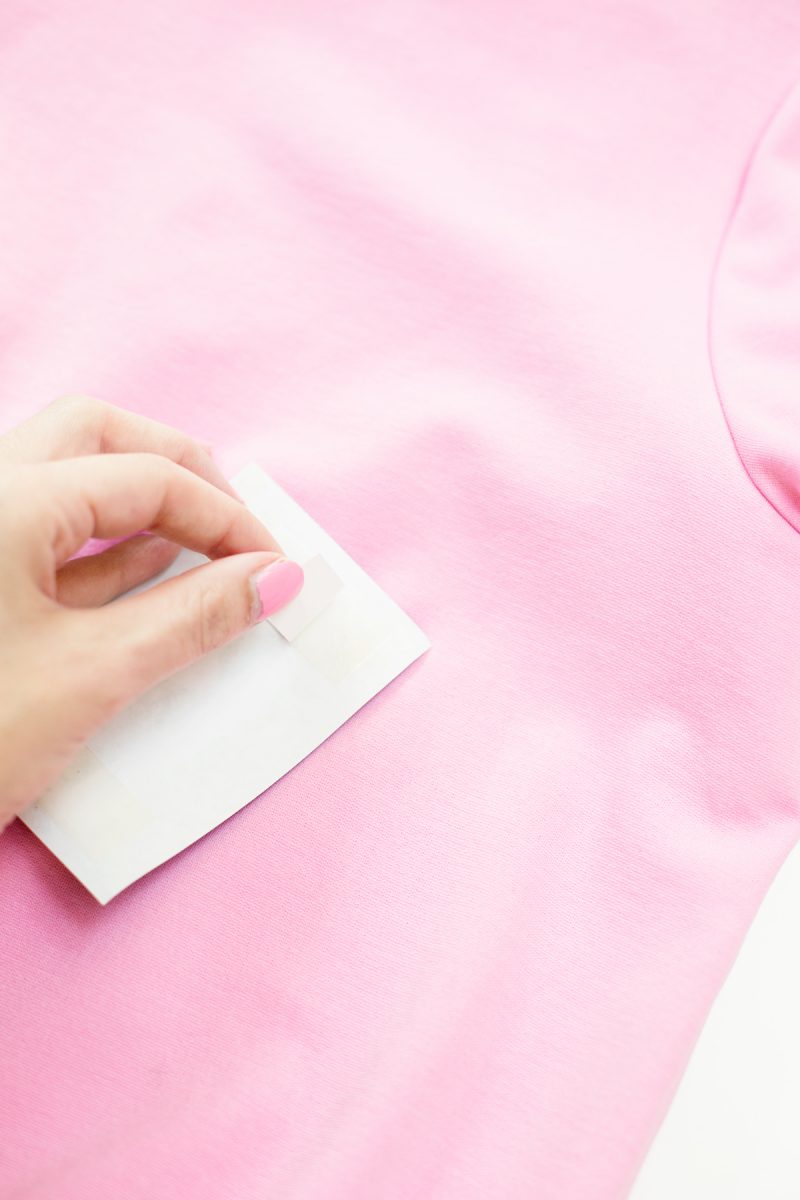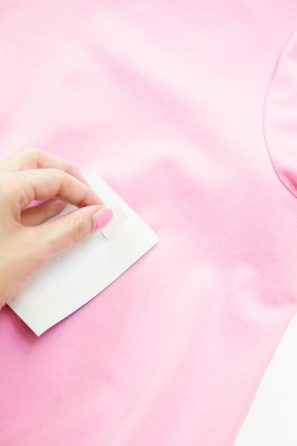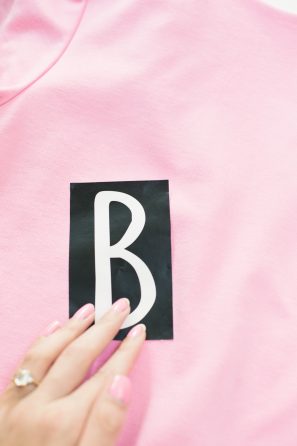 DIY Burn Book Costume
Total Time: 20-30 Minutes
Supplies
Pink Dress
Burn Book Printable Letters
Printer + Computer Paper
Scissors
Temporary Hem Tape
Directions
1. Print the letters on computer paper and cut out.
2. Cut lengths of hem tape and place them on the back of the letters and lips. You want the hem tape to get as close to the edges and corners as possible.
3. Peel off the backing of the tape and adhere to the dress where desired, pressing firmly to seal it on. That's IT!
4. After Halloween, peel off the hem tape and you're good to go!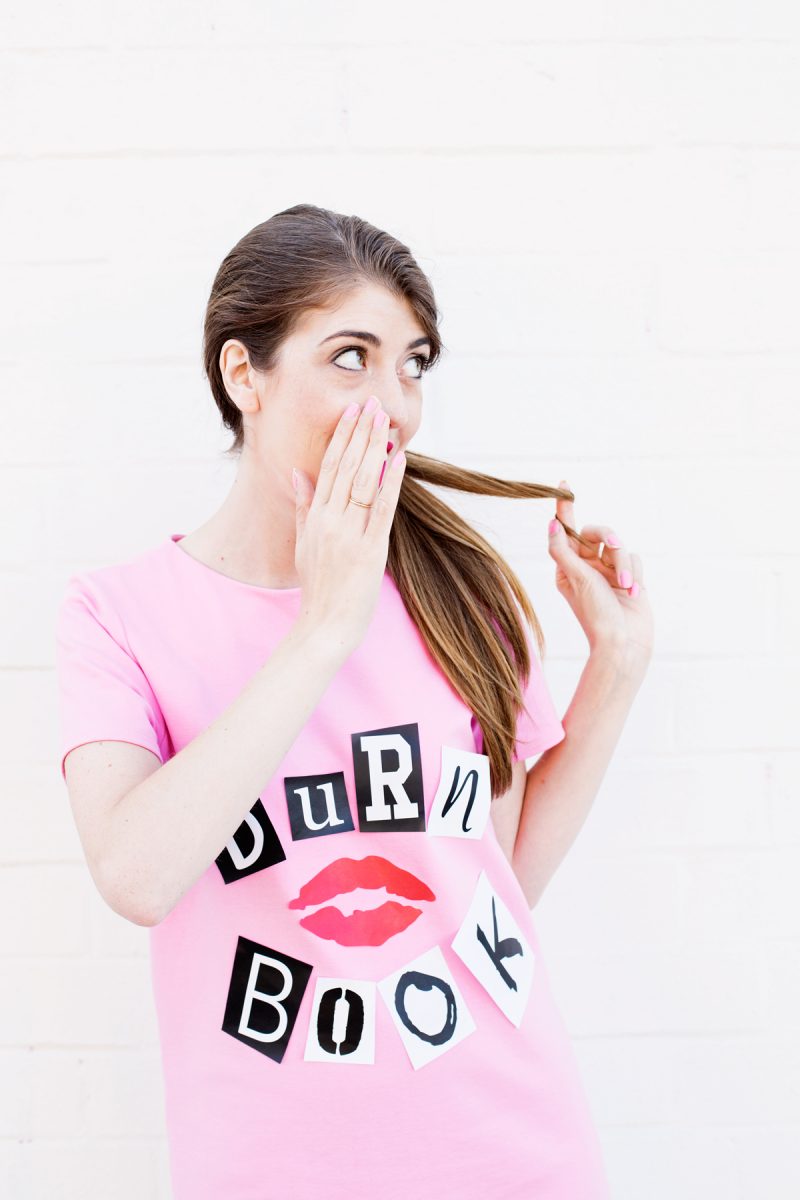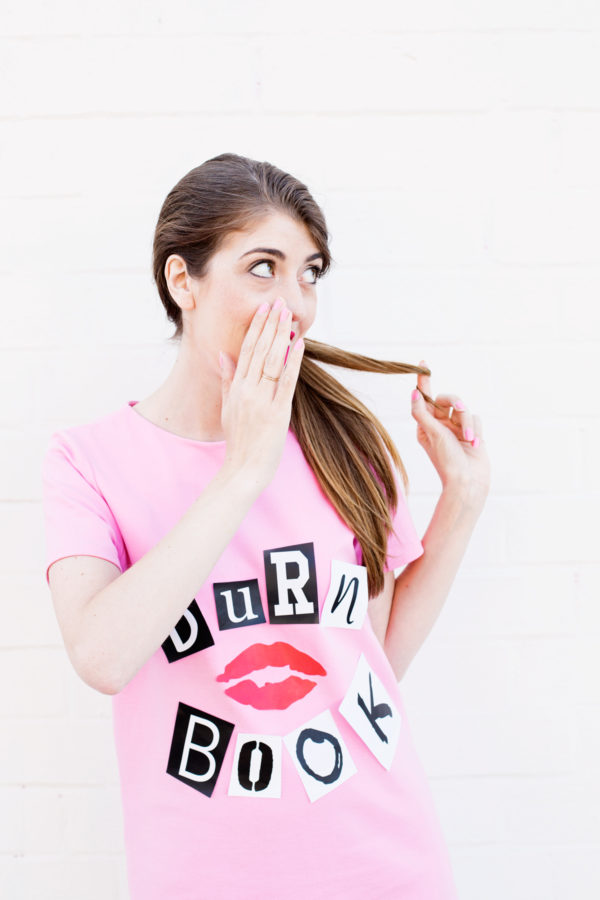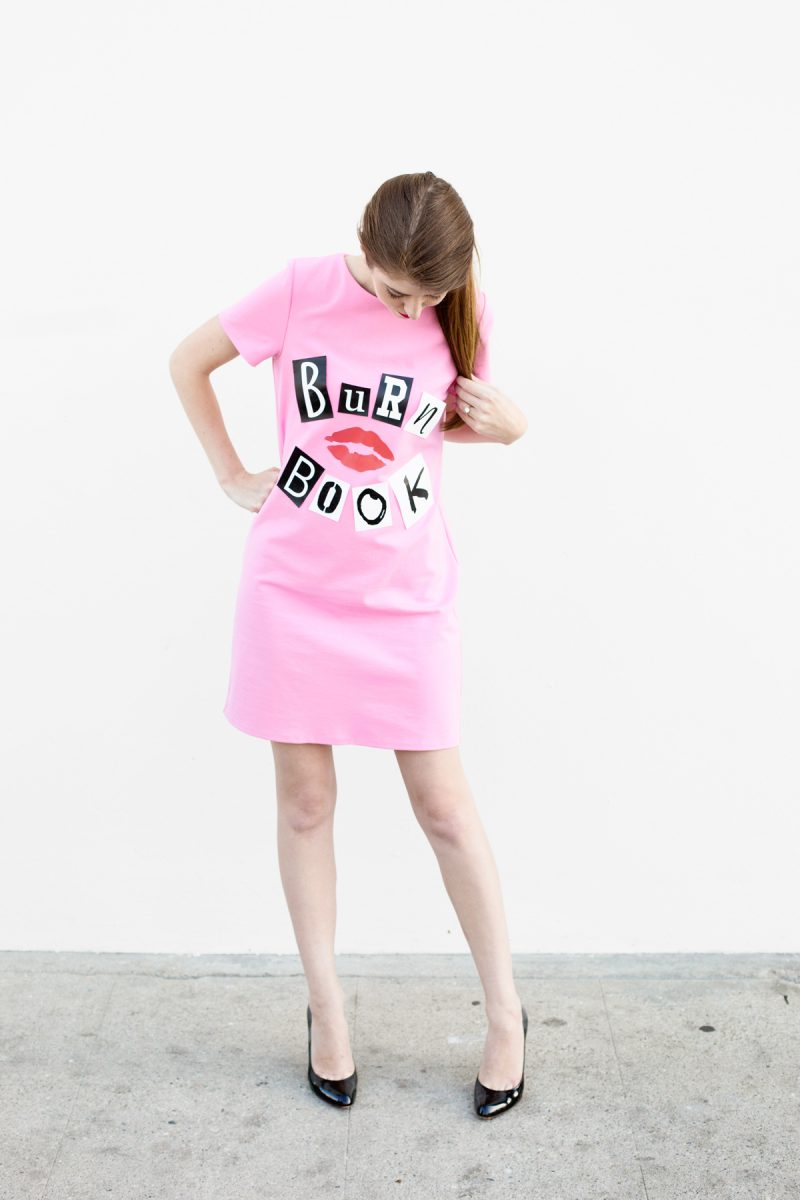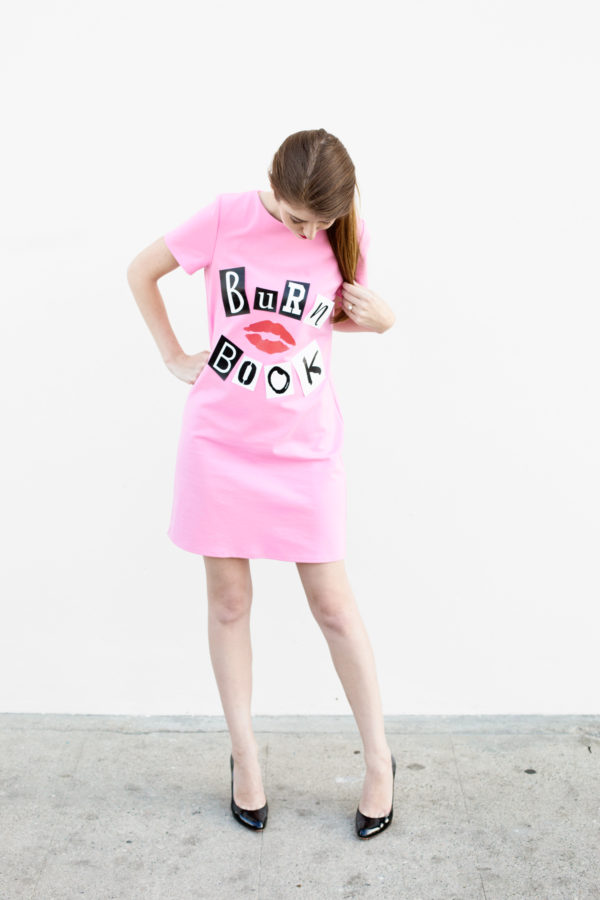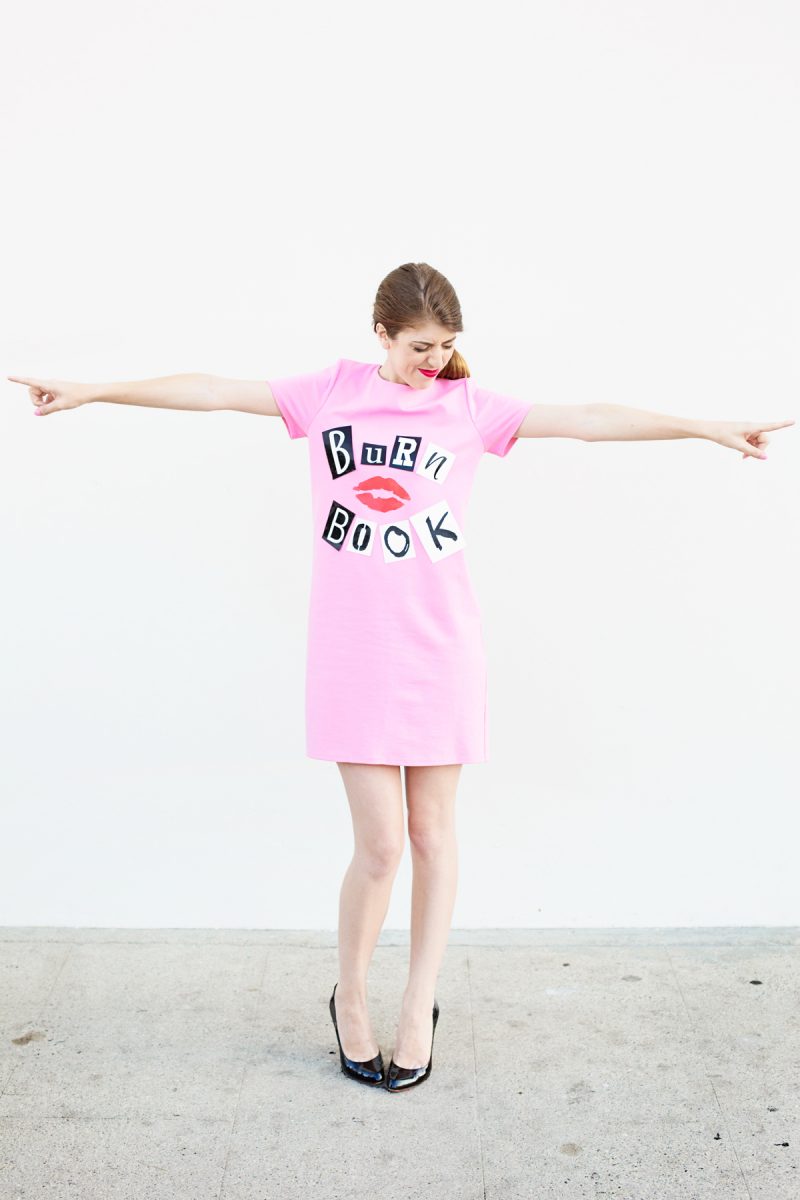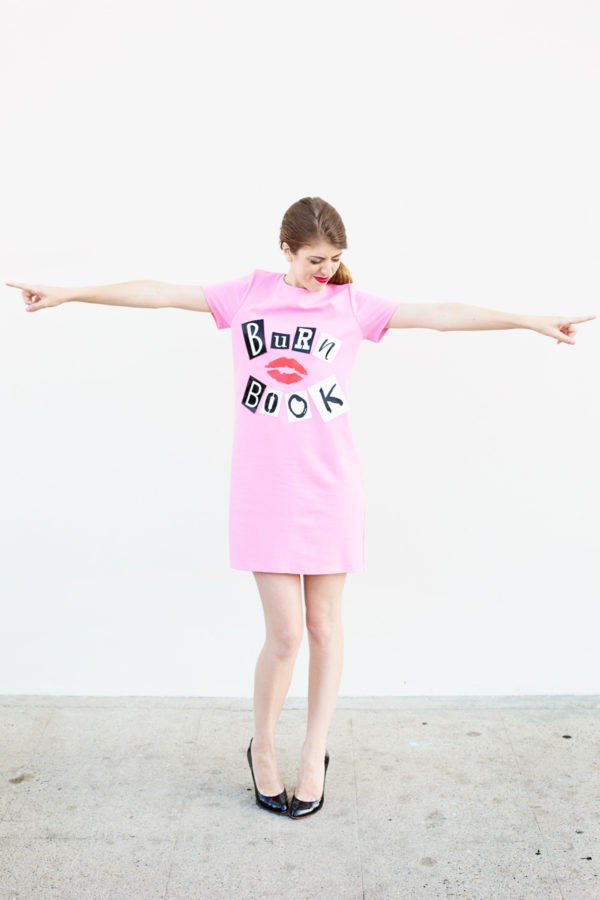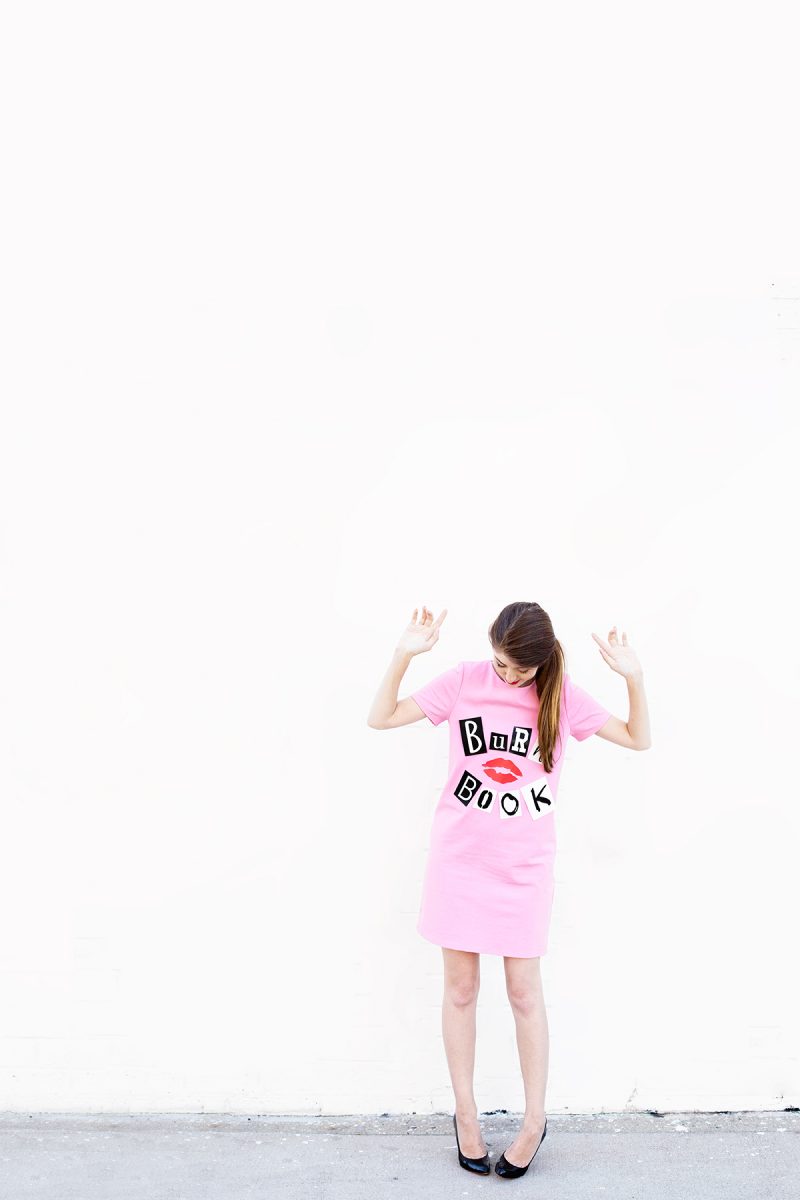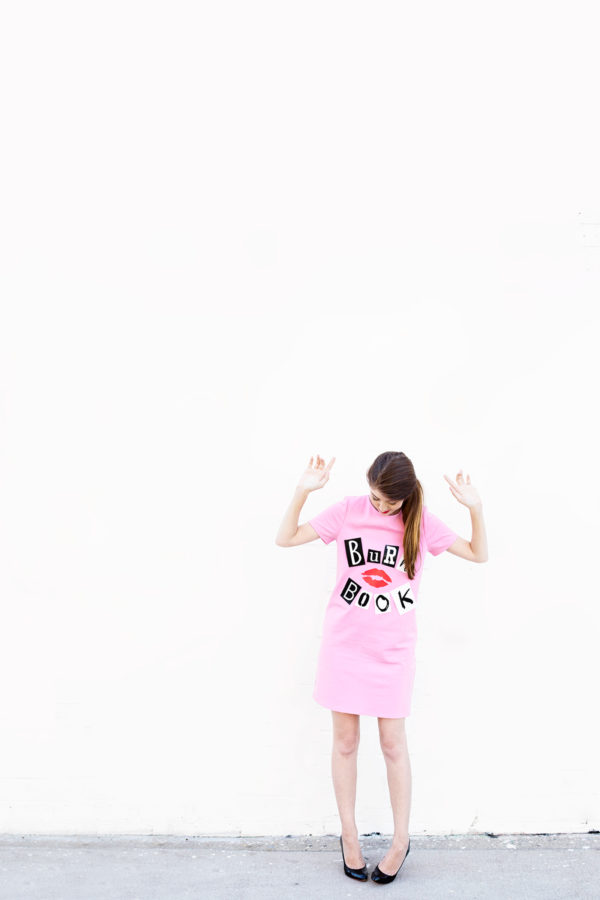 Photos by Jeff Mindell
That's, like, SO fetch. Isn't it though?
By the way, I did a full costume haul with my fave products + features from our shop over on YouTube! Go check it out!
p.s. I'm A Mouse, Duh. Costume
Remember, if you make a Studio DIY costume, be sure to share it on Instagram with #studiodiyincostume so we can feature it on the blog!!