As a kid, I had a babysitter who taught me origami. I absolutely loved it, but really haven't done anything with it since I was in elementary school! When I saw a video tutorial for origami bunnies, I decided that needed to change immediately. And I was SO happy to partner with Stephanie who is not only the owner of one of my favorite shops, Baba Souk, but an amazing graphic designer for some origami printable action! We decided we wanted a non-traditional, modern feel and Stephanie created eight (eight!) patterns for you to play around with! LOVE!! Download them below, then fold + fill with candy for the best little Easter treats!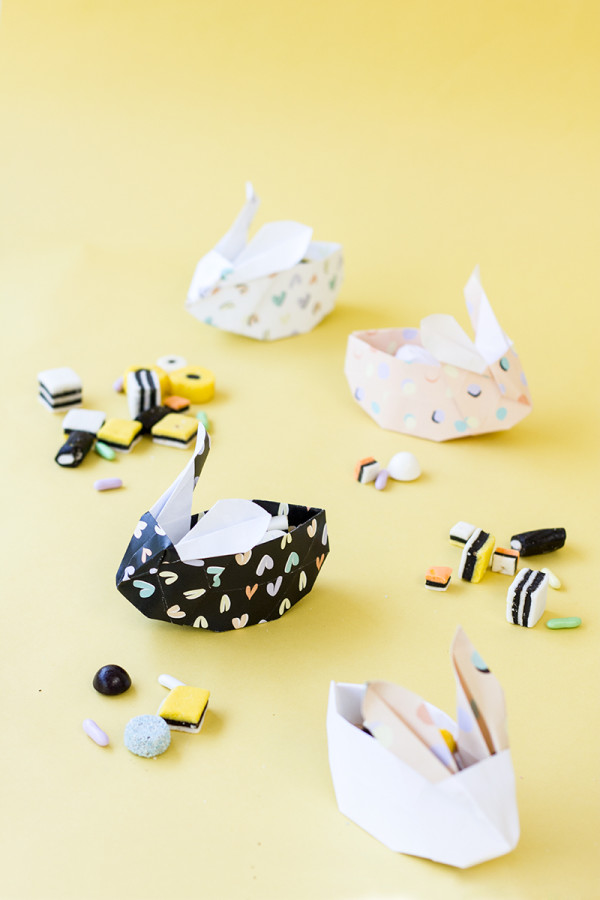 I know Easter is typically all about pastels, but I love Stephanie's idea of using a little black for contrast! What do you think!?
1. Download the patterns of your choice below. When printing, be sure to change your print settings to 100% scale and click "do not scale" as well (this will ensure they print to the 7×7 size you see used here!)
2. Cut out using the guidelines.
3. Follow the instructions in this video tutorial to fold your bunnies! (Origami is much easier to follow in video form!) You'll just have to decide whether you want the ears or the body to be patterned, the other will be white. I played around with both. SO FUN! (I recommend testing the technique on a scrap 7×7 piece of paper first. It took me one to really get the hang of it and then they were, well, multiplying like bunnies! HA!)
4. Fill with candy. I chose allsorts because they matched so perfectly! But I also found some white chocolate mini Cadbury eggs that looked pretty delightful nestled in there too.
Click the image below to download the free printable bunny ears pattern!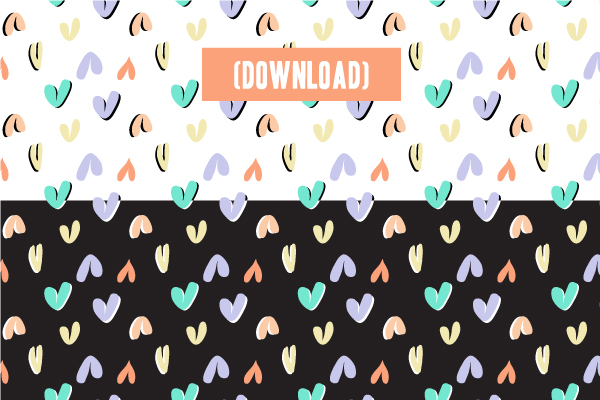 Click the image below to download the free printable dots pattern!
(You can also donwload a smaller dot pattern, by clicking here! I used both in these photos. Yay for options!)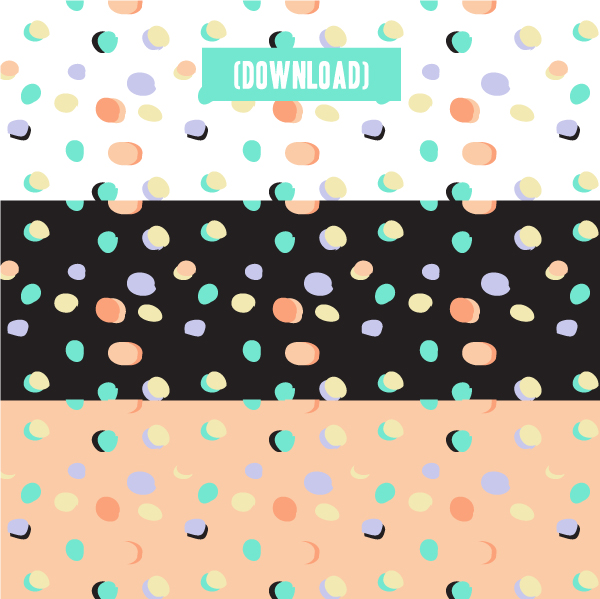 Aren't they ADORABLE!? I can't take it. I just can't.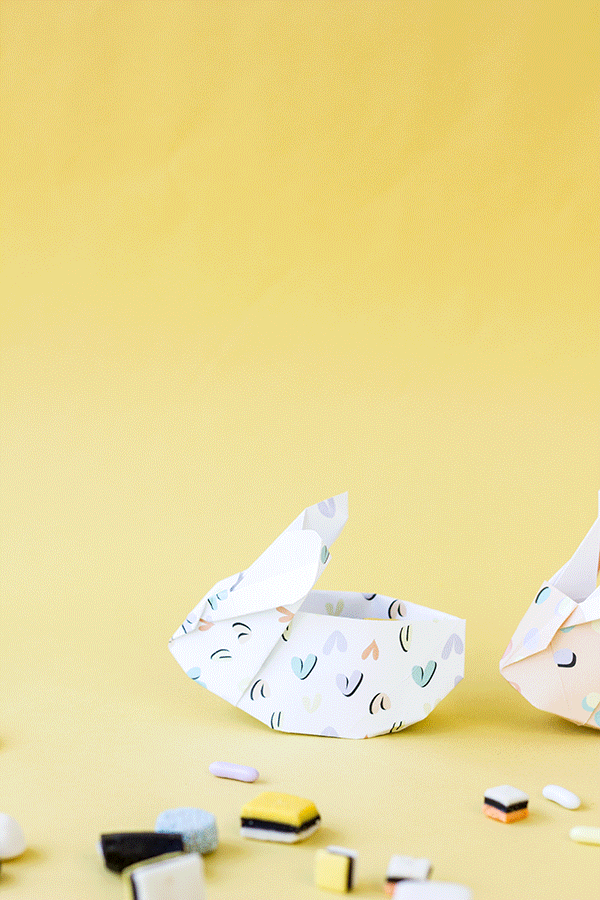 Free Printables by Stephanie of Baba Souk, All Above Photos by Studio DIY
And in honor of spring and this fun little collab, I had to show you guys a few of my fave spring-y items from Baba Souk's shop. A little something for everything this Easter… to wear, gift and most importantly brunch with!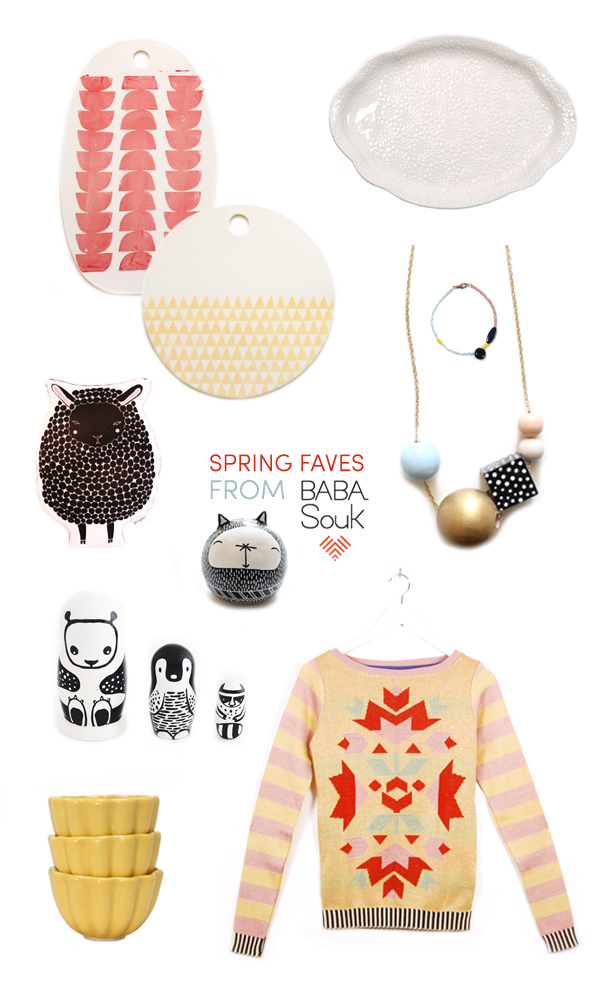 Graphic Cheese Plate (Red) / Graphic Cheese Plate (Yellow) / Dessert Plate
Necklace / Beaded Bracelet / Sweater
Scalloped Bowls / Nesting Animals / Amulet / Sheep Pillow
A huge, huge thank you to Stephanie for making these sweet little guys possible with her printables!! These will make the greatest place settings and favors for Easter brunch!!
*Baba Souk is one of Studio DIY's crafty sponsors. For more information on sponsorship opportunities, click here.