Don't worry, the irony of turning eggs into birds is not lost on me but COME ON. Flamingo eggs! Swan eggs! Oh, those fancy schmancy birds that I love so (even though I'm actually terrified of most birds. SHH!), they just had to be a part of my Easter festivities. In fact, they look quite schnazy with my pineapple eggs, too. You could make all sorts of egg animals with this easy technique (read: cutting paper), just a little research courtesy of Bing got me going… and even earned me some gift cards in return thanks to Bing Rewards (OH YEAH! Read more about that below!)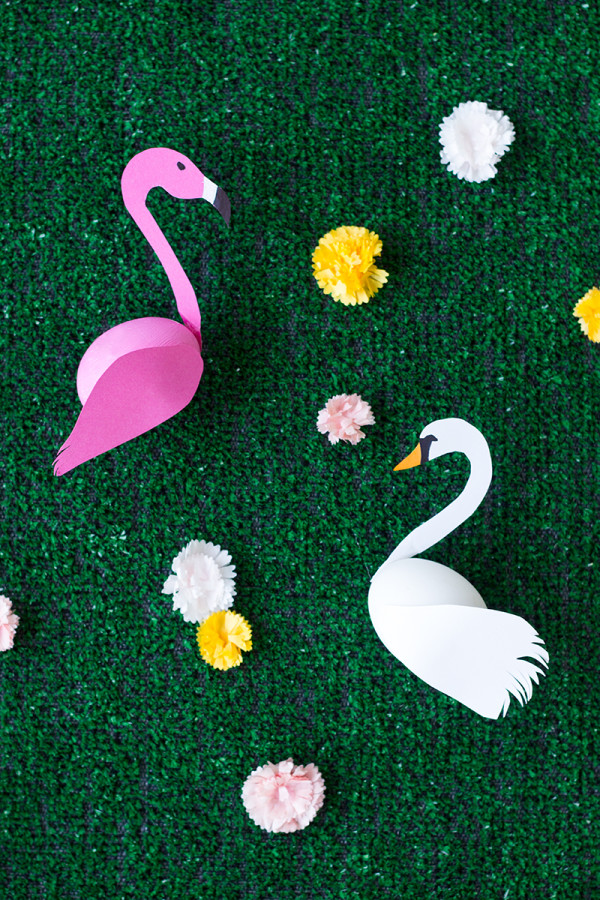 But first, a little history. After the epic swan float
at Meet/Make/Do, I told Brittni that swans probably needed to be my new thing. I also told Jeff this, to which he exclaimed, "No." But Brittni, she's got my back. She told me, you should make some swan eggs and I was all…. oh yes I should!!! What a great friend, that gal, looking out for my new swan obsession and all. Ok, now back to the tutorial and its direct defiance of my fiance's wishes…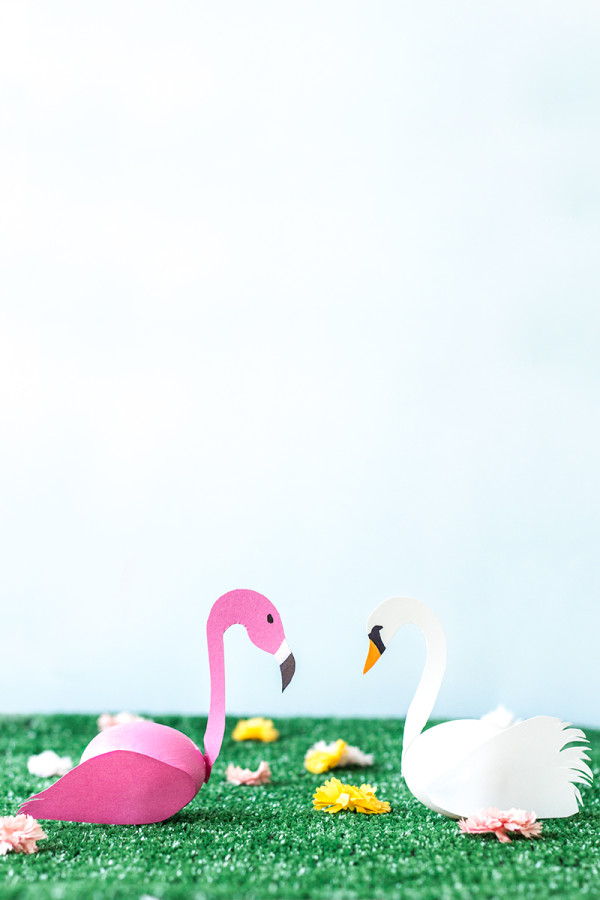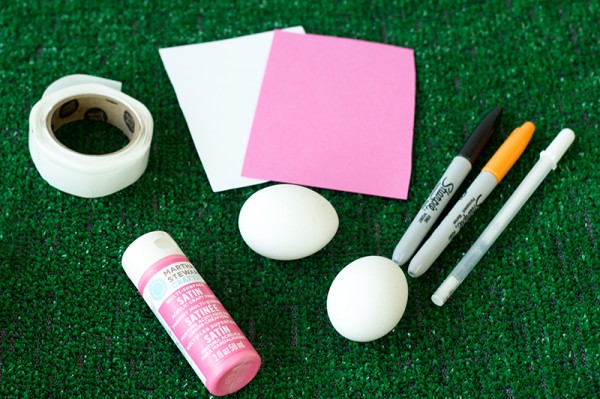 Hard Boiled or Hallowed-Out Eggs
Craft Paint (Flamingo)
Markers (Black for both, orange for the swan)
White Gel Pen (Flamingo)
White and/or Pink Cardstock
Scissors
Glue Dots
First, do a little bird research! You want these eggs to be accurate, of course. I used Bing Image search for this and you wanna know why!? Because you can get free stuff in return. YEP! My mind kind of exploded when I found out about Bing Rewards , which essentially gives you points just for doing your normal Internet searches. And those points? You can exchange them for gift cards… like Amazon gift cards for example! Ummm.. I can research projects and earn money to buy the supplies for those projects? Oh yeah. This rocks. And I can do it right from my phone, and redeem my points at any time! So I got my swan and flamingo search on and got to work!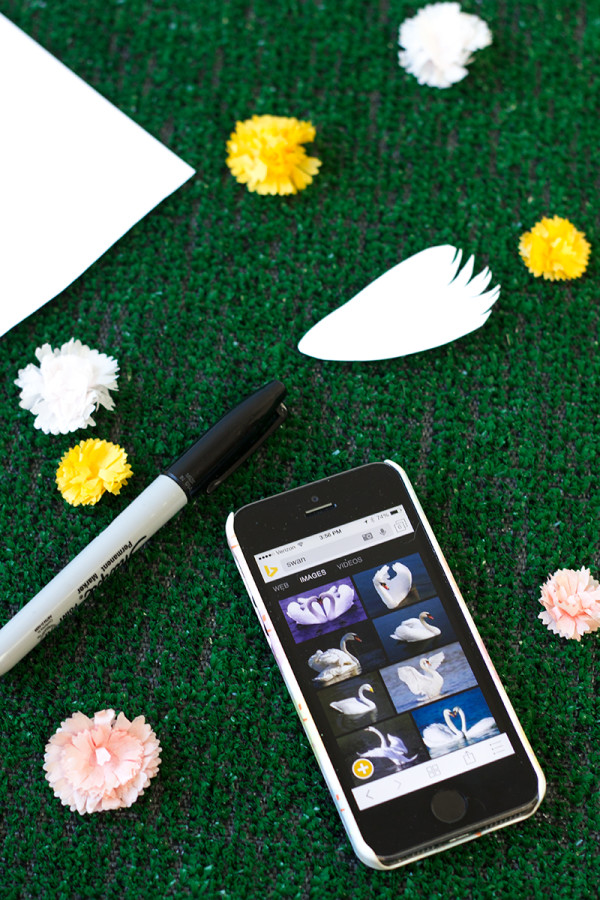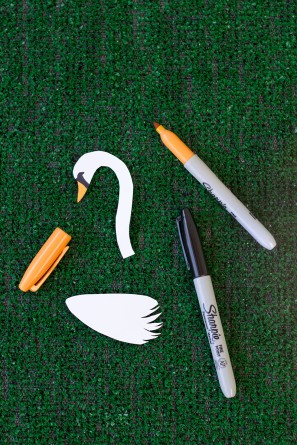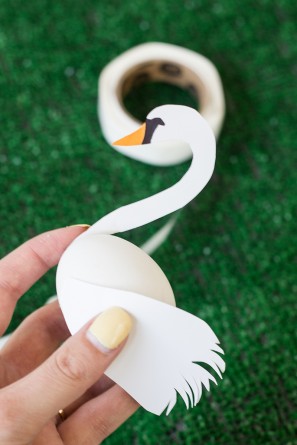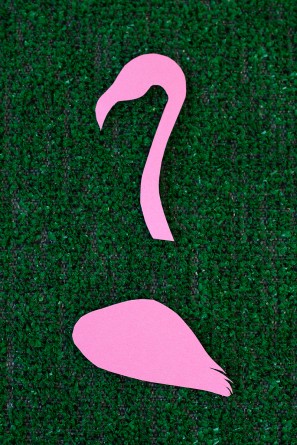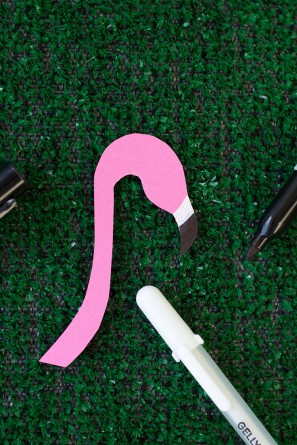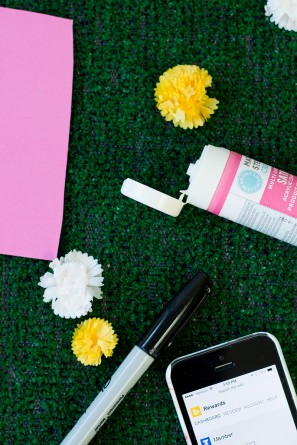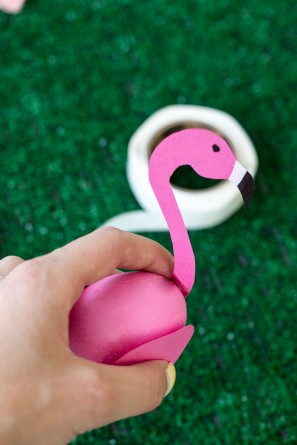 1. For the swan: Cut out your swan's neck/head and wing. I actually just free handed these, but you could totally trace right off an image on your phone or computer, or even trace right from my photos here for a good start! Then take your black and orange markers and color in the beak like you see above. For the wing, just cut little curved slits out of the wider side to form feathers. EASY!
2. To attach to the egg, I just used some glue dots. For the neck, you'll need to bend the bottom on a sharp diagonal to attach to the egg and have the neck stand up right. Put the glue dot on the tab you bent over to attach to the egg.
3. For the flamingo: First, paint your egg with your pink paint so it can dry while you're cutting. Cut out the neck and wing shape out of pink cardstock, a little different from the swan as you can see. (That's where you pictures are really helpful!)
4. This time, color in the beak with black marker and a white gel pen.
5. Use glue dots to attach in the same way you did with the swan. Remember to bend the neck on a sharp diagonal to get it stand upright.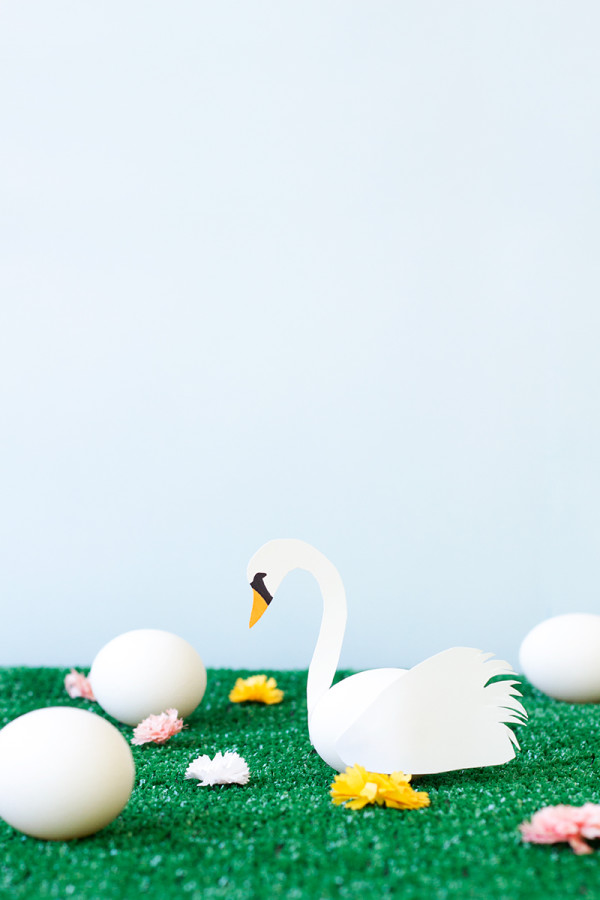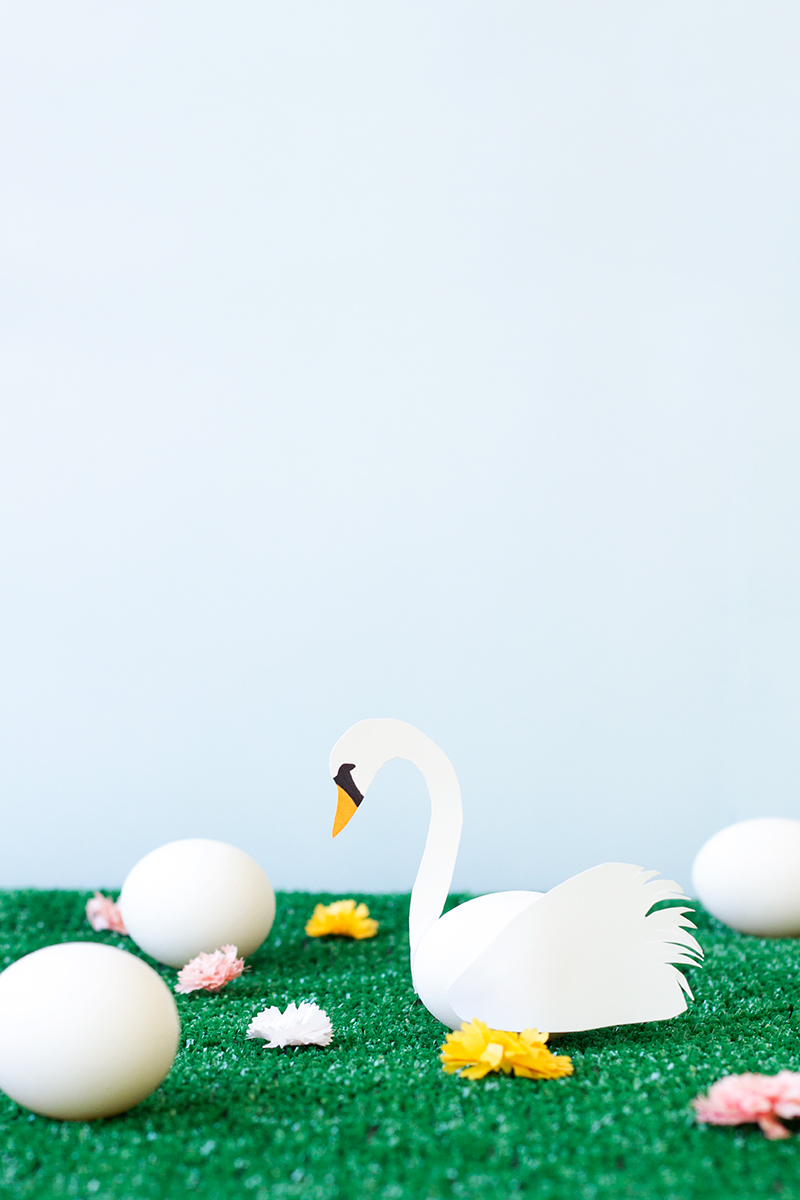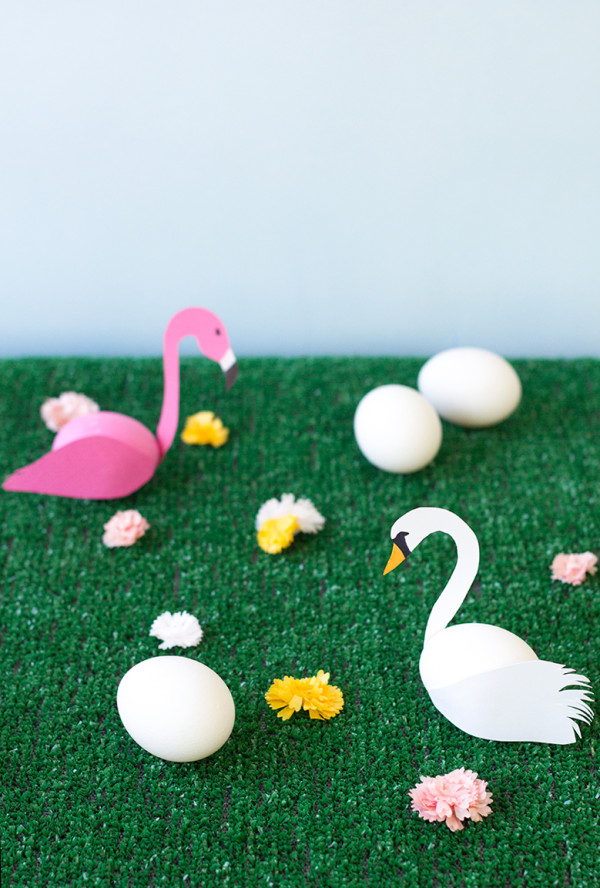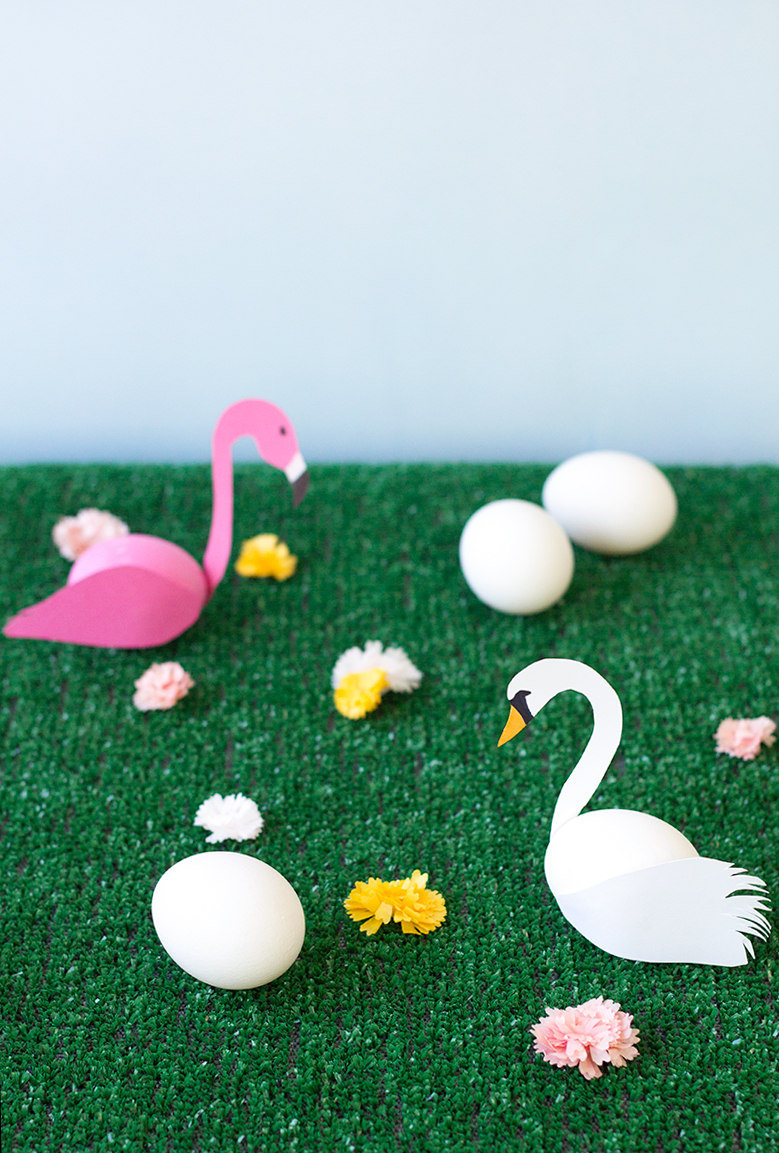 All Photos by Studio DIY
And there you have it, folks. What do we think about swans being a new thing on Studio DIY? We down with that? Or should I just stick to donuts…? How about swan donuts? Now that would require a little more research…
This post was created in partnership with Bing Rewards. All content and opinions are that of my own! Thank you for supporting the sponsors that keep the Studio DIY party going! Read more about my editorial policies here.