The day has come! Remember last week when I told you I was participating in an awesome crafty challenge called Trade & Made!? Well we all got our craft on with the supplies in our boxes and today's the day we get to share! When I saw a cone in the box it was pretty much a done deal that I was making a party hat. Duh. And since I'm known for my small (read: huge!) obsession with bows… why not combine the two into one glorious paper bow party hat!? In my most favorite color yellow, too. Of course. My niece Quinn was over helping plan for an exciting project were working on together next month and, well, the hat just looked so darn cute on her that I had to let her borrow it! And those fancy sunglasses too.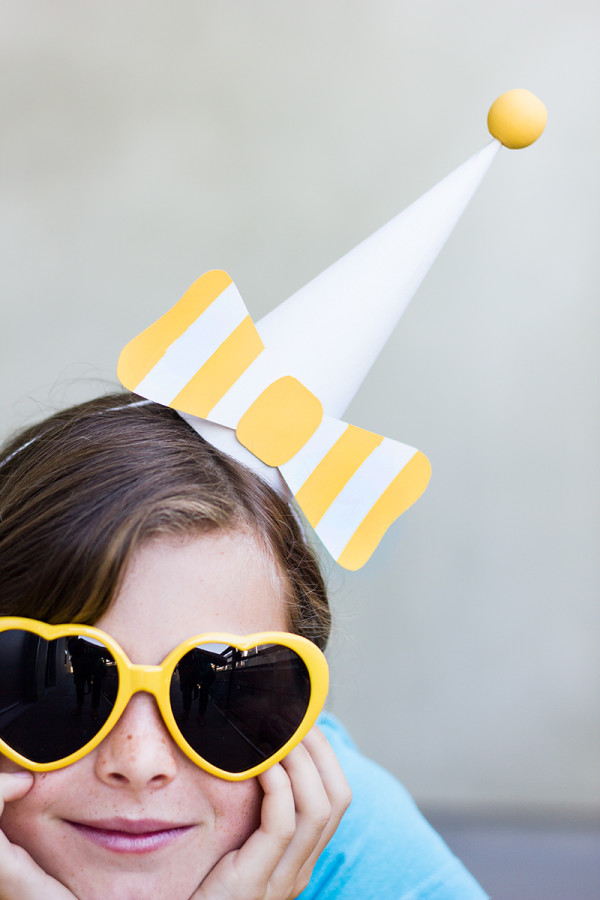 What a star! Now, let's make this thing!
Paper Mache Cone
Craft Paint
Paintbrushes
Wooden Bead
Cardstock (I used the Clear & Simple Tags in our box!)
String (I pulled the drawstrings out of For the Maker's muslin bags!)
Hot Glue
Painter's Tape
First paint your cone your color of choice. I painted two coats of white on mine. While that's drying, if you want to make your own striped cardstock, you'll need to tape off stripes on a small square of cardstock with painter's tape. Go ahead and paint your first color, then let that dry.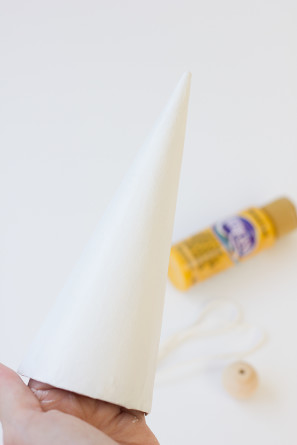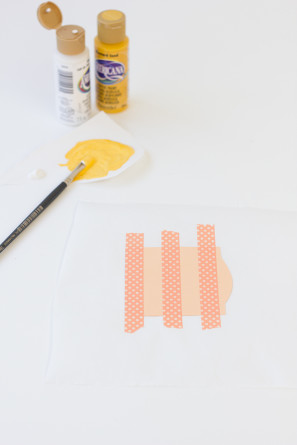 Carefully remove your painter's tape and place it on top of the stripes you already painted. Now paint your second color. You'll also need to paint a piece of paper for the center of the bow (I made mine a solid color.) and the wooden bead for the top of the hat.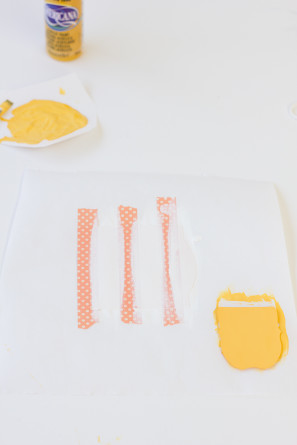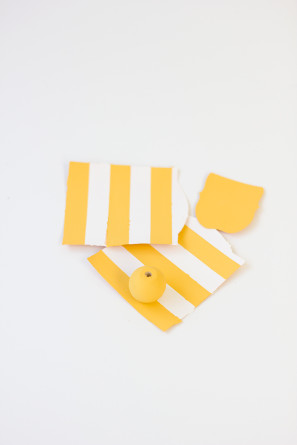 Once everything is dry, cut out a two half-bow shapes from your painted card stock as well as a rounded-edge square for the center. Tape or glue your bow pieces together and then hot glue it to your hat.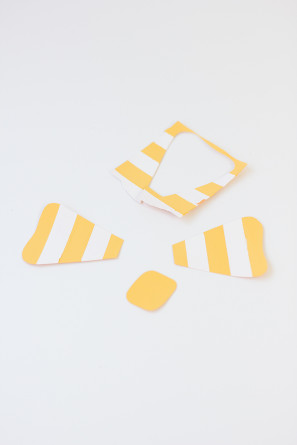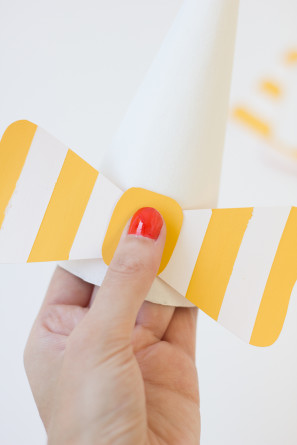 Place a dot of hot glue on the tip of your cone and slip the wood bead overtop, holding until it's set. Finally, add string or ribbon to each side by taping it inside of the hat or poking two holes through the cone and knotting the string in place.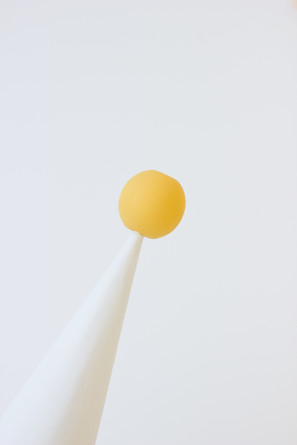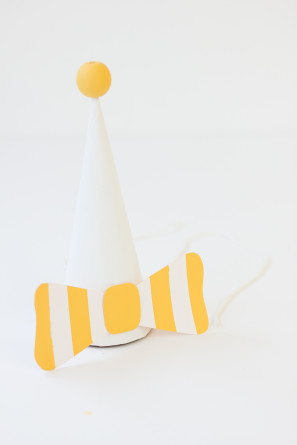 Don your party hat and boogie down! Doesn't this hat look almost cartoon-y? Like it's animated or something!? I love how the painted paper bow turned out, it was a fun challenge figuring out how to adapt the paper I was given into exactly what I needed!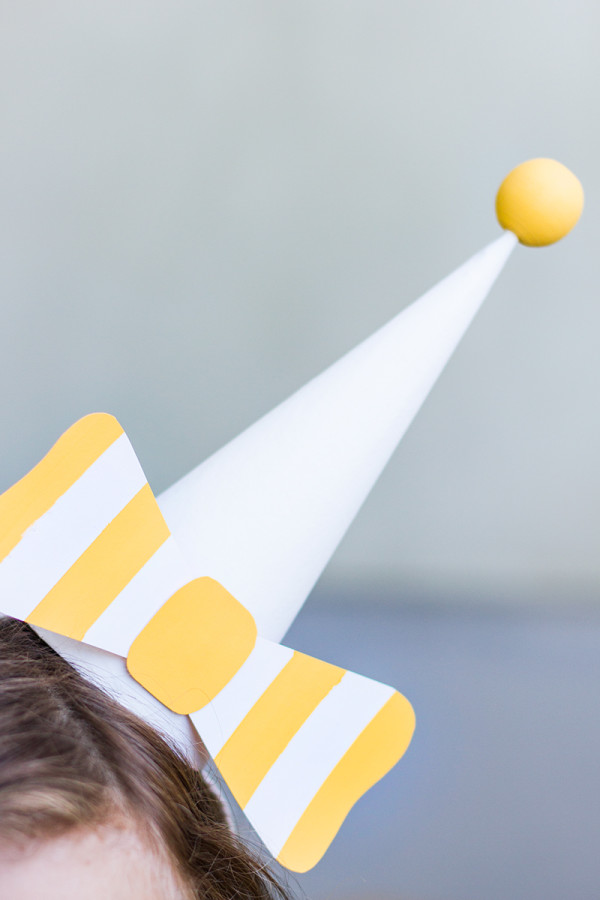 Now it's time for me to steal that party hat (and those glasses of mine!) back…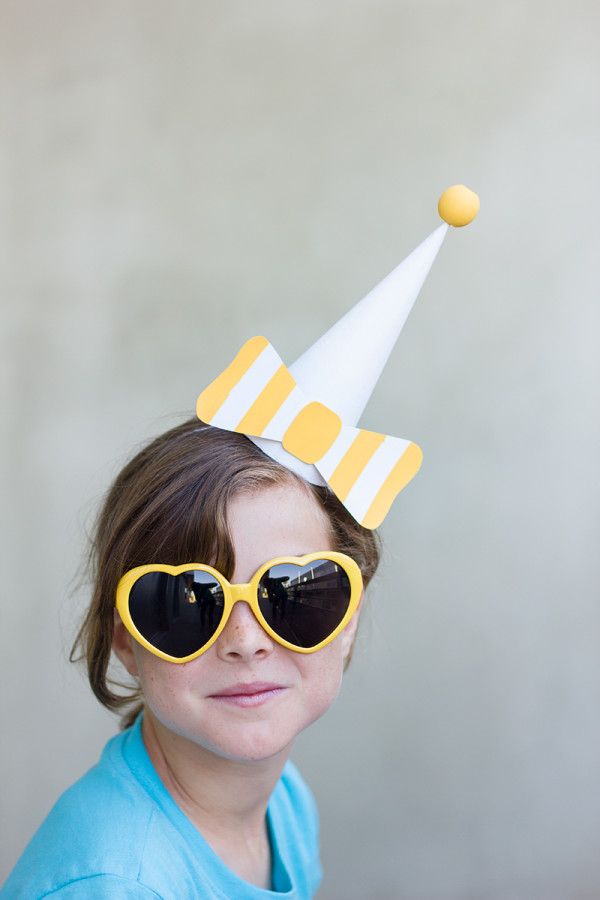 All Photos by Studio DIY
A very special thank you to all of the sponsors who made Trade & Made possible: Michaels, Specialty Bottle, For the Makers, Clear & Simple Stamps and DecoArt for helping us get creative. And a huge shout out and thank you to Erin and Laura for organizing the challenge and to Gloria of Little White Whale Studio for putting together the schnazy website. Head on over there to check out everyone else's fun projects with our mystery supplies!
For more DIY party hats head here, and for more DIYs all around, head on over here!