Did you guys know I used to have a jewelry business? Yep, back in high school, I made my money making and selling jewelry at craft shows and home parties! So when I got May's 12 Months of Martha box, they had me flashing back to my jewelry-making days with their new line of jewelry supplies. If you went to Alt this year, you may have seen my party hat ring I made. While I haven't yet perfected the ring to tutorial-worthiness, I decided it was about time I combined by love for jewelry making and party hats on this here blog! And so, I give you party hat necklaces, and earrings too! Don them for your birthday, or just for your trip to the grocery store! You deserve a little bit of festive-ness 'round your neck!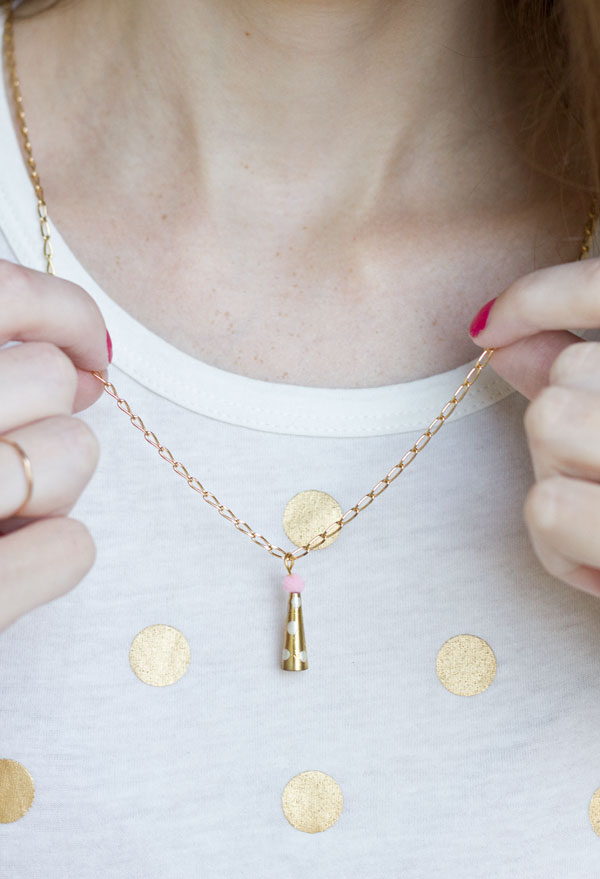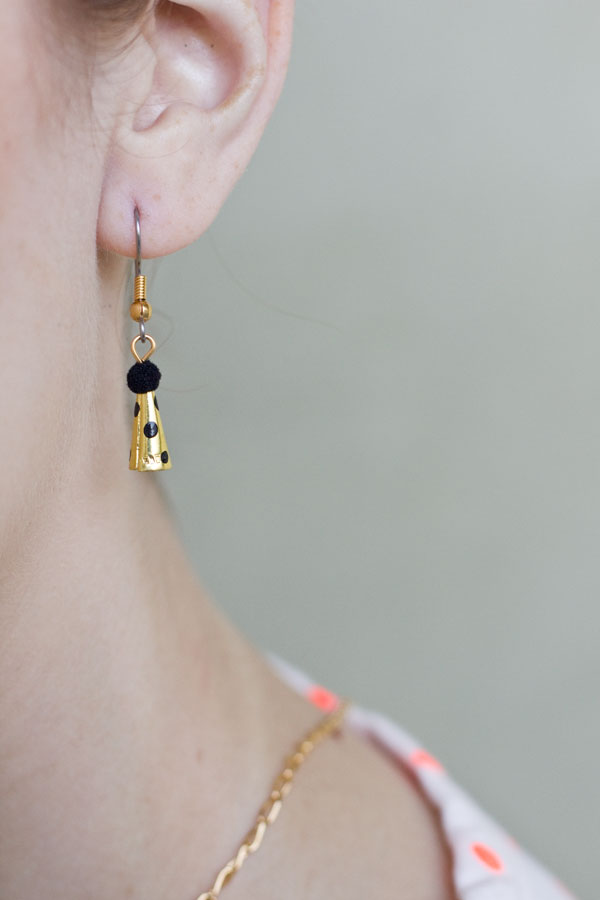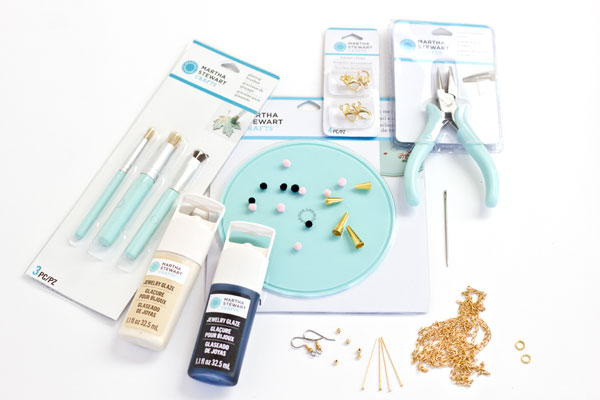 Cone Beads (I bought mine, in a few different sizes, at Bead Source, a local store with a few locations in SoCal! Check your local jewelry/craft supply or online.)
Headpins
Small Beads (Optional, if your headpins are too small and slip through the hole in the cone.)
Martha Stewart Jewelry Glaze (You can get this at your local Michaels!)
Itty Bitty Pom Poms
Round Pliers (I have a few pairs, but the ones Martha sent are seriously amazing.)
Wire Cutters
Chain, Lobster Claw and Jump Rings (For Necklaces)
Earwires (For Earrings)
If your the head of your headpin is small enough to slip through the top of your cone bead, you'll need to secure it with a small bead like I did. Slip that bead on first, then slip the cone bead overtop.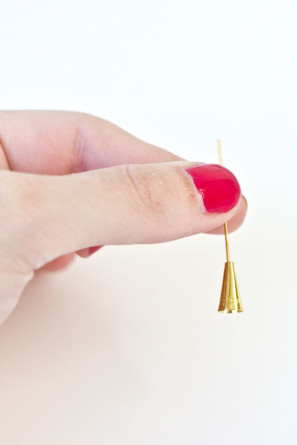 Hold onto your headpin and use the tip of your jewelry glaze bottle to polka dot (or otherwise decorate) your cone bead. Let dry completely.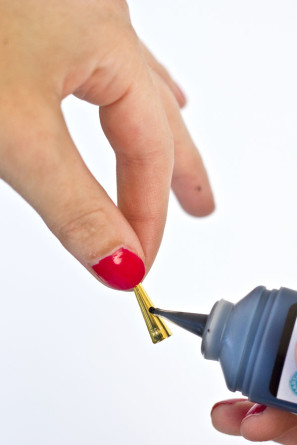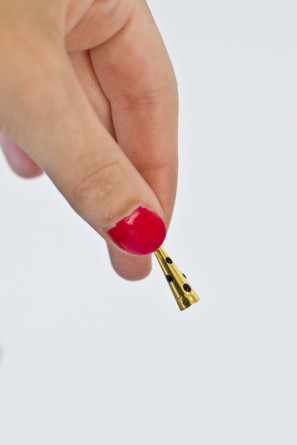 Very carefully use your needle to poke a little hole through the center of your pom pom. Slip your headpin through the hole immediately after you pull the needle out.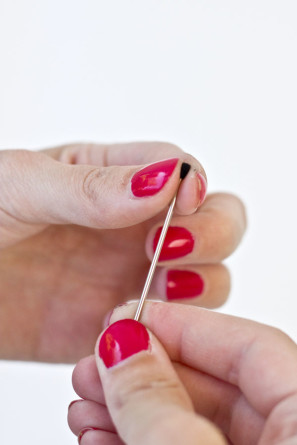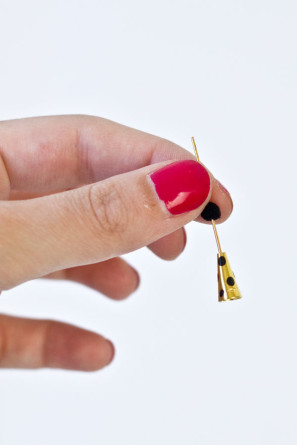 Trim your headpin using your wire cutters so you have about 1/2″ extending above the pom pom. Using your round pliers, curl the wire into a loop. The tip of the headpin should hit just above the pom pom. Then use your nail pressed against the straight part of the headpin at the base of the loop to bend the circle backwards slightly.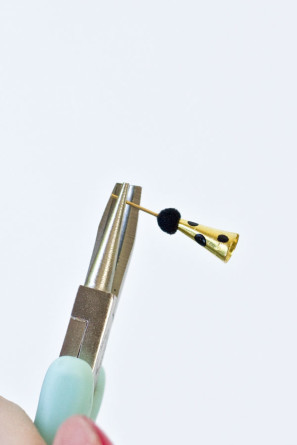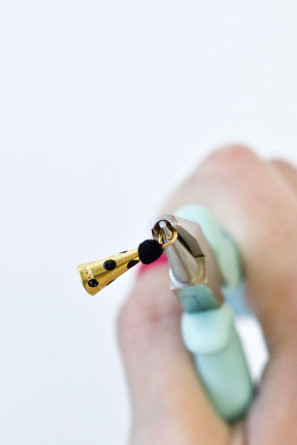 If you're making earrings, slip the earwire through the loop in your headpin and use your pliers to carefully close up the loop.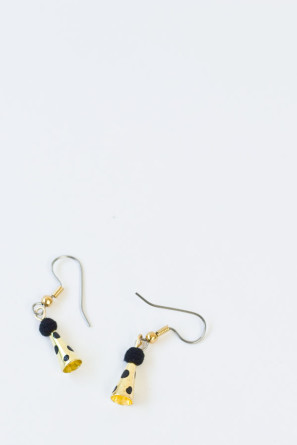 If you're making a necklace, cut your chain to your desired length. Using a jump ring, attach your lobster claw to one end of the chain by opening it slightly with your pliers, slipping the chain through, and closing again. Attach another jump ring to the other side of your chain so your claw has something to attach to.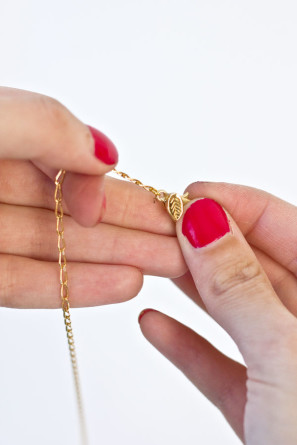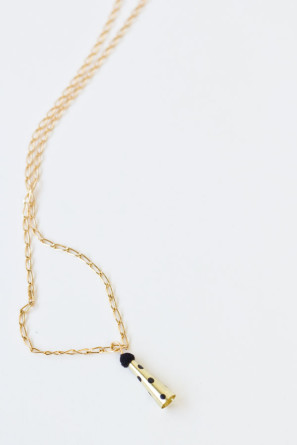 That's a wrap, folks! Itty bitty party hats that will last a lot longer than the paper variety!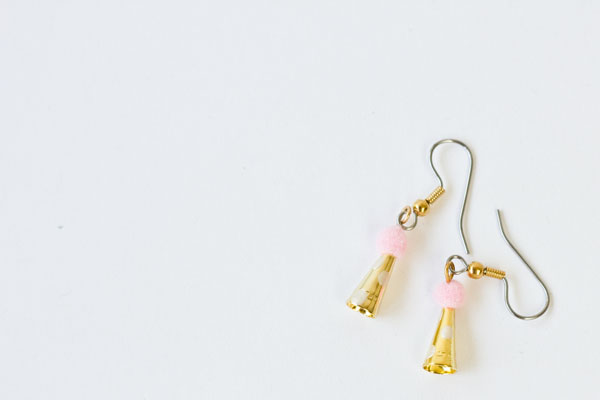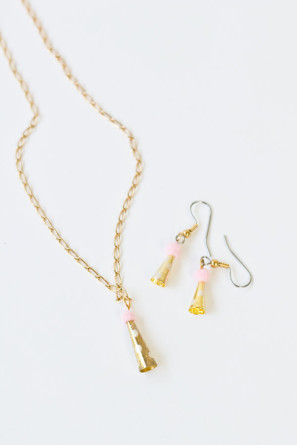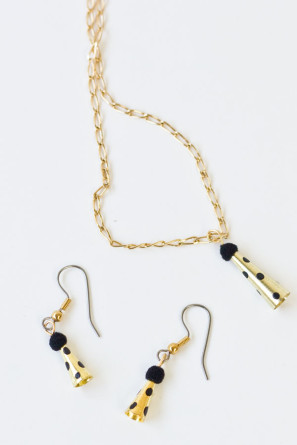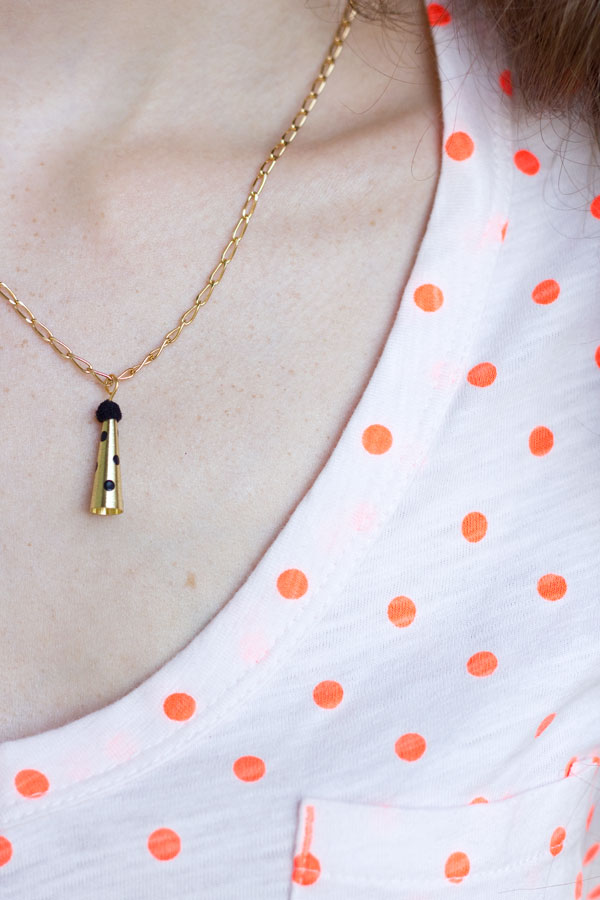 All Photos by Studio DIY
Wouldn't these make fun gifts for the birthday guest of honor!? Or, in my case, a fun gift for just any day of the week. It's always a party up in here!
For more party hat awesomeness, head here. And for more DIYs all around, head this way!
This post is a part of the 12 Months of Martha program, all content and opinions are that of my own.