Today's DIY project is sponsored by Airheads.
Happy June! JUNE!! To kick off my favorite month of the year, I have a fun little two part project! I've teamed up with Airheads (You know I love crafting with their candy!) this month to share some edible DIYs for two very important holidays. First up, Father's Day! I have an obsession with pennant flags and wanted to create a cookie version because, well, everything is better in cookie form, right!? These would be perfect for dads, with fun messages written on or even the name of their favorite sports team. This DIY is easy peasy and delicious thanks to those trusty Airheads… check it out!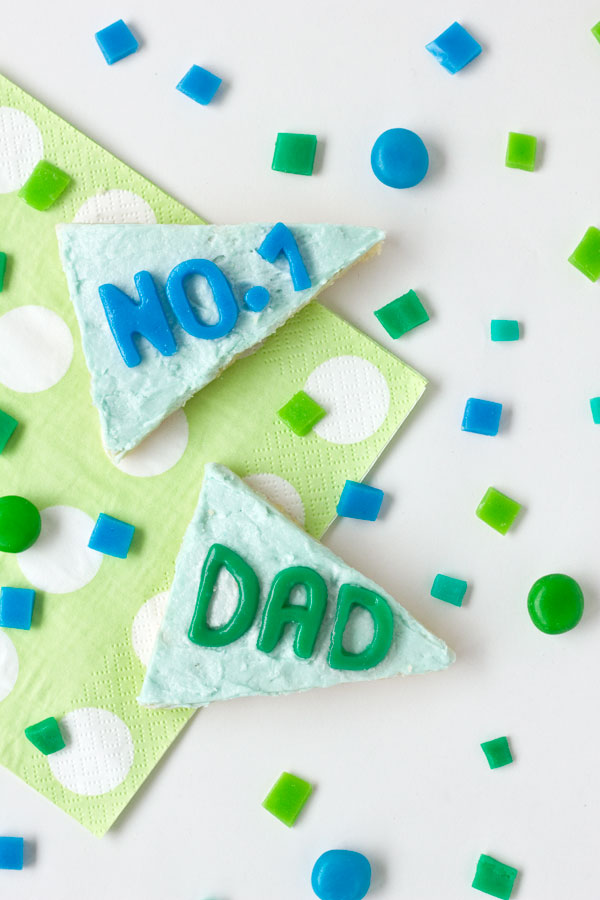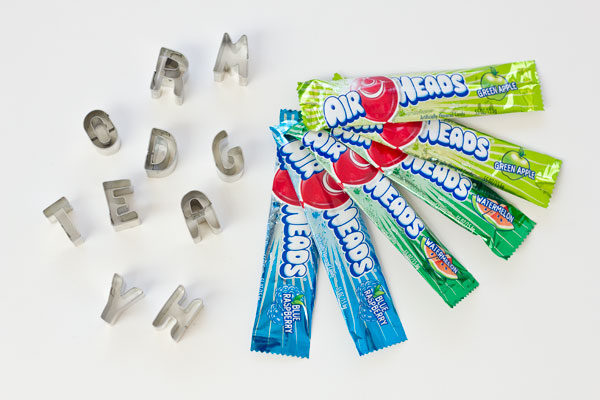 Airheads
Small Letter Cookie Cutters

A Batch of Your Favorite Sugar Cookies or Sugar Cookie Bars (Frosted and cut into triangles, see below!)
Prepare your cookies. I made up a batch of soft sugar cookies in a jelly roll pan. Then I frosted the entire thing before cutting. After frosting, pop the sheet in the freezer for 10-15 minutes so it is easier to cut through the frosting. Use a knife, or a cookie cutter, to cut your cookies into triangle shapes (Mine are each 3.5″ across) to form flags. For reference, I got about two dozen cookies out of my pan.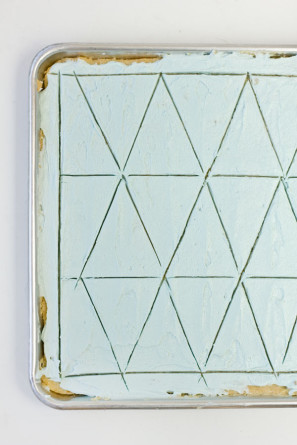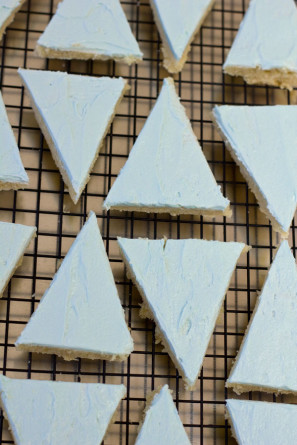 To make the Airhead letters, heat your Airhead in the microwave on a piece of parchment paper for 6-8 seconds to soften it a bit. Then use your cookie cutters to cut out your desired letters. If your letters cut stuck in the cookie cutters, you can use a small paring knife to help push them out.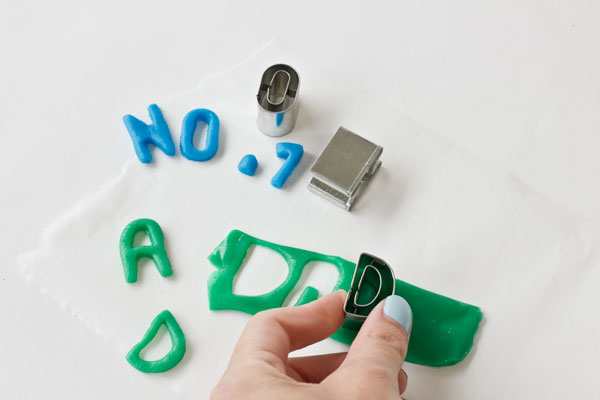 Arrange your letters (or even other shapes!) on your cookies to form words and phrases. With my cookie cutters, I found that I could fit 3-4 letters per cookie. You could also add polka dots, stripes or other embellishments to your flags, or if you're really crafty, make the logo of dad's favorite sports team or alma mater.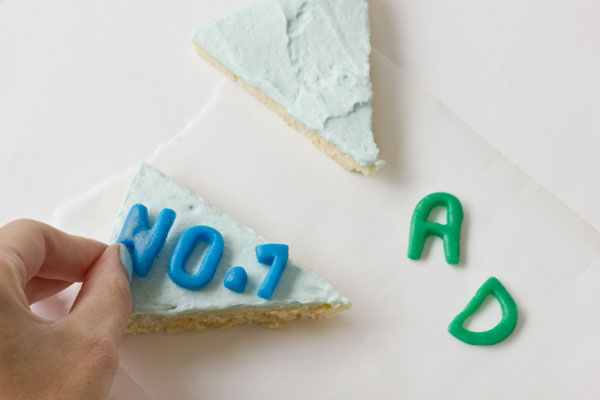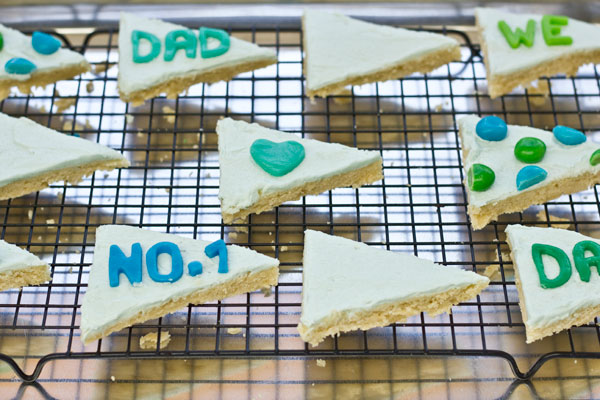 psst.. The "confetti" below is also made with Airheads! I used kitchen scissors to cut airheads into little squares. Easy, peasy! And those polka dots on the flags above? Those are made with the new Airheads Bites. Guys, they're so yummy!
All Photos by Studio DIY
If any of you are in graduation mode, these would also be great for a graduation party in the school's colors too, right!? Dads and grads, their awesome.
If you're looking for other fun things to do with Airheads, check out the gift cakes I made, and the lollipops, too! And for more DIY projects all around, head on over here.
This DIY project is sponsored by Airheads. All content and opinions are that of my own! Thank you for supporting the sponsors that keep the Studio DIY party going! Read more about my editorial policies here.