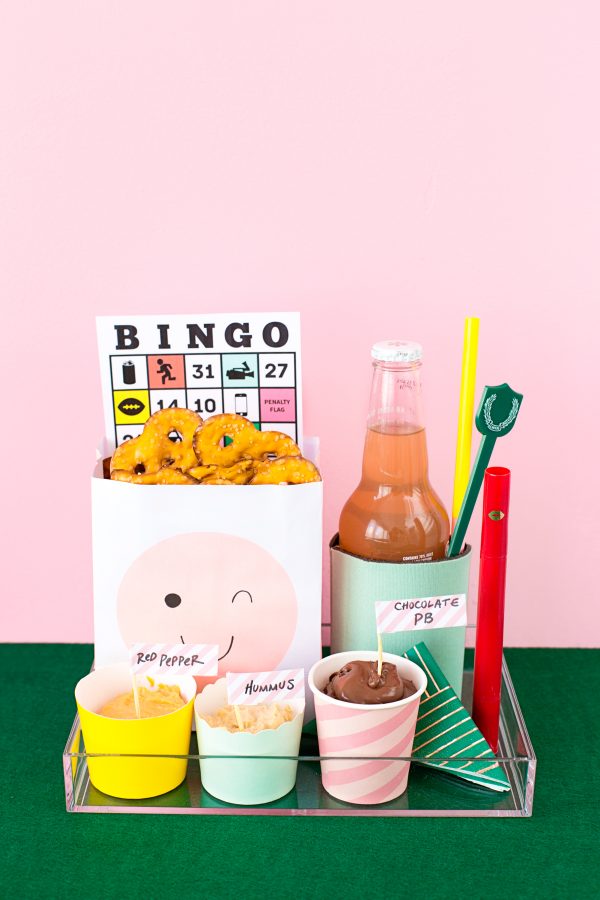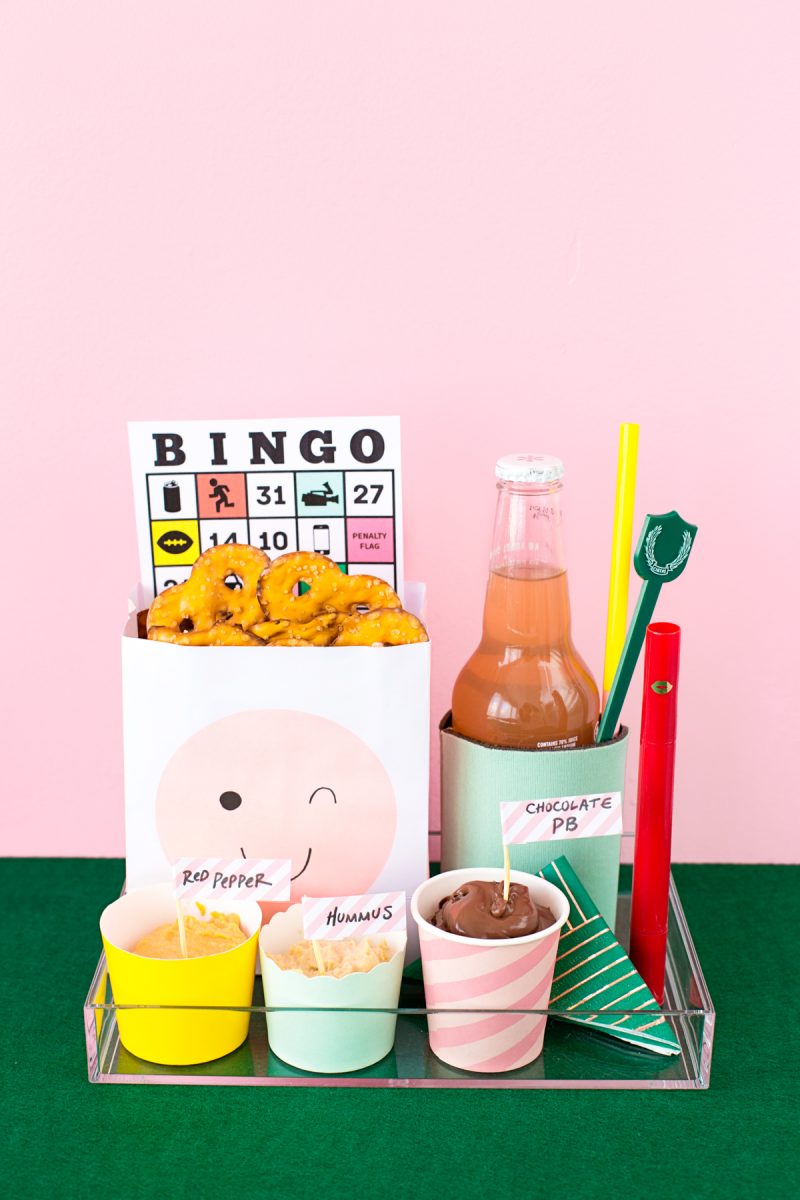 Let's be real. I MAY be a part of my family's current football pool (And in SECOND PLACE, MIND YOU!), but I'm really just using it as an excuse to eat allll the game day snacks. You feel me? So as we all get ready for the big game, I thought it would be really fun to create these little personal snack boxes!!! Remember as a kid at the movies, you'd get to go and get your own little box with a drink, snack and candy? Well THIS is the grown up version.
Mhm, you're welcome. We partnered with Snack Factory ® Pretzel Crisps ® for this post 1) Because our entire team is obsessed with them and was pretty stoked at the excuse to be 10 bags. And 2) They make the perfect vehicle for dipping. You can dip 'em in savory dips, and then you can just move right on over to the dessert ones, with little to no effort involved. 😉 Here's a few quick ideas for making snack boxes of your own!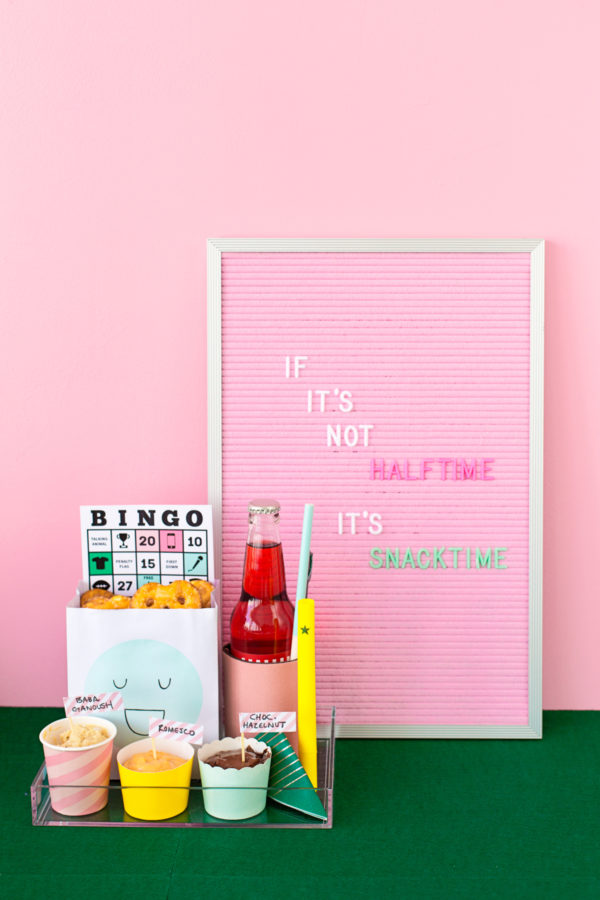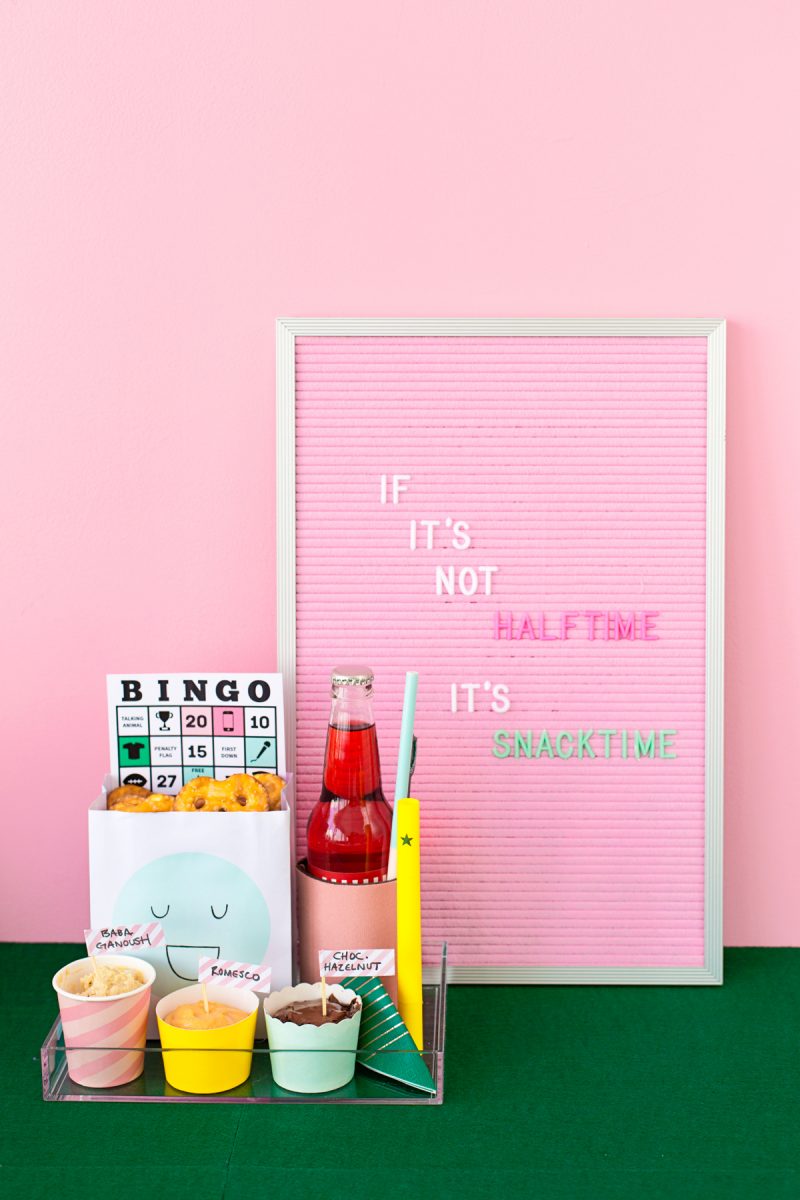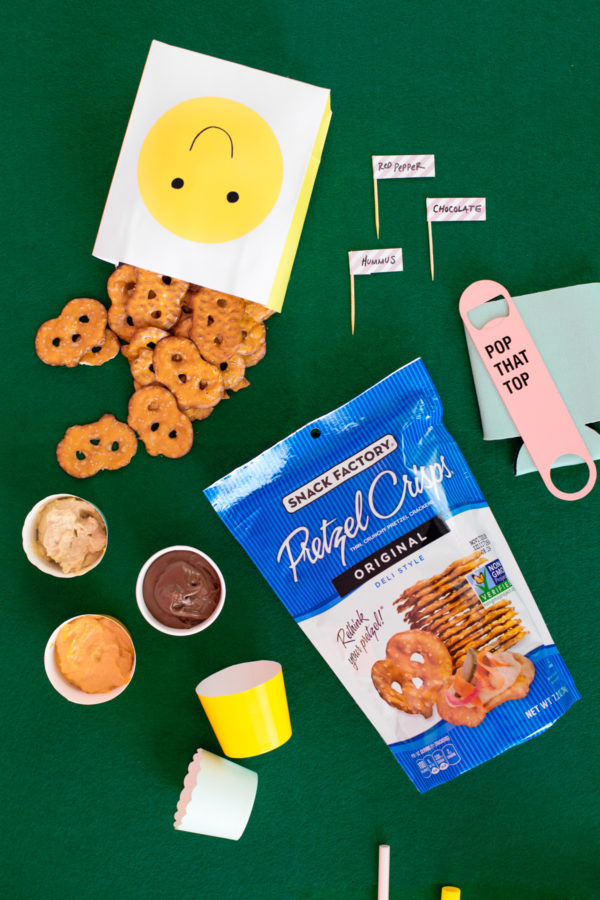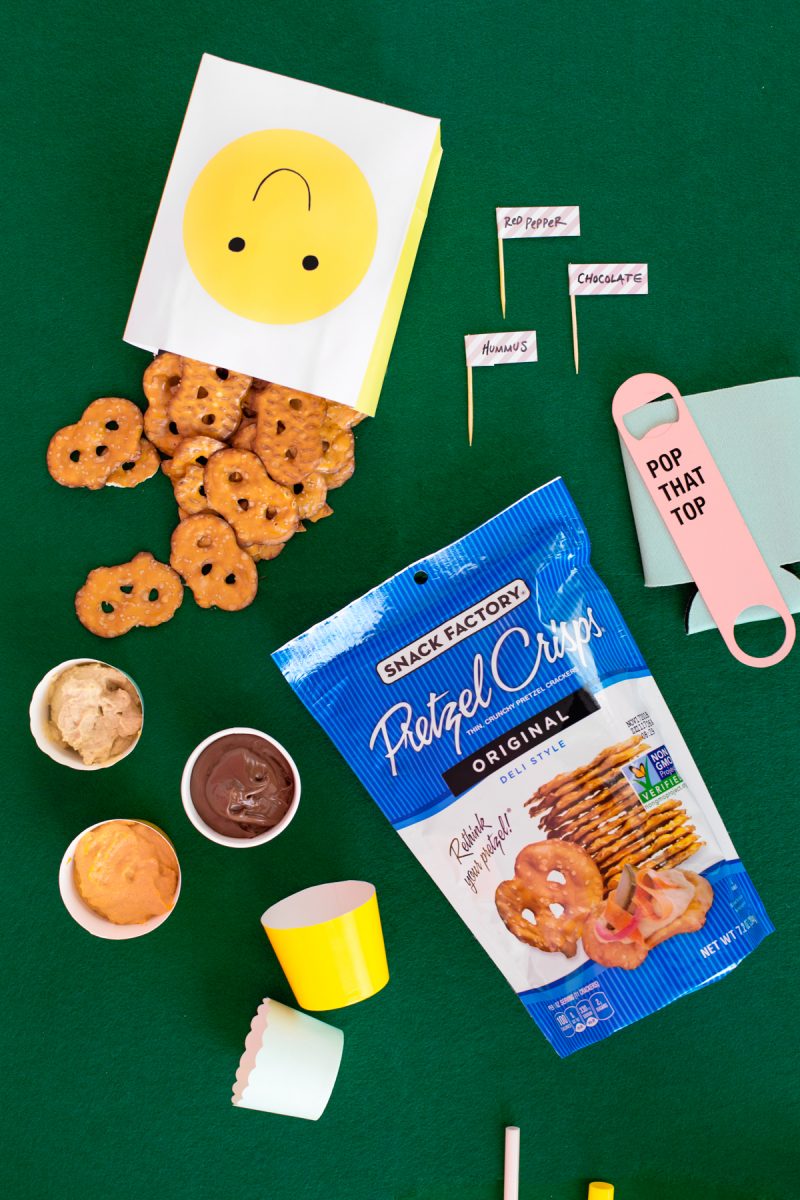 First, let's get the food nailed down. Grab some little treat bags. If you can't find mini ones like ours, chop off the top of the standard lunch bags you get at the grocery store! Now, fill each one FULL of Snack Factory ® Pretzel Crisps ®. We went with the original flavor, because they go with just about everything and are my personal fave. Just like the original pretzel but about 45 times better because the crunch factor is ON POINT. That said, I sampled some of the Everything flavor for market research (wink, wink) and those are pretty stellar too.
Next, pick up some cups. You can buy plain colorful ones at party stores and cut off the tops on those too to make the perfect dip-size cups. Grab a variety of dips for your guests. You can either pre measure them, or you can set out empty cups and guests can choose their own adventure!
Finally, grab a marker, toothpicks and some skinny sticky notes. These will turn into little flags to mark the dips so everybody knows what's what!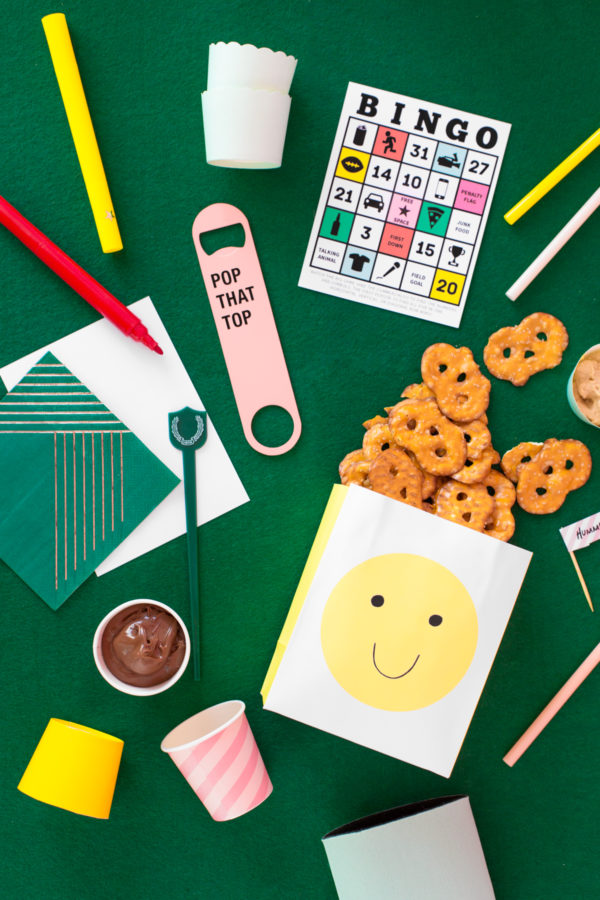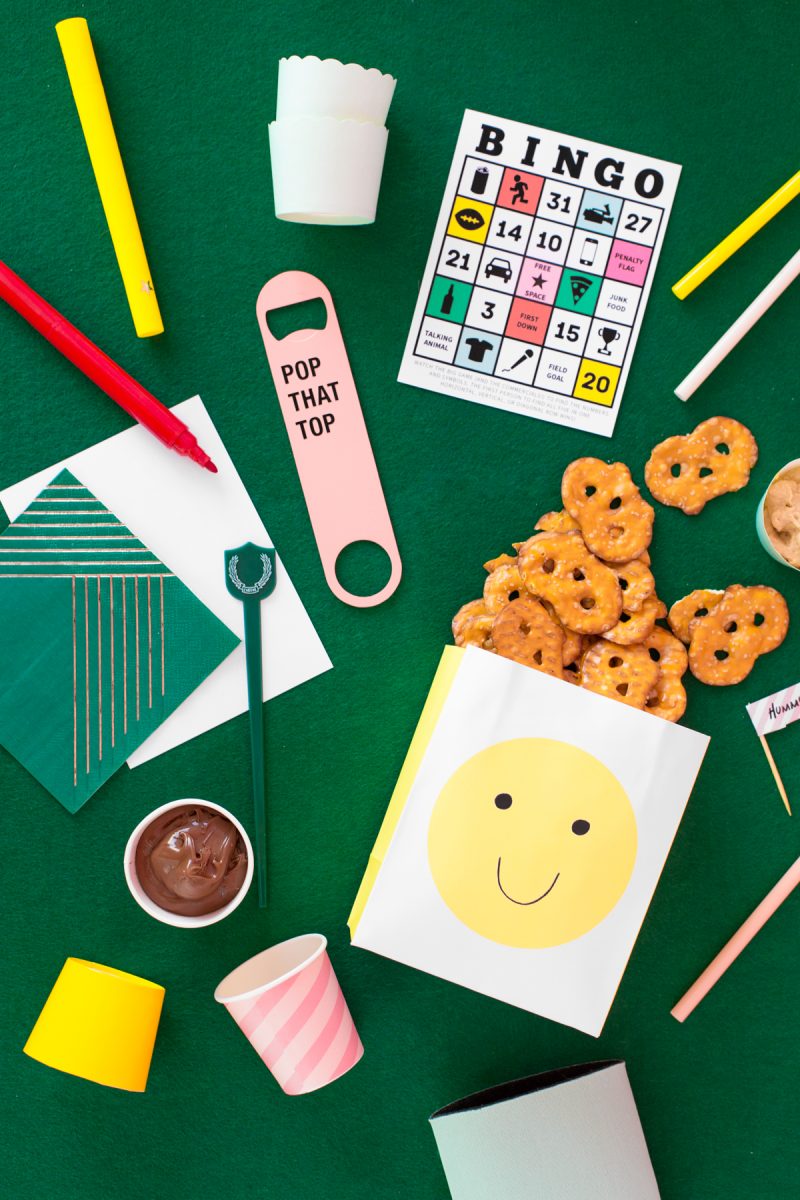 Now, to round out our box, here's what we added. Sodas with koozies You could even personalize them, or get ones for the opposing teams so people could wear their team of choice on their (drink) sleeve. We also threw in a cute straw and drinking straw because that's the kind of people we are. Don't forget a napkin too!
And last, but not least… Game Time BINGO!!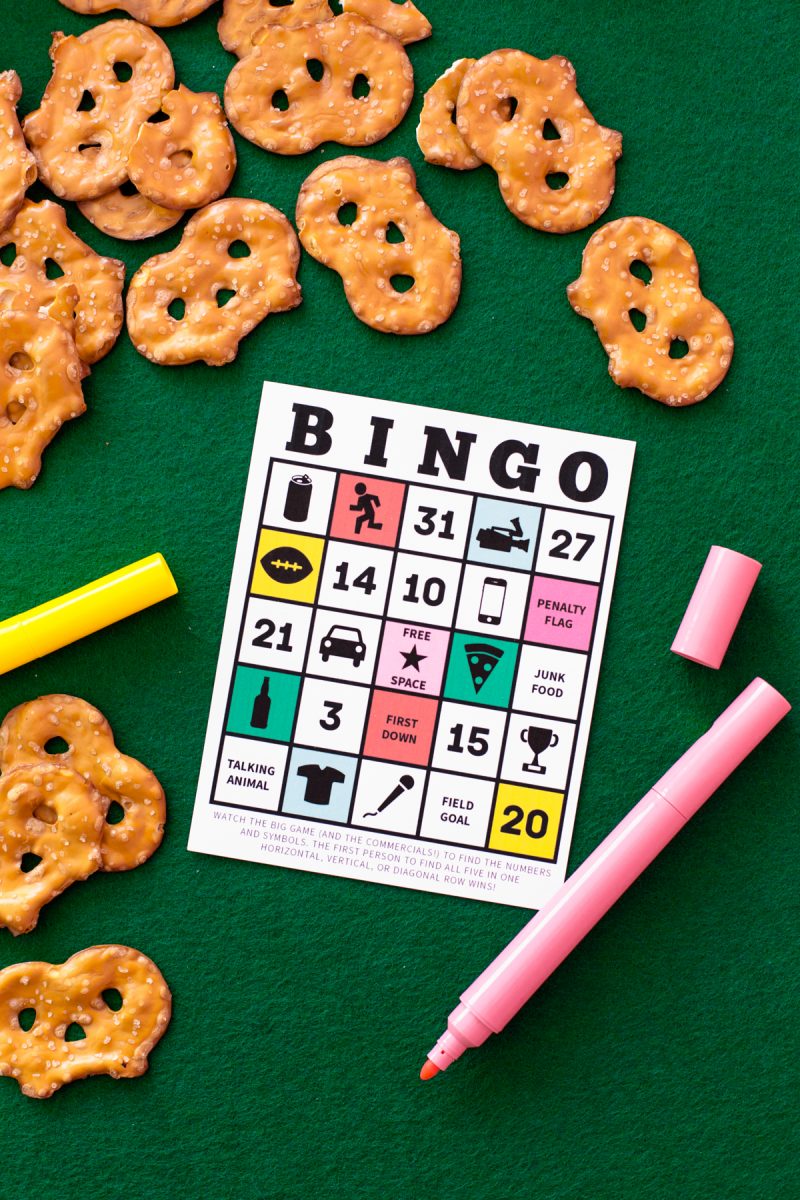 This free printable BINGO has been a long-standing Studio DIY tradition so as the finishing touch, we popped one in each box along with a cute stamp marker. You can print the BINGO out for your own parties at the link below!
Click HERE to download and print your BINGO cards!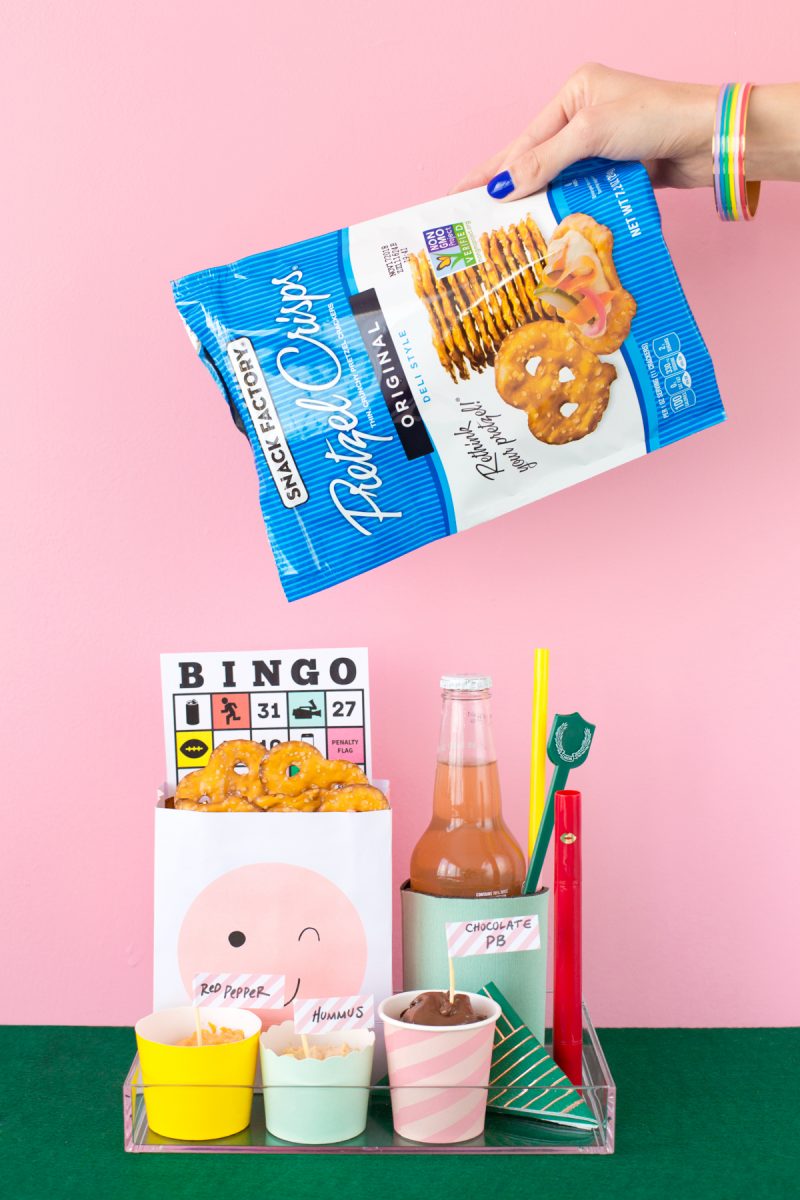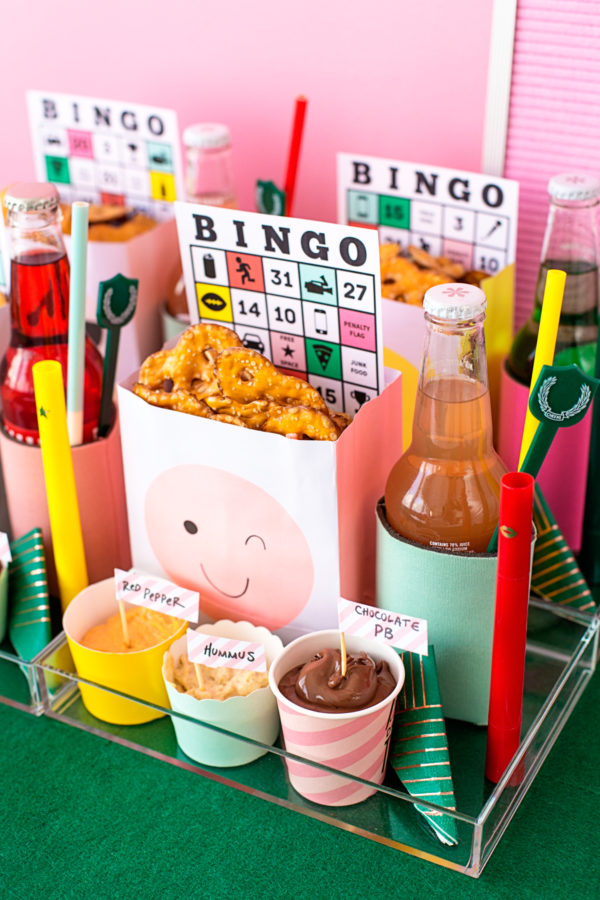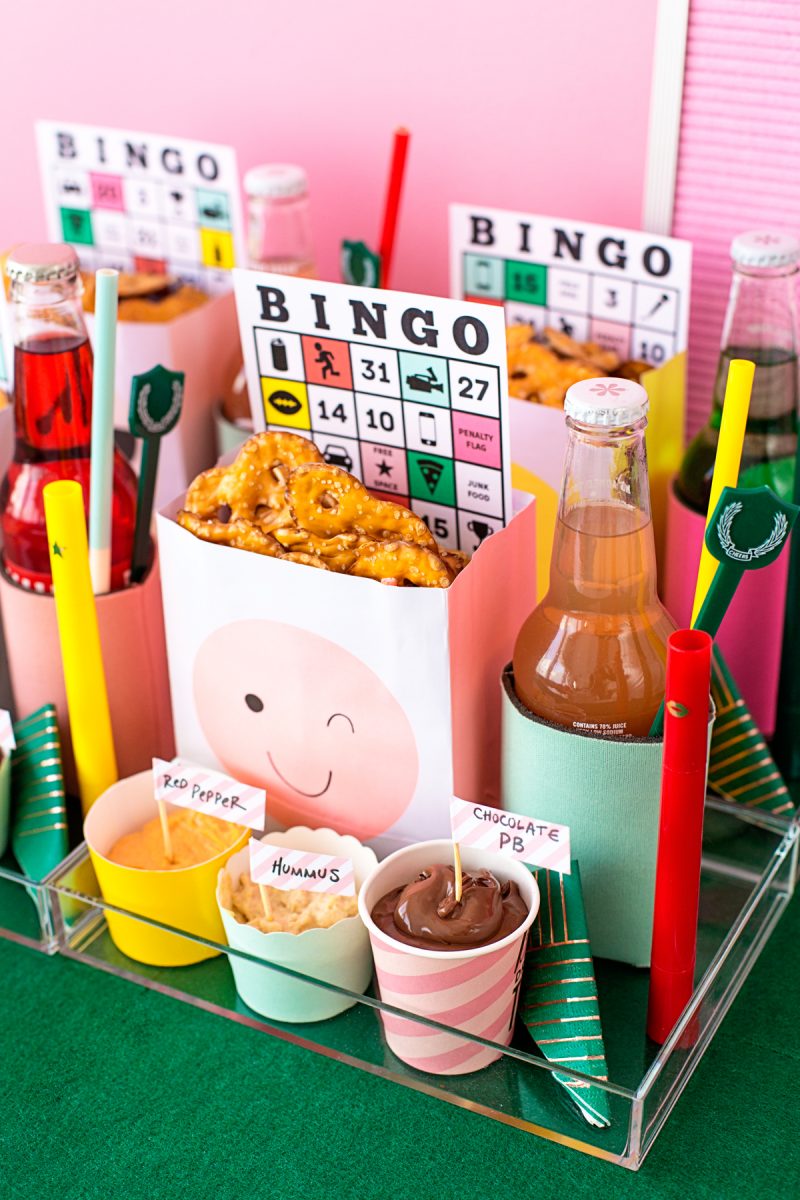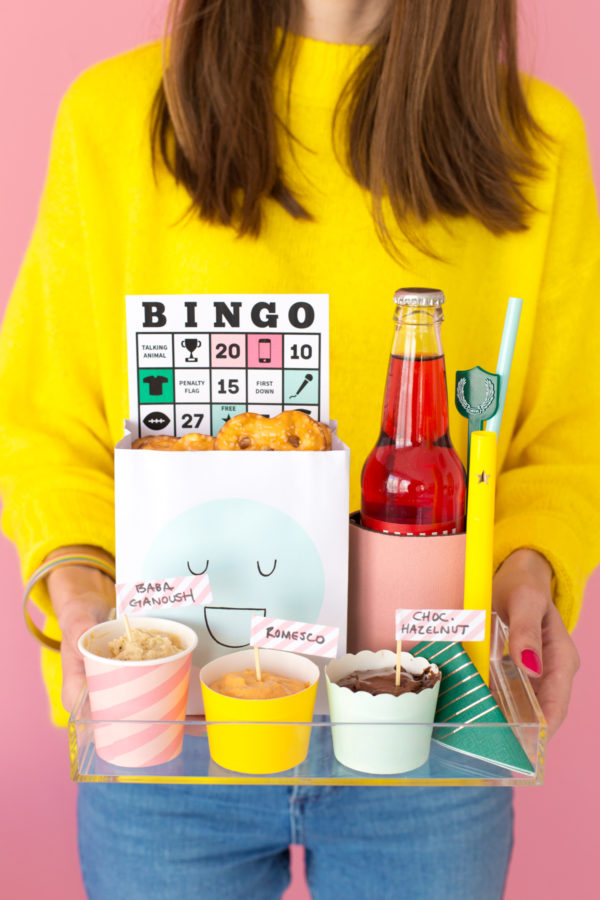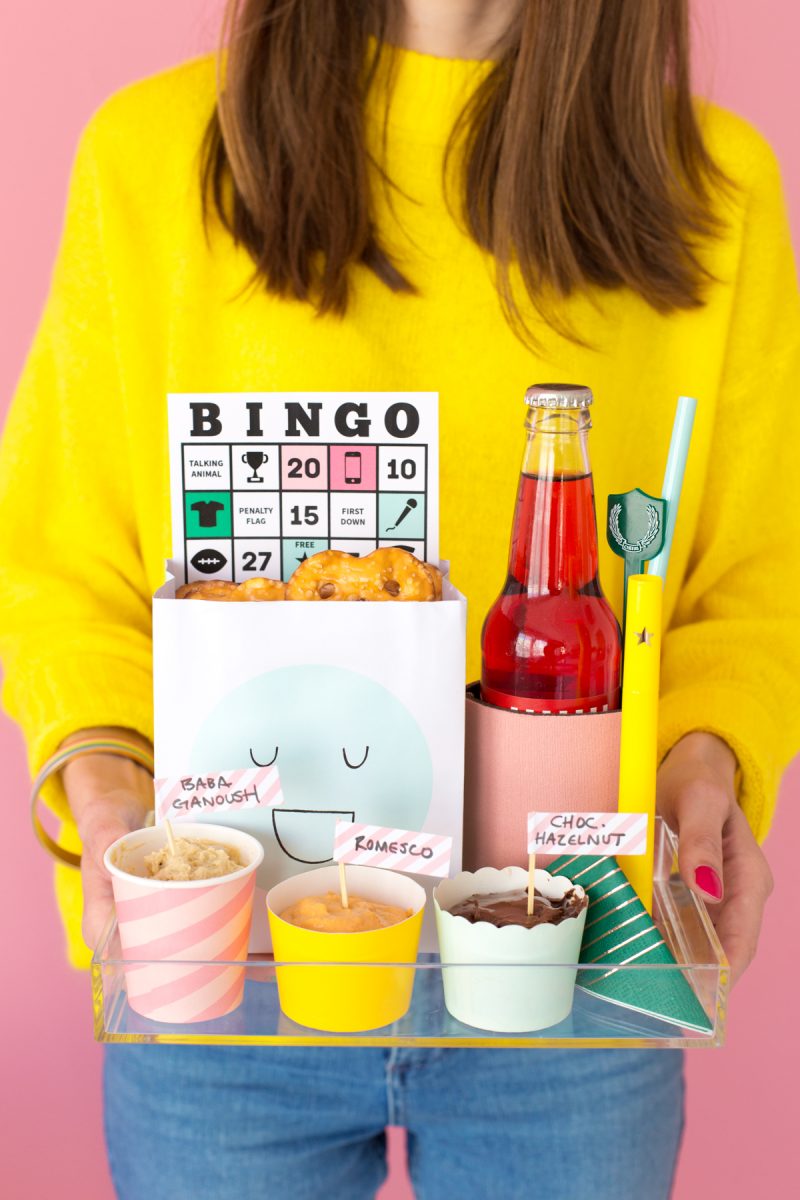 Photos by Jeff Mindell
Pop it all into a little box or tray and now everyone is ready for the JT concert and commercial marathon. 😉 BAM! I love this because it's really different an unexpected for a game day party, but such an easy hack for making snack time even more AWESOME! If you make these or use our BINGO cards… don't forget to tag me so I can see + share!!!
This post was created in partnership with Snack Factory ® Pretzel Crisps ®. All content and opinions are that of my own! Thank you for supporting the sponsors that keep the Studio DIY party going! Read more about my editorial policies here.