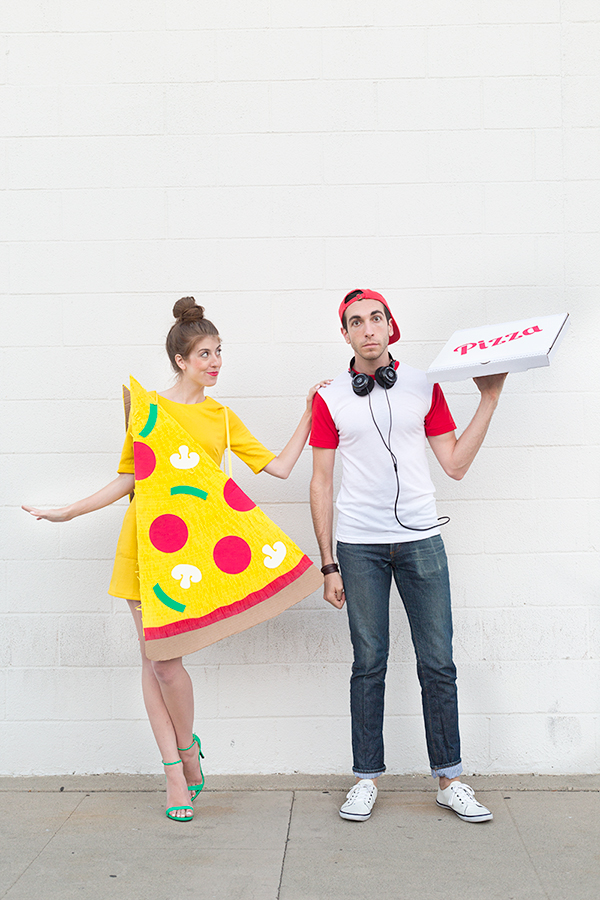 In keeping with tradition, it's time for our annual food themed couples costume! Last year we were a cake slice + birthday boy, before that a croquembouche and pastry chef. But today… we're venturing to the savory side of life with a pizza slice and delivery boy! As you longtime readers may know, these costumes have become our compromise as I always want to be a "thing" and Jeff always wants to be a "person." See, we're entering marriage with such great heads on our shoulders. And pizza. Most importantly pizza.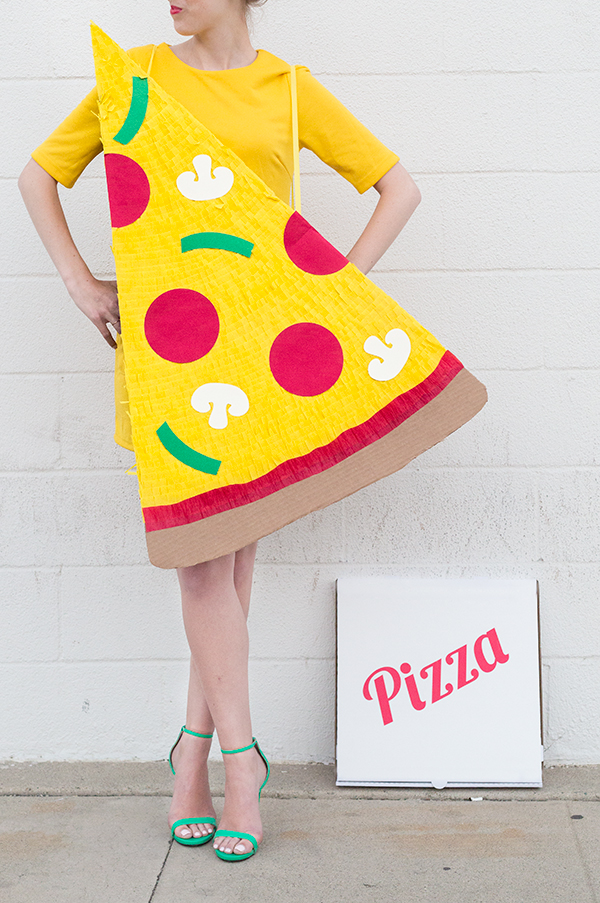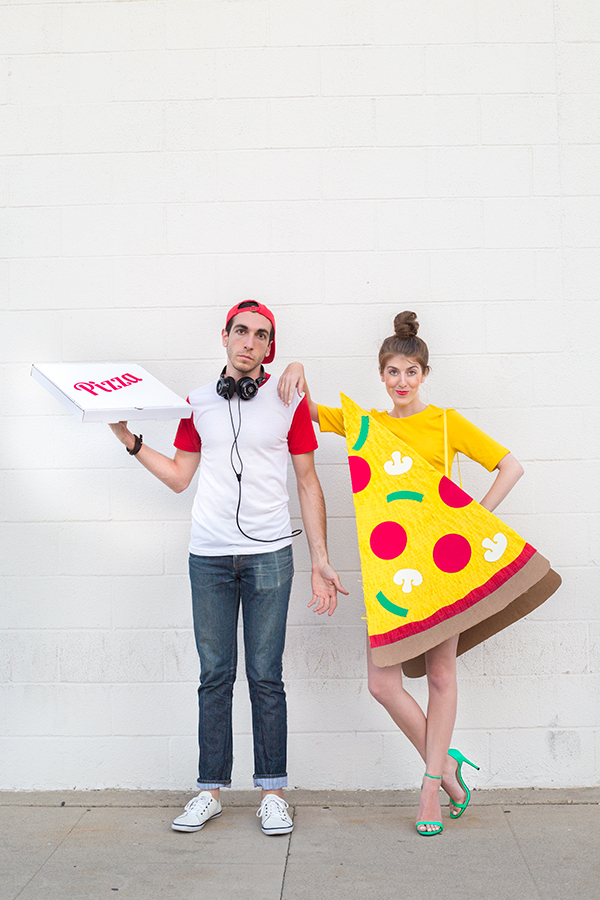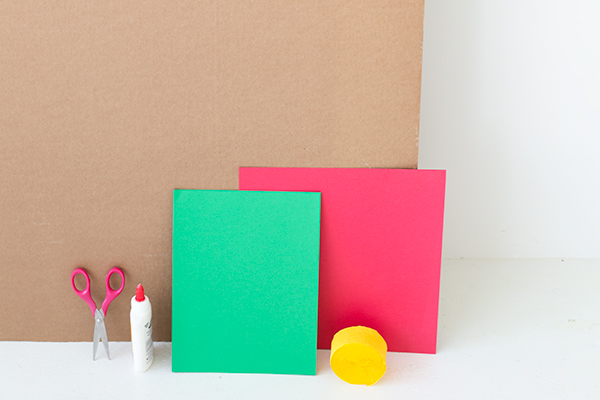 Yellow Dress
Cricut Explore™, Design Space Software + 12×12 Regular Grip Mat
Cardstock in Red, White and Green
Large Sheets of Cardboard (Found at an art supply store.)
Yellow + Red Streamers
White School Glue
Scissors
Ribbon
Stapler
Plain White Pizza Box
For the delivery boy: T-shirt, baseball cap, jeans
For the pizza slice: Yellow dress or outfit (This is my dress but it's currently sold out. This one would be cute though!)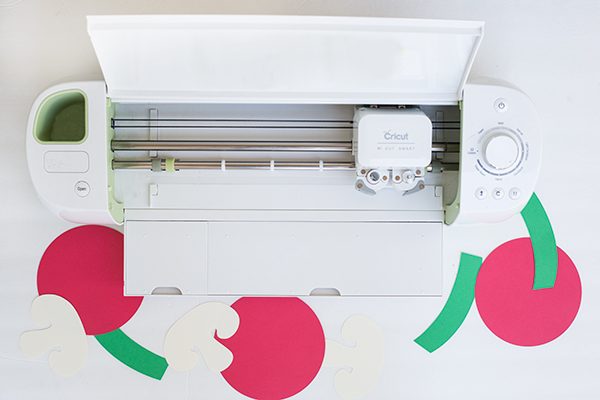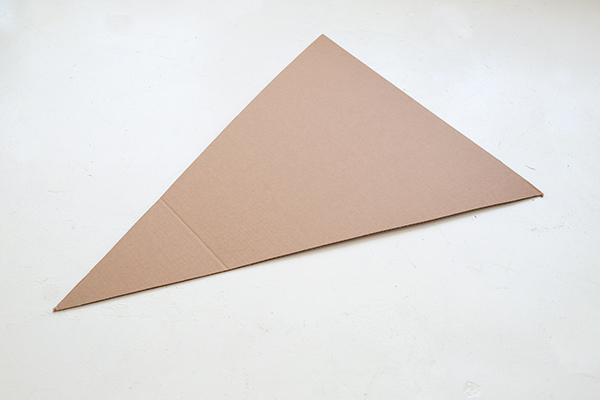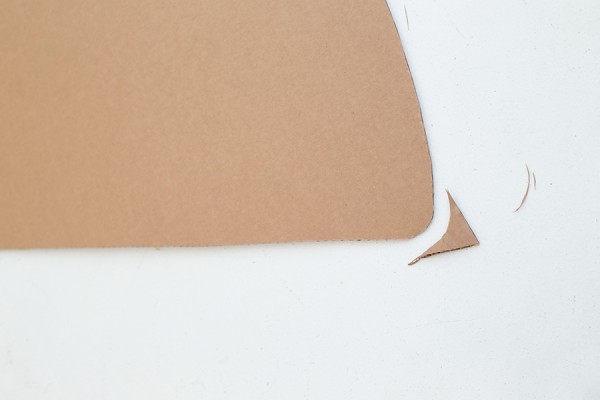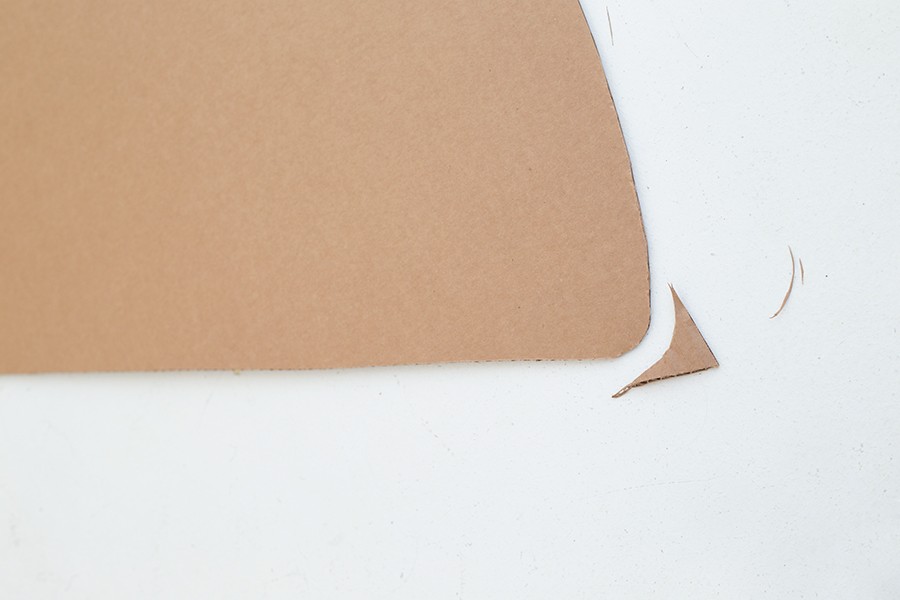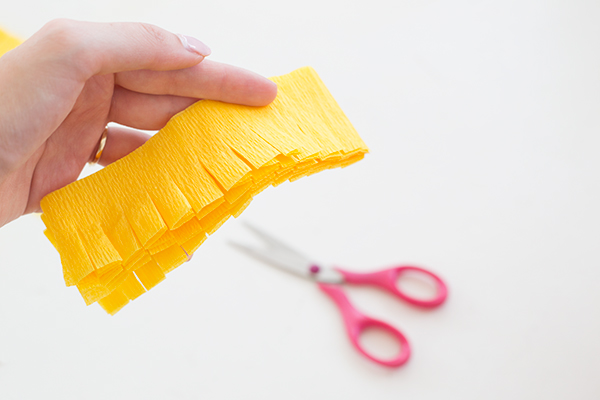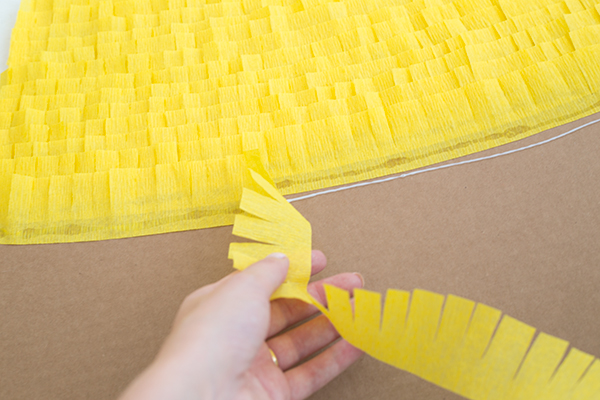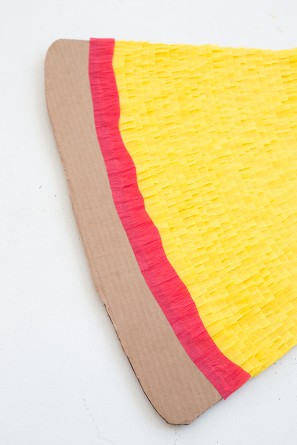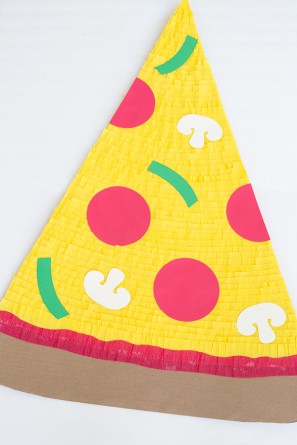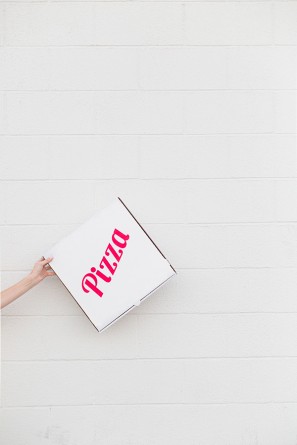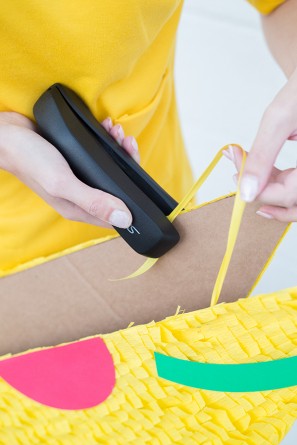 1. Open this project in Cricut Design Space and follow the instructions for cutting your pizza toppings and pizza sign.
2. Cut two large triangle "slices" from your cardboard. I measured from my shoulders to my knees for the length, and about six inches wider than the width of my shoulders for the width. Trim the corners of the bottom edge to give it the "curved" look of a pizza crust.
3. Cut several six foot long strips of streamers. Fold each one in half again and again until you have a section about a few inches wide. Cut one side of each section into fringe strips, about 1/2" apart.
4. Starting at the point of the triangle. Glue strips of fringe, starting about 1/2" apart working your way all the way up the triangle, but leaving about 5" unfringed at the bottom.
5. Cut a strip of red streamer the width of your triangle and trim the edges to make them wavy. Glue this piece over where your yellow streamers end, forming the "sauce" of the pizza.
6. Glue your toppings on now, however you so choose.
7. Decide which direction you want your pizza slice to hang, and staple two pieces of ribbon, one to go over each solder, to the front pizza slice. Cut each ribbon to the appropriate length and staple to the other pizza slice forming a "sandwich board" style costume that you just slip over your head.
8. Finally, glue the "pizza" sign to the top of your pizza box.
Put on your outfits, add your pizza slice and box and head out to your Halloween party!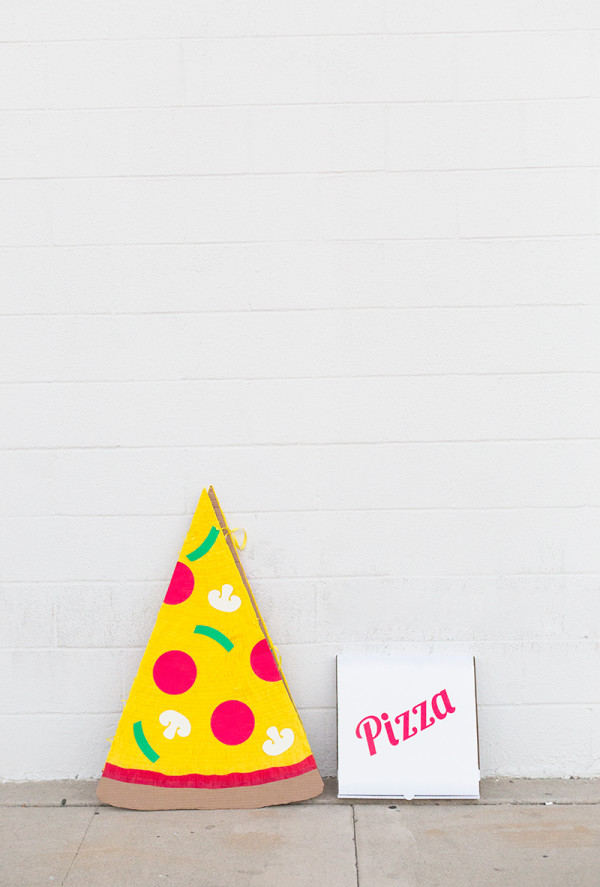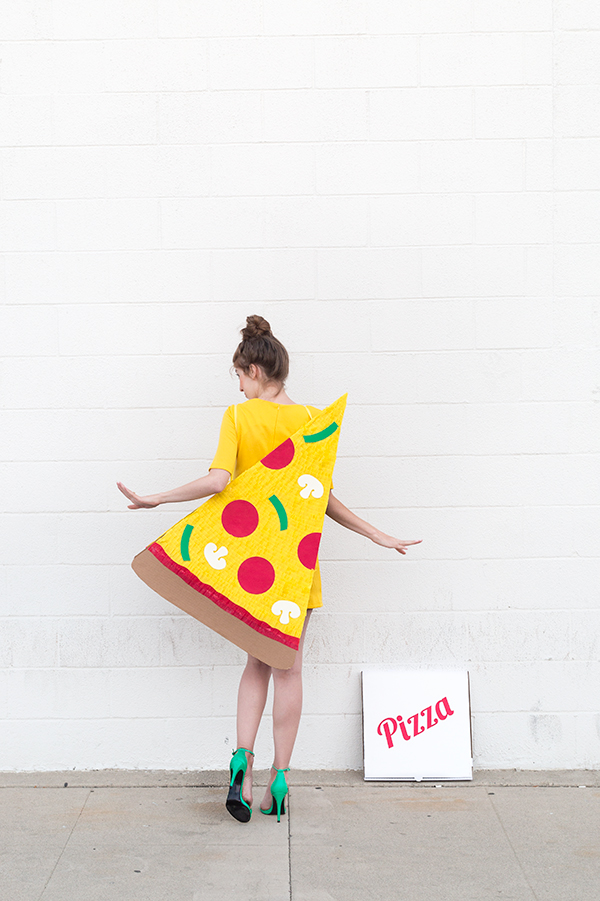 All Photos by Studio DIY
And there it is. After Halloween is over, I might add some sides to this pizza and make it a piñata! 'Cause we gotta reuse this costume somehow!!
Don't forget! If you make a costume this Halloween from Studio DIY, be sure and tag #studiodiyincostume on Instagram to share it with everyone!

This post was created in partnership with Cricut, All content and opinions are that of my own! Thank you for supporting the sponsors that keep the Studio DIY party going! Read more about my editorial policies here.