If you're looking for a unique couples costume, and just so happen to be a fan of French pastries, this duo costume is for you! Make a French chef costume and a croquembouche costume to pair with it!
Have a child? Add a tiny French macaron costume for the cutest trio costumes!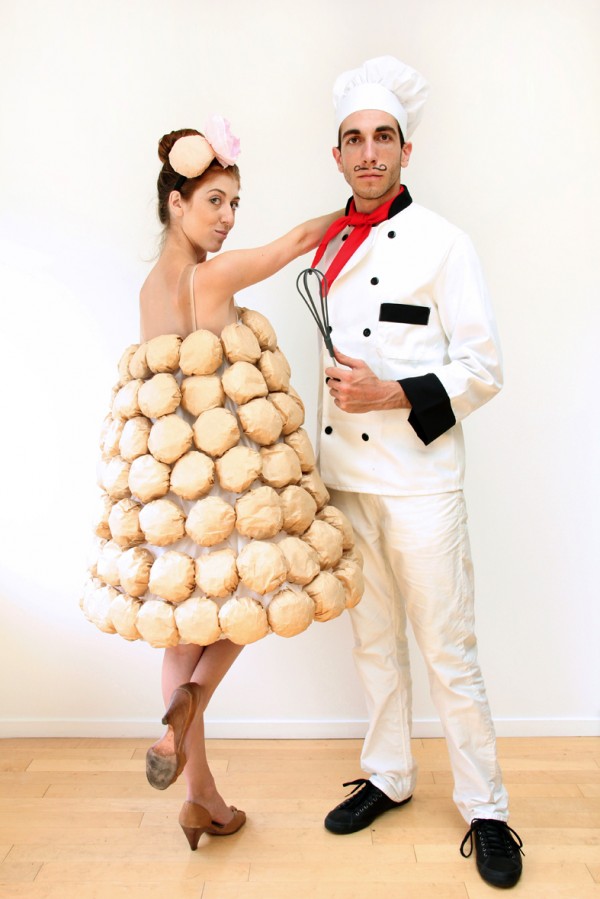 How To Make a French Chef Costume
Purchase an inexpensive chef's jacket at a local restaurant supply store.
Add a chef's hat.
To red fabric around your neck.
Draw a classic mustache on with face paint.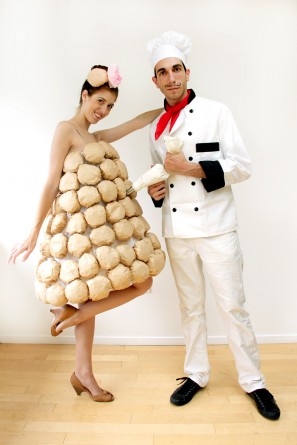 How To Make a Croquembouche Costume
Order a hoop skirt on Amazon and chop off the bottom layer.
I picked up a pack of brown-colored coffee filters and some white tissue paper.
Make "puffs" by balling up a sheet of tissue paper, wrapping it in a coffee filter and hot gluing it in rows to the costume. It took about 100 overall.
Safety pin on ribbon as straps.
For the headpiece, glue another puff along with a paper flower to a headband.
Put your hair in a sock-bun and wore a nude dress underneath and wedges. Voila!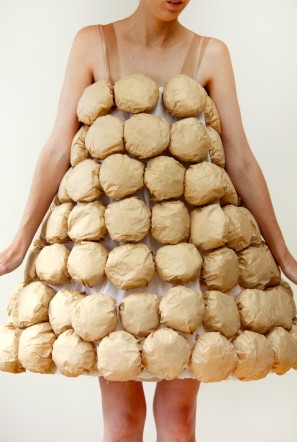 This French chef costume could be paired with all sorts of French pastry costumes, but the croquembouche makes quite a unique statement!
More Food Themed Couples Costume Ideas
We have dozens of ideas of couples costumes, here area few food themed favorites!