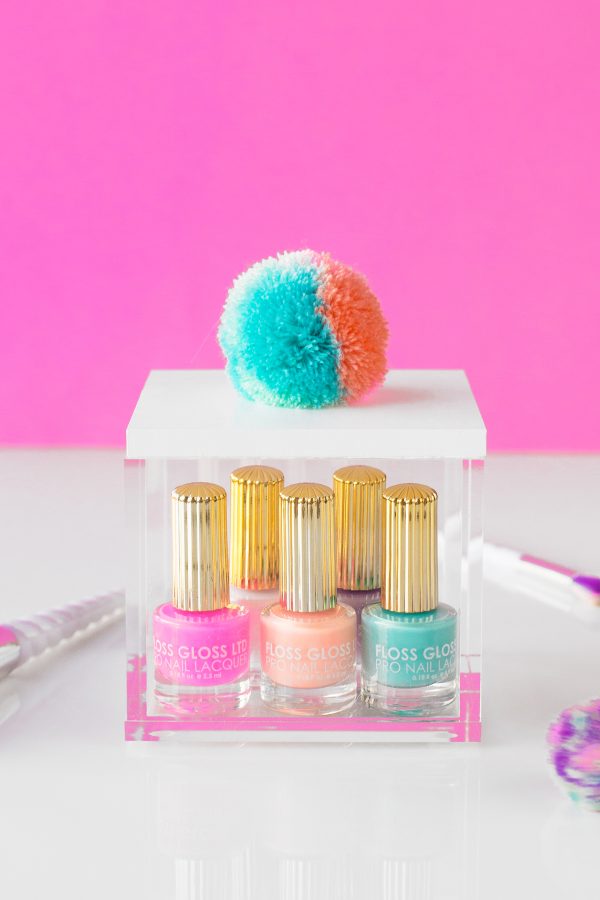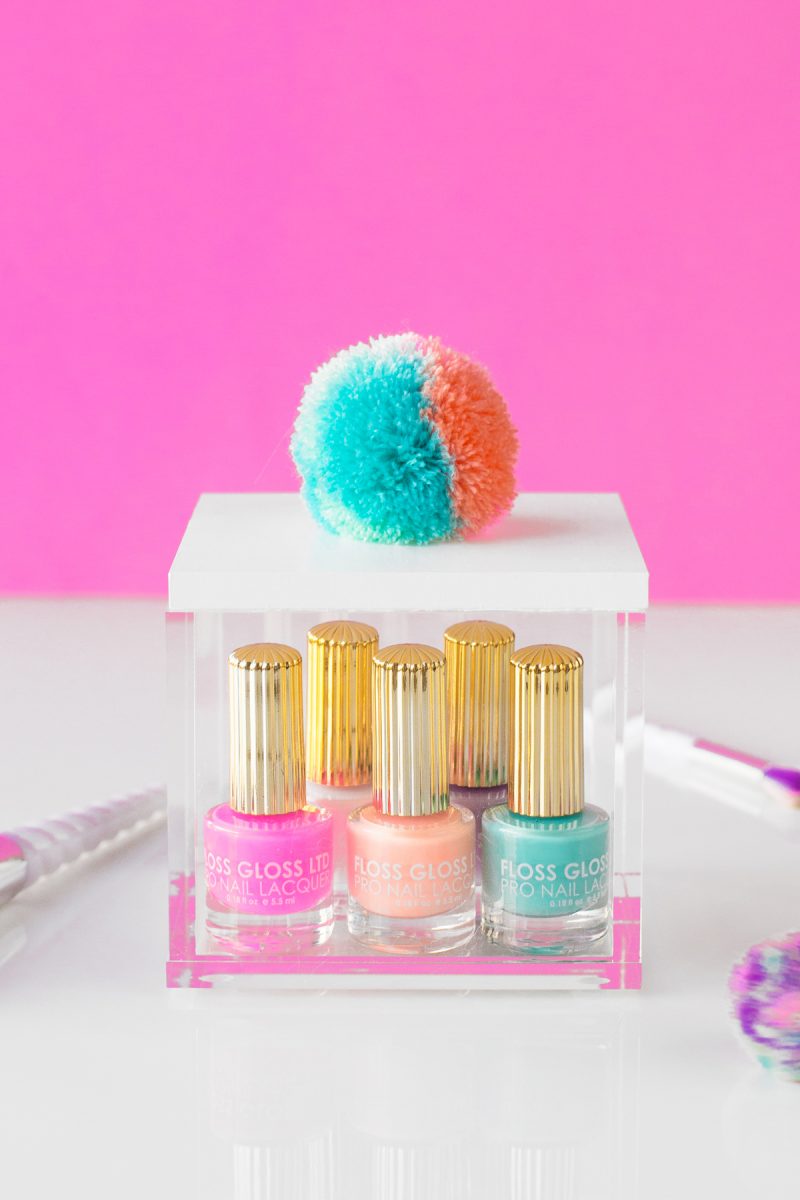 Keepin' on my storage kick with today's DIY! (Did you make your ring dishes yet!?) We were shopping for a wreath storage container when I saw these simple acrylic boxes and bought them without a plan in mind. Just felt like they could use a DIY makeover!
I don't know about you but I have a couple boxes like these storing cotton balls and q-tips in my bathroom, and a few in the studio too storing things like paper clips and washi tape. I wanted to keep them clear, so you could see what was in them, so we gave the lid a makeover and turned them into DIY pom pom storage boxes!! Gotta love a pop of color!!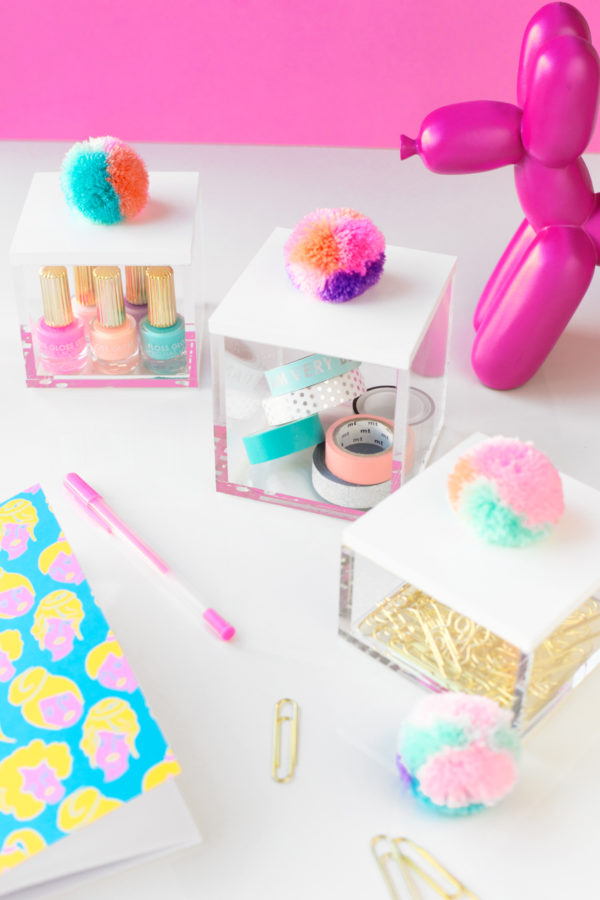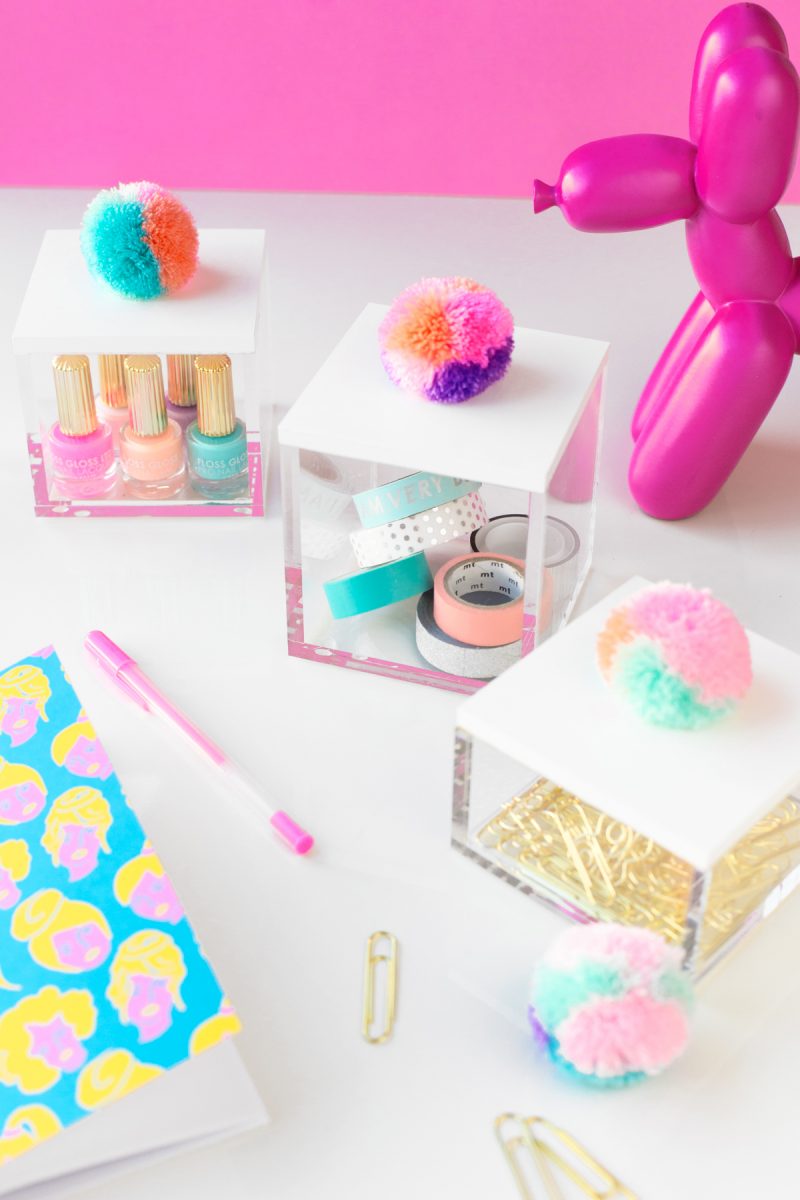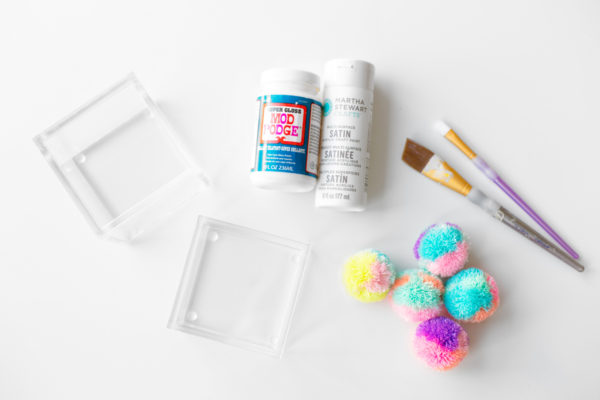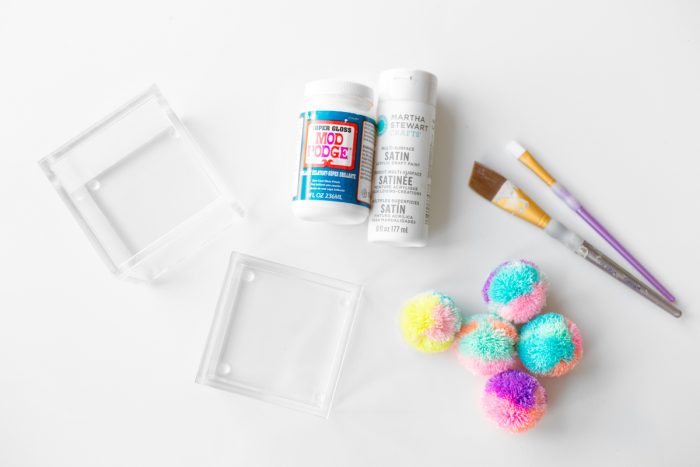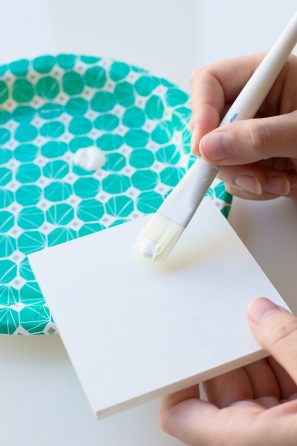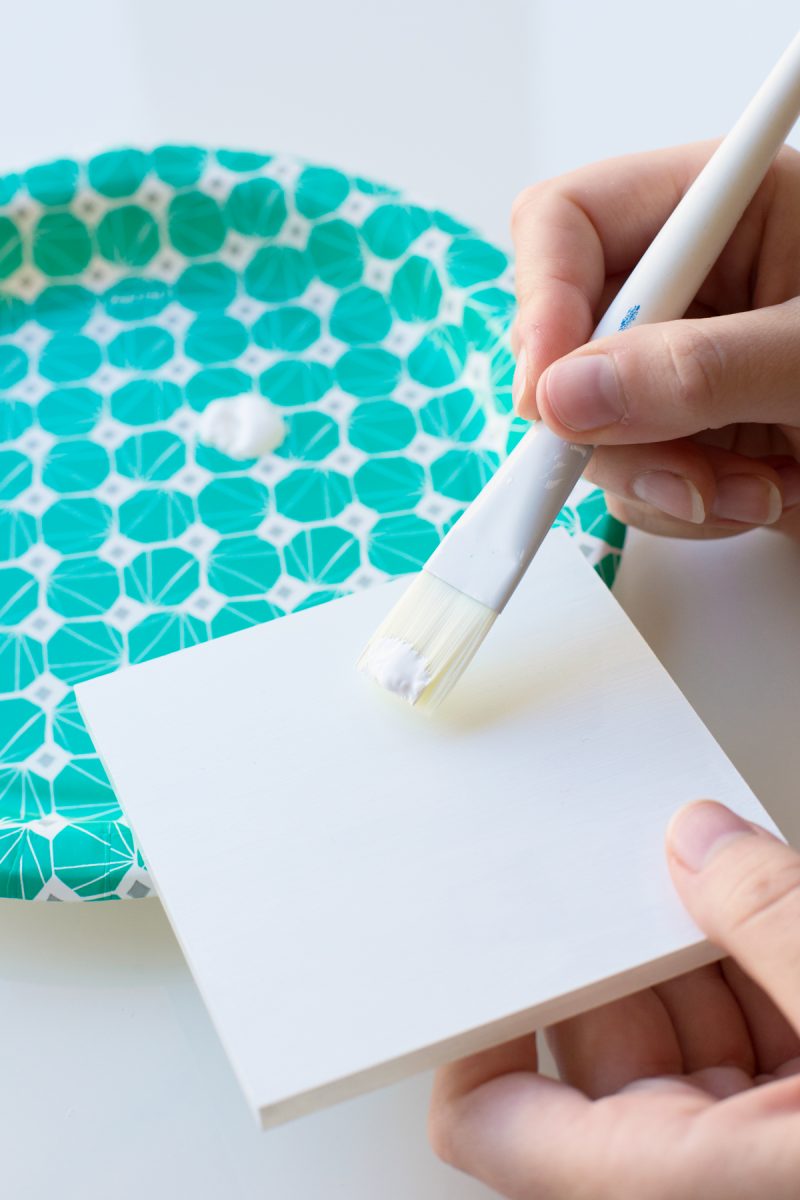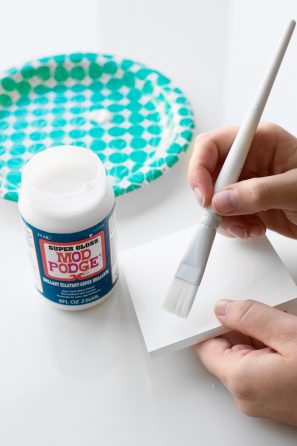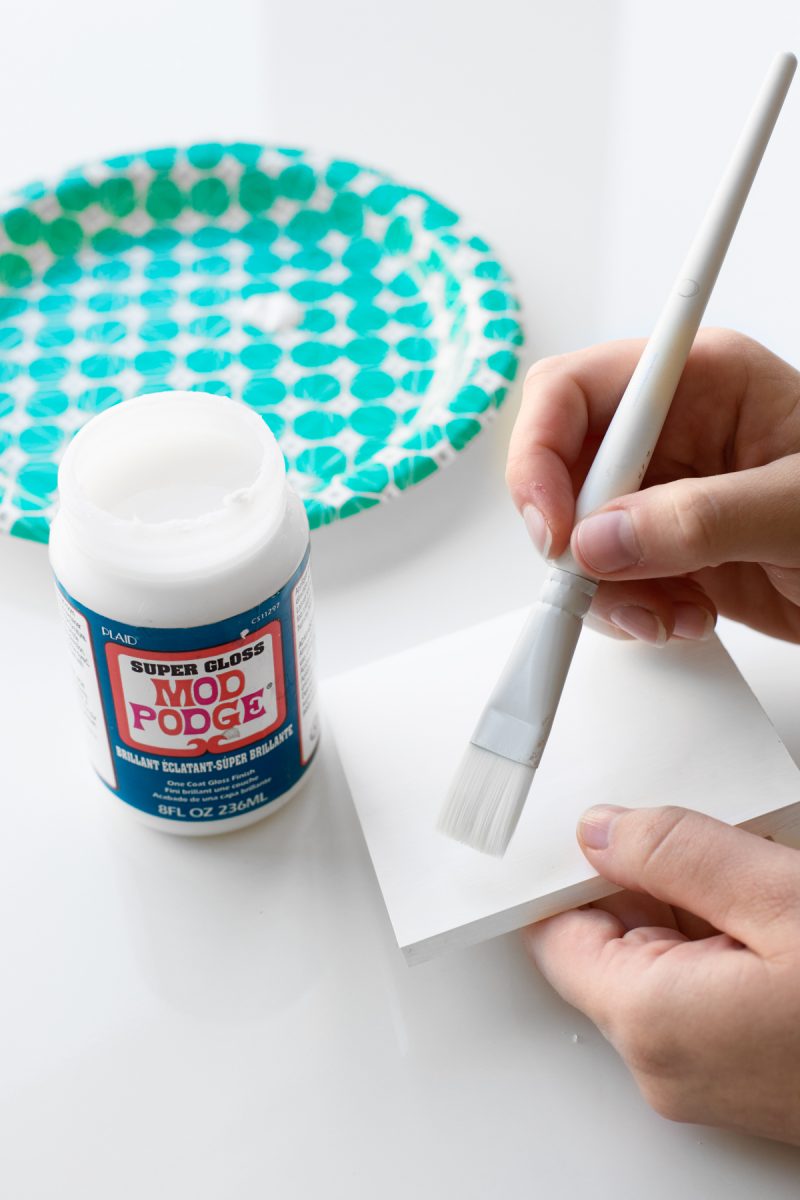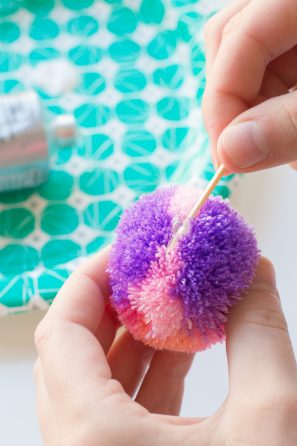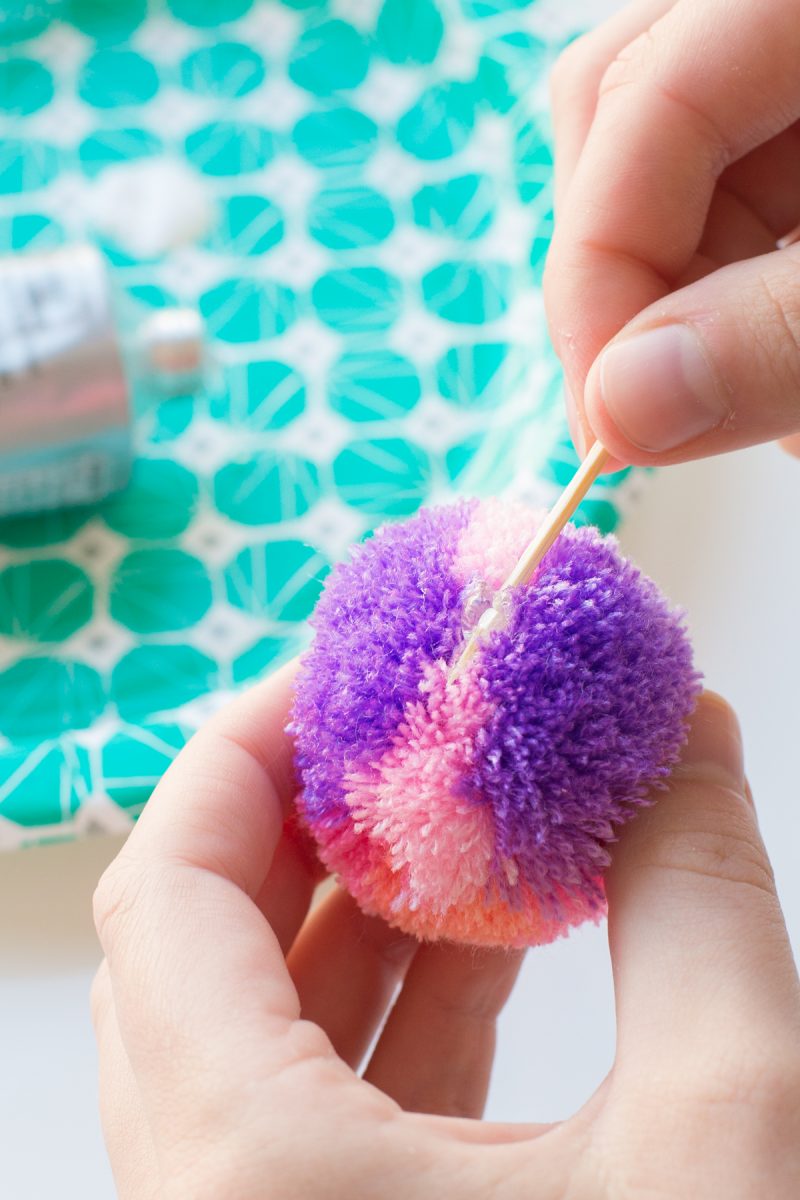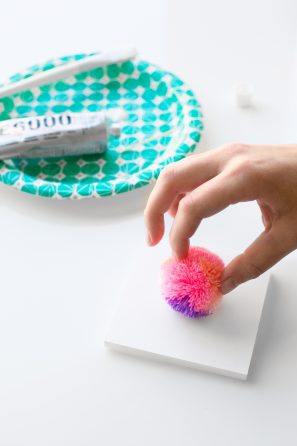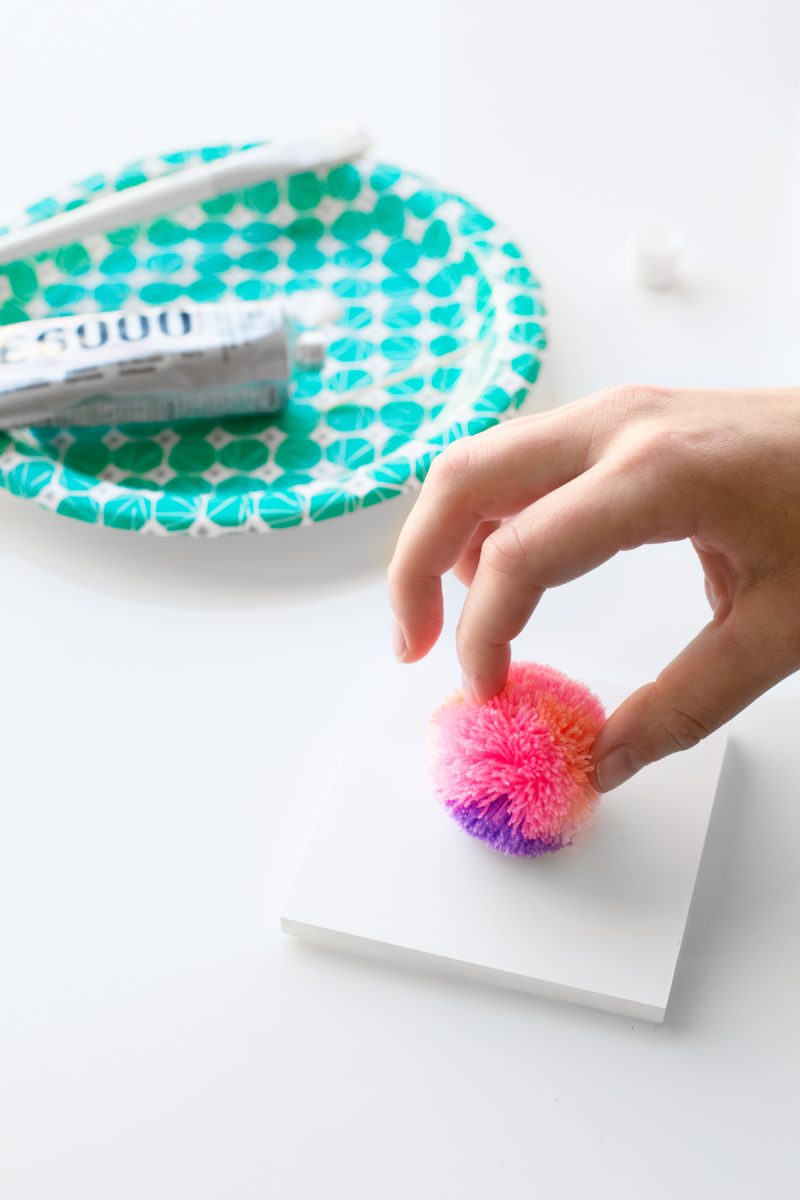 DIY Pom Pom Storage Boxes
Total Time: 1 Hour (Plus Dry Time)
Supplies
Acrylic Storage Boxes
Pom Poms (Or yarn to make pom poms! We bought our pom poms pre-made, but I like to use this pom pom maker to make mine at home!)
White Craft Paint
Super Gloss Mod Podge
Paint Brush
E6000 Glue
Directions
1. Paint the top and sides of the lid with a coat of white paint. Let dry. Repeat with two (or more) additional coats, until the paint is completely opaque and you can't see through it or see streaks. Let dry completely.
2. Paint with a coat of the super gloss mod podge. Be sure to be thorough with this coat, as this is what holds the paint on. Without it, it could chip off! Let dry and then repeat with a second coat. Let dry completely.
3. If making your pom poms yourself, follow the directions that came with your pom pom maker to do so.
4. Use E6000 glue to glue the pom pom to the center of the box lid. Be sure to press the pom pom down firmly and hold it for about 30-60 seconds before removing your hand and letting it dry completely.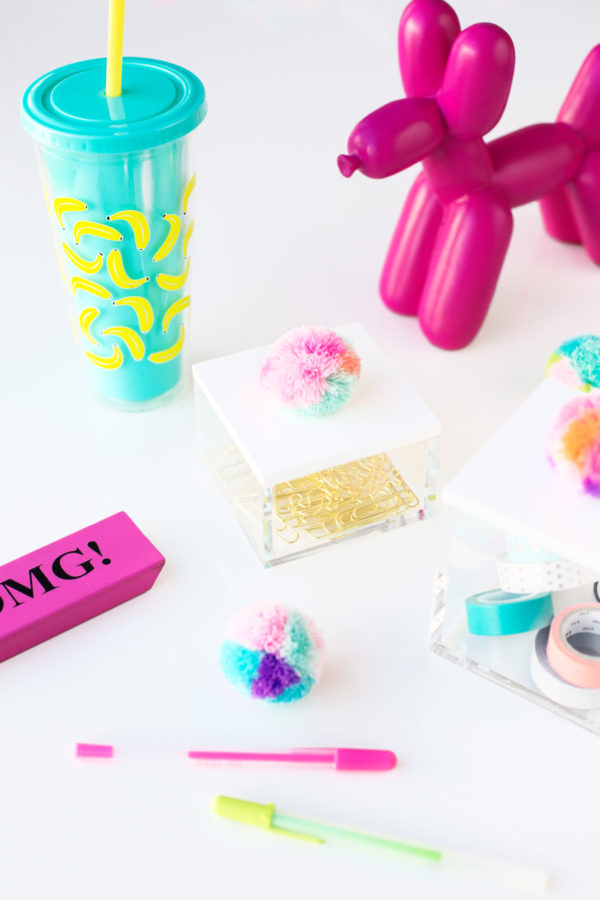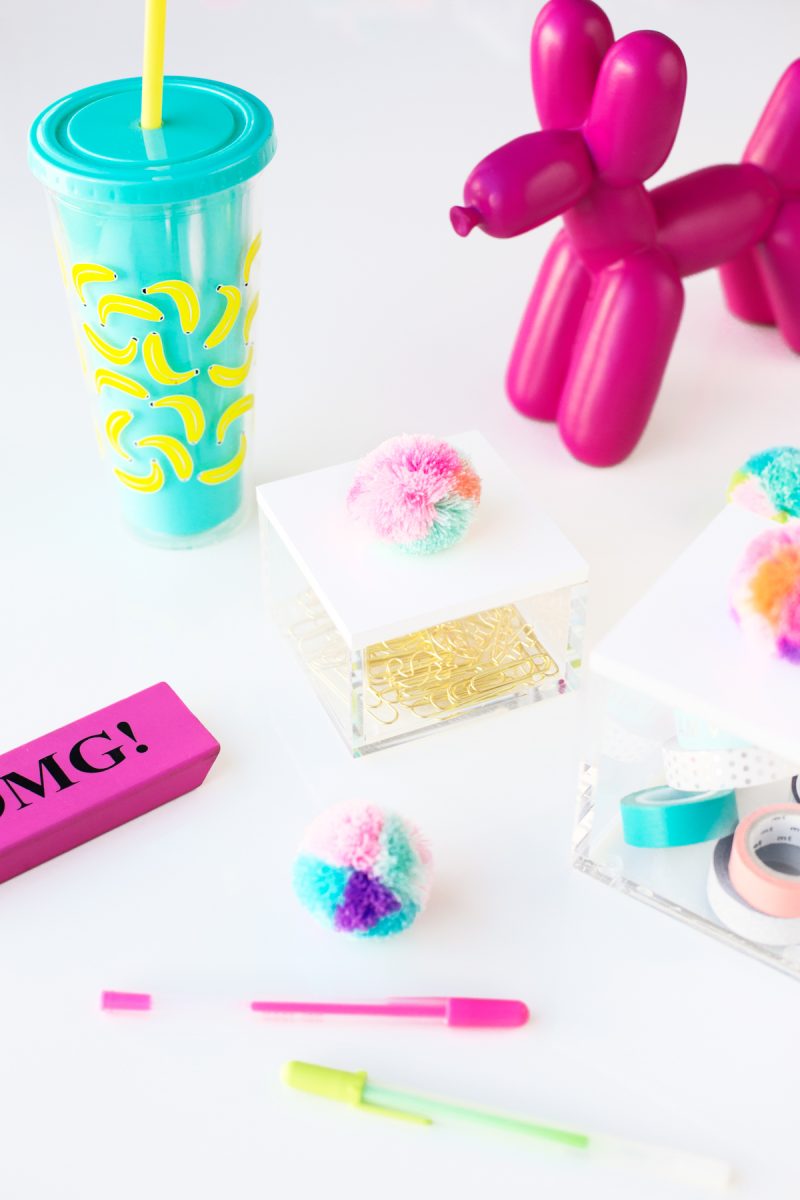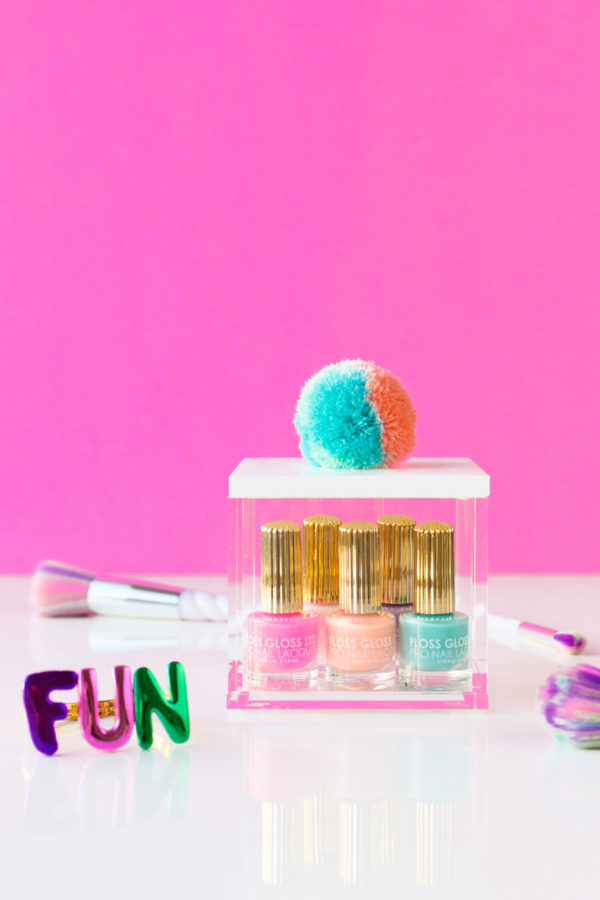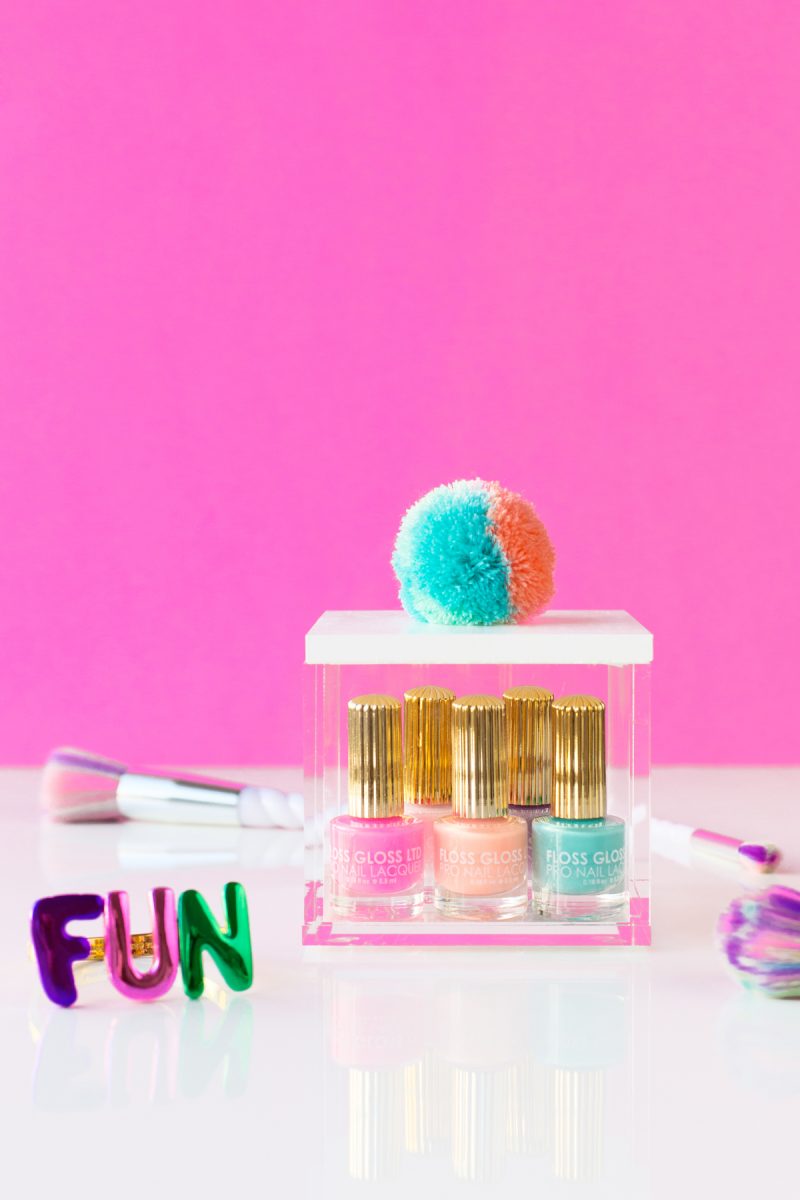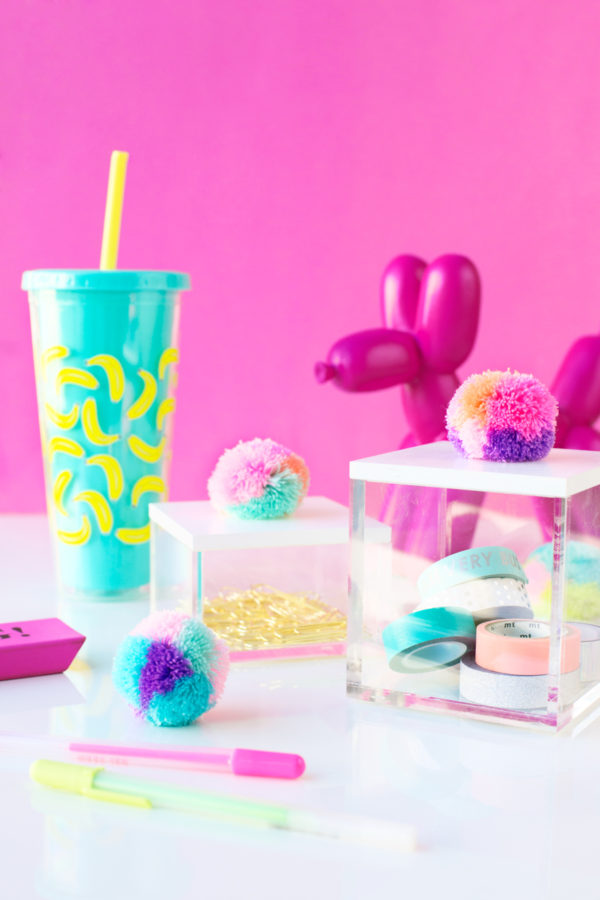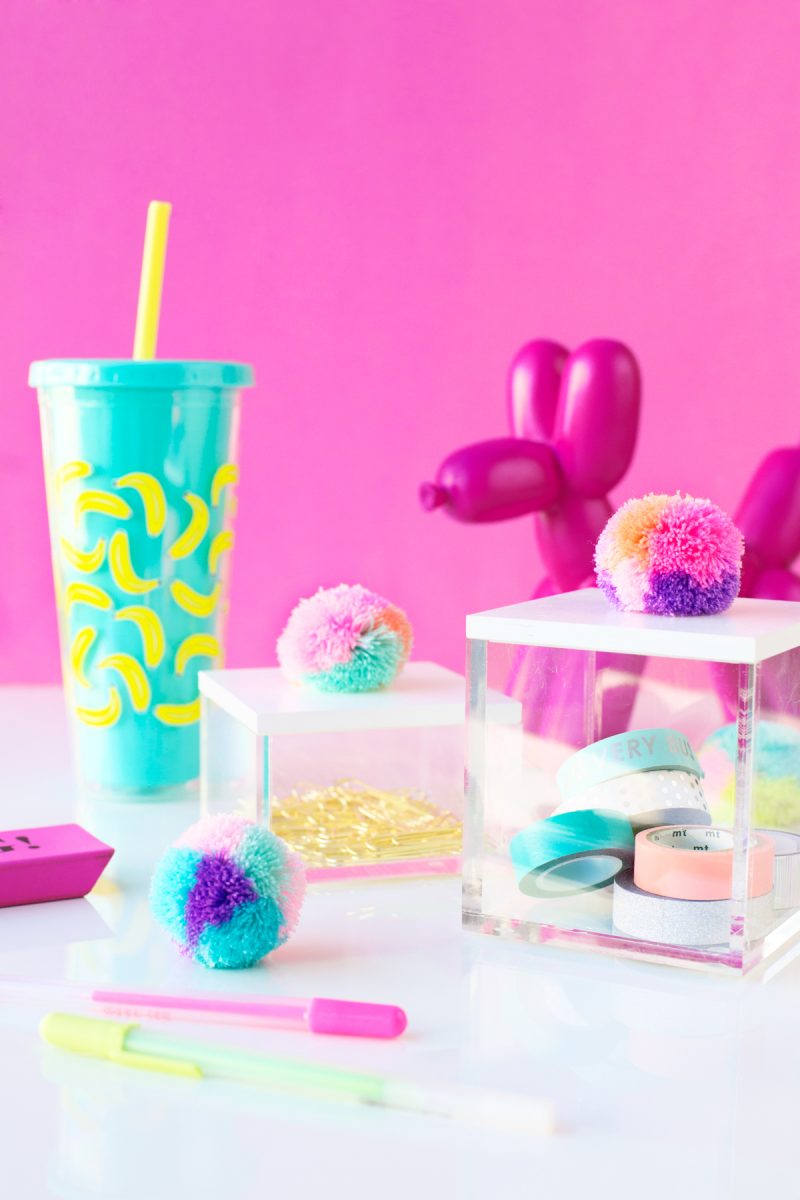 Photos by Jeff Mindell
Props Pictured: Balloon Dog | Banana Tumbler | Notebook | Unicorn Brushes | FUN Bracelet | Nail Polish
Look at how cute they are!!! I love how sleek the white is in contrast with the colorful pom poms!