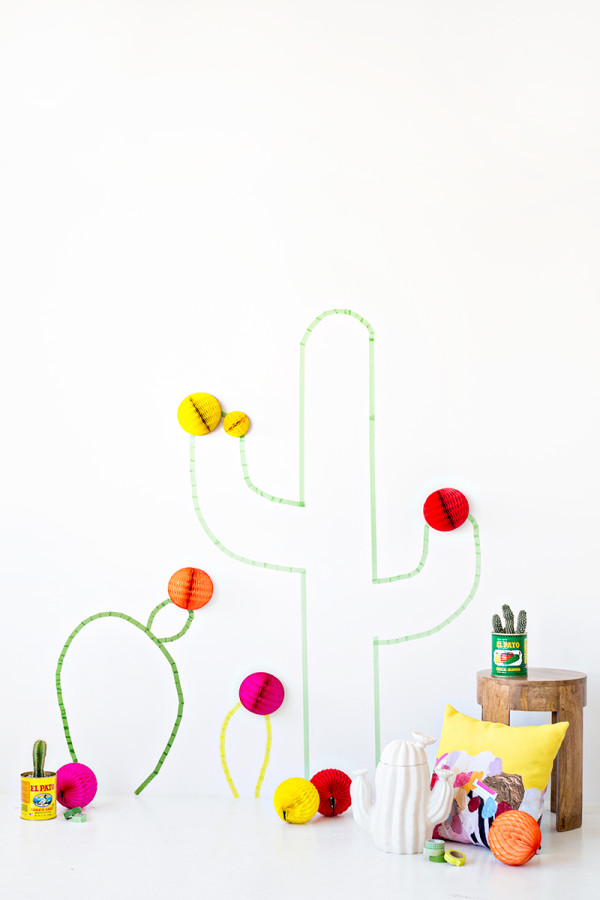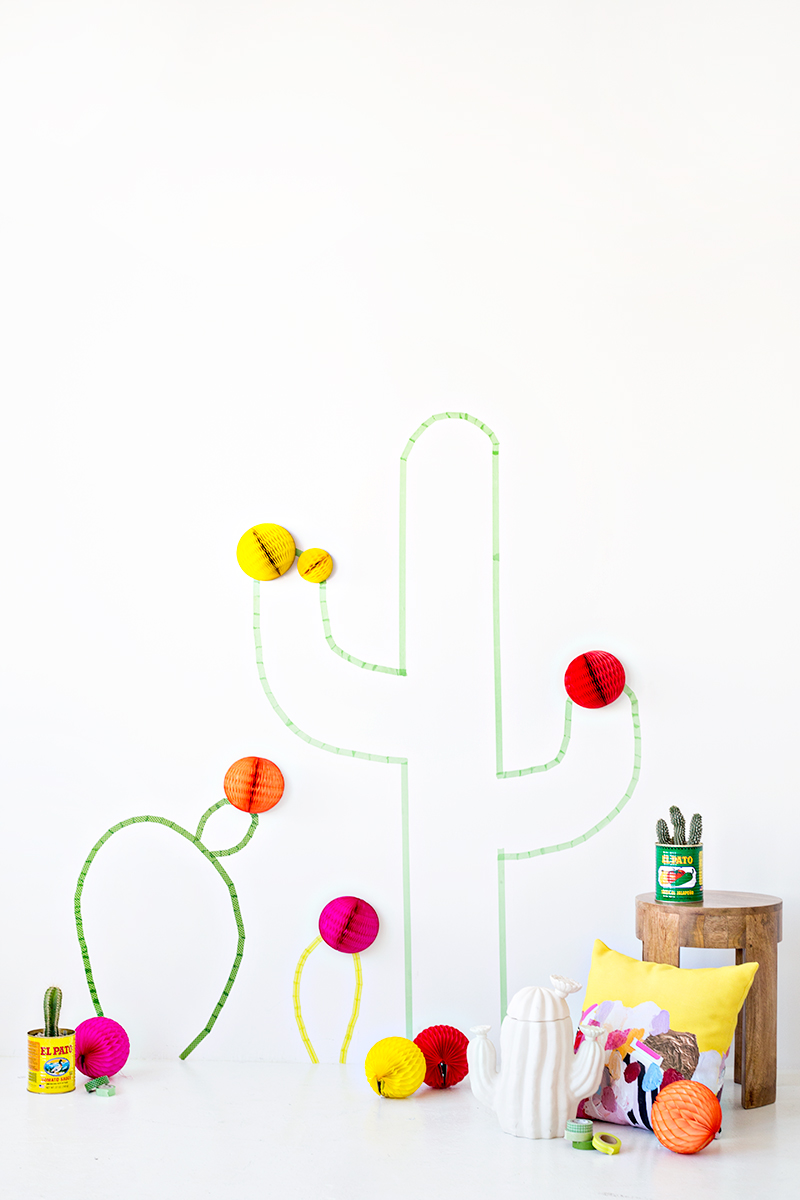 After my taco workshop, I've been all about the cacti. I just want to do all these cactus DIYs! Most of 'em may need to wait 'till summer.. but this one, it fits right in! I got a chance to go through Cute Tape's EPIC online boutique. Have you been? Literally, every color and style of washi tape you could ever want. And they recently added party supplies (like my trusty honeycombs!) too. So I decided to embark on a little wall art project. These cacti are made out of washi tape and are so easy to make! They would make the quirkiest unexpected replacement for a Christmas tree this year if you need a space saving variety, wouldn't they!? Plus, you could leave 'em up long after Santa climbs back through the chimney. Here's the how to!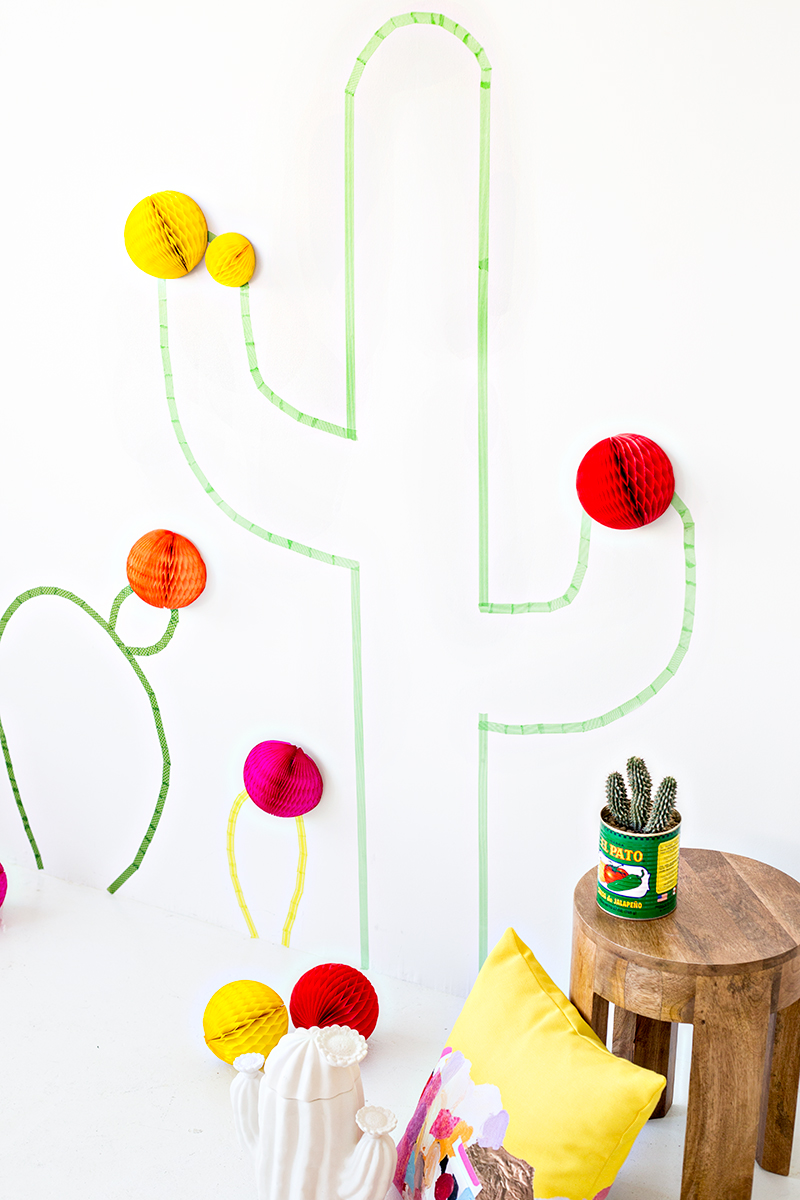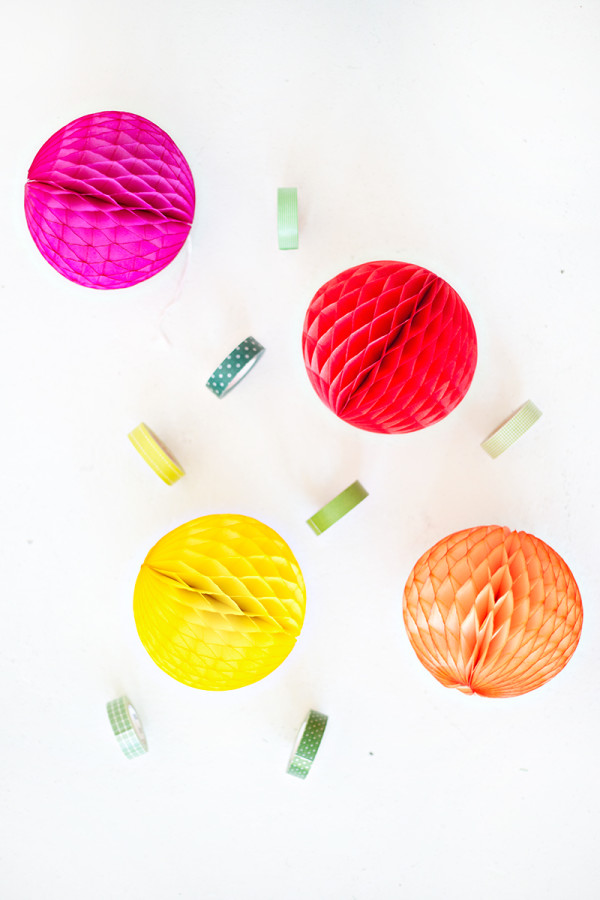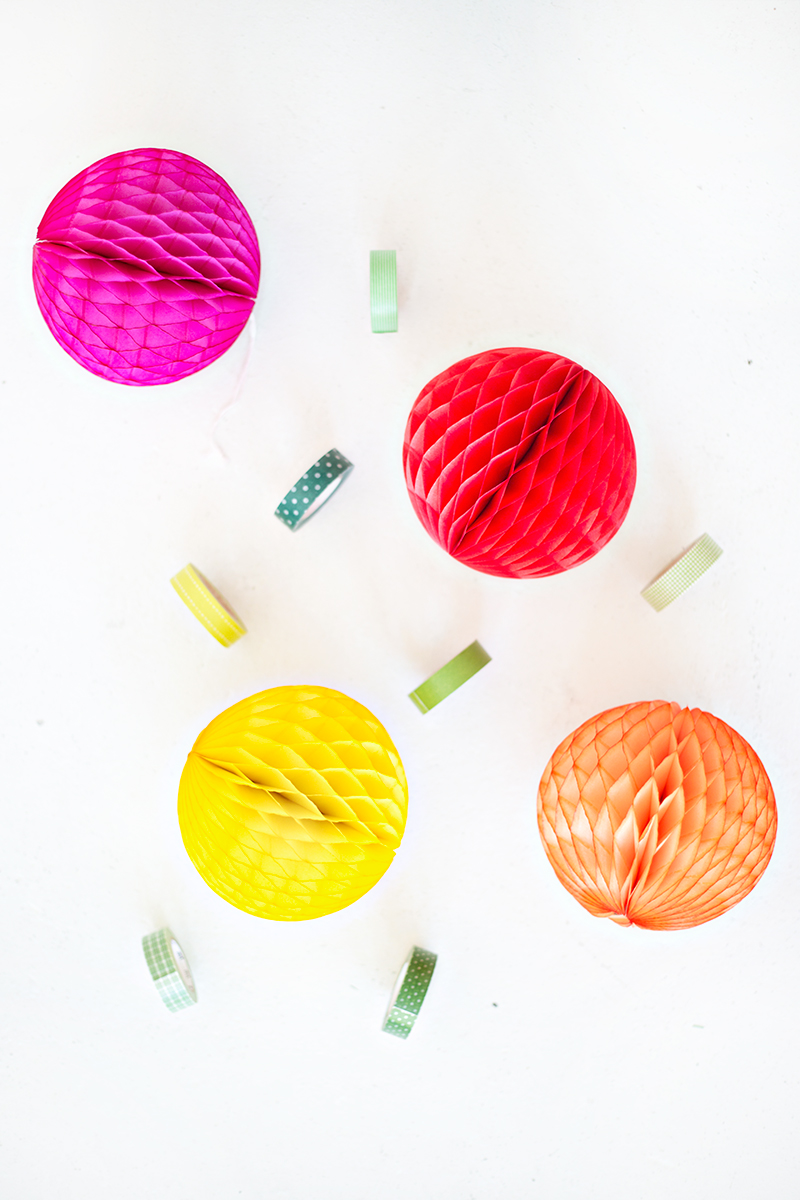 Washi Tape in a variety patterns of green shades (I used this, this and this!)
5″ Honeycombs (I used cerise, yellow, orange and red)
1. Find a wall with a good chunk of open space. I recommend doing a quick sketch on a piece of the cactus shapes you want to make. Tear off small pieces of washi tape.
2. Start placing the pieces of tape beginning at the bottom of the wall and working your way up, forming the cactus shape. Overlap them slightly, angling each one slightly more than the last to form curved shapes. You can use long strips of tape if you have a long, straight stretch of cactus, like the base of my tallest one.
3. Once your cactus shapes are complete on the wall, time to add the "buds" AKA honeycombs! Attach a few loops of washi tape to each side of your honeycomb.
4. Decide where you want each honeycomb. Tape one side to the wall, then unfold it and tape the other side to the wall. That's it!!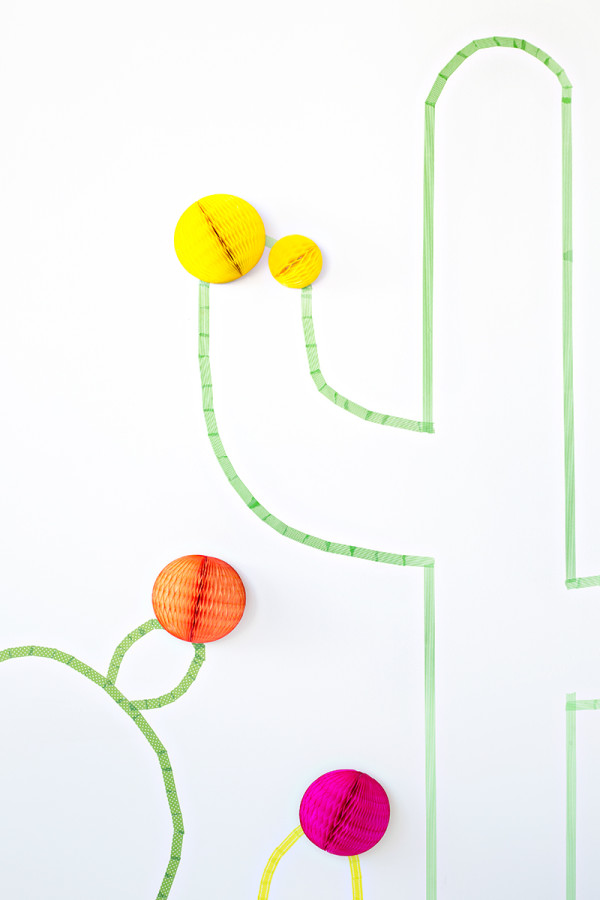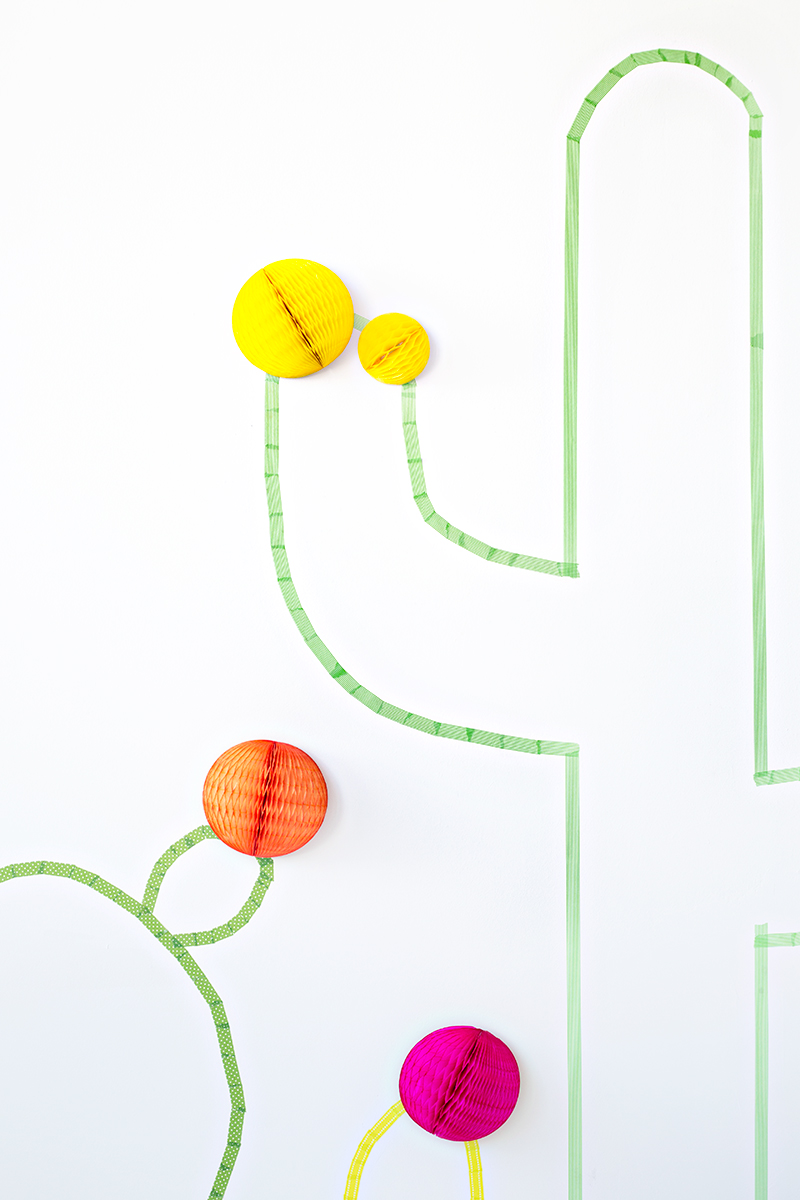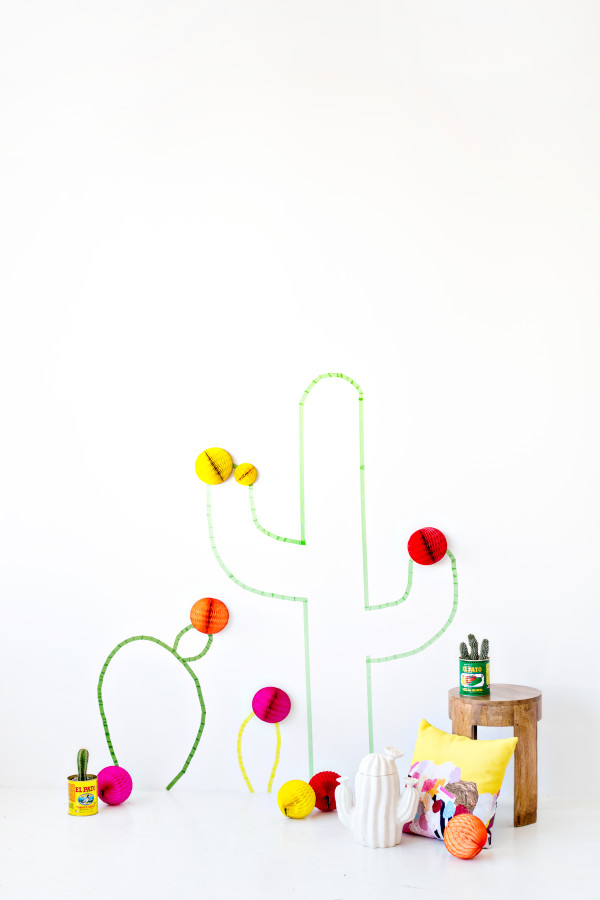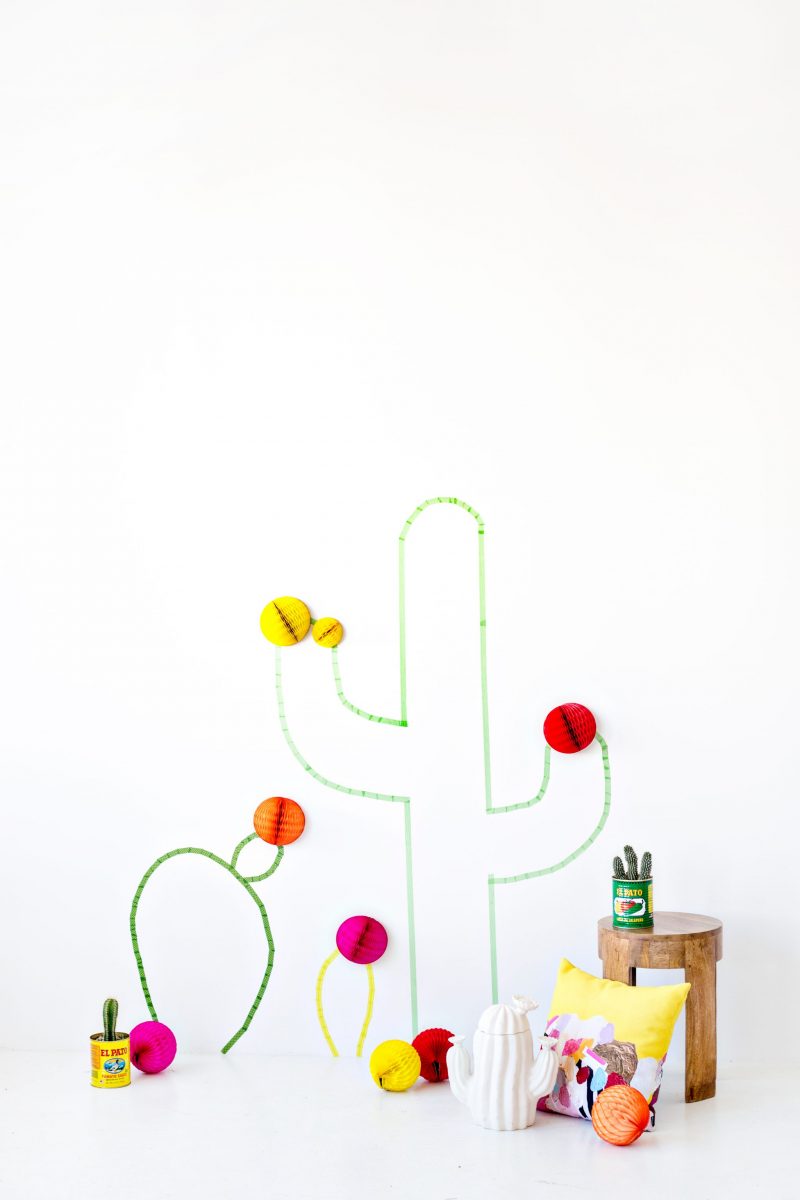 All Photos by Studio DIY
You could easily adapt this concept to be an actual Christmas tree… or you could pretend you're a desert dweller and go all out! Either way, this is such an easy + affordable way to jazz up a blank wall! For more tape varieties and honeycomb colors, head on over to Cute Tape!

This post was created in partnership with Cute Tape. All content and opinions are that of my own! Thank you for supporting the sponsors that keep the Studio DIY party going! Read more about my editorial policies here.