It's become a running joke/tradition that to be officially "initiated" on the Studio DIY team, you have to fringe a piñata. Now, this was not an intentional tradition… it just always works out that within the first few weeks we have a new team member, a piñata opportunity arises! This was Annie's, this was Chelsea's, this was Theresa's. Ha! So when my niece Quinn interned for us a few weeks ago, she had to get her piñata on! Her piñata of choice? A popcorn piñata! Perfect for all your summer movie nights, right!? Here's how to make it!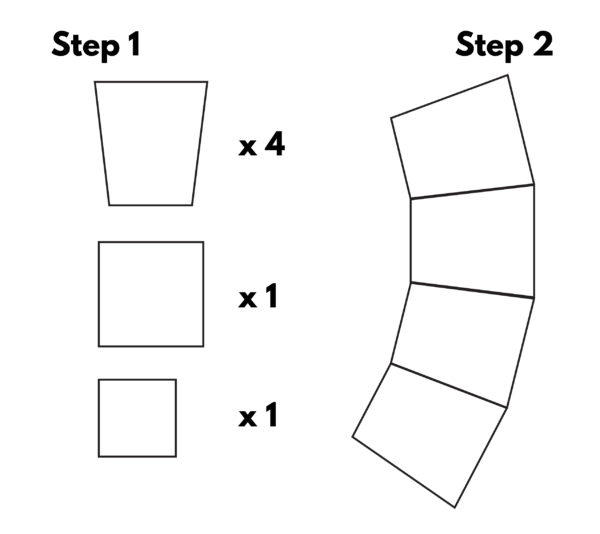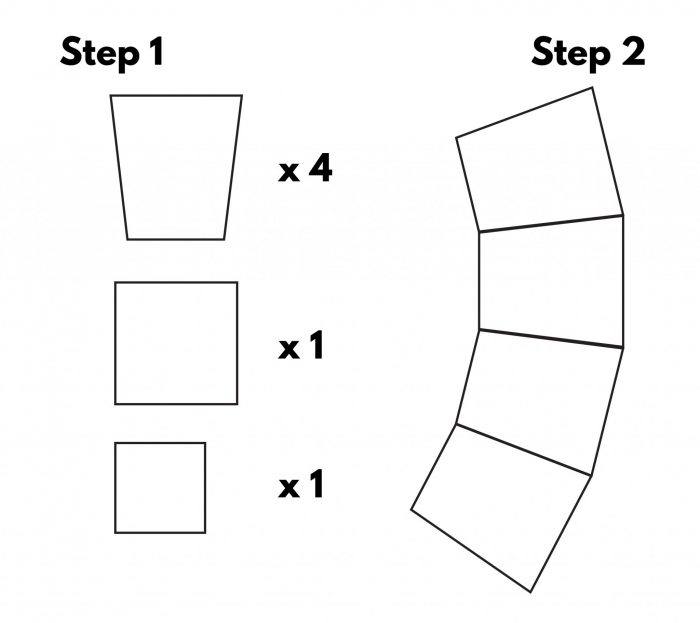 DIY Popcorn Piñata
Total Time: 3 Hours
Supplies
Large Sheets of Cardboard
Pink + White Streamers
Stack of Computer Paper
One Sheet of Cardstock
Yellow Paint
Paint Brush
Scissors
Fringe Scissors (Optional)
School Glue
Hot Glue
Masking Tape
Black + Pink Marker
Directions
1. Cut out four angled rectangles. Measure the length of the bottom of your rectangle shape and cut a square with sides that same length. Then cut a slightly larger square. This one will sit slightly inside the piñata as a base for the popcorn.
2. Tape together the four angled rectangles to form a box shape. It will be smaller at the bottom than at the top. Then tape the smaller square to the bottom, and the larger square inside the top.
3. Fringe several yards of both pink and white streamers. To do this, cut a long length of streamer and fold it in half over and over again until you have a small section left. Use scissors (or fringe scissors) to cut fringe into one side of the folded section. Repeat.
4. Use school glue to glue the fringe in vertical lines all around the piñata. Start with 3-4 strips of one color, spacing each about 1/2" apart. Then switch to the other color, than back again, etc.
5. Tear sheets of computer paper in half and crumble them up. Paint them, unevenly, with yellow paint. They don't need to (and shouldn't be!) perfect, so it looks more like the uneven color and shape of popcorn!
6. Hot glue a layer of popcorn to the square inside your piñata. Then continue to hot glue popcorn on top of that, building it up into a big pile.
7. Make a popcorn sign out of card stock using markers or sharpies and hot glue it to one side of the piñata! Time to party!
Photos by Jeff Mindell
A big thank you to Quinn for KNOCKING this piñata out of the park! Can we all give her a round of applause!? Now go throw some movie nights, people!!!