Did you know tomorrow is Election Day? Ha, how could you not, right!? While I hope all of you (USA residents) exercise your right to vote tomorrow (the real way), I have a fun printable to share today for the little ones in your life who aren't quite old enough to step into the voting booth. These VOTE! printables are perfect for getting your kids involved on election day, if you so please, or for voting on just about anything! Kids love to voice their opinion, so why not have them cast an official vote for dinner, for the next family outing, for anything?! Well, anything you actually want their opinion on. Then hand them a special "I Voted!" pin and watch them wear it proudly.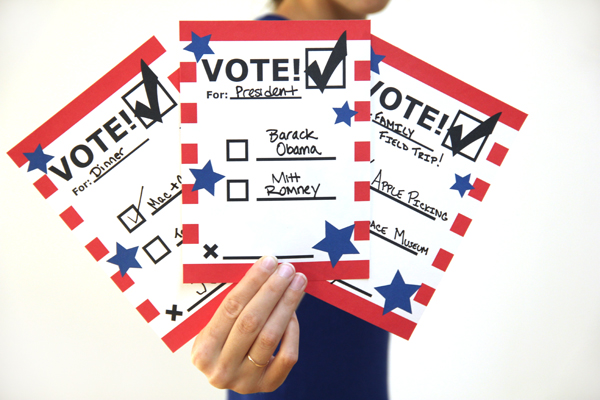 For the "I Voted!" badges, simply print off, cut out and glue to a pin or safety pin it directly to your child's shirt!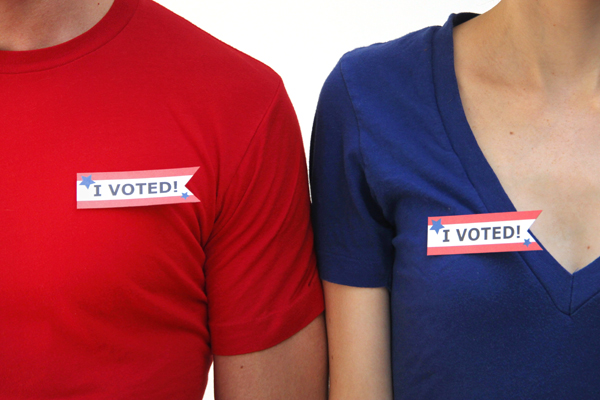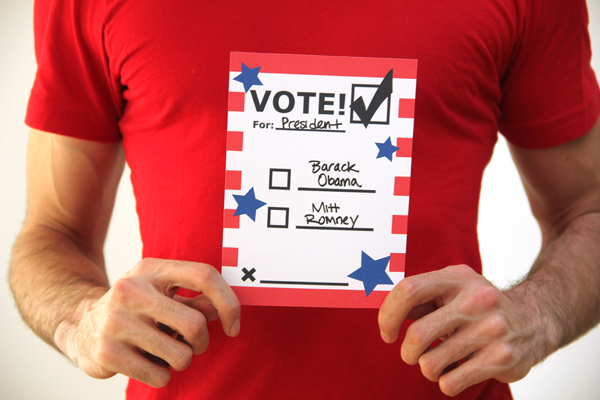 How do you like my best impression of a child's signature? Backward "K" and all! You have to get creative when you don't have any actual kids to recruit!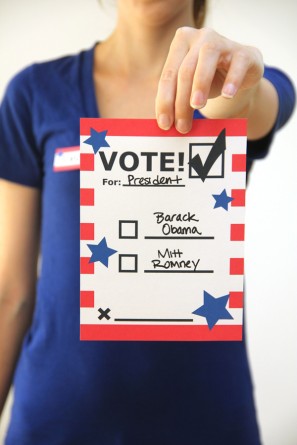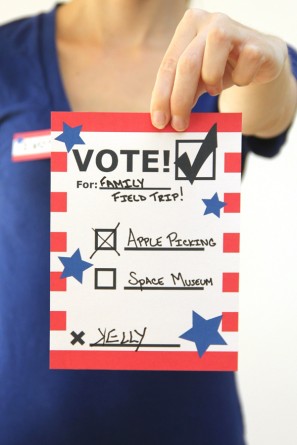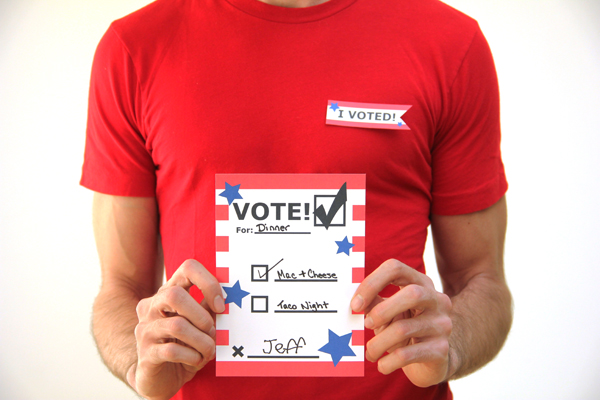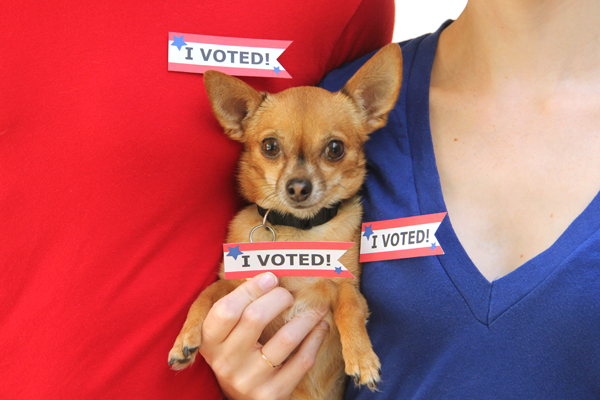 All Photos by Studio DIY
To download the printable voting ballots and "I Voted!" pins, CLICK HERE!
*Disclaimer: The colors of our shirts and the order in which the presidential candidates are listed are random and do not denote our political affiliations. While I happily exercise my right to vote, I don't choose to broadcast my political opinions on this blog, nor do I want to start a discussion about them with any of my lovely readers!*