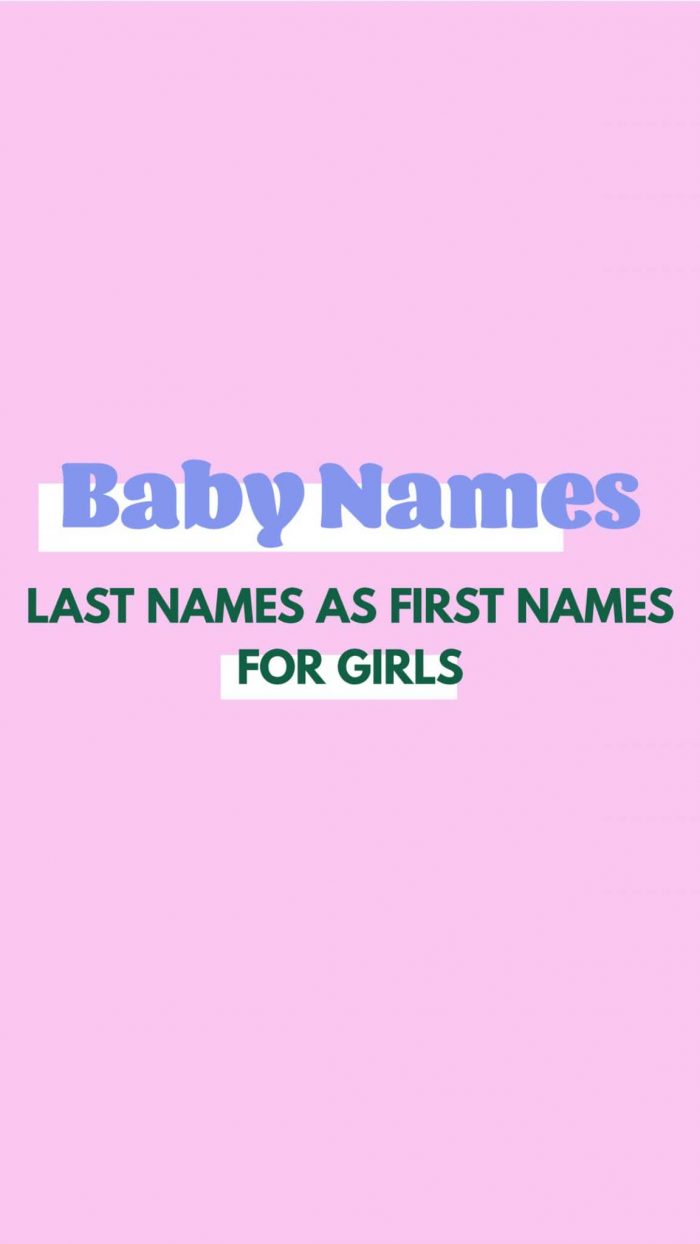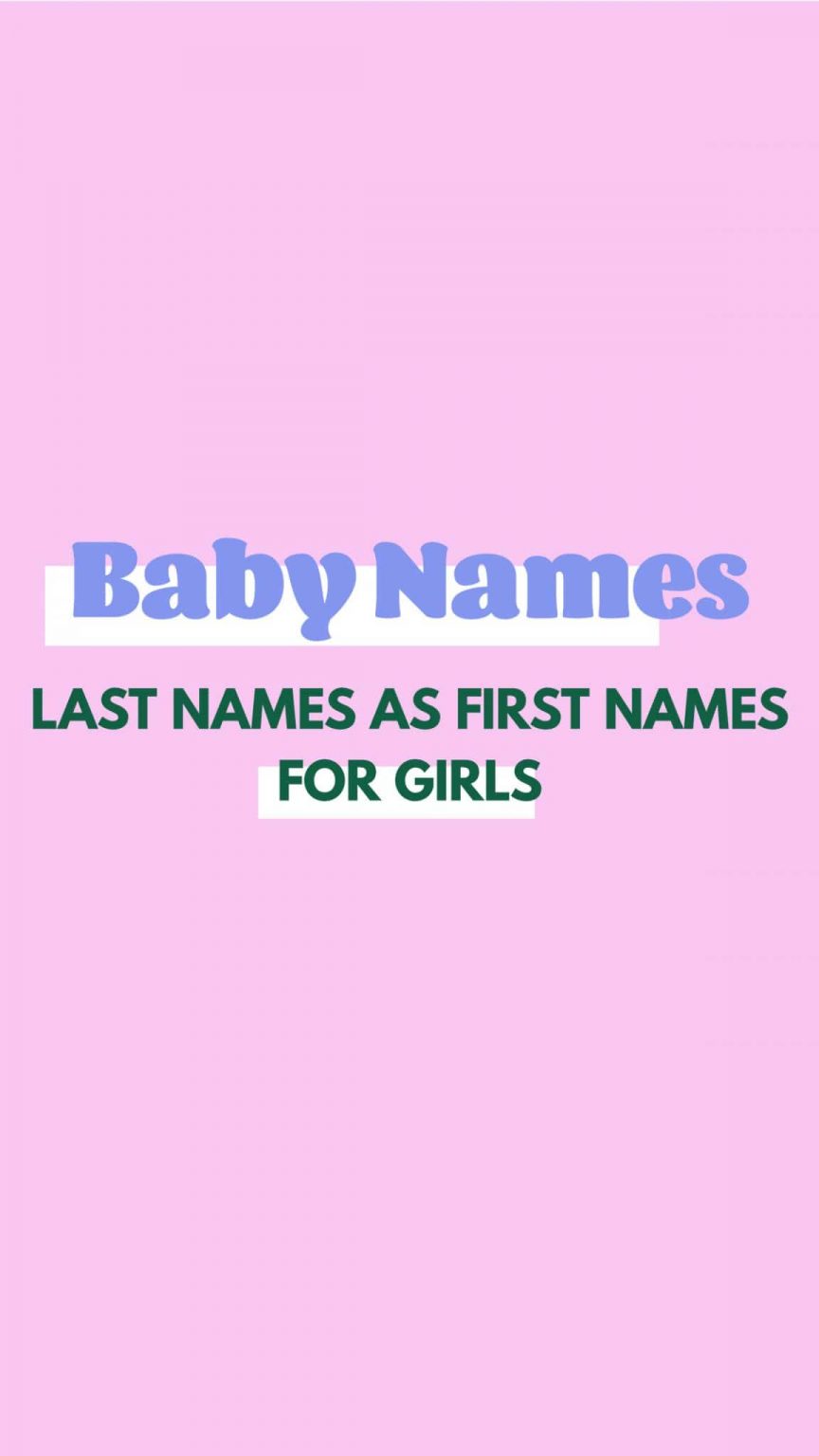 I'm so excited to kick off our new baby name series today! We had so many wonderful submissions and will work our way through as many as we can. We hope even if we don't get to yours specifically, that you find some names you love through someone who perhaps had a similar ask or style to you!
If you're wondering who the "we" is that I'm referencing, it's myself and my closest friend Lauren! Baby naming is a topic we've had fun with for ourselves, family and friends and the baby name posts I've shared here on the blog have been some of my all-time most popular, so clearly we aren't alone in this! The two of us will be the ones brainstorming the initial list of names we share here based on the submissions we receive…
And then that's where you all come in! After we share our suggestions, we'd love to hear YOU share any names you can think of that fit the description in the comments below! Let's help some mamas out!! It's going to be so fun.
So without further ado, let's get to our first baby name topic from Annie M!!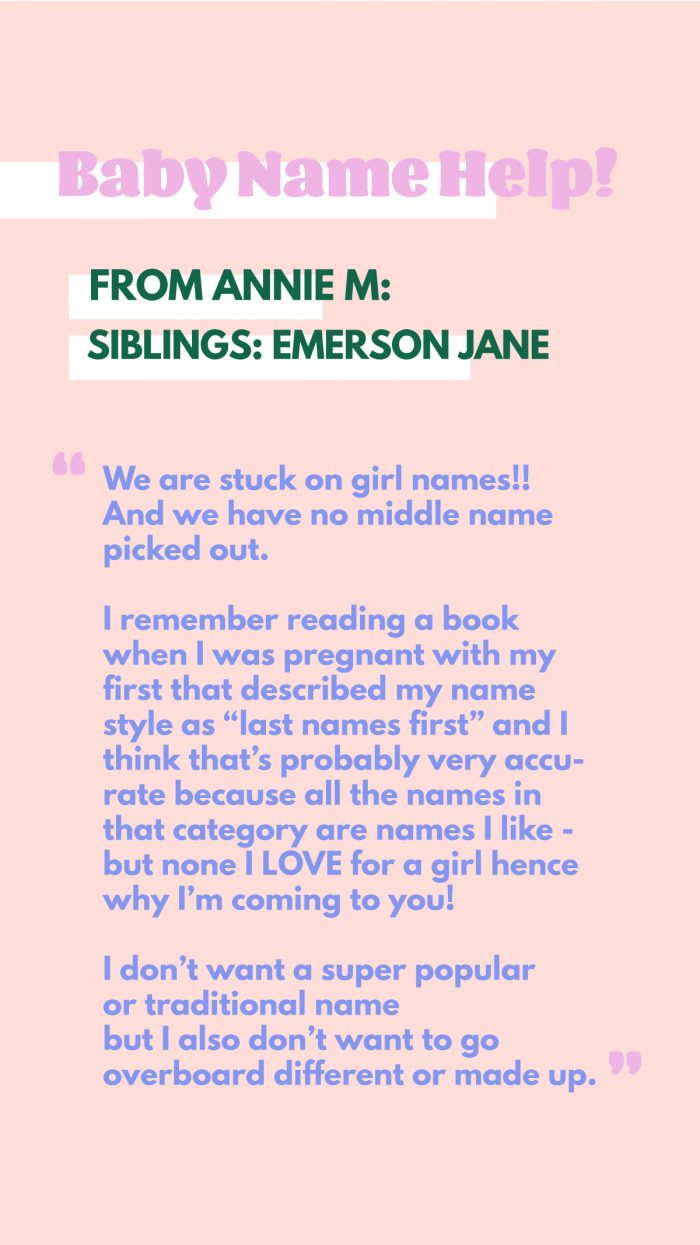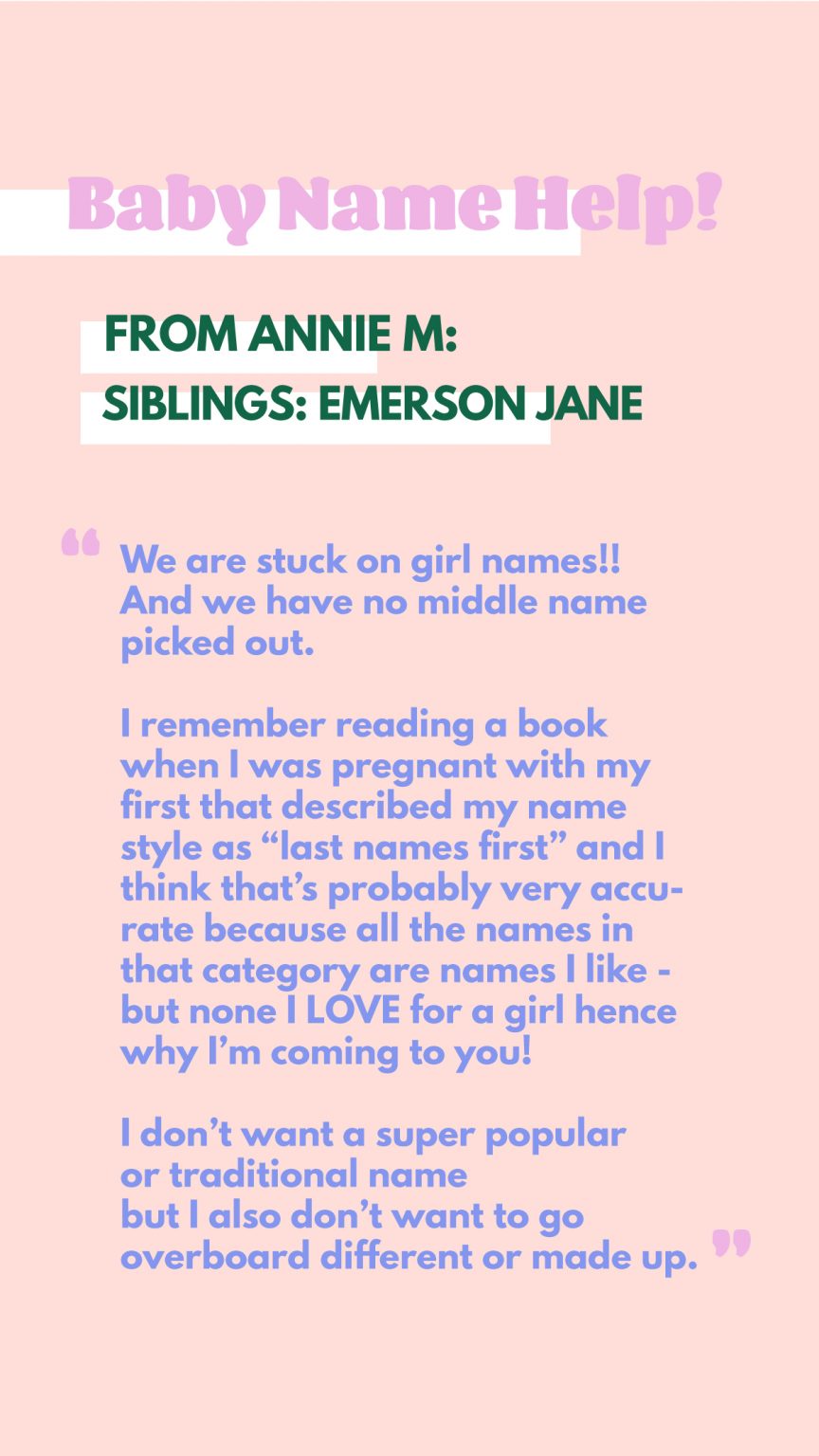 Annie M has a daughter named Emerson Jane. She doesn't know if she's having a boy or girl, but has a boy name picked out already so she's just looking for girl names for this little one! Here's what Annie had to say:
We actually don't know what we are having next month but we have a boy name we love. We are stuck on girl names!! We have no middle name picked out. I remember reading a book when I was pregnant with my first that described my name style as "last names first" and I think that's probably very accurate because all the names in that category are names I like – but none I LOVE for a girl hence why I'm coming to you! ☺️ I'm the same as you, I don't want a super popular or traditional name but I also don't want to go overboard different/made up.
Ready for our suggestions!?
Last Names as First Names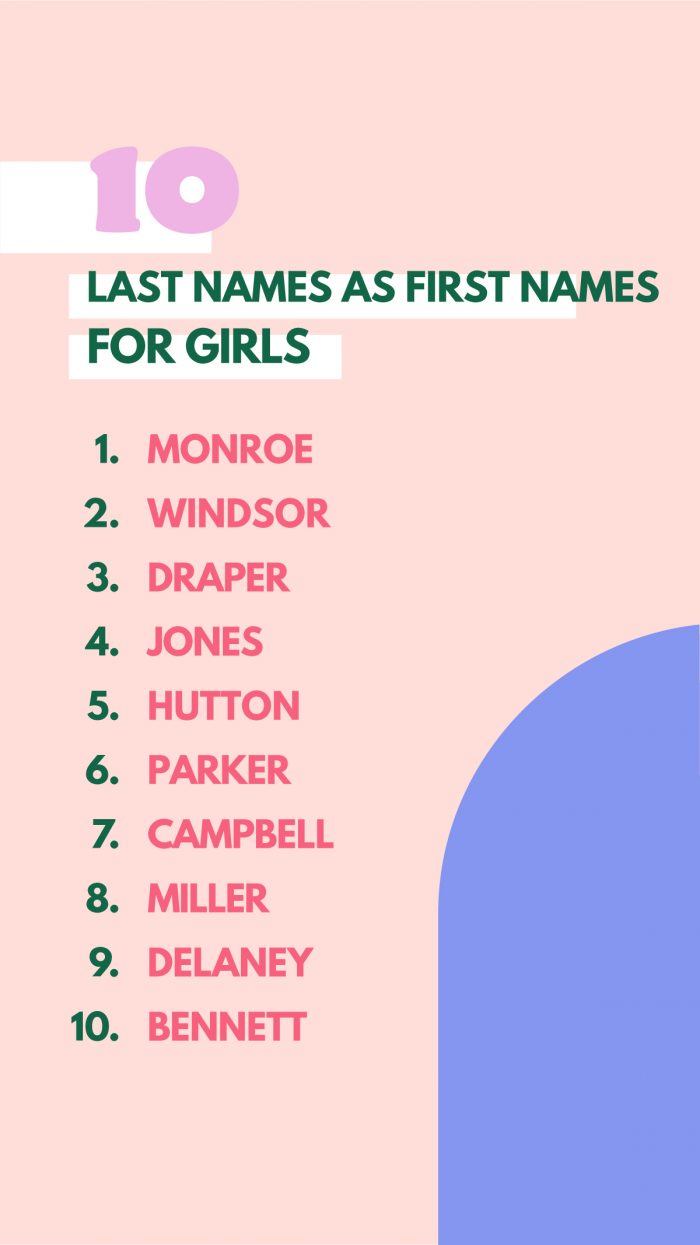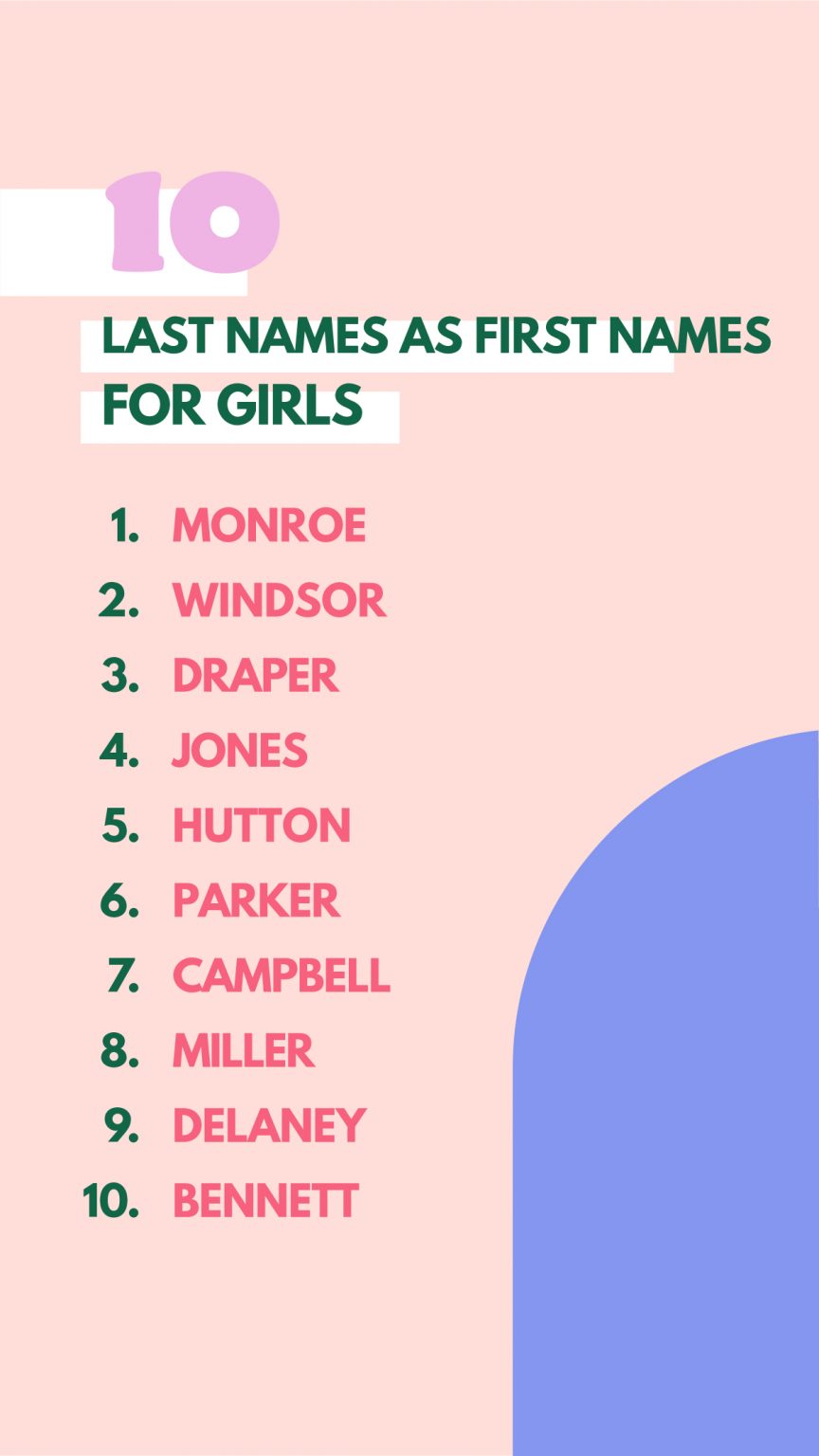 There are so many last names that make perfect first names for little ones. They are often strong and bold, but still familiar and easy to pronounce. They also provide some fun nickname options! Here are a few favorites:
Monroe
Windsor (Winnie)
Draper
Jones
Hutton
Parker
Campbell (Cammy)
Miller
Delaney
Bennett (Bennie)
Short Middle Names To Pair With Surnames
Here are some short middle names that would pair perfectly with last names used as first names:
Eve
Grey/Gray/Grae
Kate
Era
Noa
Bee
Greer
Mae
Moore
Wren
Sample Name Pairings – Our Favorite Picks!
Here are some of our favorite combos from the surnames we listed above!
Windsor Grey
Jones Noa
Campbell Mae
Parker Bee
Miller Wren
Draper Moore
What are your favorite last names as first names?
Now here's where you come in! What are your favorite last names that could be used as first names? What did we miss!? Or, any faves that we included? Would love to hear 'em below!!
Congratulations, Annie! Hope you find some names you love from this community!!
If you're expecting or adopting and would like to apply to be a part of the series, click here to fill out this form about your situation and name preferences!!