My favorite part of the vintage car party I created was the interactive table runner, and it was the simplest thing to make! This chalkboard car runner is great for a party but it also is perfect for an everyday play mat for your little ones. They'll love creating chalk homes and obstacles and racing their cars along it. You can even lay it out on the table while you get dinner ready to keep them busy! You could even make one of these as a holiday gift and send it along with colorful chalk and a bunch of little cars! Here's the full DIY…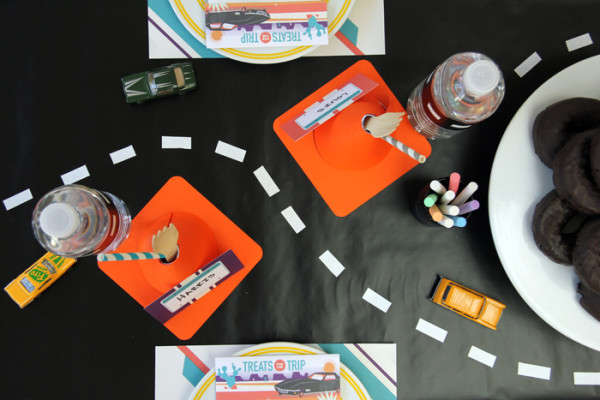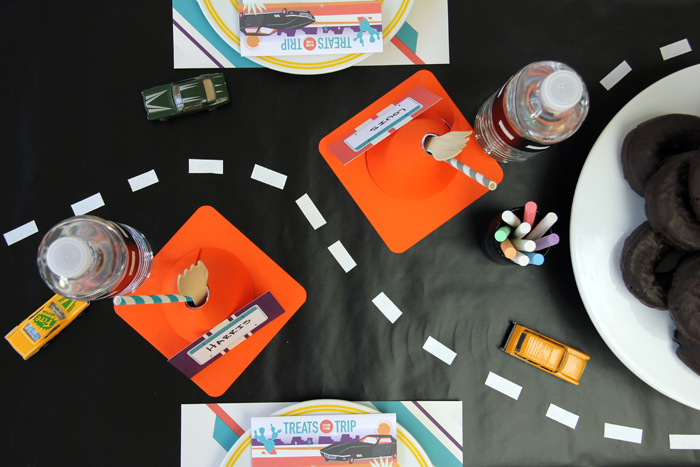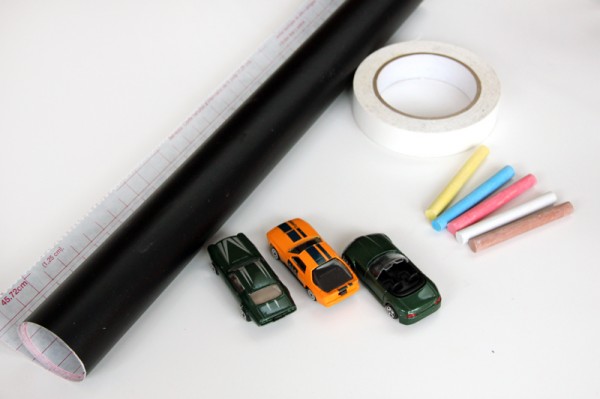 Supply List:
Chalkboard Contact Paper
White (or Yellow) Artist's Tape
Chalk
Toy Cars
To Make:
Unroll your Chalkboard Contact Paper and cut it to the desired length if necessary. Cut small rectangles of tape and tape them down the runner, curving and winding as you please to form roads. Set out some chalk and toy cars and watch the kiddos have a blast! It really is that easy!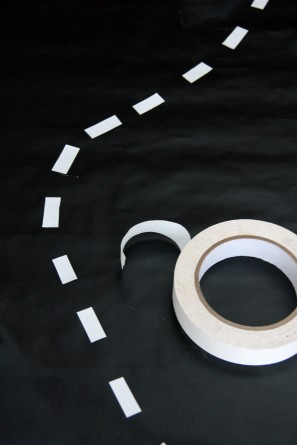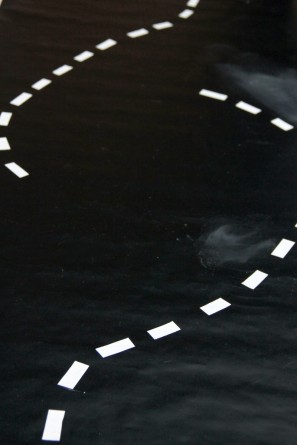 I wanted my runner to be temporary so I left the backing on my contact paper, that way it can just roll up and be stored away when it's not in use. If you have a designated kids table in a playroom and want to make this a permanent feature, simply peel off the backing and carefully adhere the runner to the table.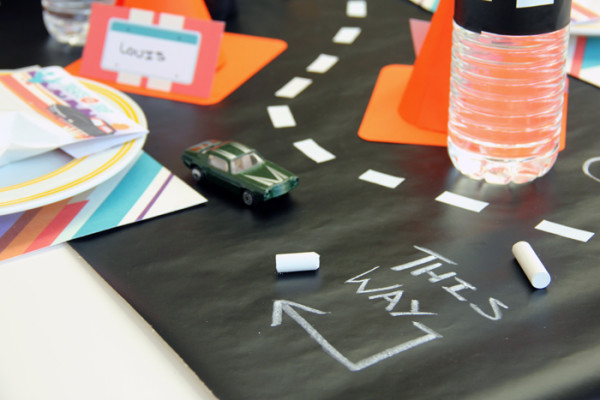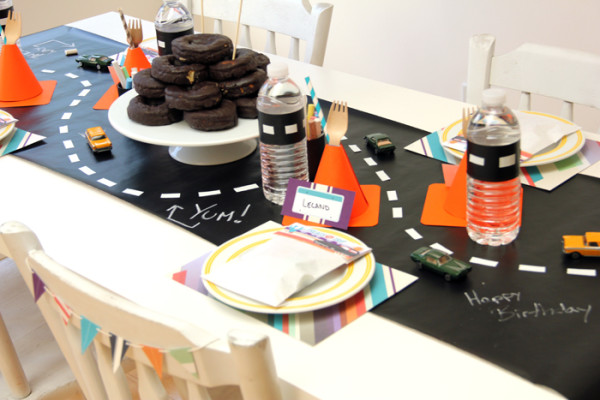 All Photos by Studio DIY
Don't forget to check out the full vintage car party right here!
Looking for more DIY projects? Check out the full project gallery here!