I was perusing the seasonal section of Target as I far too often do, and came across the prettiest Easter nonpareil sprinkles. Obviously, I bought them. And then I proceeded to cover eggs in them. Because isn't that the logical thing to do!? Sprinkles are the new glitter, after all! These sprinkle Easter eggs are quite delicate but man are they pretty! Now make your own. You know you want to.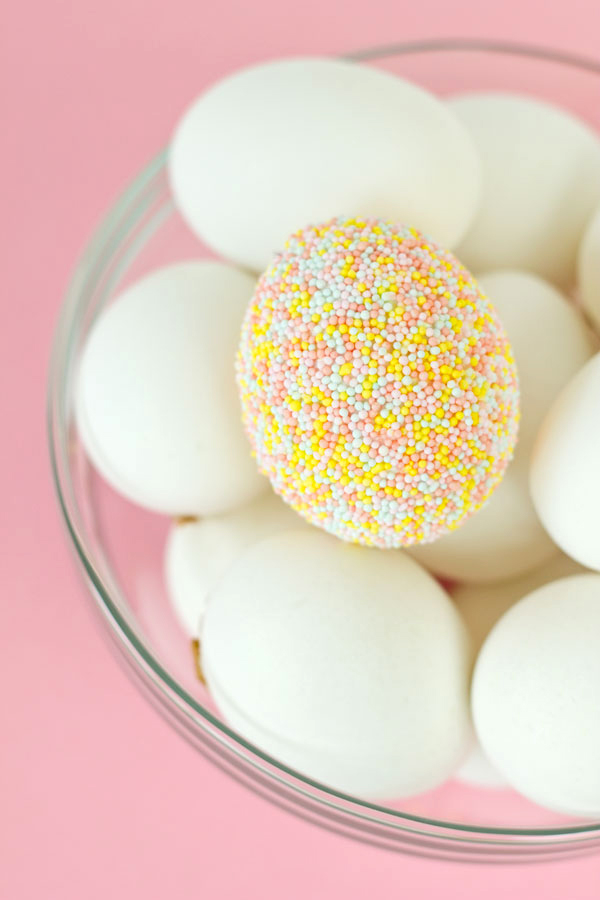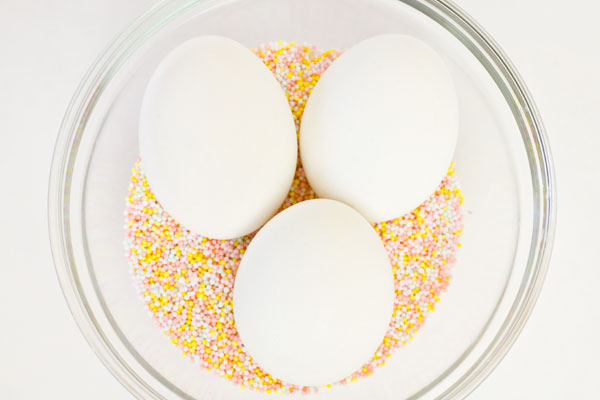 Pastel Nonpareils (I found these at Target!)
Eggs, Hard-Boiled (Update: If you are concerned about wasting eggs, you can use this same concept on styrofoam eggs or other faux eggs you can find at a craft store!)
Tacky Glue
Paintbrush
Spoon
First you need to get everything set up. Pour your sprinkles into a medium size bowl. Squeeze some tacky glue out of the bottle onto freezer paper or wax paper. Using your paintbrush, cover your egg in a good, even layer of the glue. Now dip your egg in the sprinkles and press down firmly, covering about half your egg in sprinkles.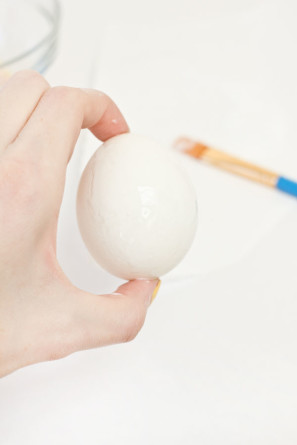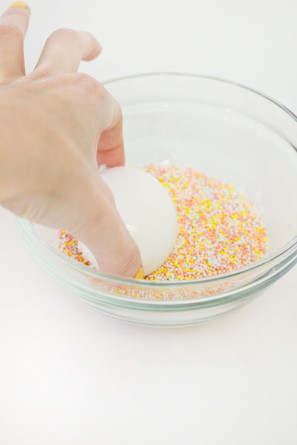 Let go of your egg in the bowl, and using a spoon, cover the other half of the egg with the sprinkles. Now for the most important part! After your egg is fully covered in sprinkles, firmly press the arc of the spoon against and around your egg, "sealing" the sprinkles on. If you don't do this step, your sprinkles will fall off very easily. So do it!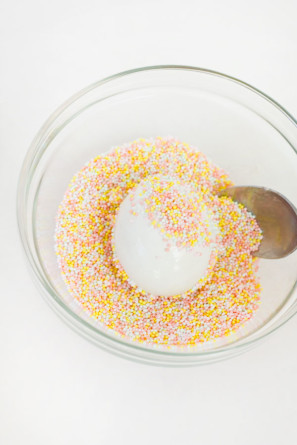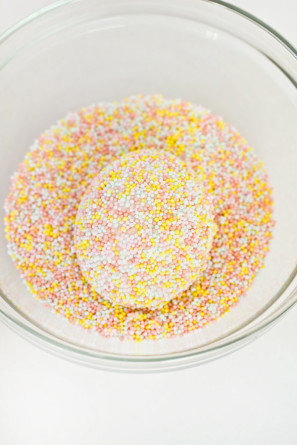 Let your egg dry partially right there in the bowl of sprinkles (You can use a large bowl so you can do multiple at once). Once the sprinkles are mostly set, if you want, you can carefully lift it out and allow it to dry completely on a wire rack.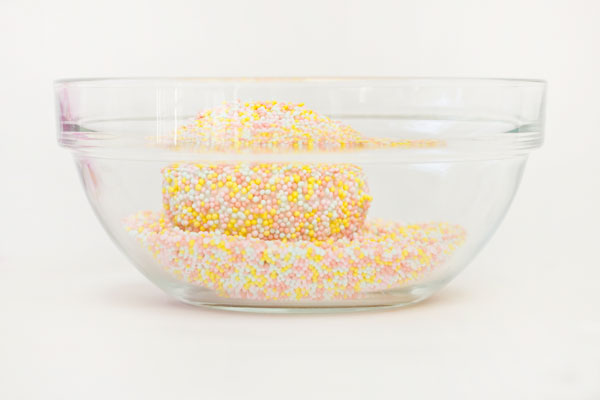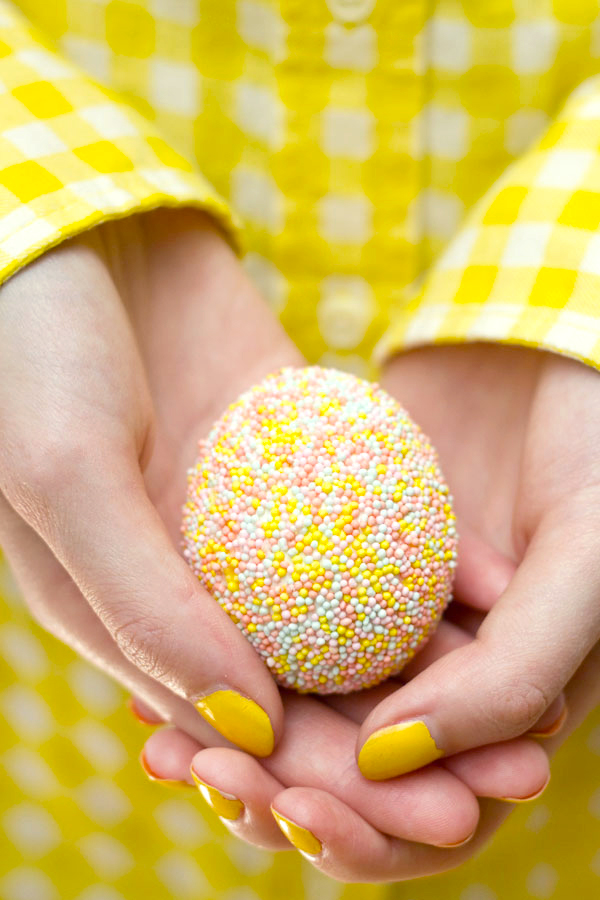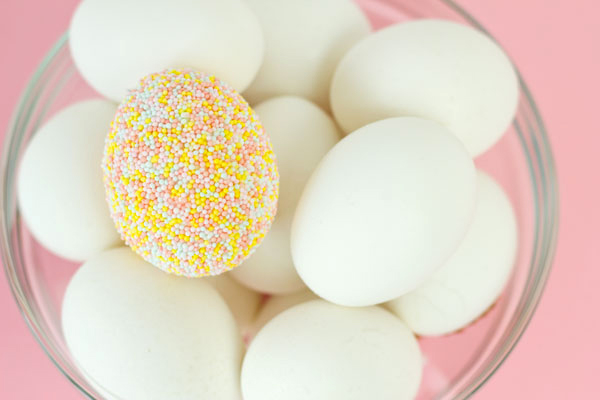 All Photos by Studio DIY
A little note.. These eggs are delicate and meant for decoration only. Make sure you do the spoon "sealing" step to secure the sprinkles and try not to toss these around. Please do not eat them! Obviously the glue renders the sprinkles inedible, and be sure to throw away your excess sprinkles since they will have come in contact with the glue as well.
For more Easter DIY projects, click here!