I'm knee deep in glitter over here, ladies and gentleman! Since I don't gravitate towards glitter throughout the rest of the year, when Christmas rolls around, I make up for it. Big time. Here's the first of a few glitter-fied projects, DIY glitter party hats for the holidays! With tinsel too! Oooh… sparkly! I was lucky enough to receive a big ol' box of Mod Podge products to try and since it's the only item that can hold it's own against glitter, I got my glitz on. These hats are easy peasy and the glitter stays right where it should! Now about all that glitter you accidentally dumped on the floor. Well, I can't help with that.
Supply List:
Paper Mache Cone (Purchased at a local craft store)
Mod Podge (In the finish of your choice! There are so many options. Decisions, decisions!)
Paint brush
Glitter (I prefer very fine glitter, such as Martha Stewart's)
Tinsel Garland
Headband (Or ribbon/elastic if you prefer)
Hot Glue Gun
To Make:
Cover your paper mache cone with an even coating of Mod Podge. Work quickly, you don't want any of it to dry.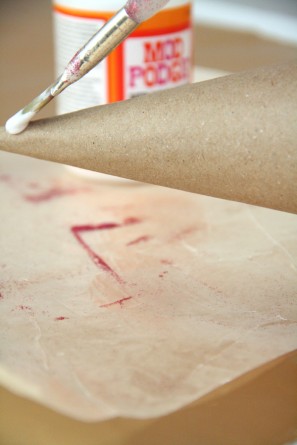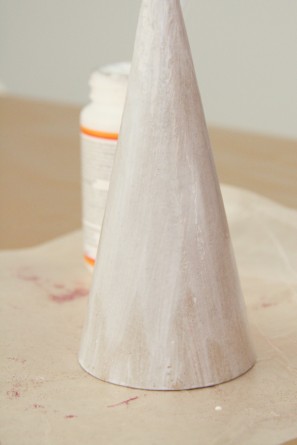 Immediately cover in glitter. As you can see my glitter method is very scientific, consisting of dumping almost the entire container of glitter on my hat. Shake off excess. Be sure to put down a piece of wax paper before you do this so you can easily funnel your leftover glitter back into it's jar. Let dry completely.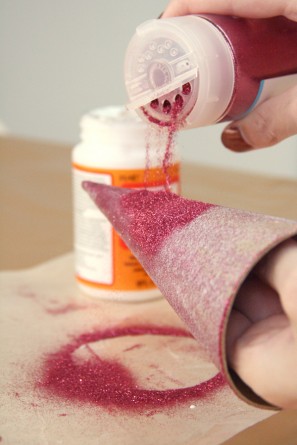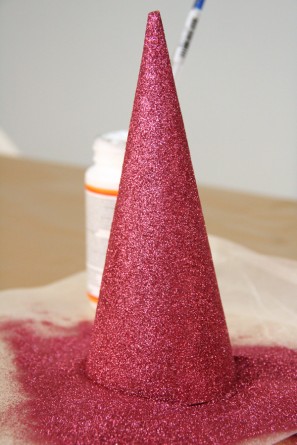 Once dry, it's time to seal your glitter so you aren't covered in it every time you wear the hat! Paint another layer of Mod Podge right over your glitter. Let dry completely. It will turn clear, promise!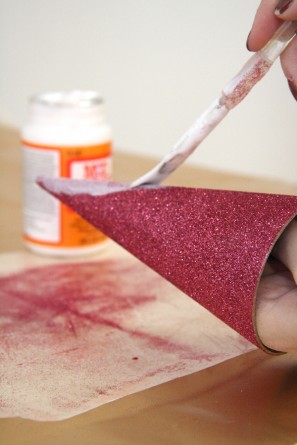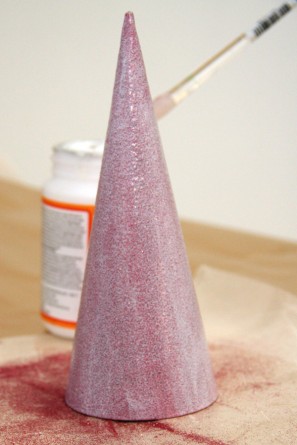 NOTE! If you aren't using a headband, see below before doing this step. Cut a piece of tinsel the same length as the circumference of your hat.Carefully use hot glue to attach it to the bottom of your hat. Then cut a small piece of tinsel and hot glue it to the top of your hat.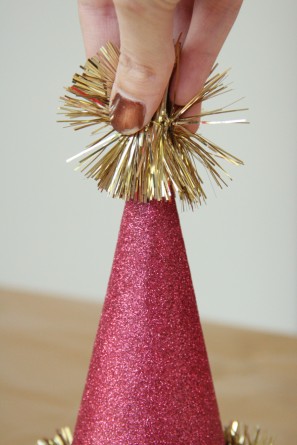 If you're using a headband, you can get fancy or keep it simple. I kept it simple. (Remember, I happily cheat during the holidays!) I just glued it with two dots of hot glue onto the edge of the hat. Hold in place until it sets. If you want to cover up the inside you can glue a circle of cardstock to the bottom of the hat, then sandwich the headband between that and another circle of cardstock. If you're forgoing the headband all together, use an awl to poke two holes in your hat and slip a ribbon or elastic through. Secure with a knot and then cover with tinsel as outlined above.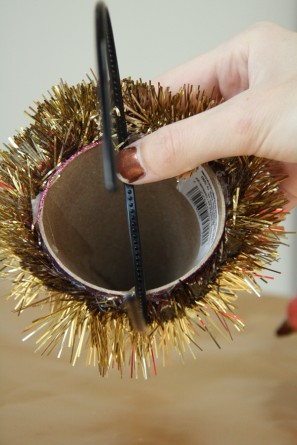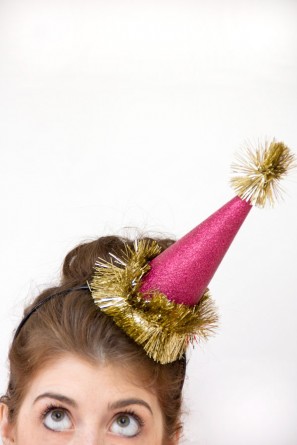 Put your hat on and get your jingle on!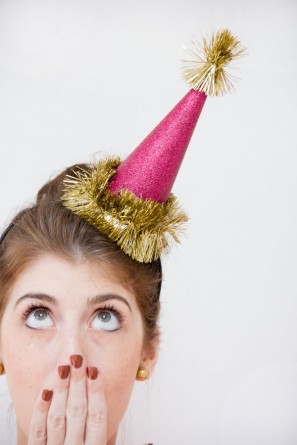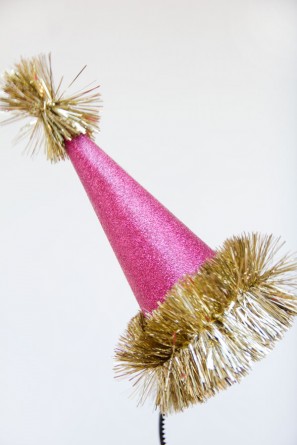 All Photos by Studio DIY
Man I love the holidays. Long live glitter! Not that I have a choice, since my apartment is now covered in it. Forever.
Of course, there's a whole lot more you can do with Mod Podge besides cover things in glitter. For more, check out Plaid's Facebook, Twitter and Pinterest!
Looking for more DIY projects? Check out the full project gallery here! And if you're looking for some serious holiday cheer, you can get a hefty dose of that right here.
I received product and payment for this post as part of a campaign with Plaid and The Blueprint Social. All opinions are my own.