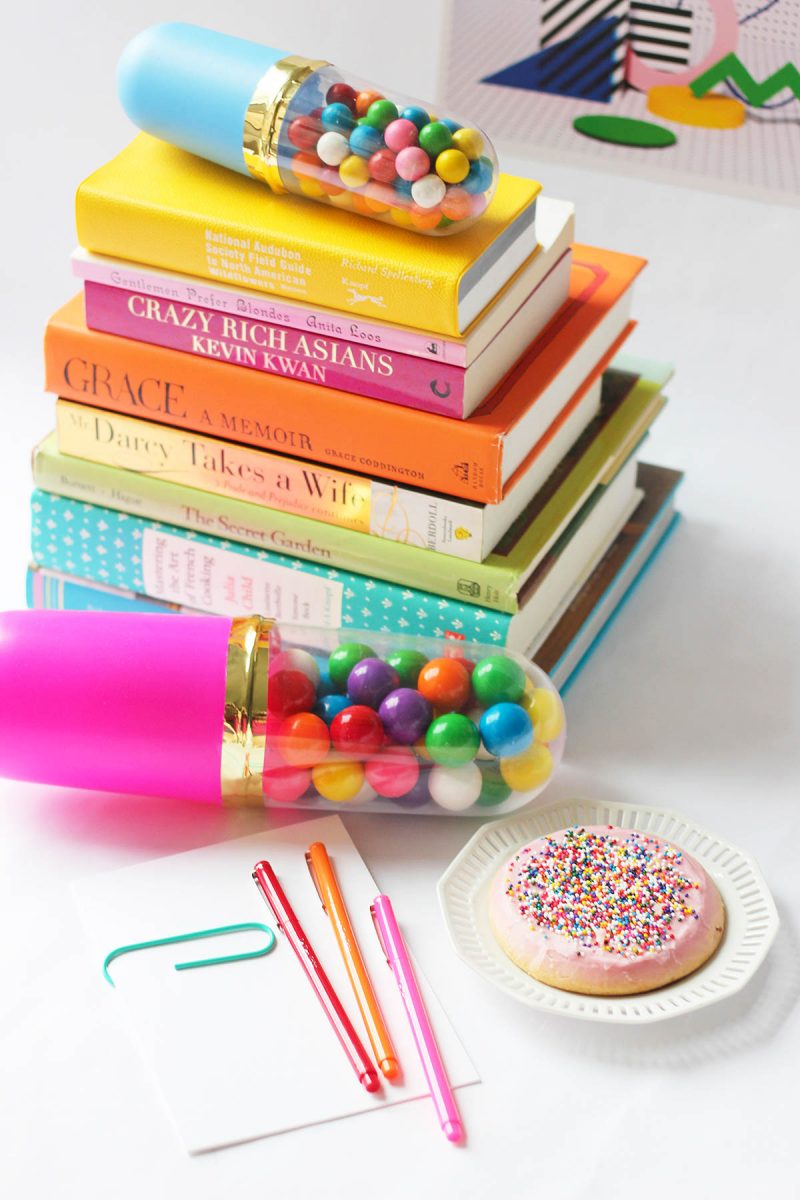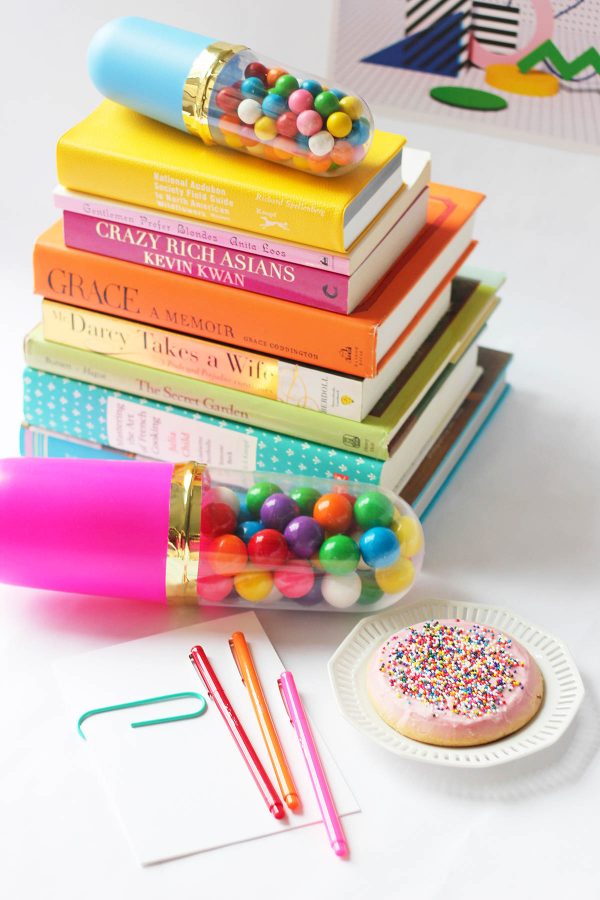 Hey guys! Hannah from Homemade Banana here again and this time I've got a lil' something to brighten up your desk! Whenever I'm out vintage shopping, I'm always on the hunt for playful, unexpected objects to add to my shelves or my coffee table. I have a Dalmatian sculpture, a tiny gold telephone and a bright turquoise urn I've since planted with succulents, just to name a few of my treasures. But something seemed like it was missing and I wasn't quite sure what it was until a couple of weeks ago. It was late and I was lying in bed when the idea struck me like a delicious thunderbolt—my desk needed a dose of fun in the form of a sprinkle pill paperweight filled with colorful gumballs!
Mary Poppins says that a spoonful of sugar helps the medicine go down, and I say that a pill full of gumball sprinkles has a similarly delightful effect on one's home decor. It has the benefit of looking good, sparking conversation and (when times get desperate and hanger looms large) a source of sugar-filled snacks. Really, what's not to love?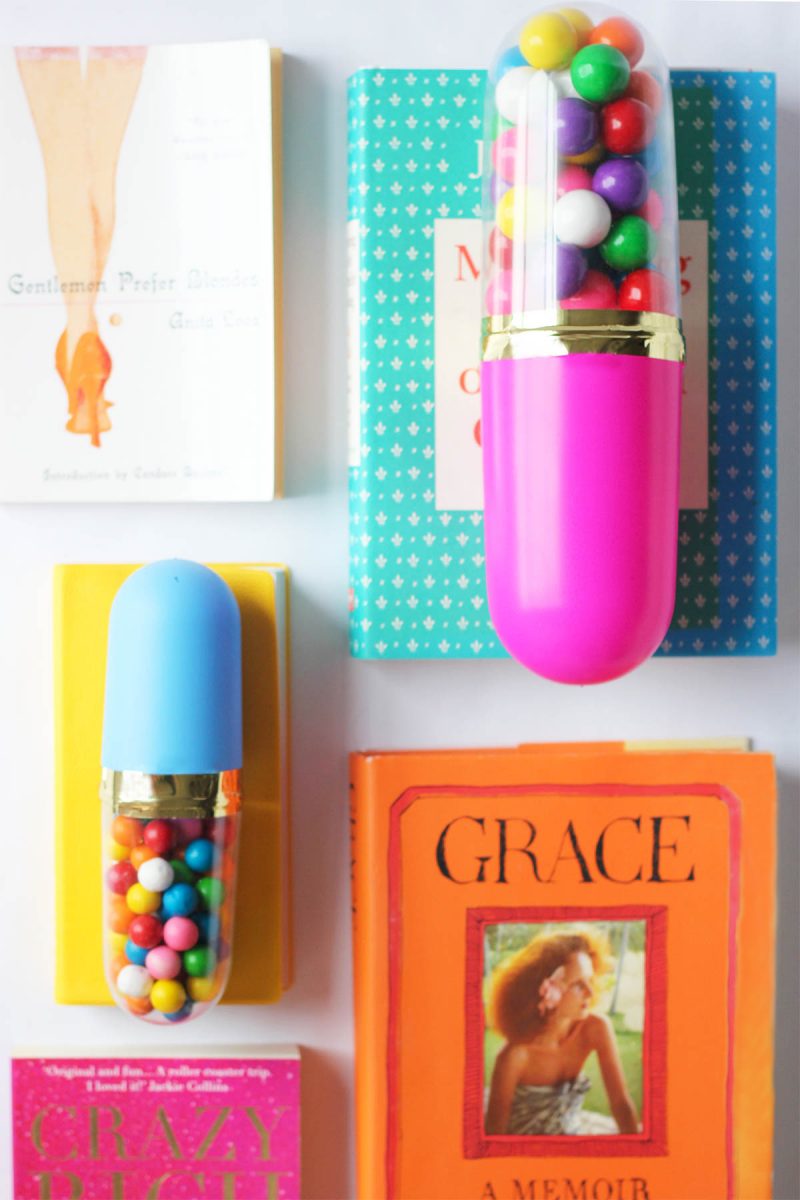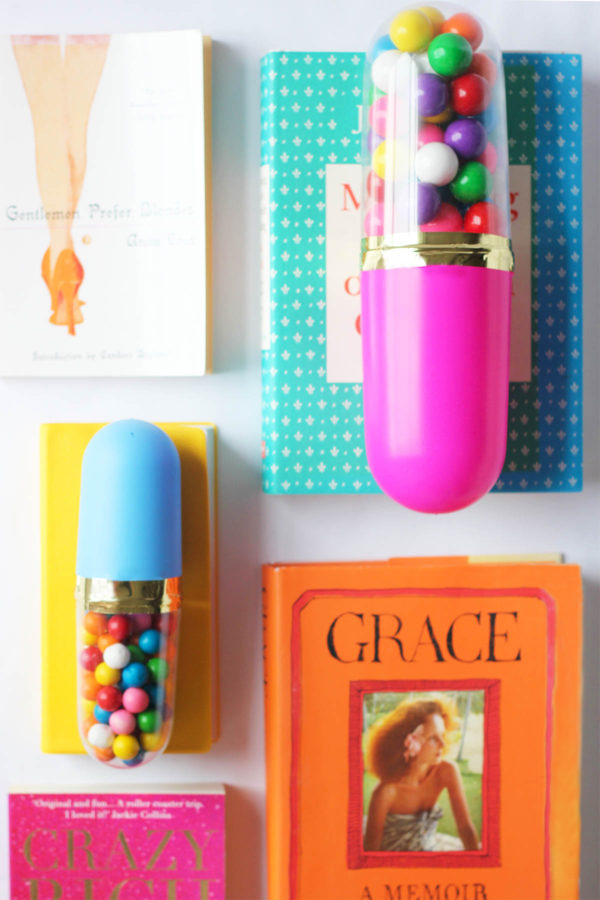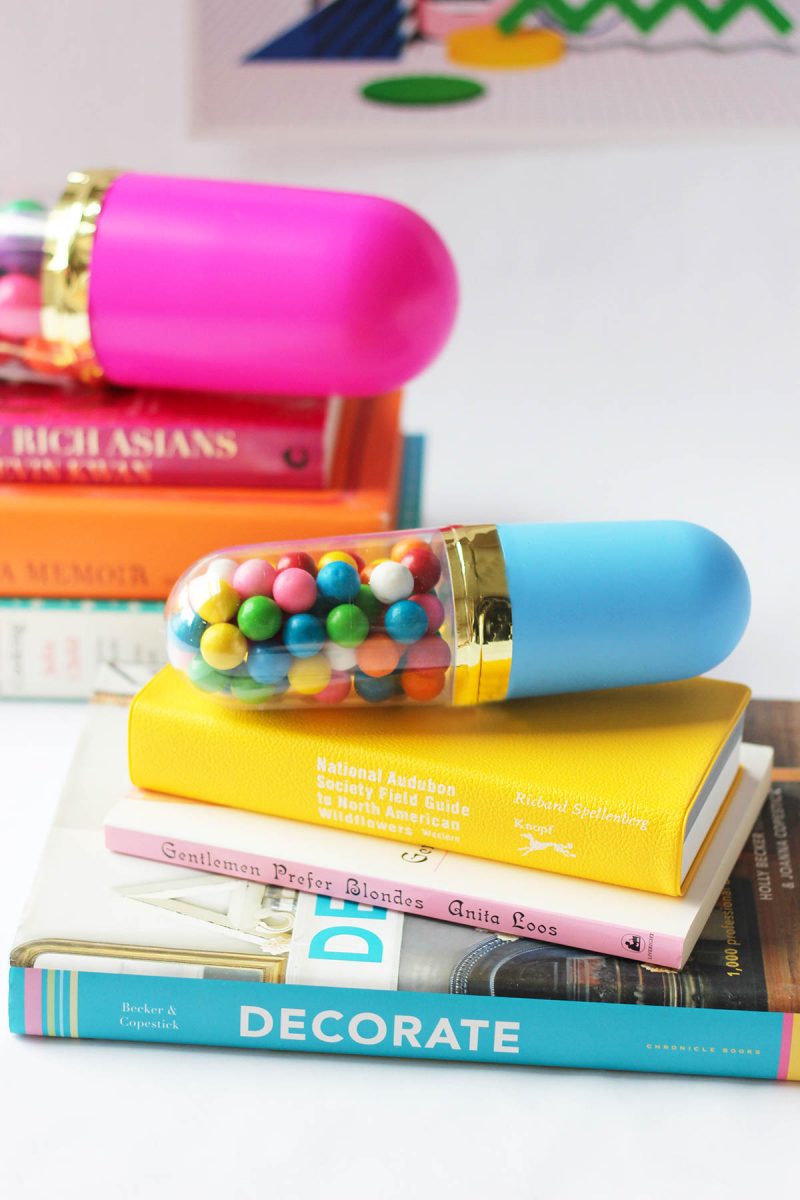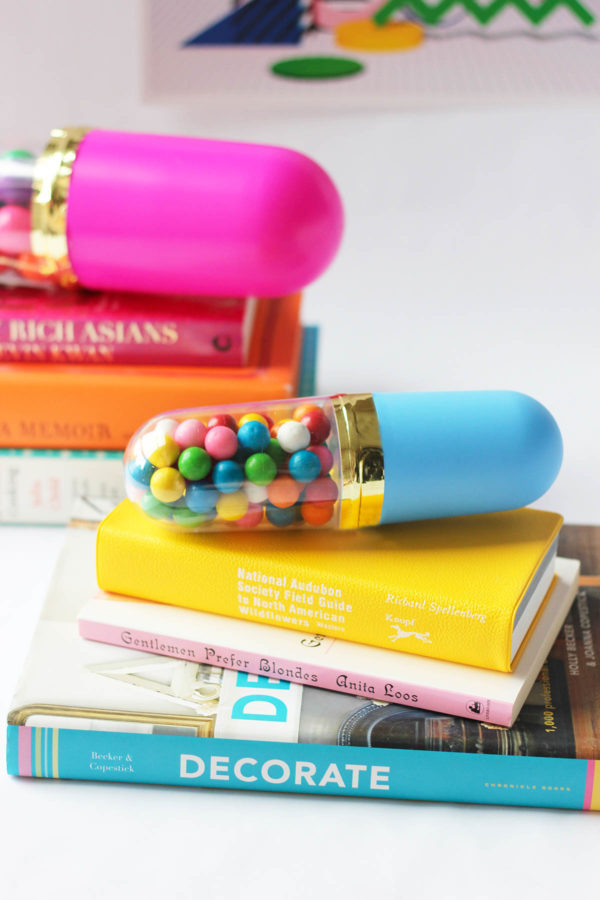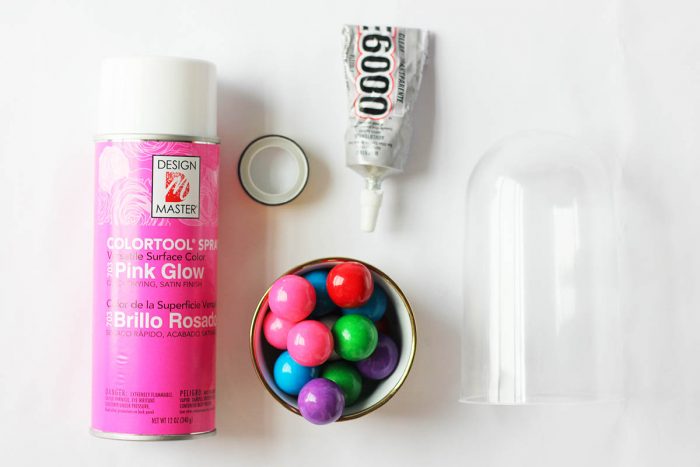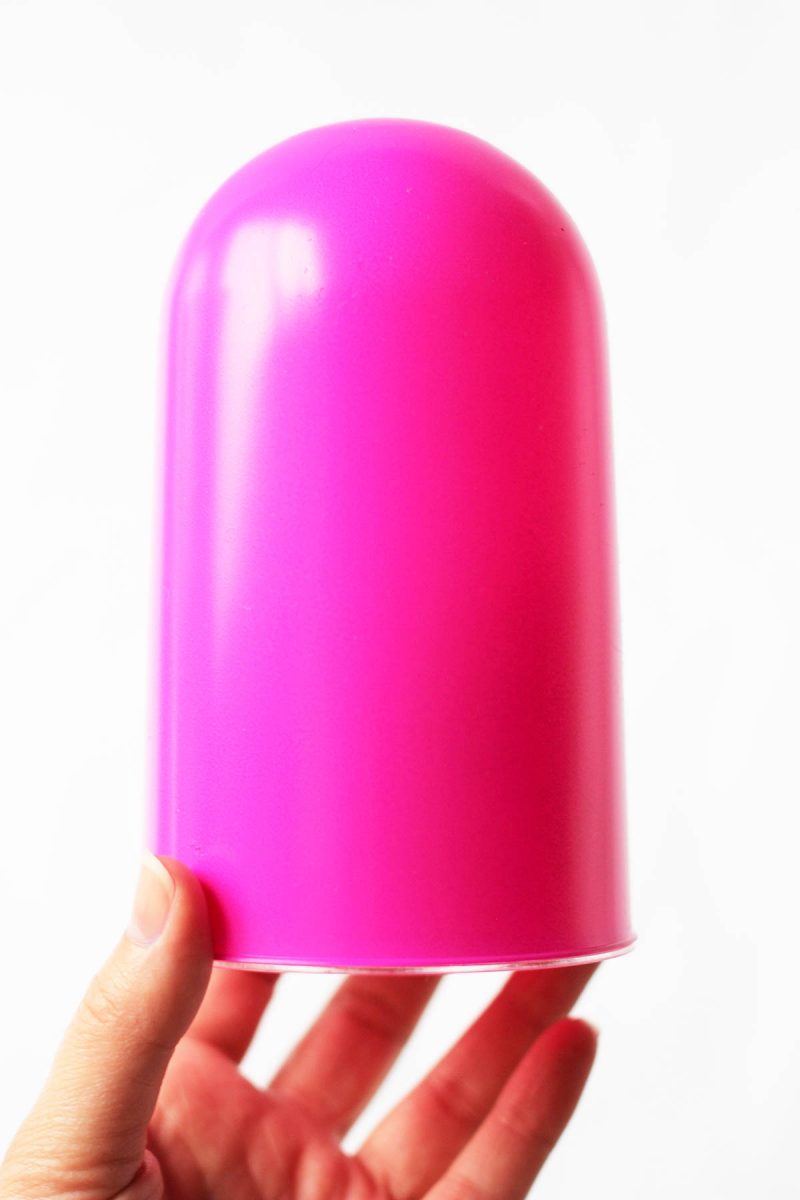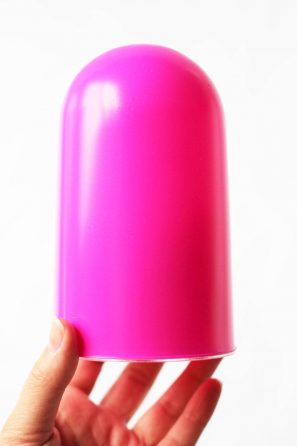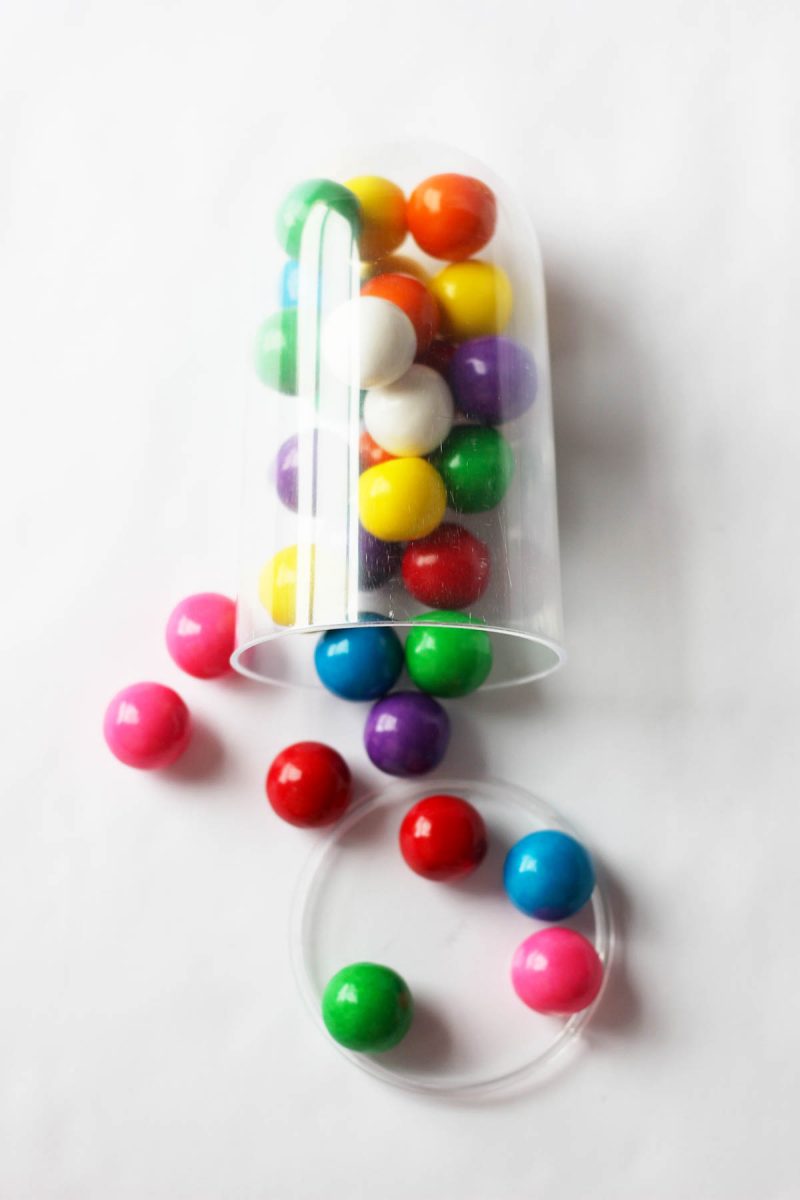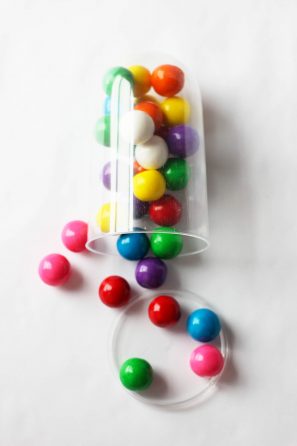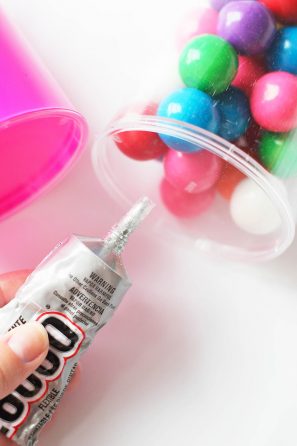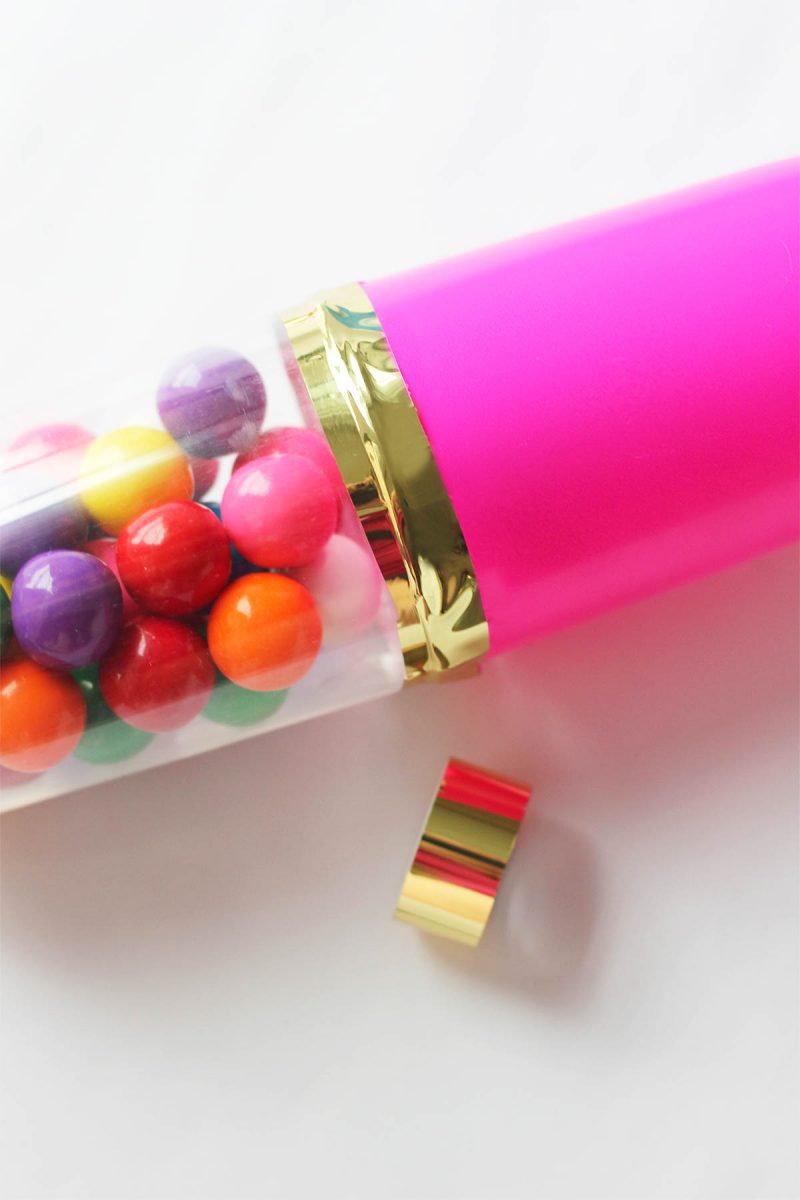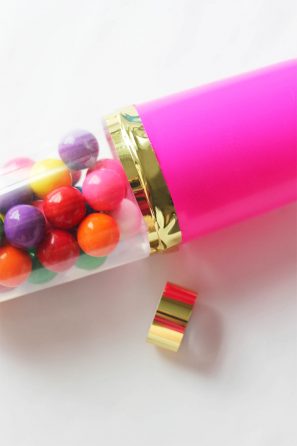 DIY Sprinkle Paperweight
Total Time: 30 Minutes (+ 30 Minutes Dry Time)
Supplies
2 Plastic Cloches (I used both the small and medium sizes of these)
Spray Paint
Gumballs
E6000 Glue
Gold Washi Tape
Directions
1. Spray paint one plastic cloche with the bright color of your choosing. Apply several thin coats of paint until the plastic is completely covered and opaque. Let dry.
2. Fill the other cloche with gumballs, then close with the lid.
3. Cap the spray-painted side once it's completely dry, then apply a bit of E6000 to each lid and glue the two sides together. Let dry for about a half an hour.
4. Cover the seam with gold washi tape—just be careful where you place the tape the first time, because peeling it off to reposition could chip the spray paint.
5. Style atop your desk or coffee table for an instant dose of fun!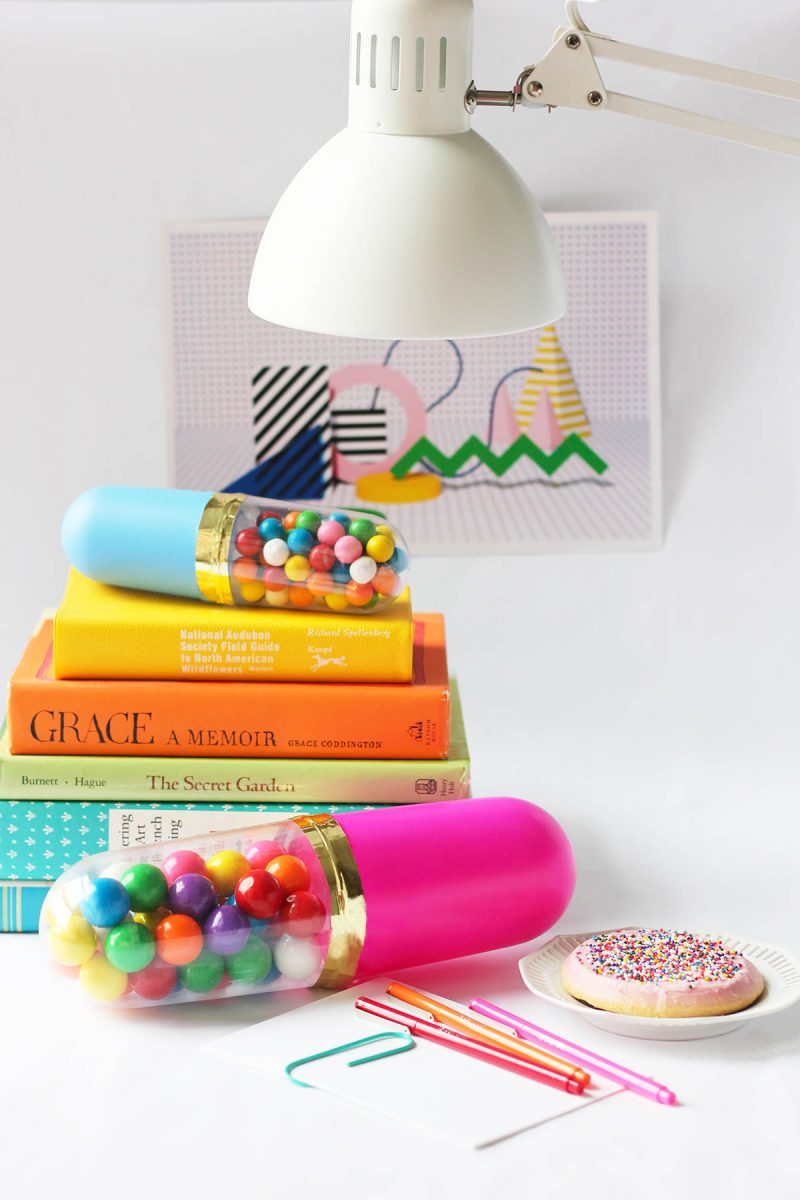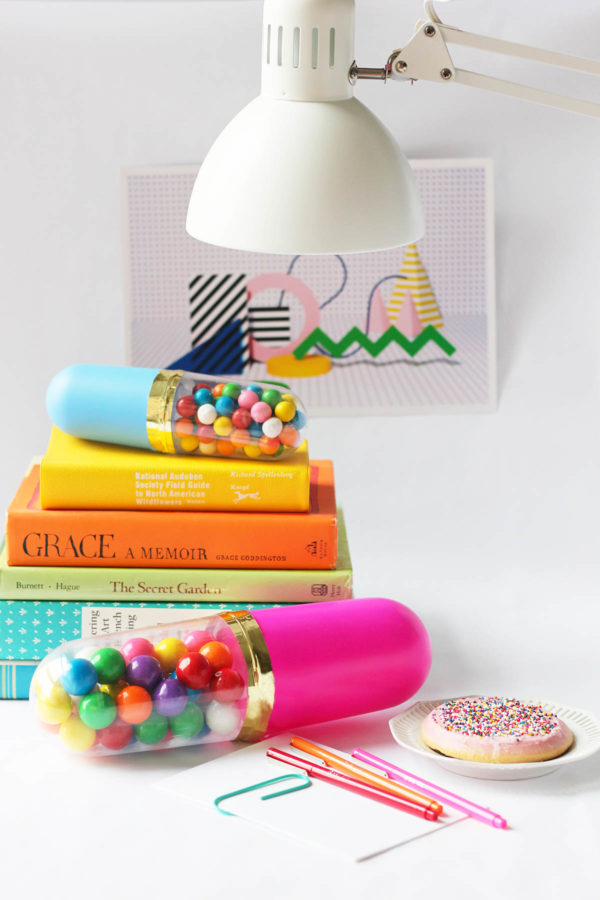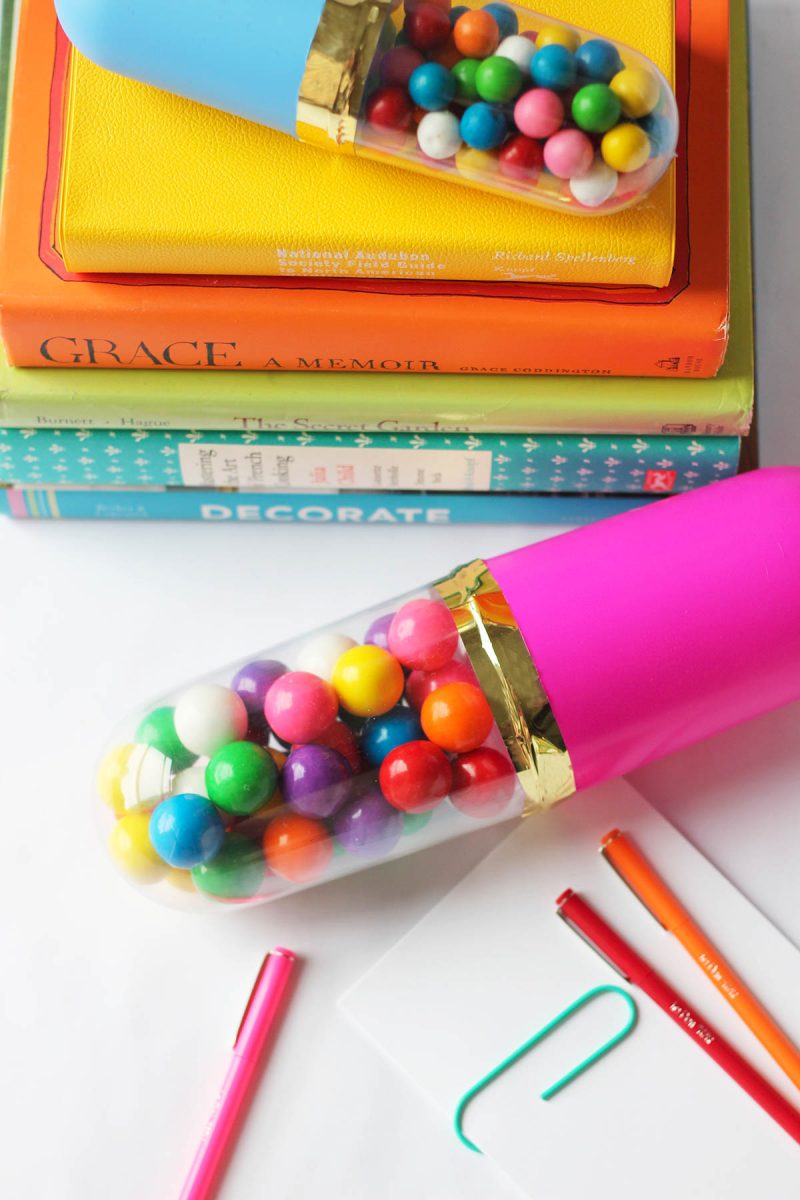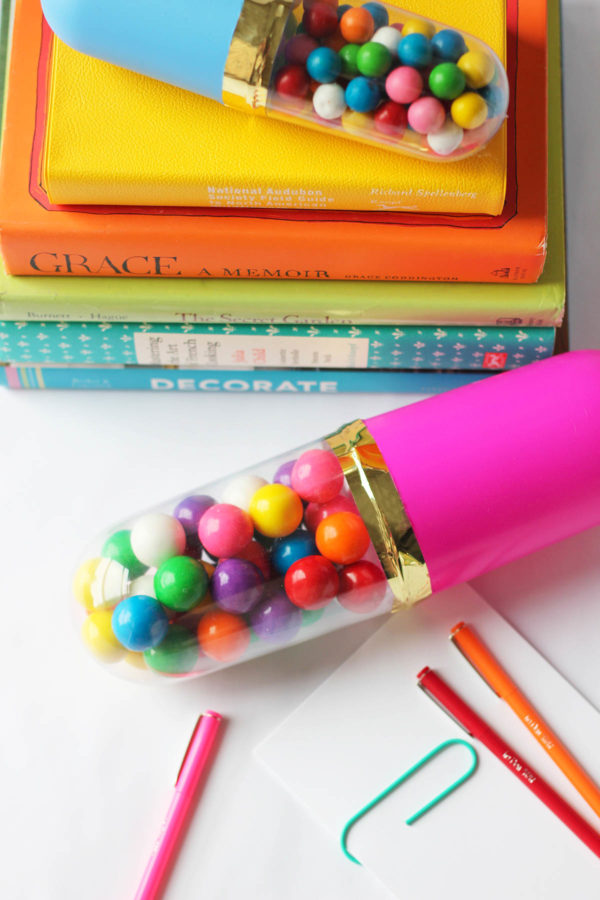 Photos by Hannah Cross
Alright, now you've got your prescription: one to two sprinkle pill paperweights, STAT! These small pieces of whimsy are guaranteed to cure design boredom in no time flat.