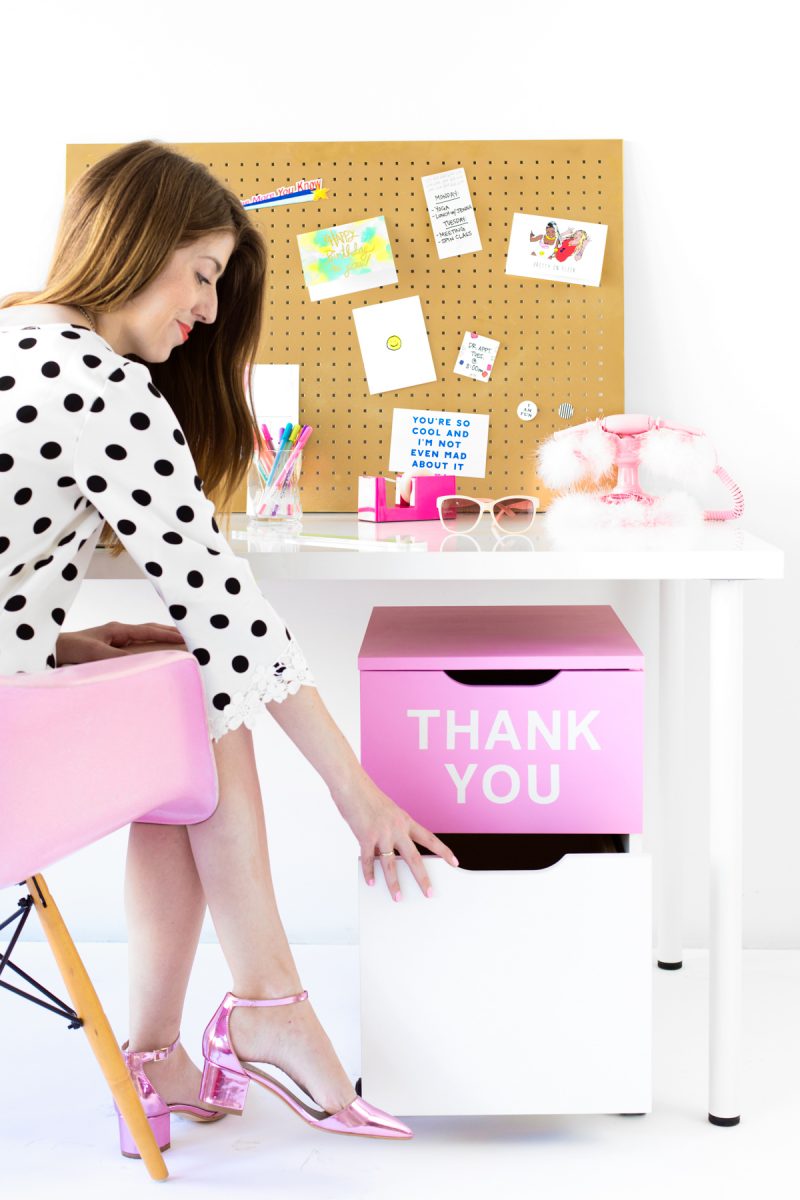 Samantha has been needing a filing cabinet for…. a long time. (Really she's just jealous of my fuzzy phone. 😉 ) But we couldn't just have any old BORING filing cabinet. We'd seen some images of pretty-ized (word?) versions of those restaurant "Thank You" trash cans floating around Pinterest (see below!) and had been dying to make one. Random, I know. But admit it. YOU LOVE IT!
Anyway, since a garbage can that big seemed impractical… we thought a thank you filing cabinet would kill two birds with one stone!!!! You can make this project with just paint and letter stickers which is pretty awesome. You may even already have a filing cabinet around that could use a makeover!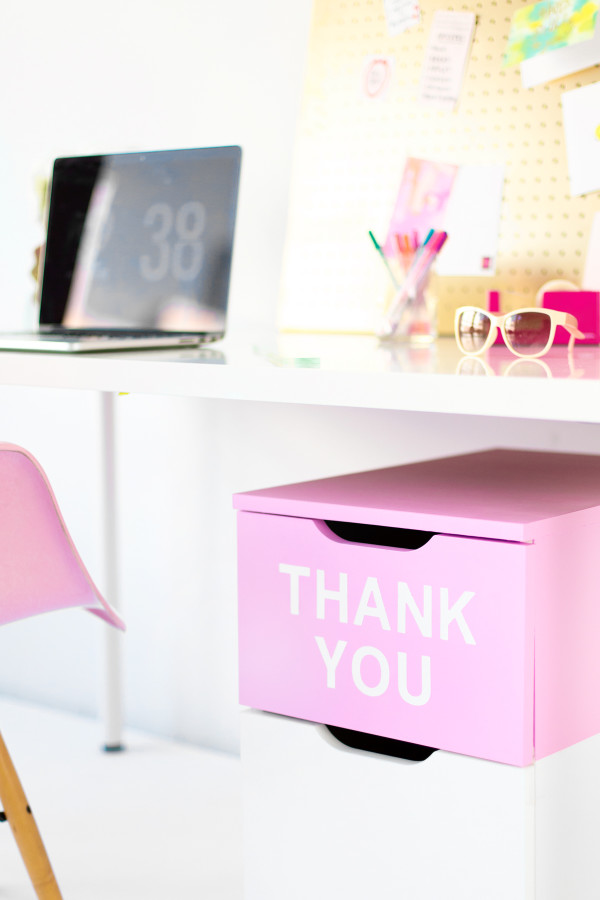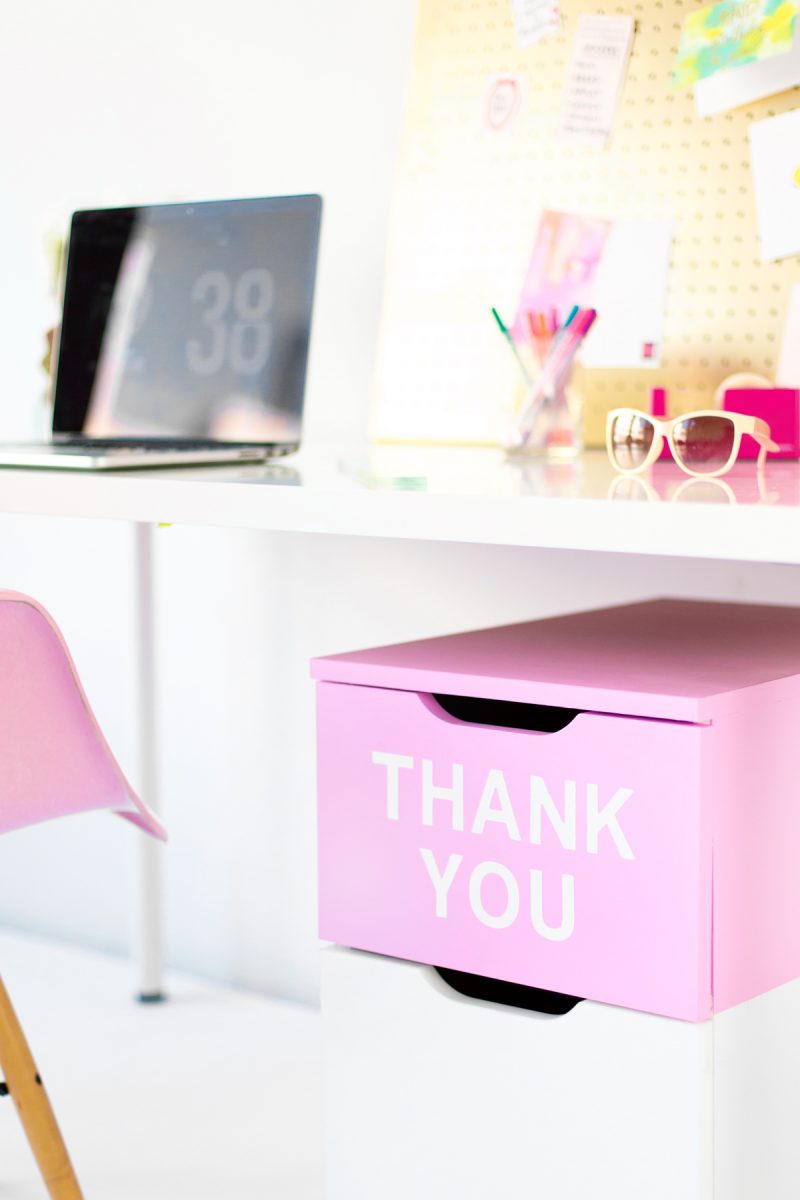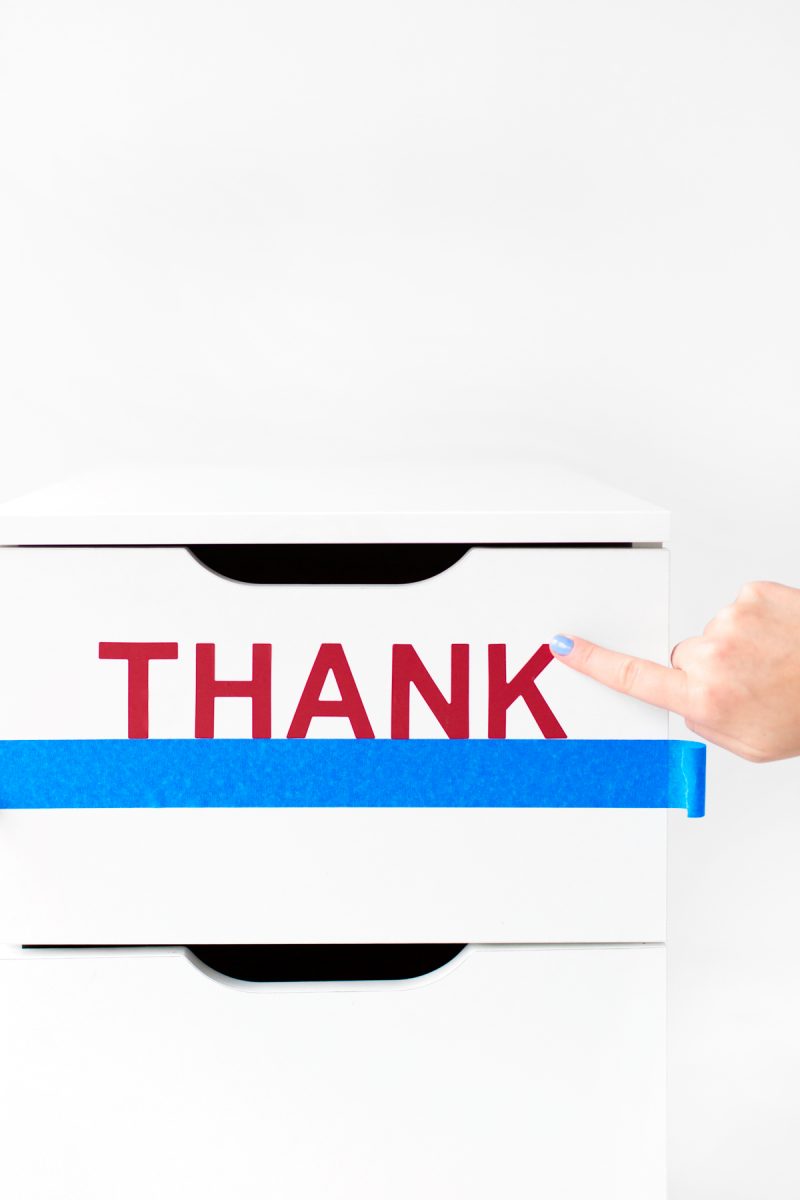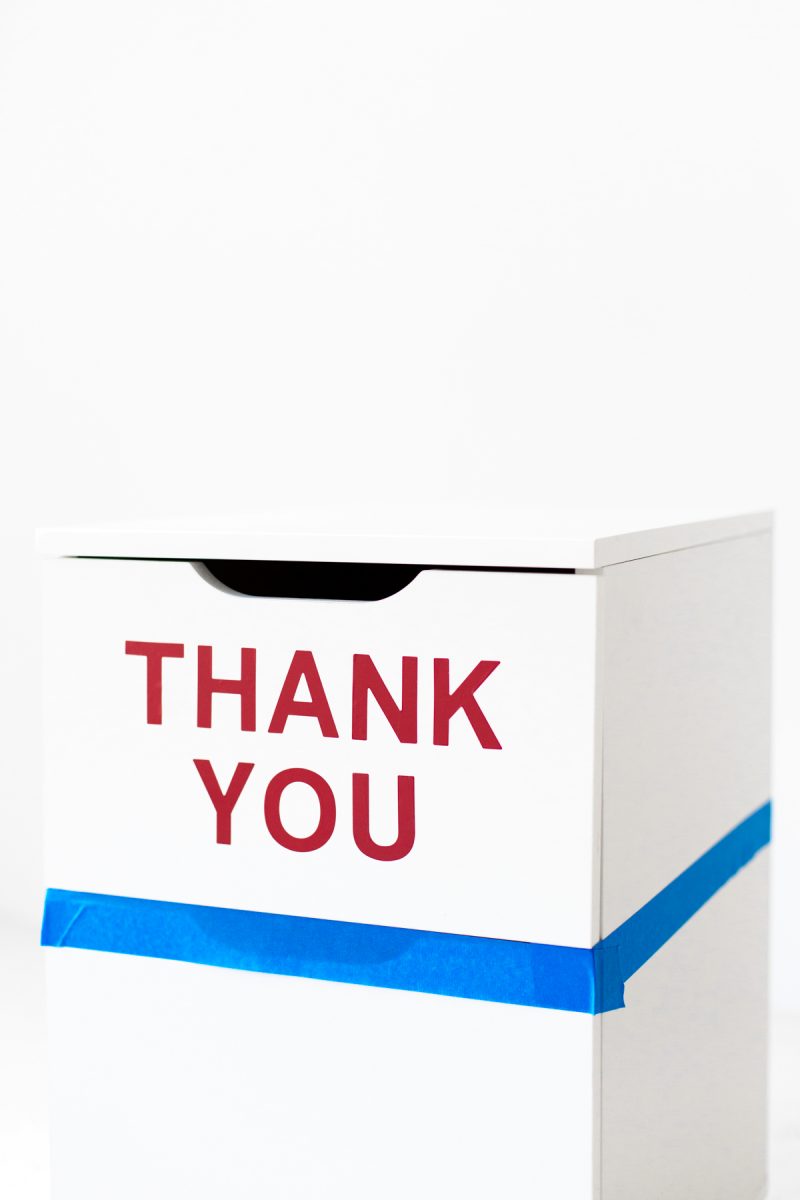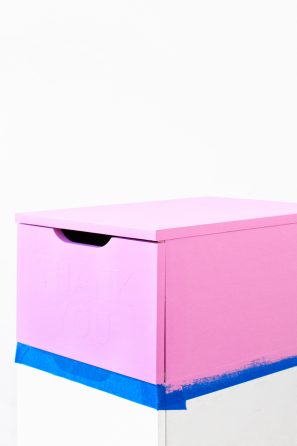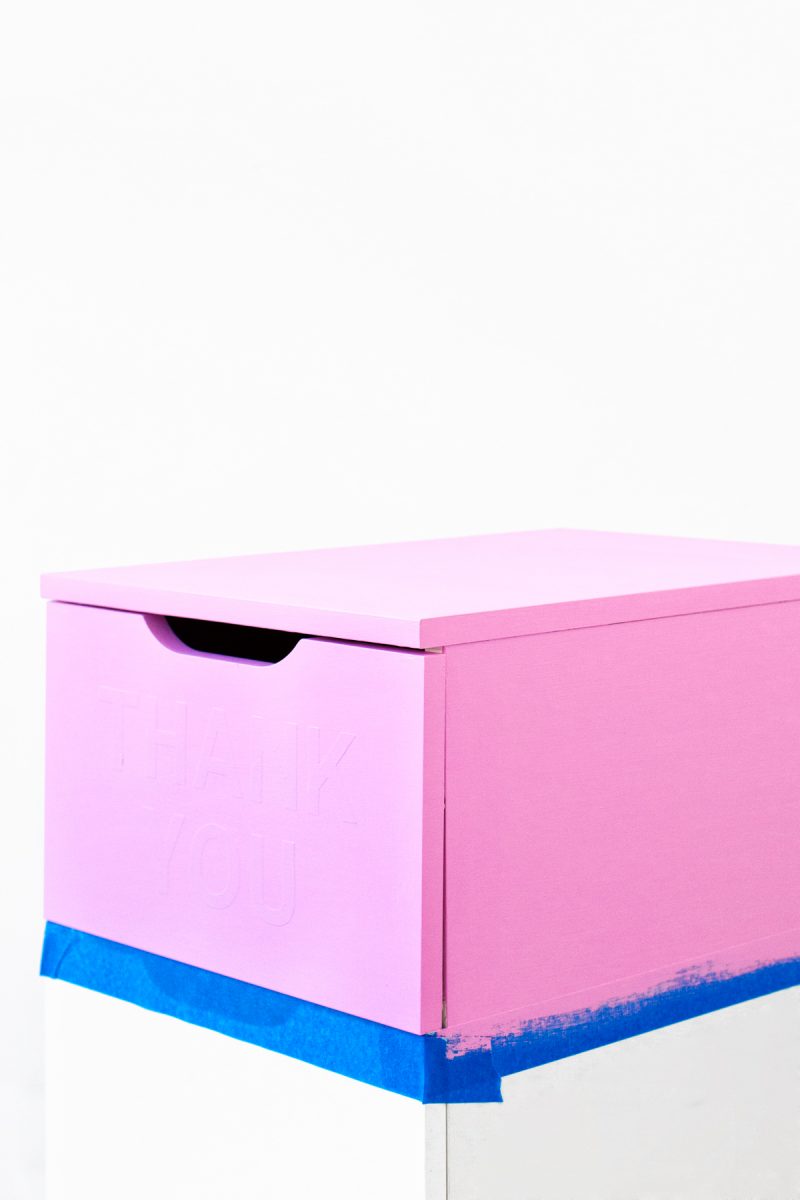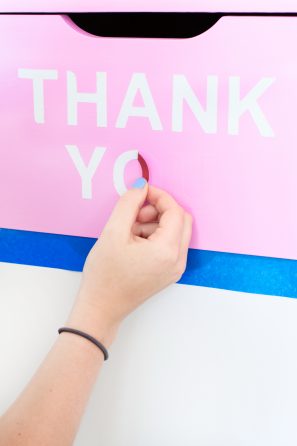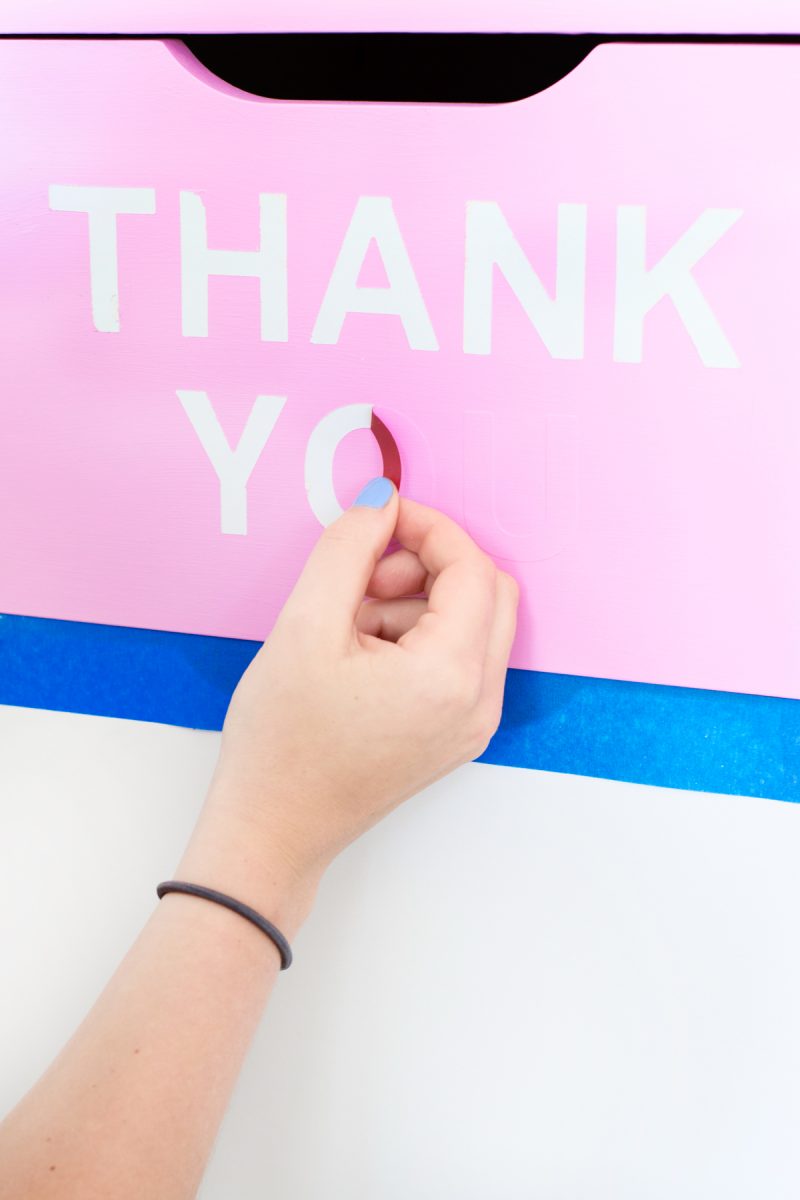 DIY "Thank You" File Cabinet
Total Time: 90 Minutes + Dry Time
Supplies
2-Drawer White File Cabinet (Like this or this)
Zinsser Shellac Based Primer
Paint (We used Behr's "Gumball")
Paint Brush
Two Inch Letter Stickers
Painter's Tape
Ruler
Directions
1. Use a ruler to tape a straight line below where you want the word "THANK" to be. Adhere the letter stickers to the filing cabinet along the line, spacing the letters evenly apart. Remove the tape and repeat the same steps for the word "YOU" below.
2. Tape around the entire cabinet just under the top drawer.
3. Prime the entire top section of the cabinet, above the tape and right over the letter stickers. Let dry.
4. Paint one coat and let dry for about two hours, then paint a second coat and let dry completely.
5. Once dry, remove the tape and carefully remove the letter stickers. You may want to use a pin or sewing needle to carefully lift the edge of each sticker. Done!!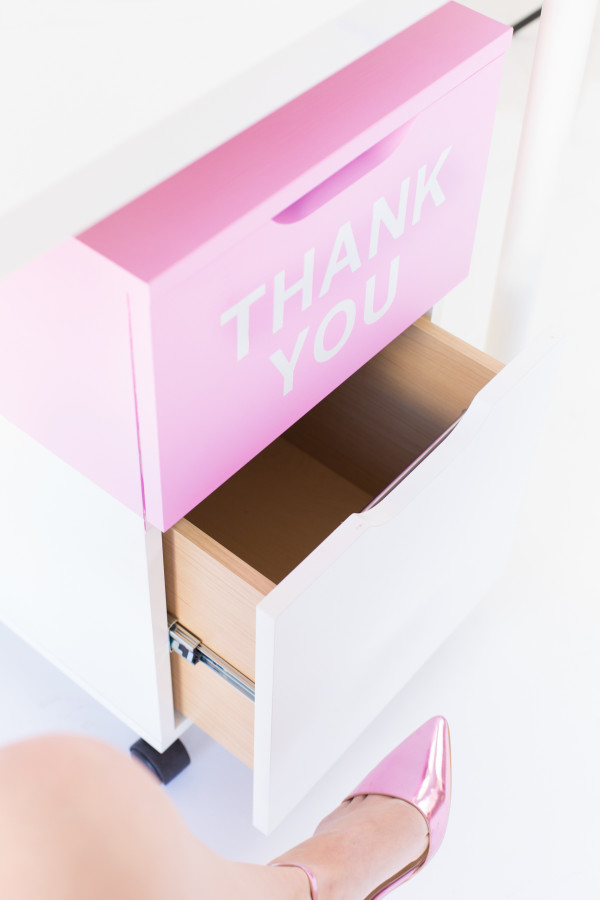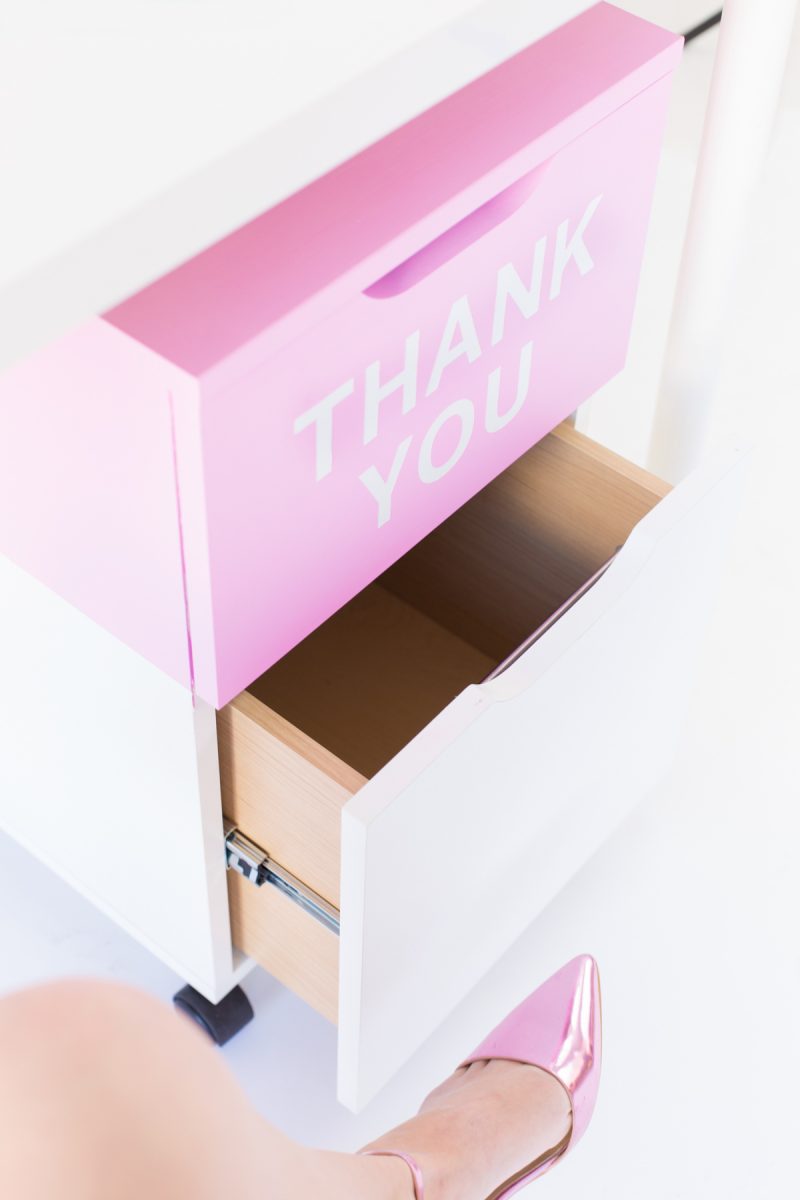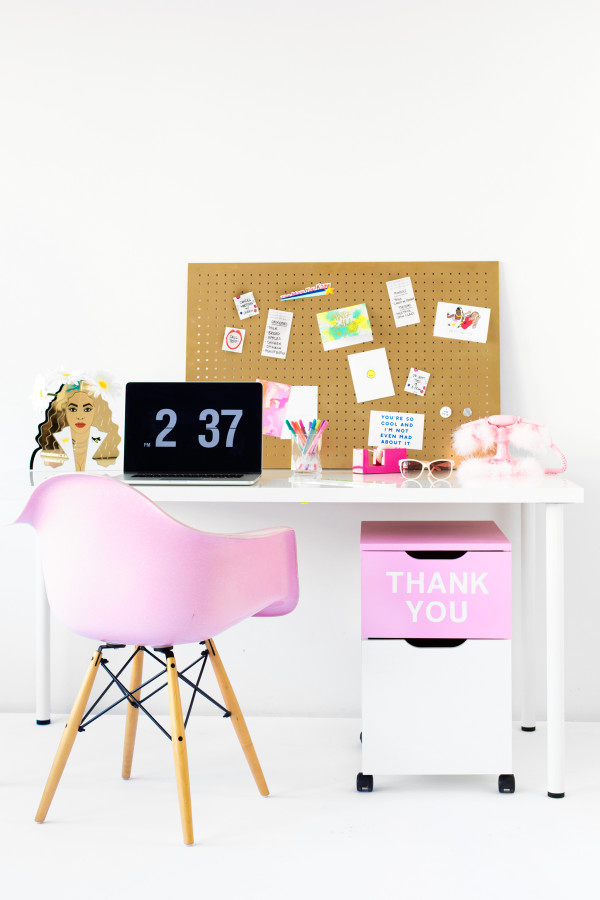 Photos by Jeff Mindell | Craft Production + Styling by Annie Steward | Creative Direction by Kelly Mindell
I'm now officially in love with a filing cabinet. Whodathunk!? Ya know, you could also do this with a nightstand if you have no use for a filing cabinet! Just get an inexpensive one at Ikea and you can create the same look!
If Studio DIY ever has a restaurant, at least you know what the trash cans will look like…
p.s. A Taco Letter Holder!