I really don't even need to write a tutorial for this project. It's the same technique I used to top the ornament piñatas and the honeycomb bulbs, but it's just so darn versatile! If you want to add a little festive flair to your holiday table, tinsel napkin rings are clearly the way to go. Whip these up on the cheap and watch the sparkle fly!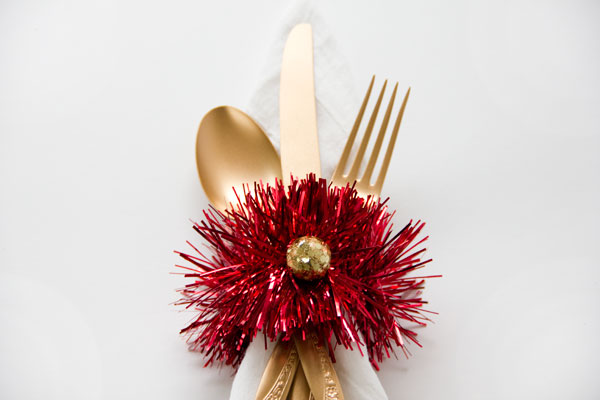 Supply List:
Cardboard Tube
Tinsel Garland
Styrofoam Filler Balls (Optional)
Hot Glue Gun
To Make:
Cut a 1.5″ wide strip off of your cardboard tube (You can make this thinner if your tinsel isn't as thick).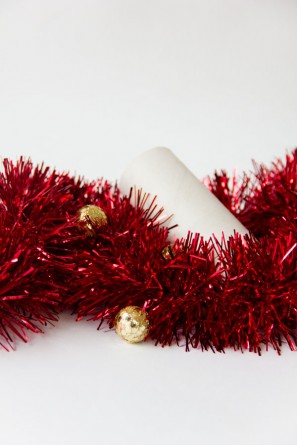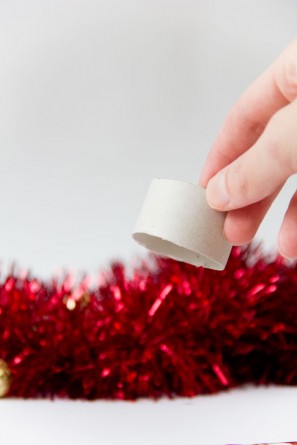 Run a line of hot glue all the way around your tube and cover with tinsel. Add a styrofoam filler ball with another dot of hot glue.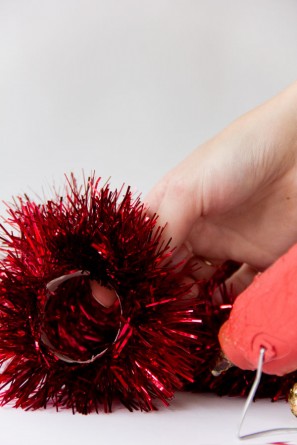 Done! If you prefer a more simplistic look, lose the gold ball. Either way they look pretty fantastic gracing that holiday table of yours!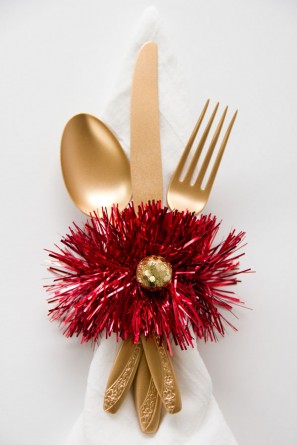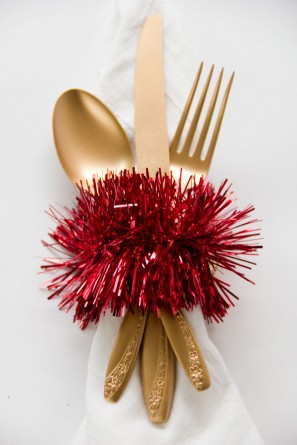 All Photos by Studio DIY
Hmm these look eerily similar to a little wearable DIY, don't they!?
Looking for more DIY projects? Check out the full project gallery here! And if you're looking for some serious holiday cheer, you can get a hefty dose of that right here.