Last weekend I took a little weekend trip to Ohio for a few very special occasions! My grandma turns 90 next month and we decided to throw her a surprise party because, honestly, she wouldn't let us throw her a party otherwise! I always say my grandma has a better social life than I do, with a calender filled to the brim every day, and it was great to gather all of her family and friends together for a little celebration. I packed up my tinsel and craft supplies and my family and I got our DIY on for this special lady!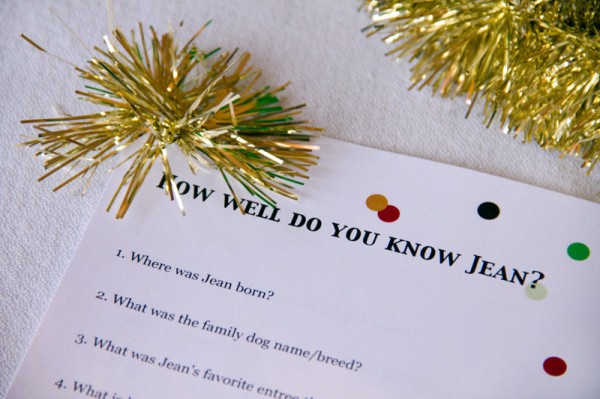 We made up a little quiz for everyone to see just how well they knew her. To fancy it up a bit I stapled a piece of tinsel to every one. Easy and festive! I also re-created the honeycomb ornaments I shared this week. Honeycomb balls are the best decor for traveling party throwers since they fold right up!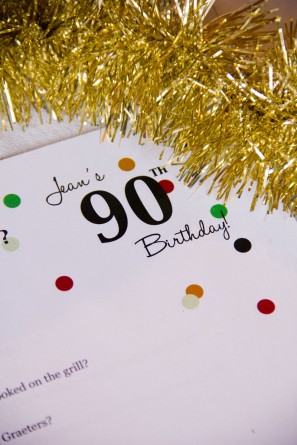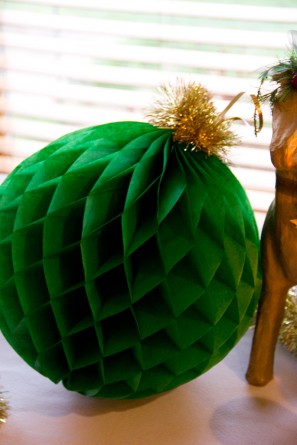 Now if any of you have been on Pinterest (Um, all of you I hope!!), you'll recognize where we got our favor idea from. This idea has been floating around for a year now and I've been waiting for a time to use it. This was it!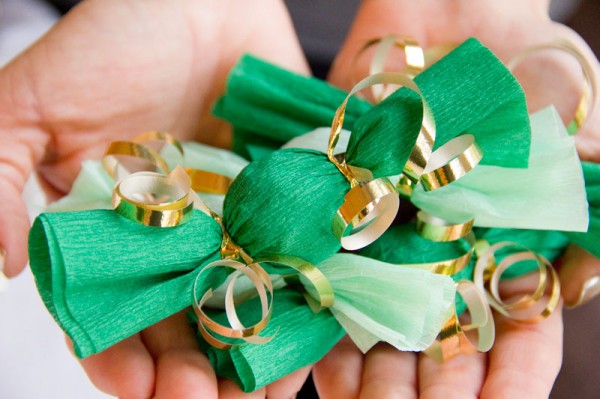 I realized at the last minute I had failed to dream up a way to display our food and favor signs. Luckily I seem to always have tinsel and those styrofoam fillers around. I sliced a slit for the card in a few of the fillers and hot glued a piece of tinsel to the bottom of each. DONE!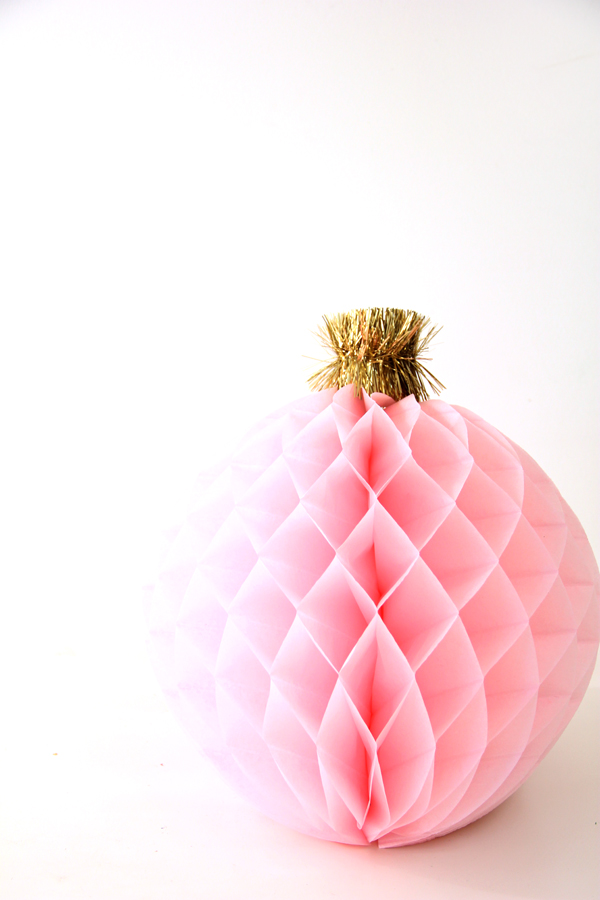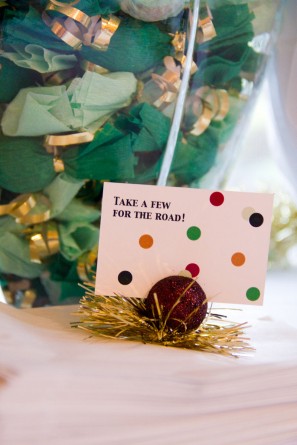 I was in charge of the cake and since it was a brunch, I thought a bundt was the way to go. But not just any bundt, a 90 shaped budnt! I ordered this set of bundt pans

and made one large for the zero and two small for the nine (one whole, and one cut in half). I used this red velvet bundt recipe and it was delicious, if I do say so myself! As a last minute fix for a platter to display it, I covered a cookie sheet in mylar and added tinsel to the corners.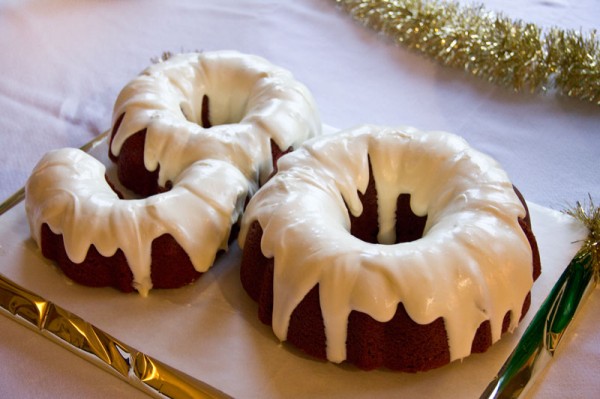 There's the guest of honor! A group of friends from her retirement community got her a crown, which she happily wore throughout the day!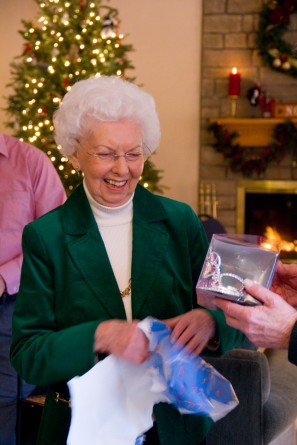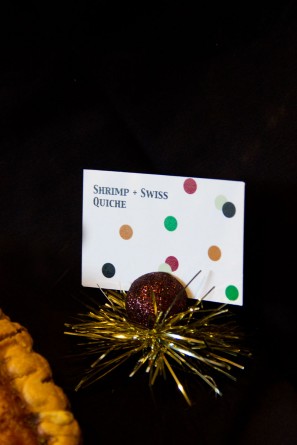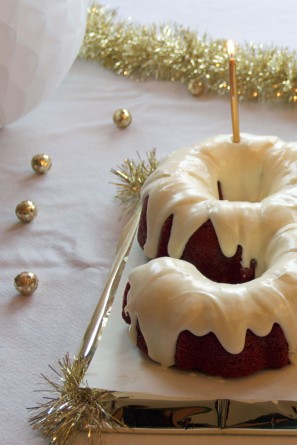 All Photos by Studio DIY
A good time was had by all and my Grandma really was surprised! She also got to meet her first great-grandchild for the very first time! Double surprise! I was so lucky to be able to fly out and be there for this special little event and that I had an awesome family to pull together everything else!
Have you ever thrown a surprise party?