I've decided I'm going to create a piñata for every major holiday, plus a few non-major ones, because I just love them that much! I was recently given the opportunity to test out some Aleene's glue and adhesives and they were the perfect jumping off point for holing together this Halloween version, witch's hat piñatas! I made mine mini-sized but you certainly could make a larger version if you so please. The best part about these is they're reusable! That's right now smashing involved. Let's get to craftin'!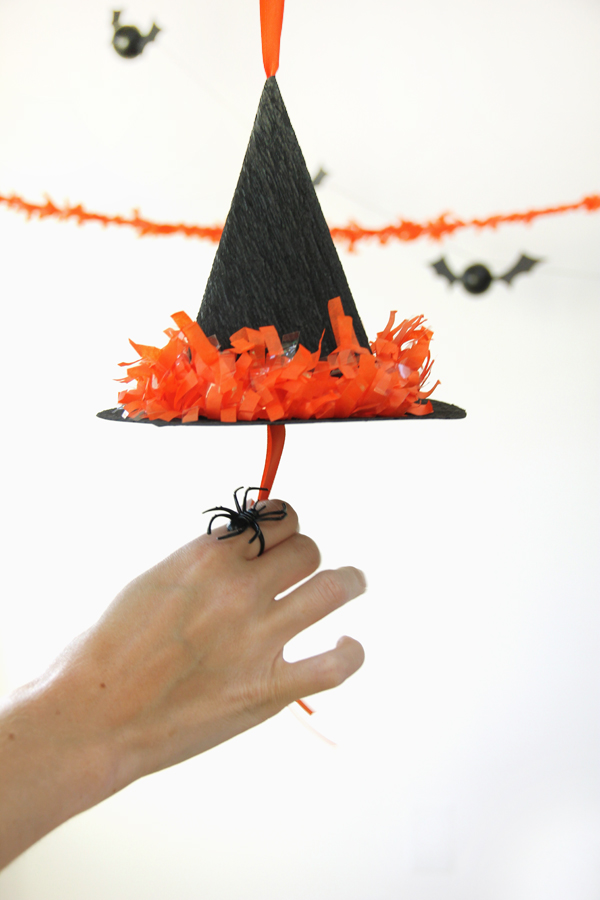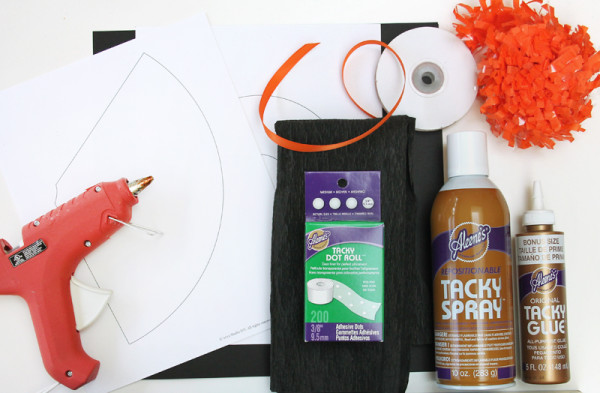 Supply List:
Printable Piñata Templates
Black Cardstock
Black Crepe Paper (Optional, I liked the texture!)
Orange Fringe Streamers
Orange Ribbon
Hot Glue Gun
Glue, Adhesive Dots, Spray Adhesive (I used a variety of Aleene's adhesives for this, see below!)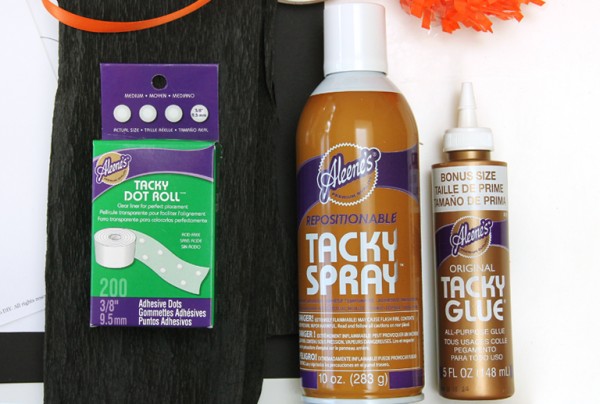 Cut out your templates from black cardstock. If using crepe paper, use a spray adhesive like this tack spray to adhere your pieces to the crepe paper. Cut out.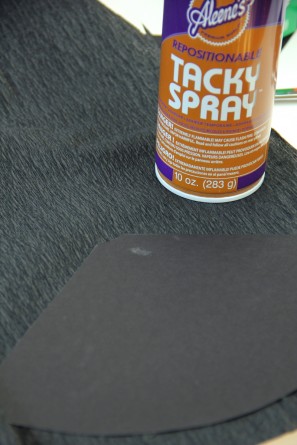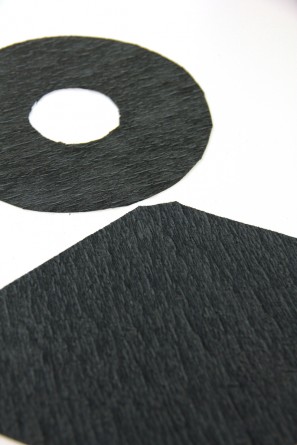 Run a line of glue down one side of your hat and roll together to form a cone. Hold firmly while the glue dries slightly.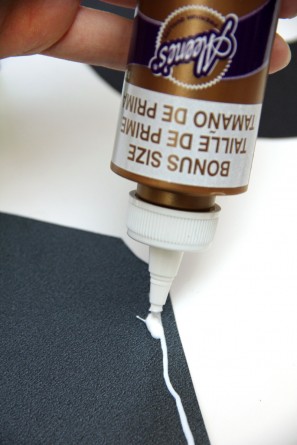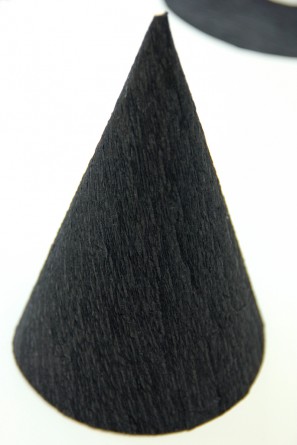 If you want a loop to hang your piñata from, cut a length of ribbon tie it into a loop and carefully poke it through the top of your hat. The knot should be large enough so it doesn't pull through. Then use a hot glue gun to glue your hat to it's brim.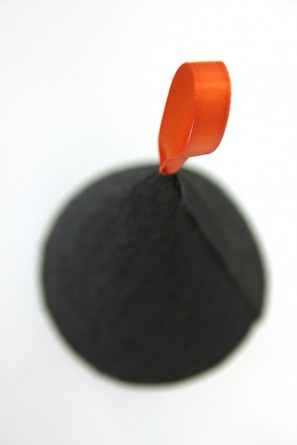 Add a little pop of color with some fringe streamers (and cover up any visible hot glue!) by adhering them around the base of the hat with adhesive dots.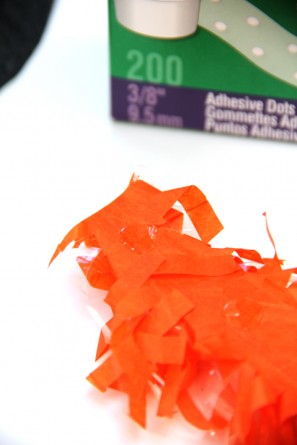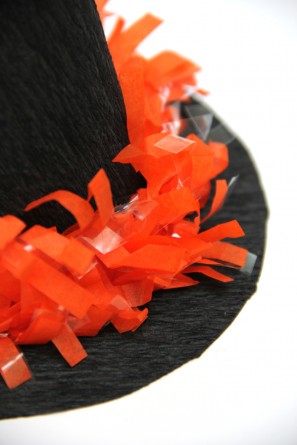 Cut a 3″ circle out of cardstock, poke a hole and slip several strands of ribbon through it. Tie a big knot so it doesn't slip through. Gather your treats (and tricks!)…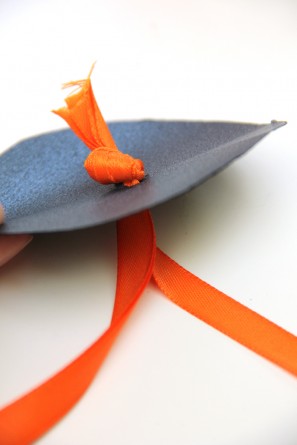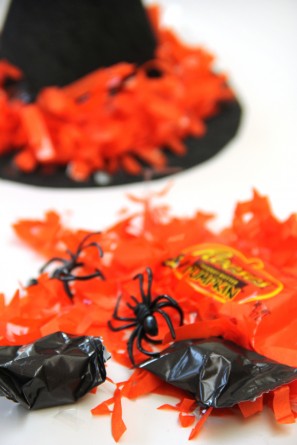 …and stuff your piñata, then slip your circle inside to hold everything in.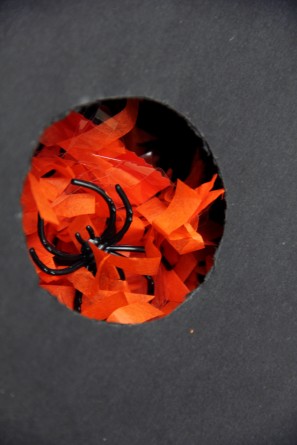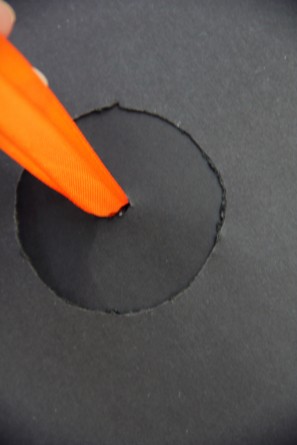 Hang your piñata, pull the string, enjoy and repeat!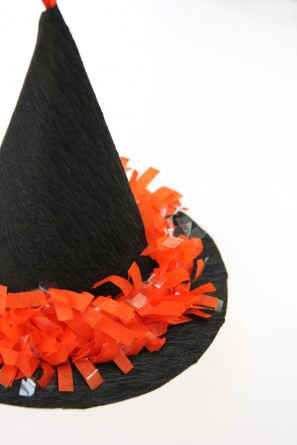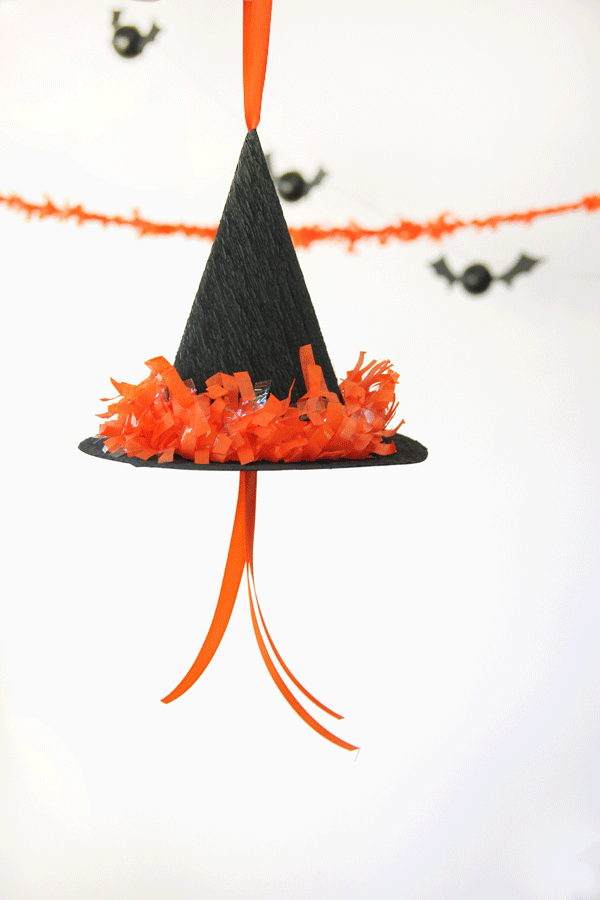 I have about a billion forms of adhesives in my collection, and was happy to add these great products to it! You can find more from Aleene's here or check them out on Twitter, Facebook and Pinterest!
I received product and payment for this post as part of a campaign with Aleene's and The Blueprint Social. All opinions are my own.