Hey look! Is that a macaron? Eating a macaron? Yup. I came up with the idea for a DIY French macaron costume awhile ago and had so much fun putting it together! It's simple to make, but it does use a sewing machine to make that fun ruffled "pied" or "foot," a macaron signature. You can make any flavor you so please, or you can forgo the ribbon and use the concept to make a cookie sandwich costume with felt for chocolate chips!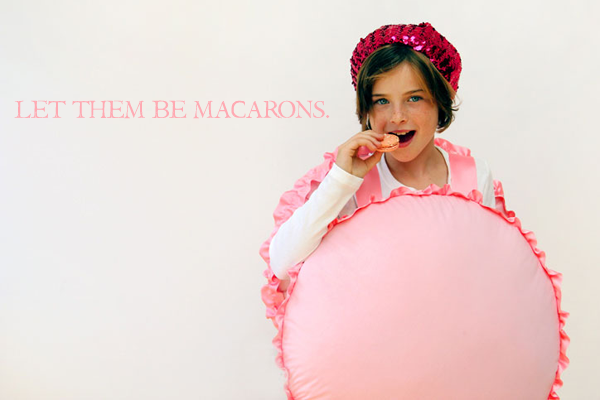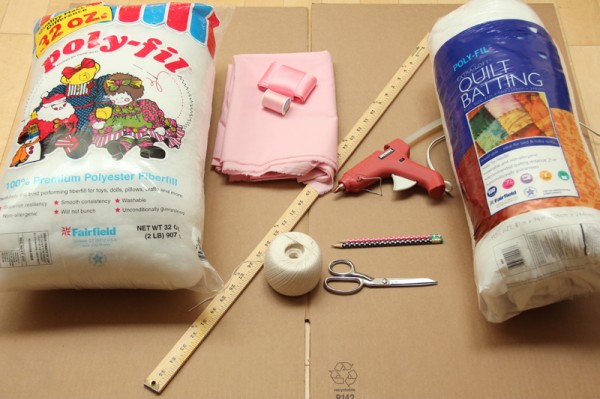 Supply List:
Cardboard
Quilt Batting
Polyfill
Hot Glue
Scissors
Yardstick
3 yds. Cotton Fabric (For a 20″ diameter costume, adjust accordingly)
Felt (Not Pictured)
5 yds. Wide Satin Ribbon
Thread
Sewing Machine
(p.s. The twine and pencils are pictured because I made a fake compass out of them to cut out my circles!)
To Make:
Cut two circles to your desired size, mine were both about 20″ in diameter. Lay one circle on top of a double layer of quilt batting. Cut a circle, about four inches wider than your cardboard on all sides. Set aside. Place a hefty amount of polyfill on top your cardboard (The more, the fluffier your macaron), cover with your batting circles and flip. Hot glue batting to the cardboard. (This doesn't have to be perfect since it will be covered up!) Repeat all steps with your second cardboard circle.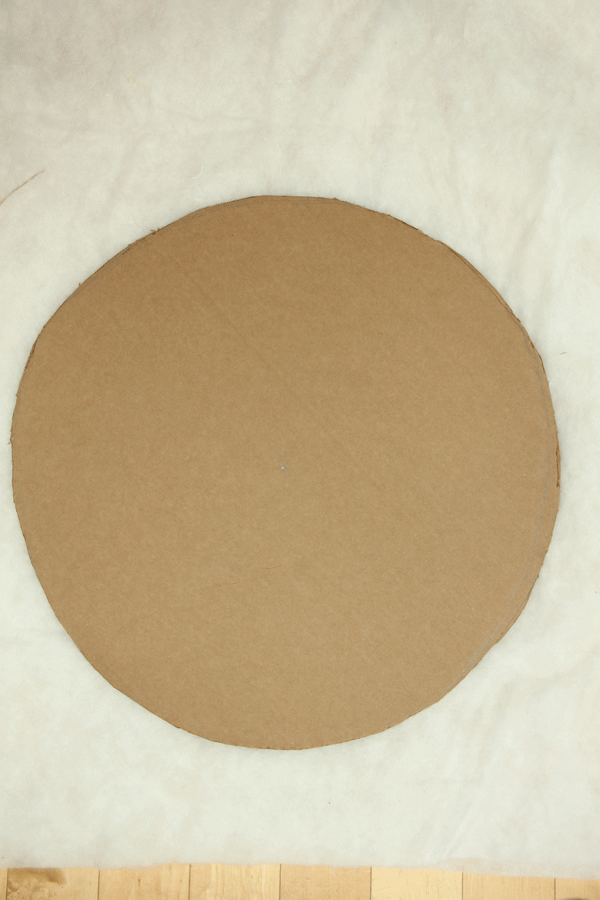 Lay your now plush circle on top of your fabric and cut out a circle, leaving plenty of extra (Though you probably don't need as much as I left) all around. Carefully gather and hot glue your fabric over your circle, in the same way you did with the batting. Make sure it is pulled taught.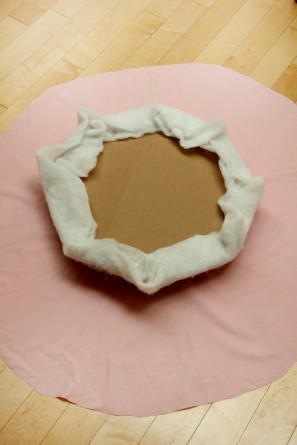 At this point I cut out a circle of felt and glued it to cover up the unfinished edges of the fabric. Set aside. Measure the circumference of your circle (That's all the way around, not across). Mine was about five feet so I cut two seven feet lengths of ribbon. You'll want about two feet of extra ribbon for gathering. Now break out the sewing machine, set it to a long basting stitch and stitch a straight line down each length of ribbon.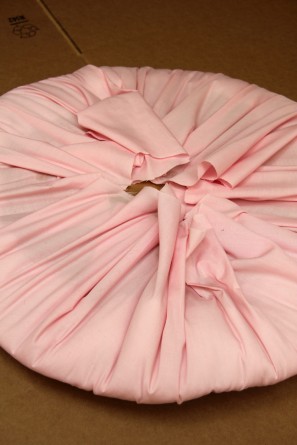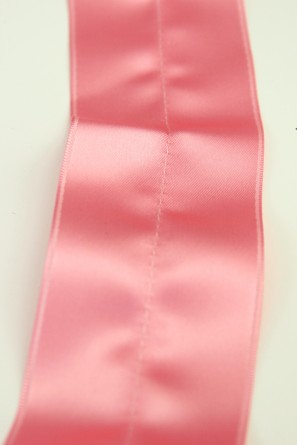 Carefully (I repeat, carefully!) tug on one strand of thread and gather your ribbon. You want to gather the ribbon until it reaches the length of the circle's circumference. Once gathered, go ahead and fold over the raw edges on each end and stitch to secure. Working in small sections, run a line of hot glue around the edge of your circle and glue your gathered ribbon on. Repeat with second circle and ribbon.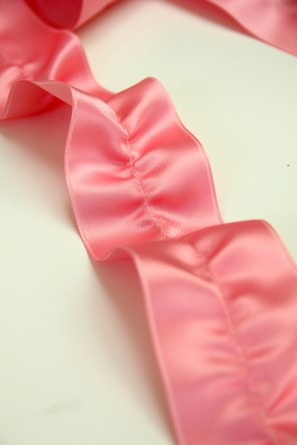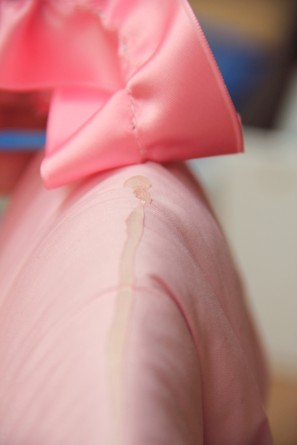 Keep going until you reach the ends meet. Measure your child and cut ribbon straps to your desired length. You can glue these on if you'd like but I wanted mine to be adjustable so I safety pinned my ribbon to each side of the macaron.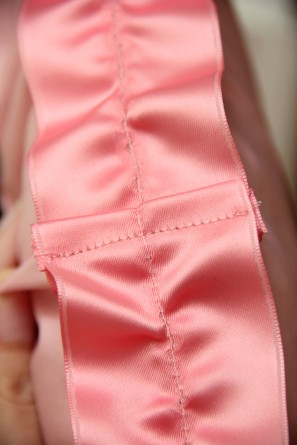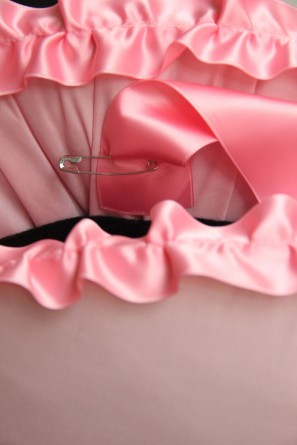 Then, eat some macarons…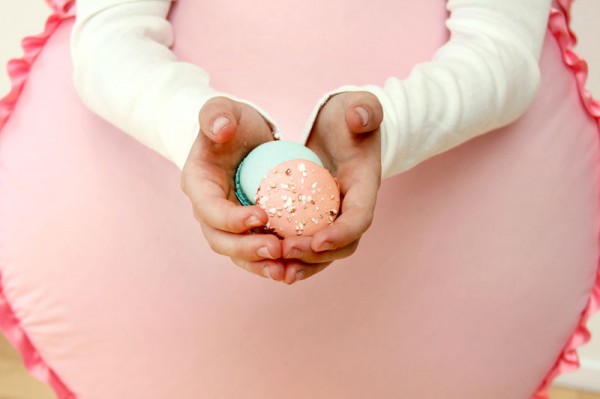 Whoops, got sidetracked there! Add a shirt-dress, leggings and a cute beret to finish it up, then slip the costume over your child's head and they are ready for Halloween!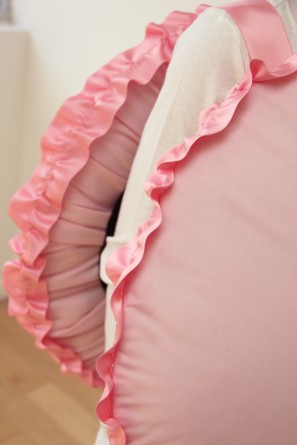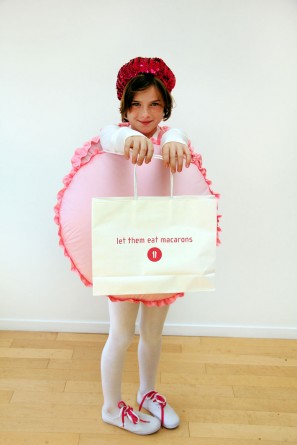 And sometimes the air mail costume gets hungry, and eats the macaron.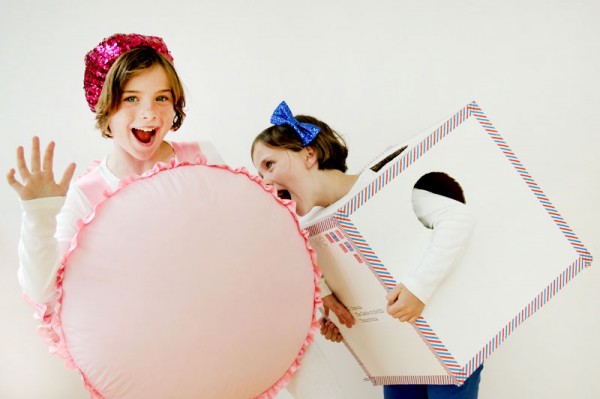 All Photos by Studio DIY
Macarons and Macaron Shopping Bag from 'lette macarons