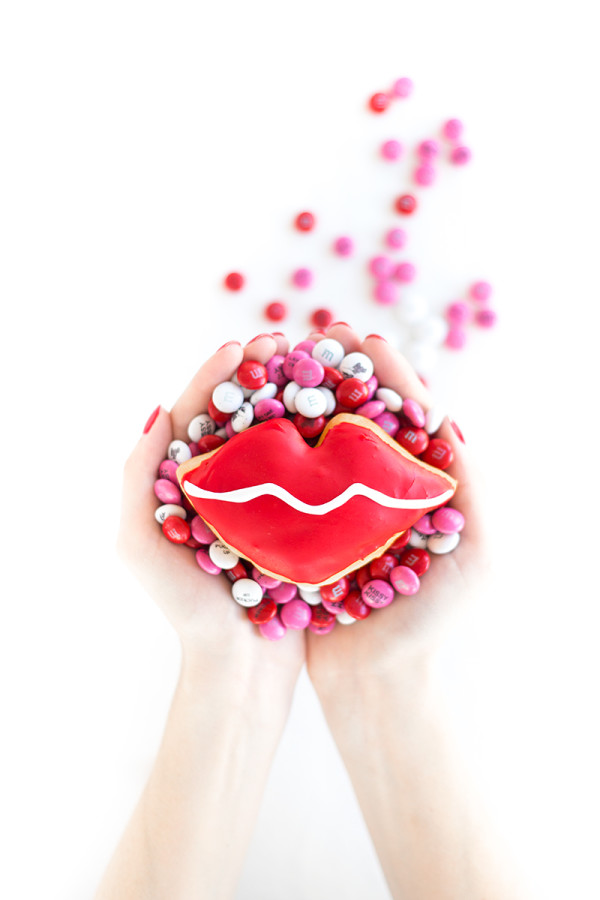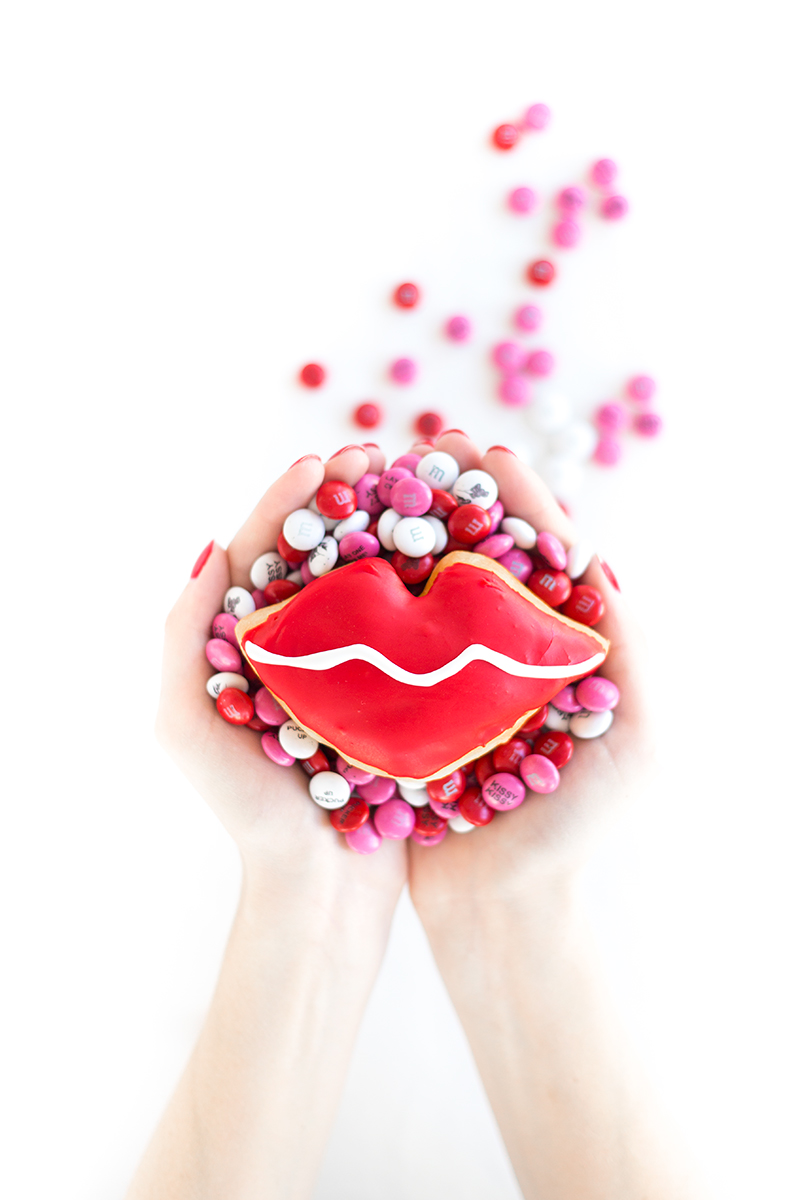 This Valentine is a triple threat. It has chocolate, it has donuts, it has free printables… IT HAS IT ALL! Are you excited? If you want to give your Valentine a big ol' KISS this Valentine's Day, I suggest that you go this route. I've got some donut kisses to make, some kissable printables to print and I've teamed up with My M&Ms to show you how to have fun with your food, too!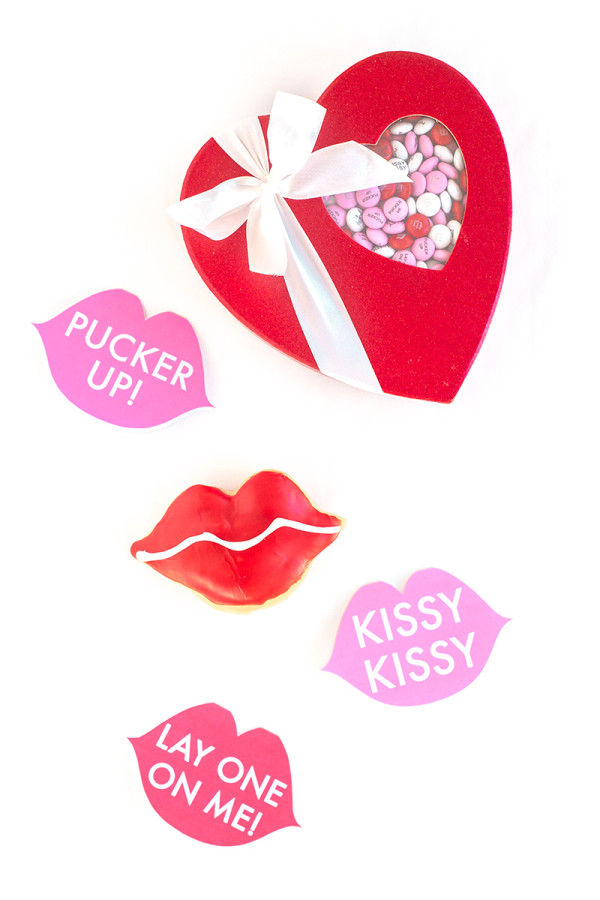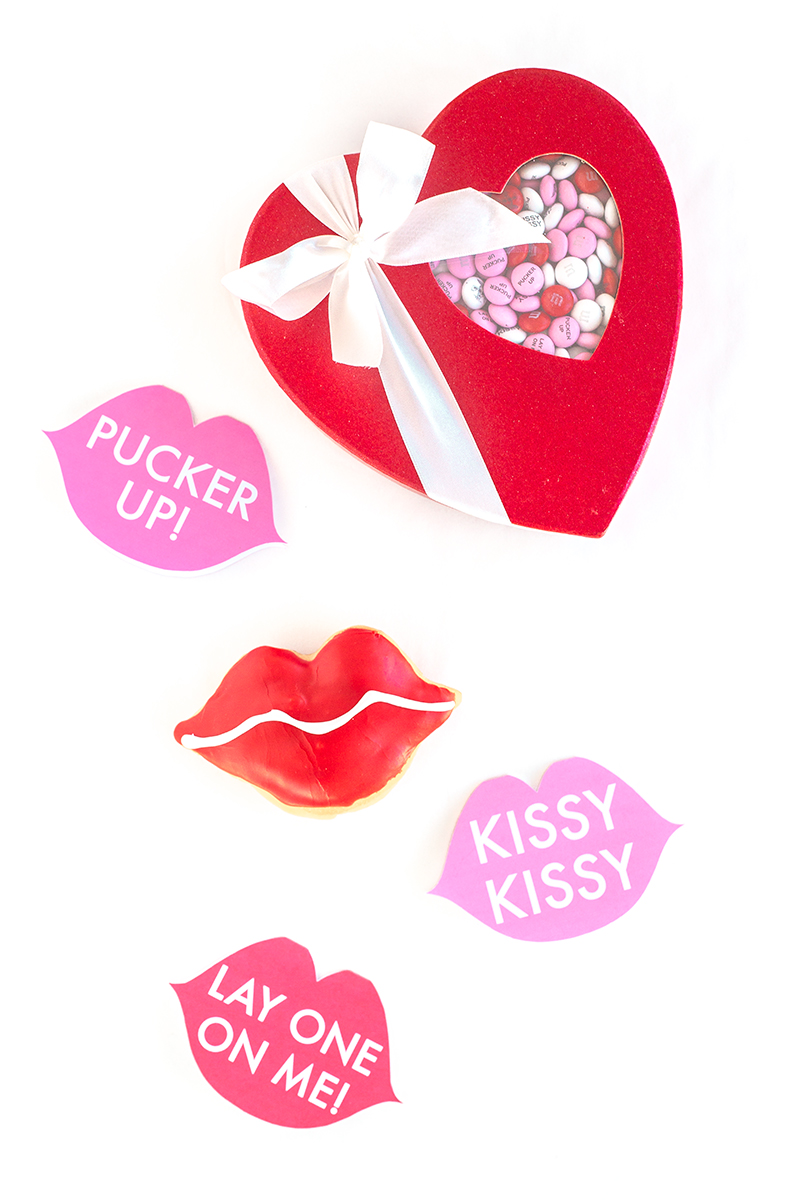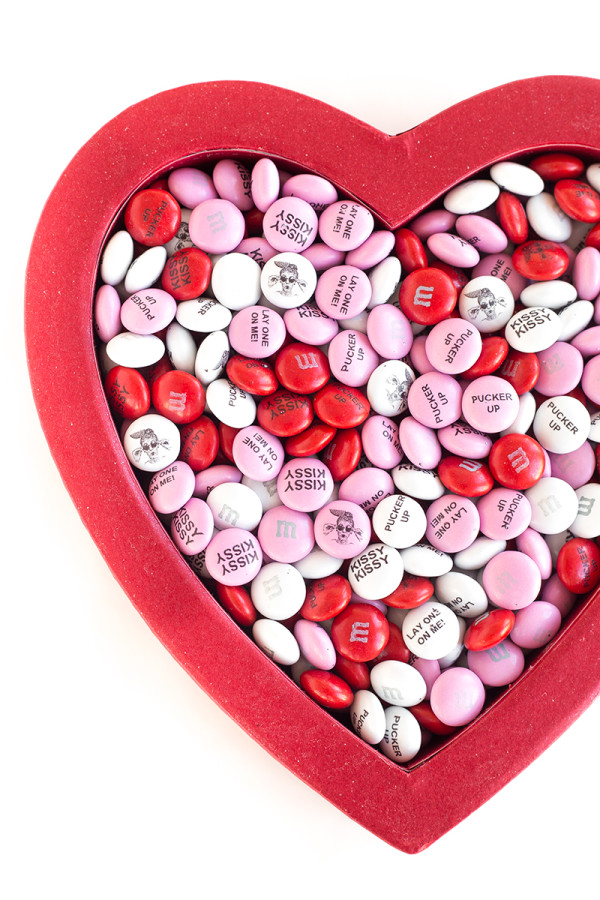 When I had the opportunity to put my face on some Custom My M&Ms… you bet I jumped at it! I mean, I knew Jeff would want my kissy face staring back at him in chocolate form, along with some phrases that remind him how hilarious I am. 😉 It was a blast uploading photos and seeing how they looked in edible form. Ever put your face on candy!? I even got to package a whole pound of 'em up in this sweet little box! And then, I paired them with donuts. As all good wives do….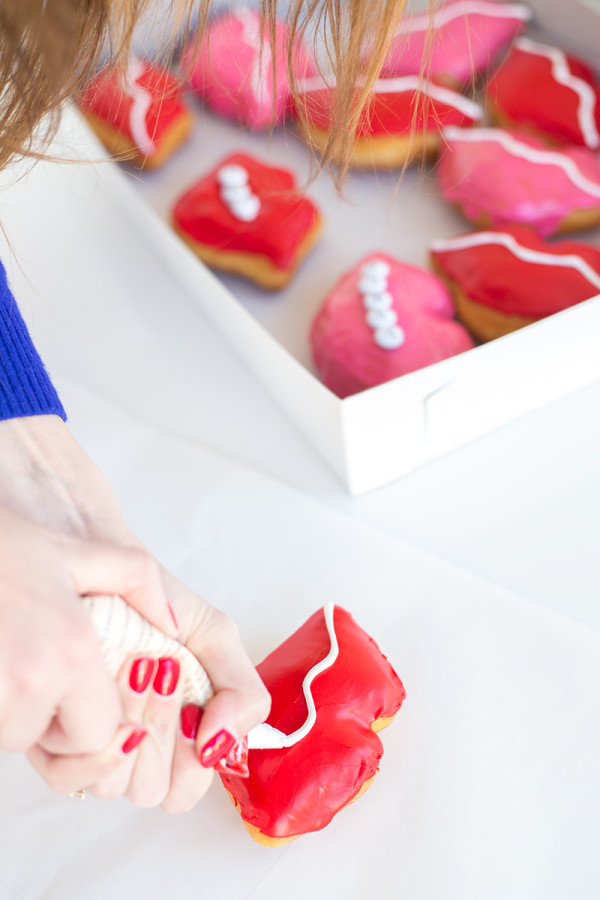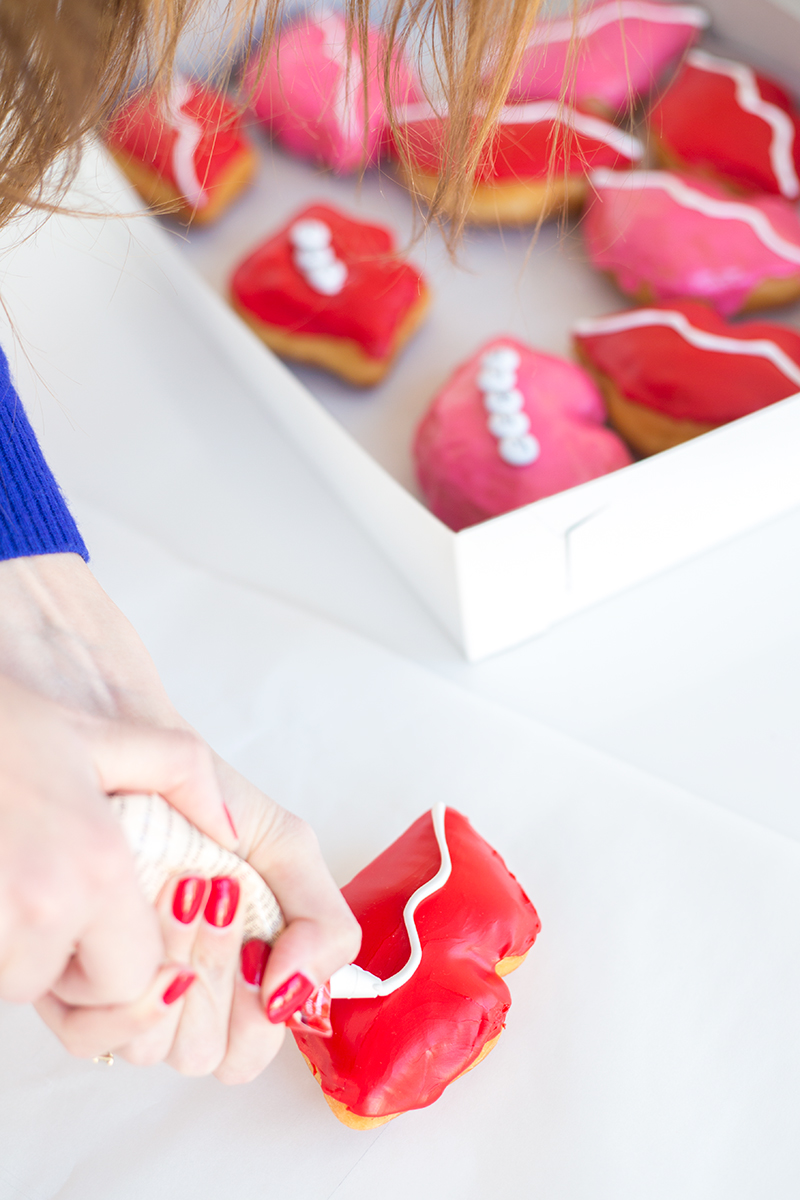 I called in the experts to whip up these donuts for me and then I decorated them myself. For those of you more skilled in the deep frying arena, use your favorite raised donut recipe but after rolling out the dough, cut them into lip shapes instead of circles. We recommend free-handing them with a more exaggerated shape (instead of using a cookie cutter) because donuts expand more than cookies. Once fried and cooled, frost them with your favorite frosting and let it set. Finally use melted white chocolate (or a tube of decorating icing) to pipe a line across the middle, following the shape of the upper "lip" of the donut.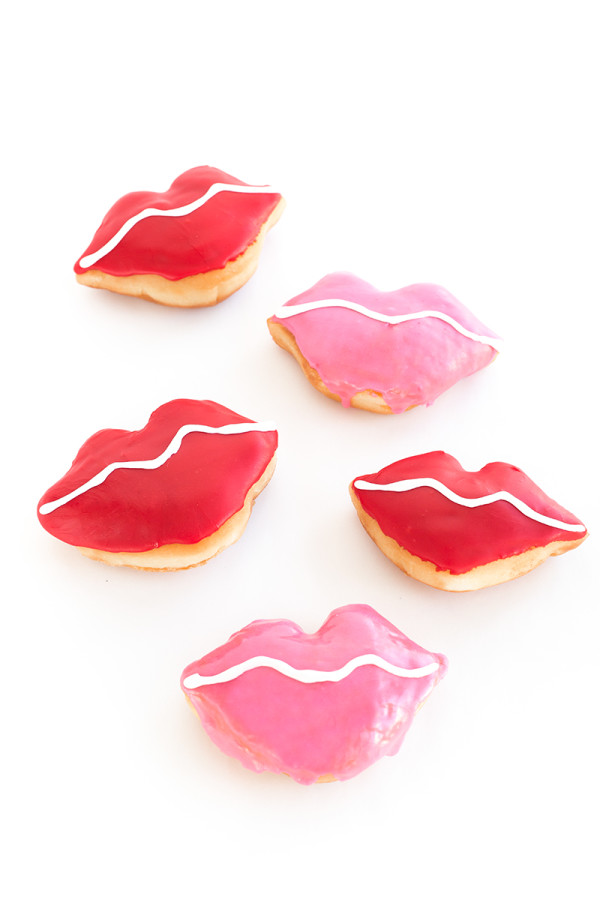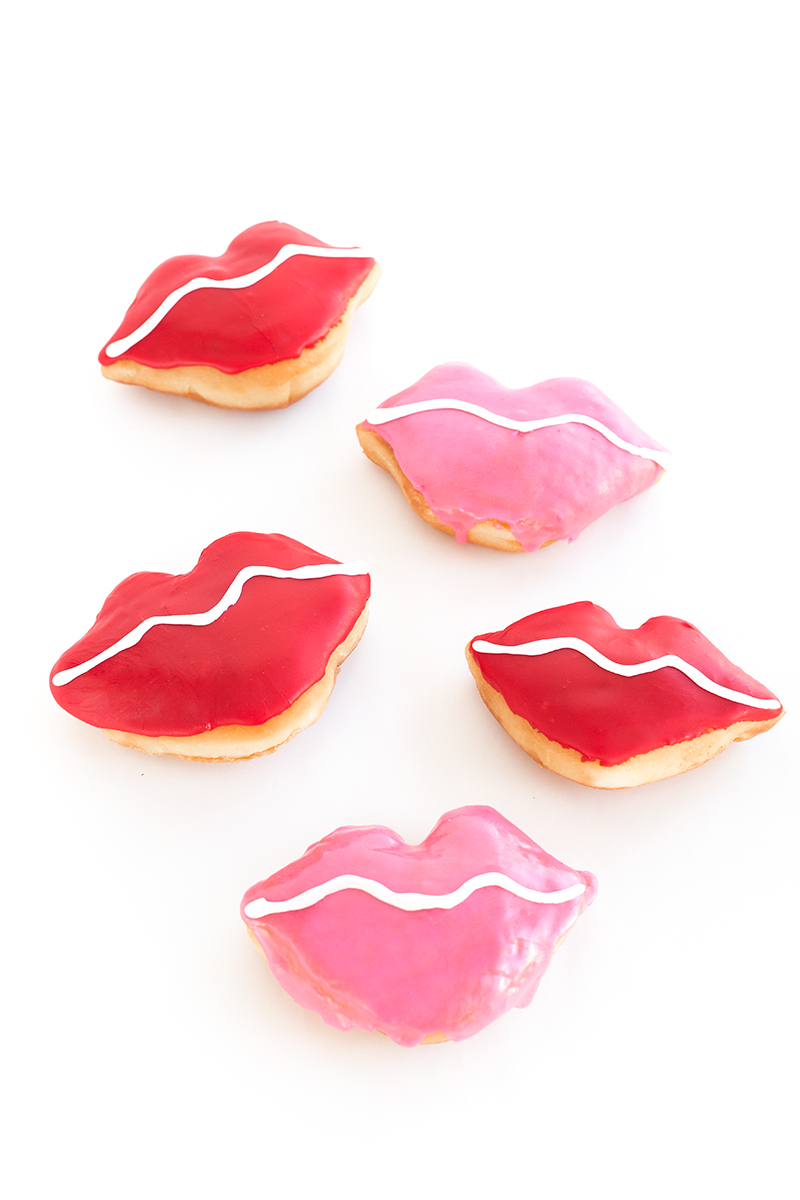 I decided to use my M&Ms to make a giant tic tac toe board! Now, should that be kiss tac toe or tic tac donut? You decide! This is a great way to get the kiddos involved in this Valentine extravaganza.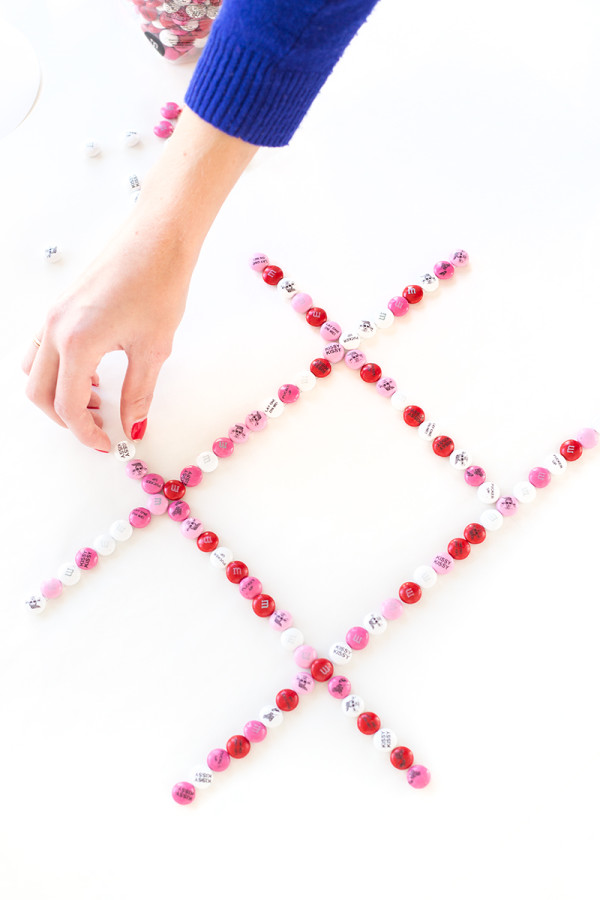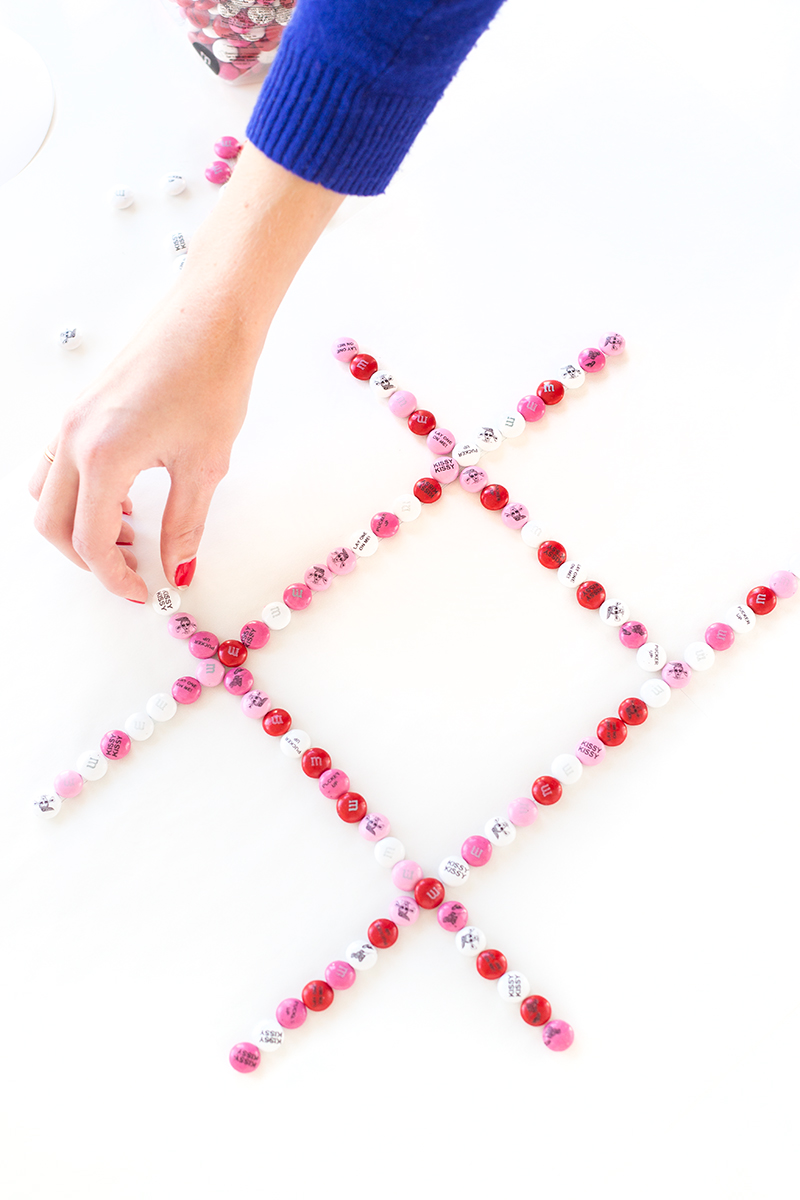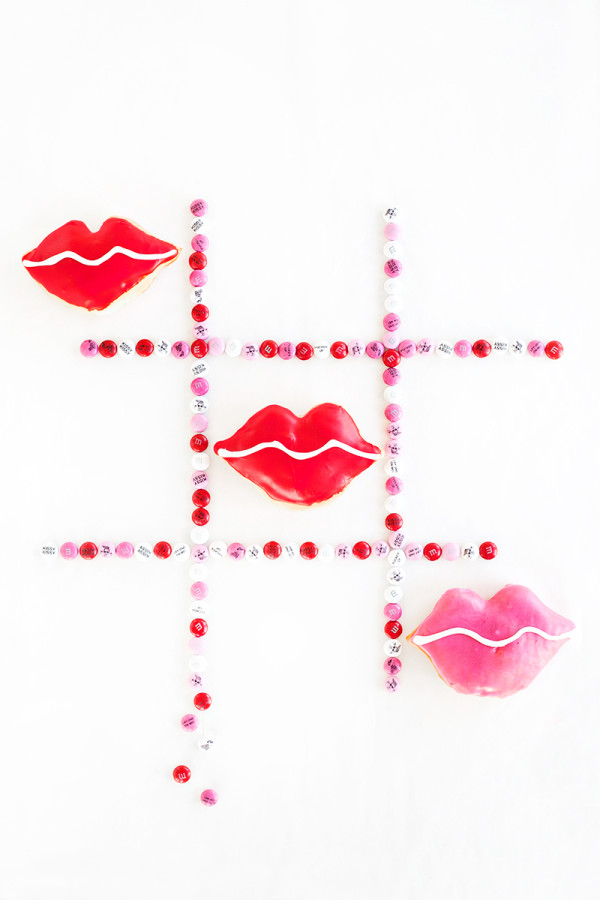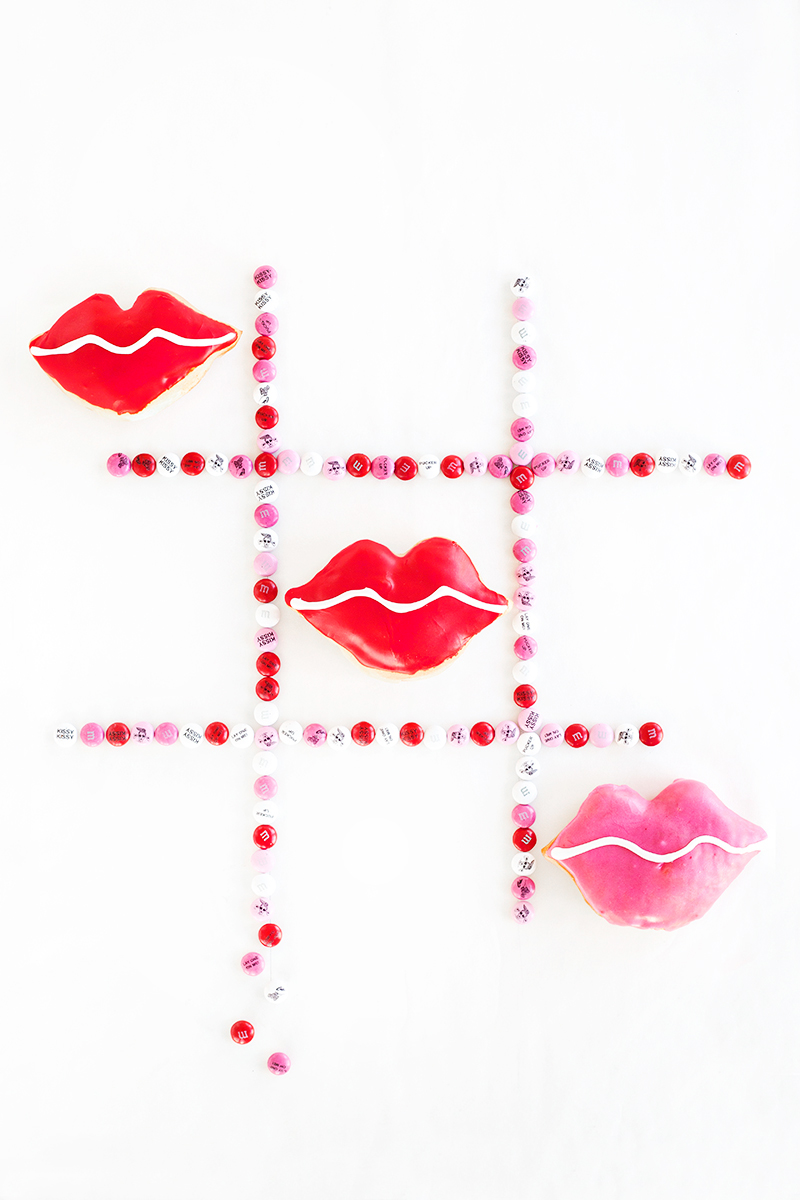 And finally, some printables to go with! Rounding out the kiss theme, print these out as little cards (or taped over twine as a garland!) to pair with your Valentine's treats… or to hand out to friends!
Click HERE to download the free printable kiss Valentines!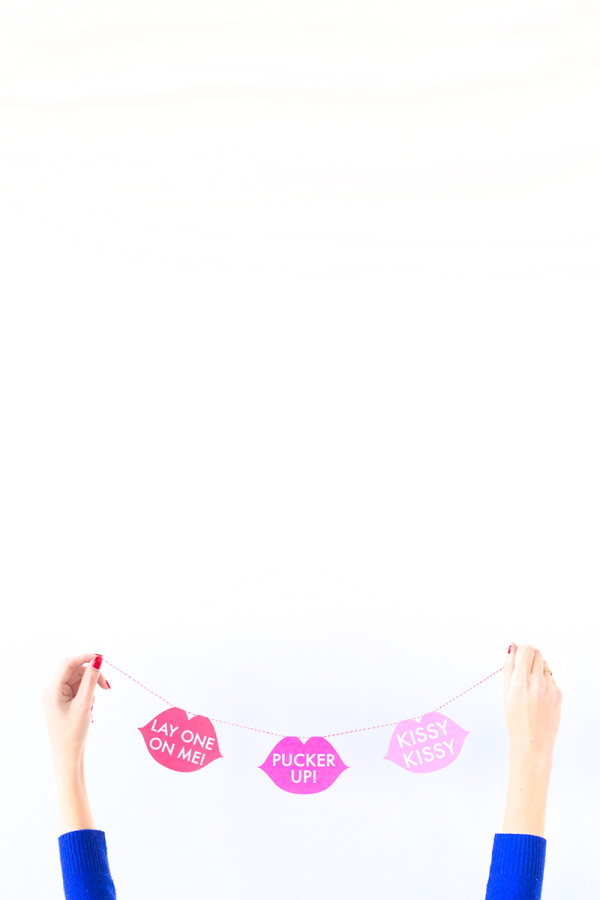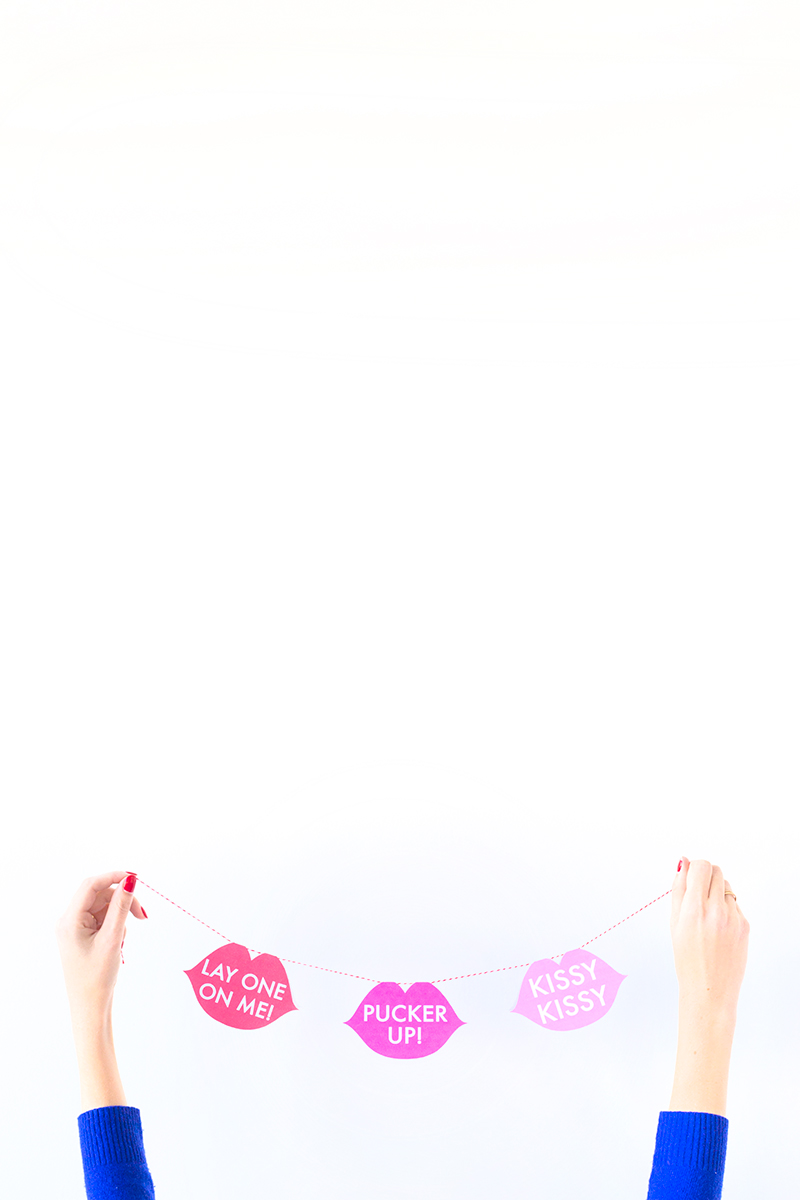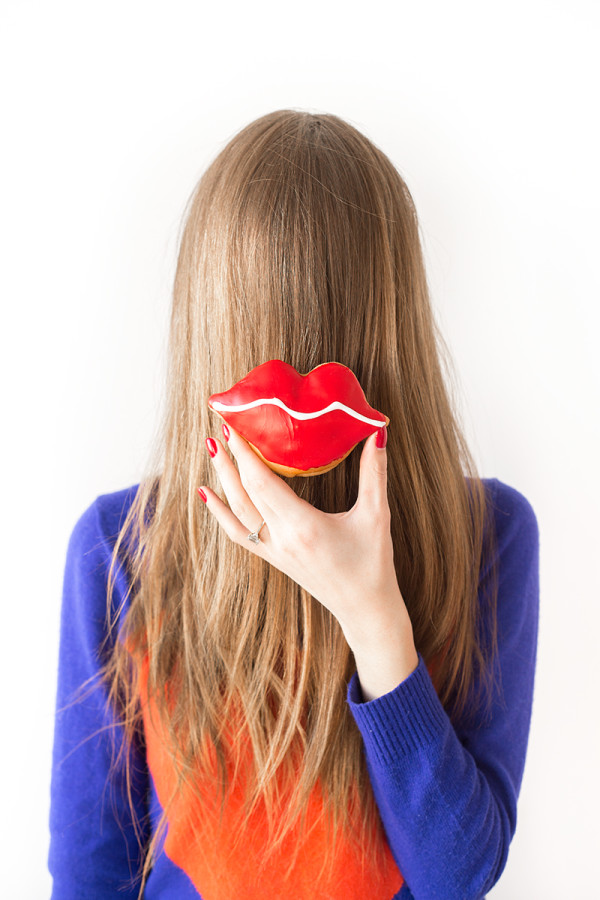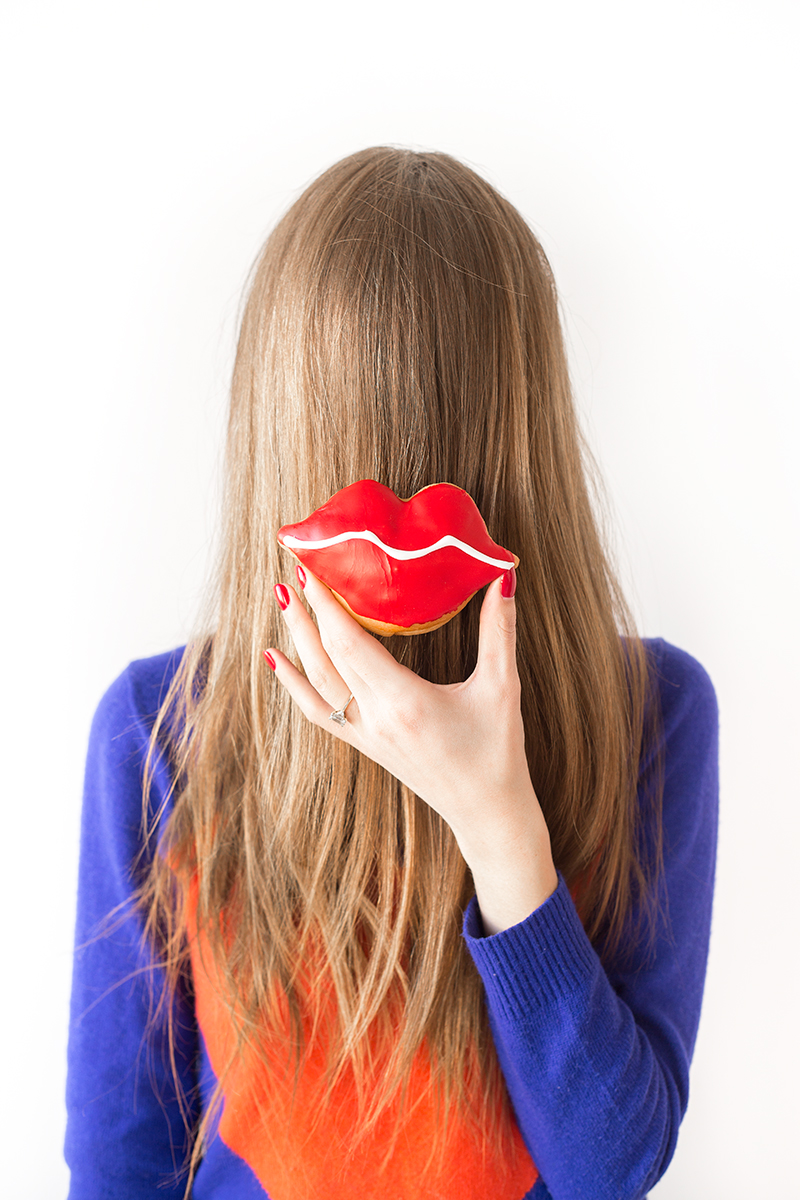 All Photos by Jeff Mindell
And there you have it, a Valentine's Day full of kisses. I just couldn't help myself. Kiss kiss!
Donuts by California Donuts, with decorations by Studio DIY
Printables by Studio DIY
This post is brought to you by the sweetest way to say I love you. Personalize your own My M&M's for Valentine's Day.