Party or not, your little lady or man will love playing a round of this edible matching game on St. Patrick's Day. Chocolate for breakfast, that's right, every kid's dream. Matching games were (Ok, are) my favorite and this one is so simple you can whip it up in about 10 minutes. All you need are Hershey Kisses, round labels and a bunch of markers. You can choose any colors you want, but I thought rainbow was quite appropriate for the upcoming holiday. Then it's time to work that memory…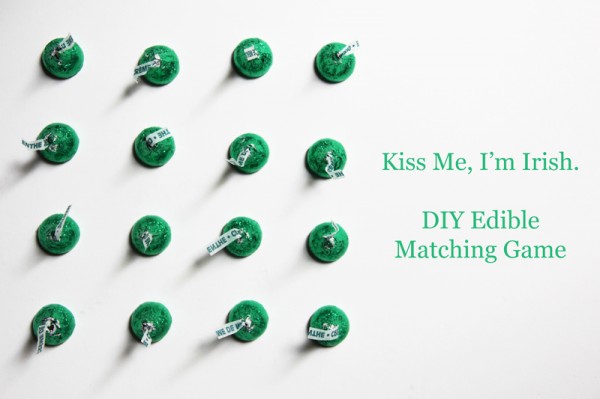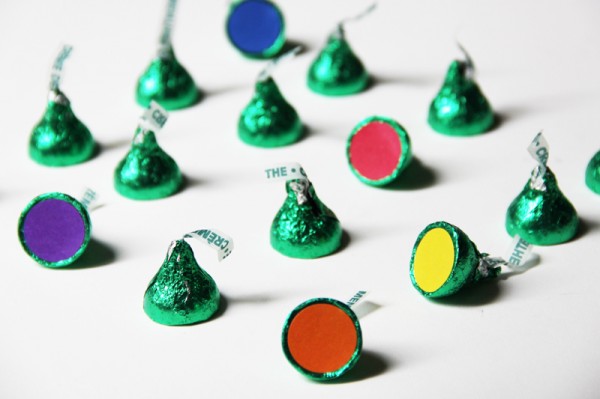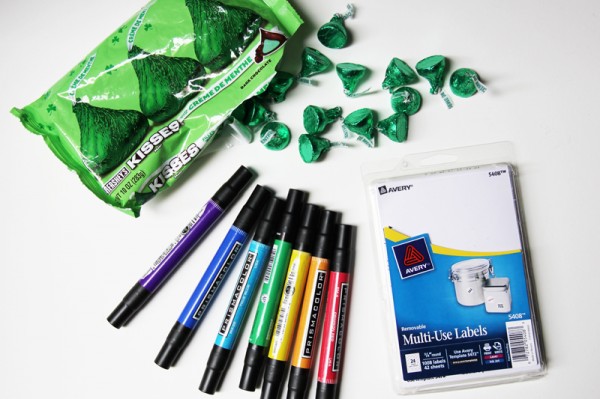 Supply List:
Hershey Kisses (I chose the Creme De Menth flavor for the color of course!)
3/4″ Round White Labels (I purchased these Avery ones from Staples)
Markers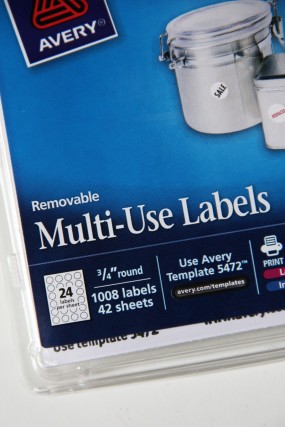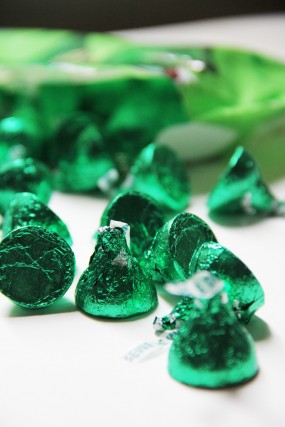 To Make:
Color your labels, coloring two circles of each color. I chose rainbow, and also used a stamp pad to add gold too (Why? because I love gold, and didn't have a gold marker). Let the labels dry for a few minutes then peel them off and adhere to the bottom of your Hershey Kisses. Guess what?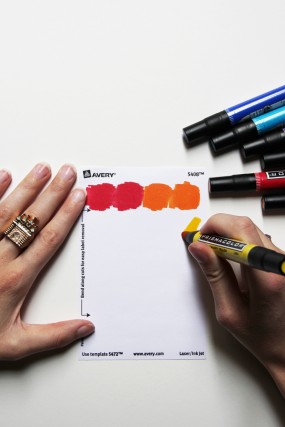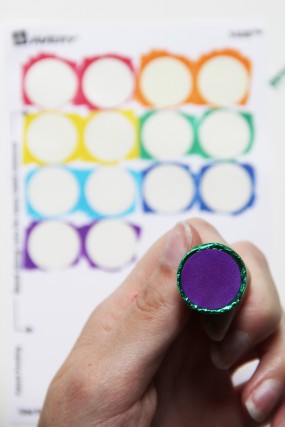 You're done! Set up your kisses in matching game form and gather the kids or party attendees to test their skills.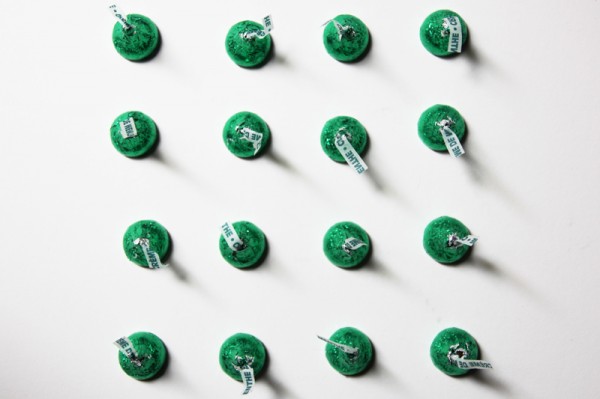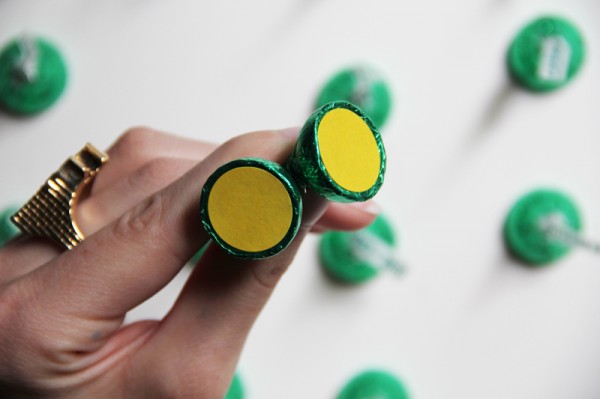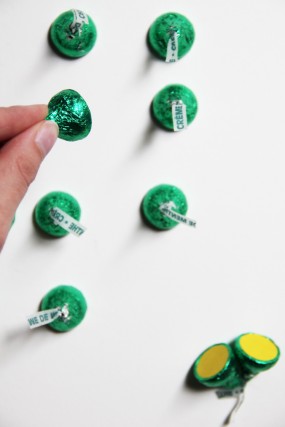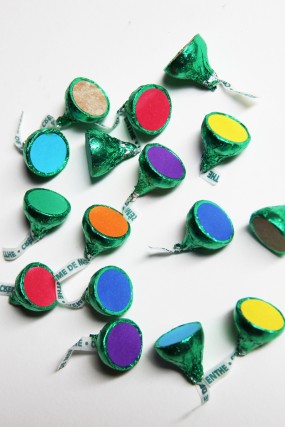 Really, everyone wins in this game since (win or lose) you get to eat the pieces afterwards!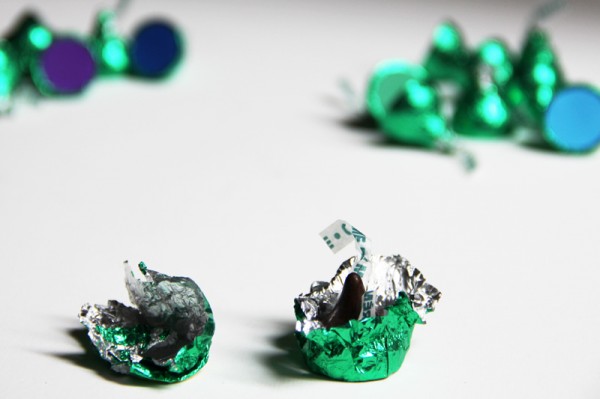 All Photos by Studio DIY
This could be easily adapted for just about any celebration. You can play the game with numbers and letters, or little pictures (if you're artistic), or you can get a whole 'lotta markers and make it even more colorful than this simple rainbow. In addition to being a fun party game, a set of these would make a great, and super budget-friendly, favor too!
Looking for more DIY projects? Check out the Project Gallery and Free Printable Gallery! In need of supplies to make your own "Congrats in a box"? Check out the Craft Supplies Guide!