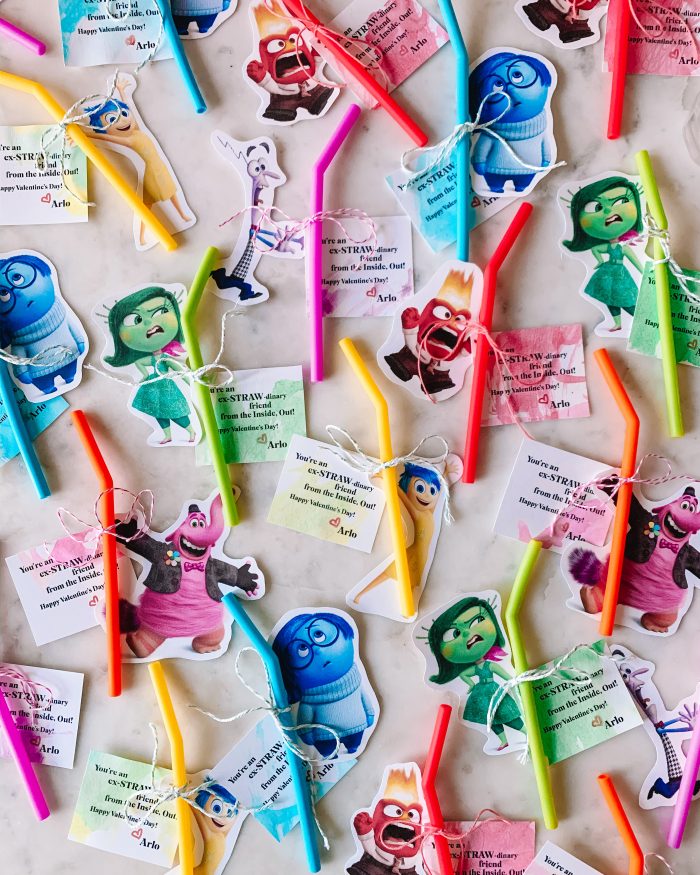 Need an easy Valentine idea for your little ones to share with their friends? If they're obsessed with Pixar like my son, they may love these Inside Out Valentines. These are a great, inclusive and sustainable option because they include reusable silicone straws instead of something edible or that will just be tossed in the trash!
There's also a great opportunity to involve the kids by letting them watercolor the little notes, which I've included as a printable below!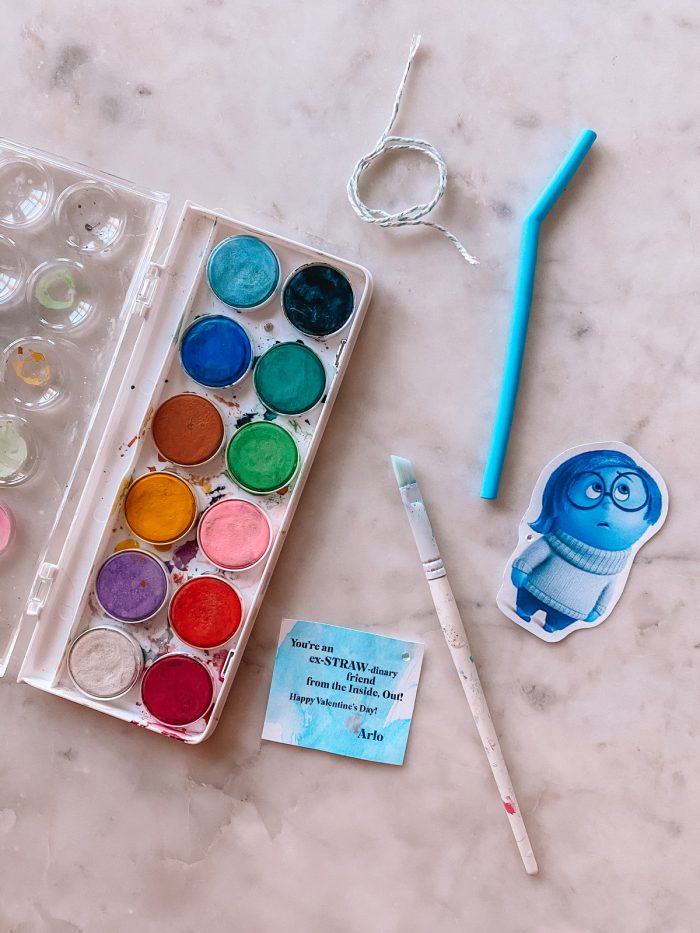 Supplies Needed for the Inside Out Valentines
Here's what you'll need for this easy Valentine idea:

Printing Your Characters
1. Click and drag the image from the links above onto your computer's desktop.
2. Open the image in "preview" (for a Mac) or photo program.
3. Navigate to the print menu and select the number of copies per page that you'd like. This allows you to print multiple copies of one image on a single page. You can also adjust the size of the image using the "scale" button.
4. Print, and repeat with the other characters!
Assembling Your Valentines
Print out the Valentine notes on cardstock and your child can watercolor them. They can do corresponding colors to the characters, or just a whole rainbow! I just cut the sheets in half and handed my son one sheet at a time, and he picked the color he wanted for each sheet, then I cut them up individually once dry!
Don't forget to sign their name on each one!
Poke a hole through both the note and the character and use a piece of twine or thread to tie it to the straw. Tada! The perfect easy Valentine idea.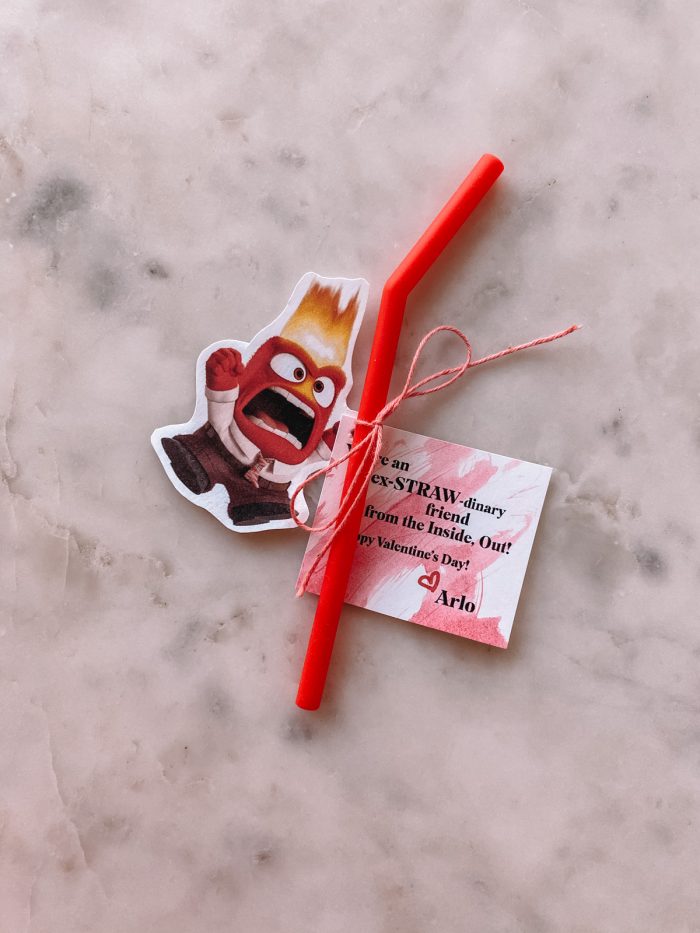 Hope this helps you put together Valentines for your little ones friends or classmates that they'll love, and be able to use and re-use!
For more easy valentine ideas, click here!