Yesterday I showed you a new use for Christmas bows and today I've rounded up five new things to do with those infamous Christmas bulbs. "Five things to do with…" will be a new series here on DIY, and why not kick it off with a holiday addition!? So, if you have extra ornaments lying around (or you feel the impulse to by some on your next target run), no need to overcrowd that tree, try one of these instead.
1. Centerpieces: Take those extra bulbs and your favorite glass (or milk glass!) vase, cloche or bowl and you have a perfectly festive and super simple centerpiece for your holiday table.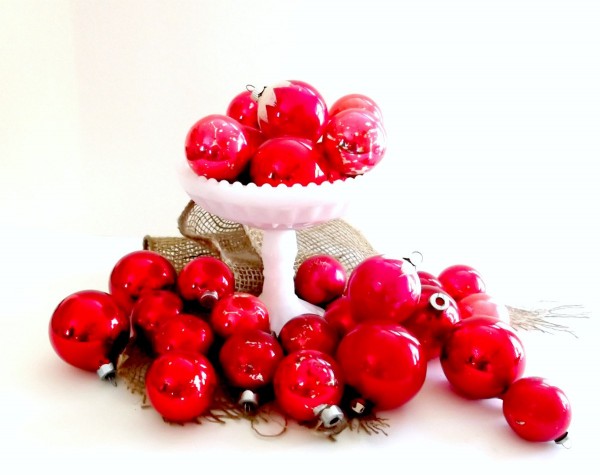 Christmas Bulbs via The Oldies and the Goodies
2. Garland: String those pretty bulbs on a ribbon and hang along the fireplace, in front of the window or anywhere really.. because everything in your home could use a pretty garland like this.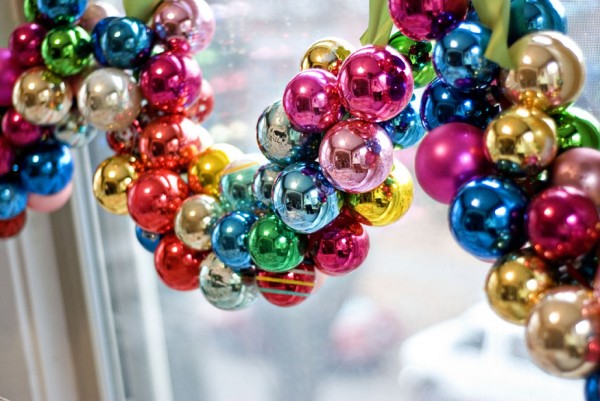 Ornament Garland by Pretty Quirky
3. Chandelier: I can never turn down a new object turned into a chandelier and this ornament one certainly makes me weak in the knees! If you're lucky enough to have a place to hang one of these beauties, please make one so I can live vicariously through you.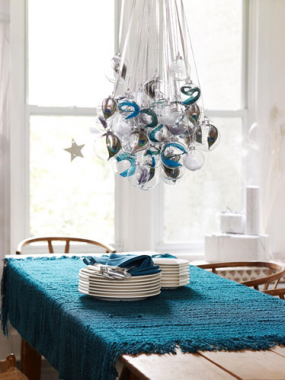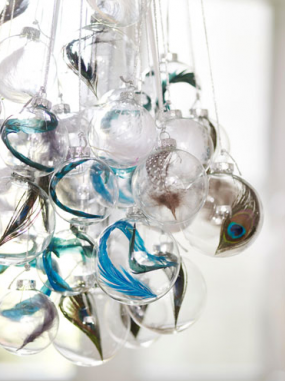 Ornament Chandelier by Sweet Paul
4. Hot Cocoa Holders: Beacuse why use one of those old-fashioned mugs when you get drink out of an ornament? There's really no need for explanation here.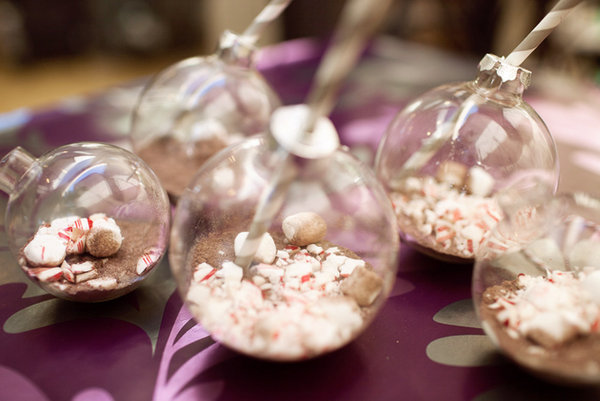 Hot Cocoa Ornaments via Project Wedding
5. Wreaths: Greet your guests with this shiny wreath and they may not want to come in, they'll be too busy staring at your Christmas bulb creation to walk through the door!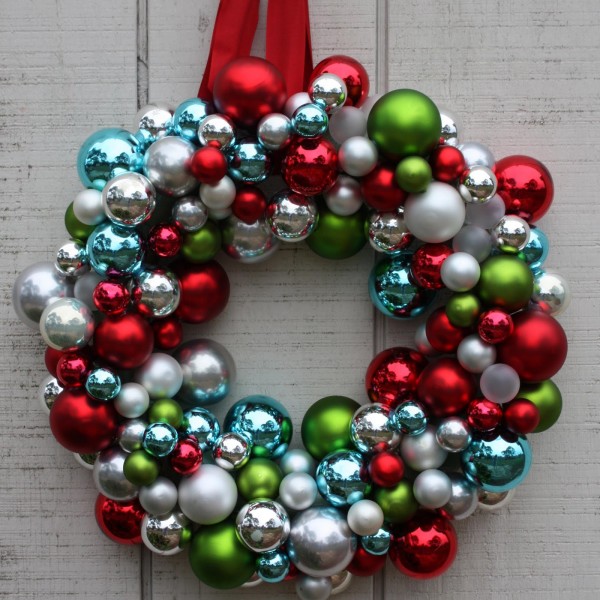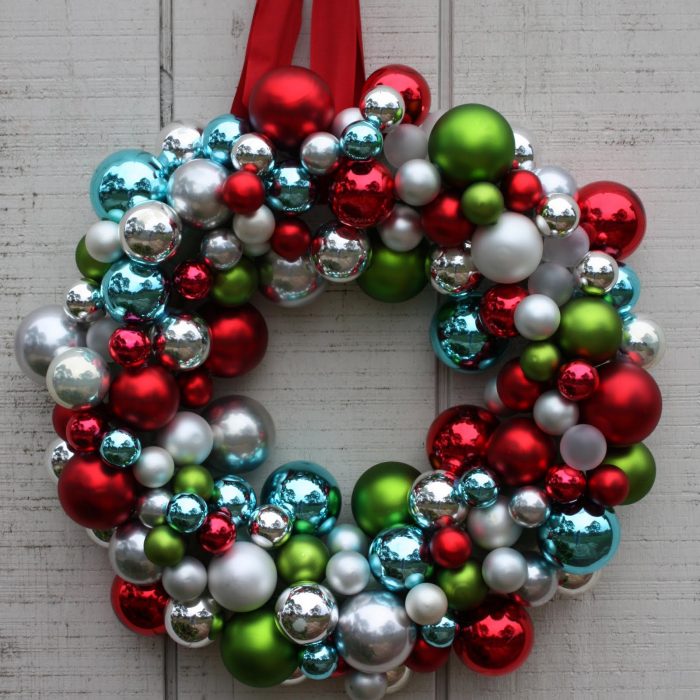 Ornament Wreath by Matt & Becky
What are you going to make with your extra ornaments?