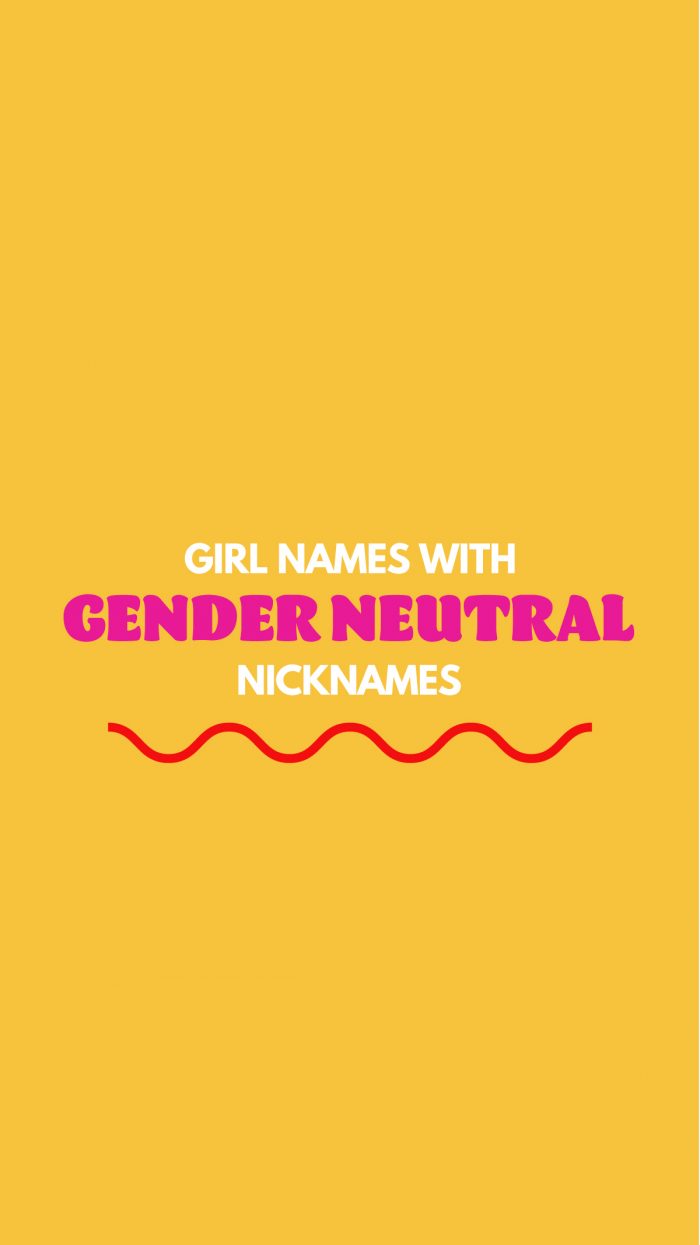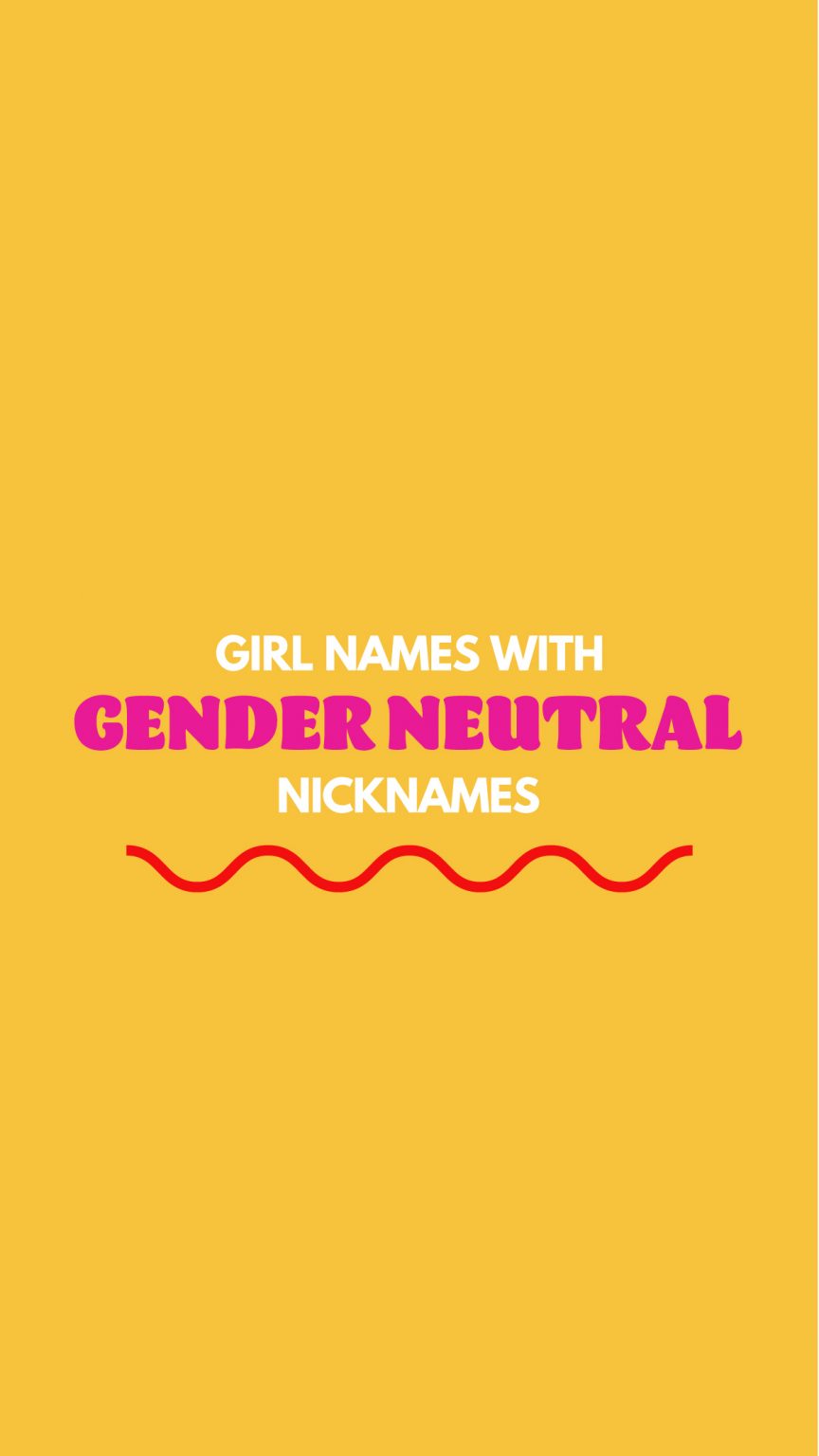 Nicknames are one of my favorite topics. Names with nicknames give people the option to choose which version of their name feels best for themselves! For today's baby name topic we'll be tackling girl names with gender neutral nicknames.
But don't worry, if you're not a nickname fan, we'll also share some gender neutral short names and nicknames that we think stand alone on their own (without the longer name to start!)
Lauren, my co-host, and I both happen to love gender neutral names and names that are traditionally "boy" names for girls, so we dove right in when we saw this topic come into the inbox!
Check out our favorites below and then weigh in with yours in the comment section!
A Sibling for Veronica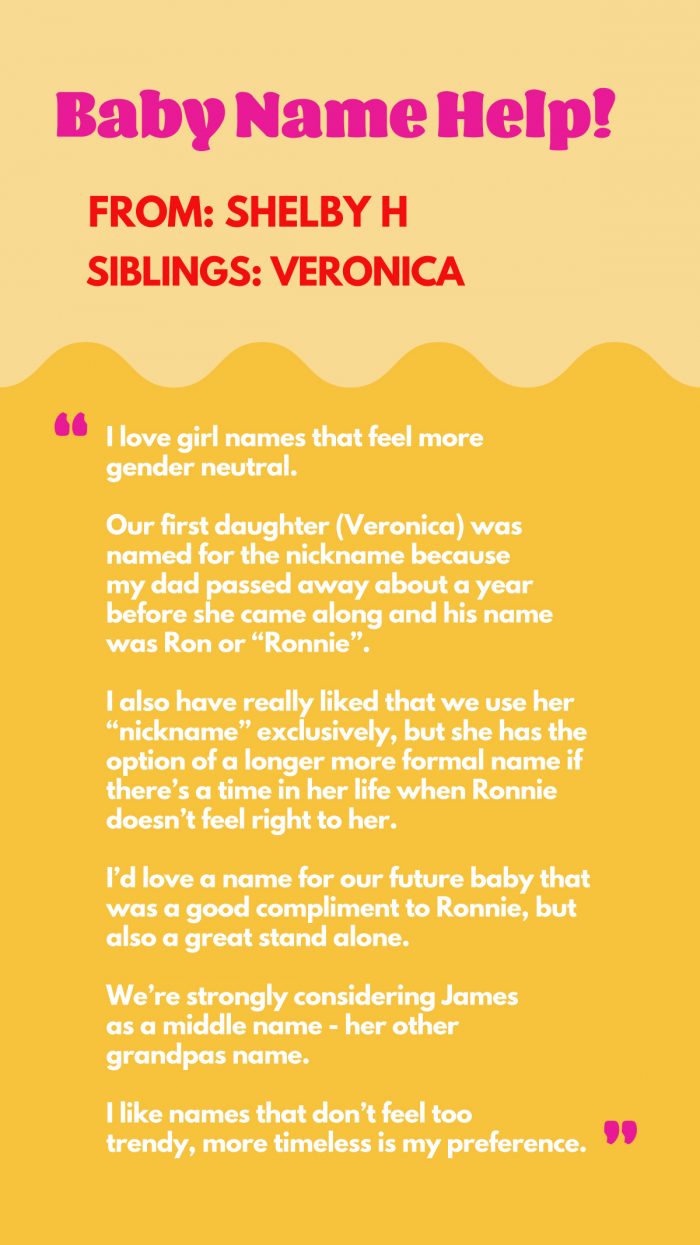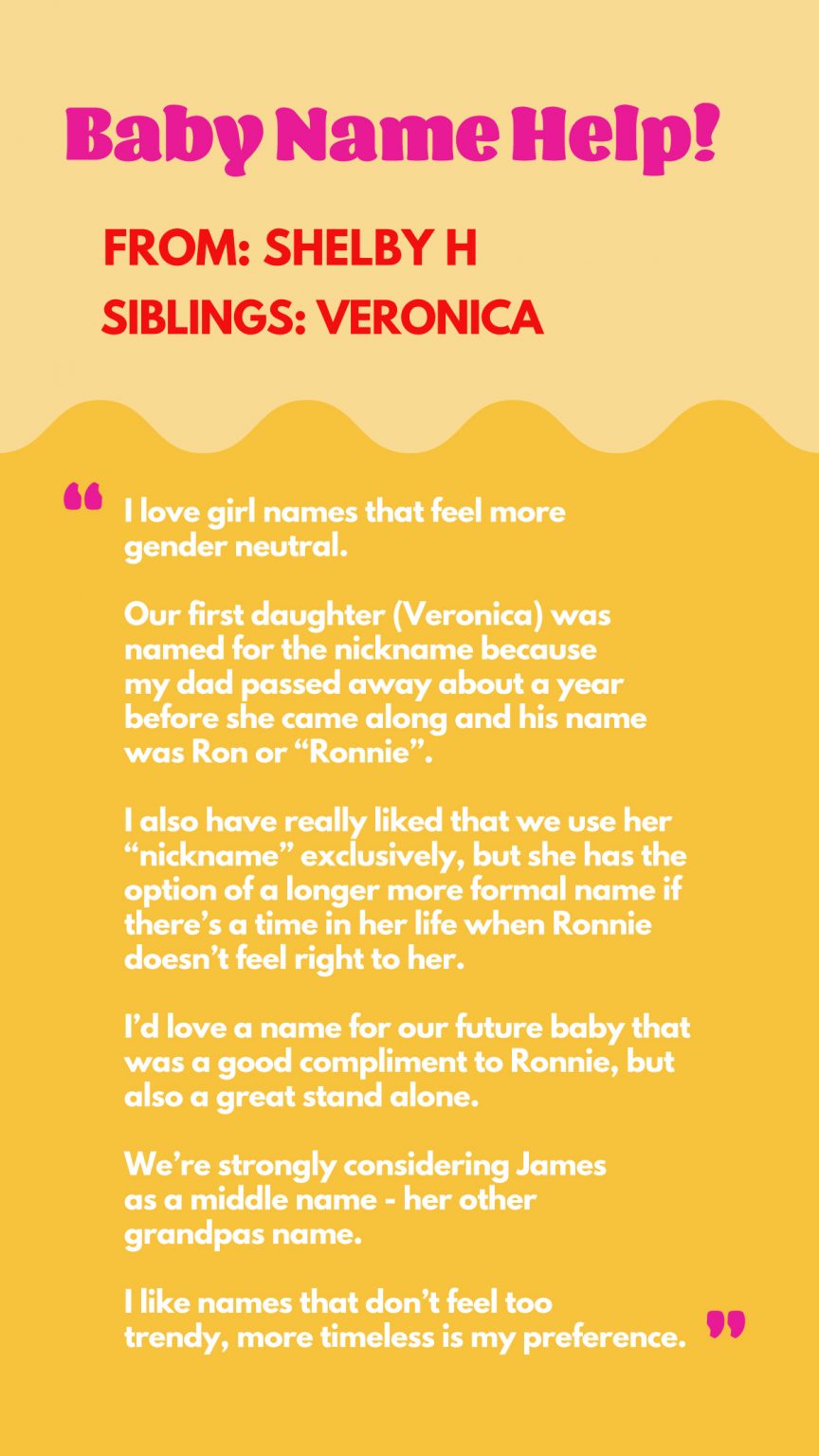 Shelby H has a daughter named Veronica and nicknamed "Ronnie"! She is expecting another baby girl and here's what she wrote:
"I love girl names that feel more gender neutral. Our first daughter was named for the nickname because my dad passed away about a year before she came along and his name was Ron or "Ronnie". I also have really liked that we use her "nickname" exclusively, but she has the option of a longer more formal name if there's a time in her life when Ronnie doesn't feel right to her. I'd love a name for our future baby that was a good compliment to Ronnie, but also a great stand alone. We're strongly considering James as a middle name – her other grandpas name. I like names that don't feel too trendy, more timeless is my preference."
Girl Names with Gender Neutral Nicknames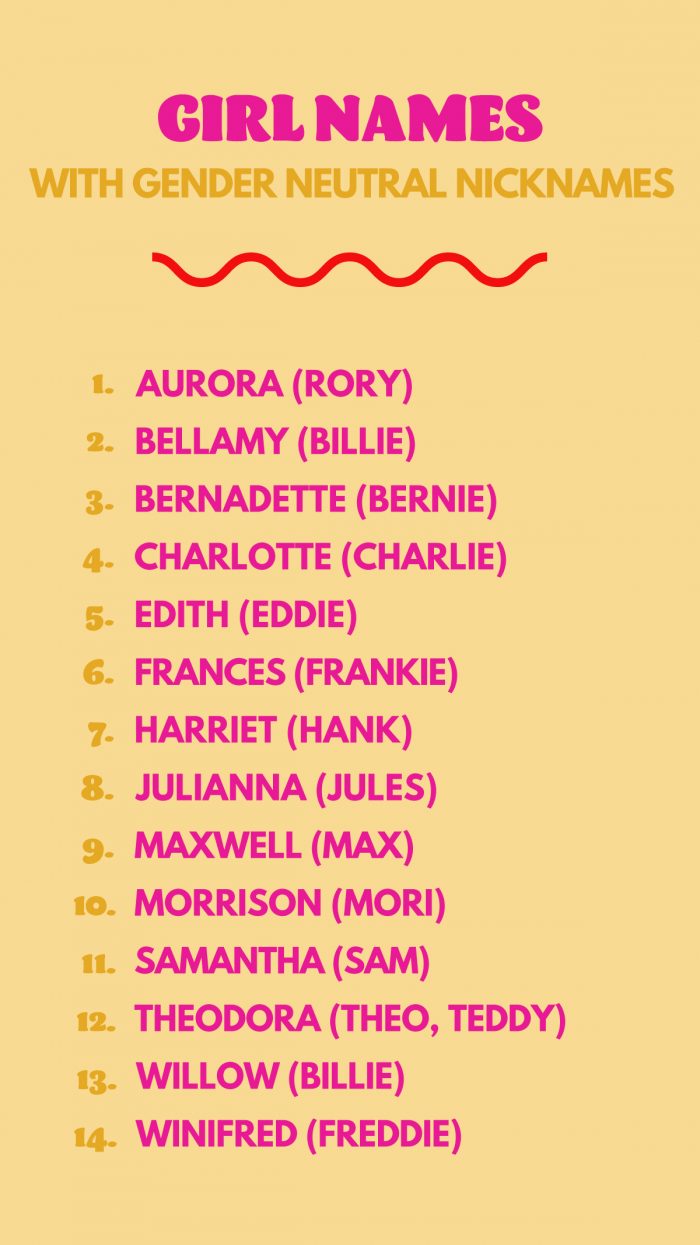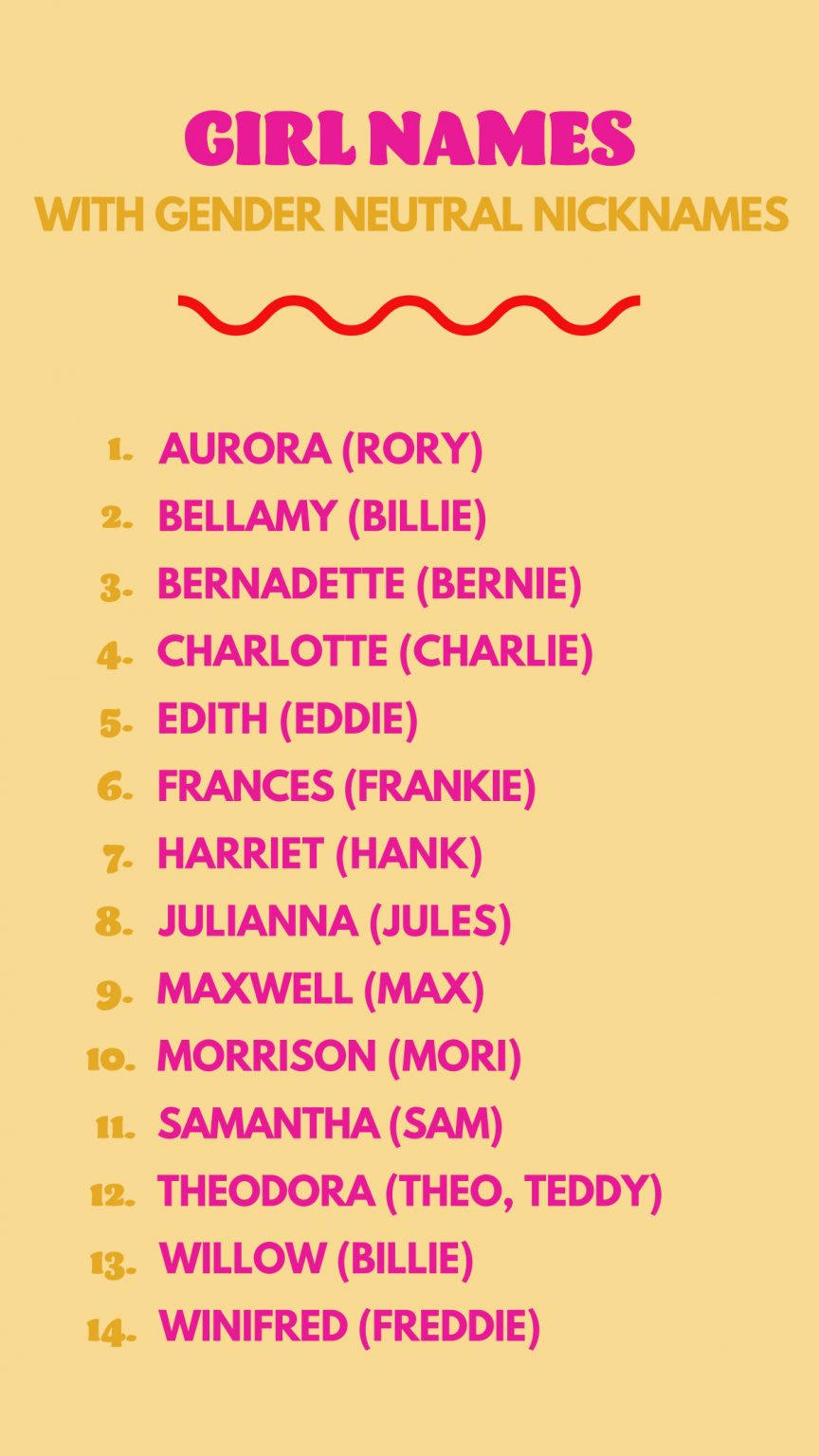 If you're looking for a longer name with a short, gender neutral nickname, we've listed some of our favorite girl names that fit that box below! We also went with some more unique takes, like how Bill or Billy is often a nickname for William, we turned that into Billie being a nickname for Willie.
Aurora (Rory)
Bellamy (Billie)
Bernadette (Bernie)
Charlotte (Charlie)
Edith (Eddie)
Frances or Francesca (Frankie)
Harriet (Hank)
Julianna (Jules)
Maxwell (Max)
Samantha (Sam)
Theodora (Theo, Teddy)
Willow (Billie)
Wilma (Billie)
Winifred (Freddie)
I think from this list, and paired with the potential middle name of James, my most favorites are Bernadette (Bernie) James and Winifred (Freddie) James!
Short Gender Neutral Names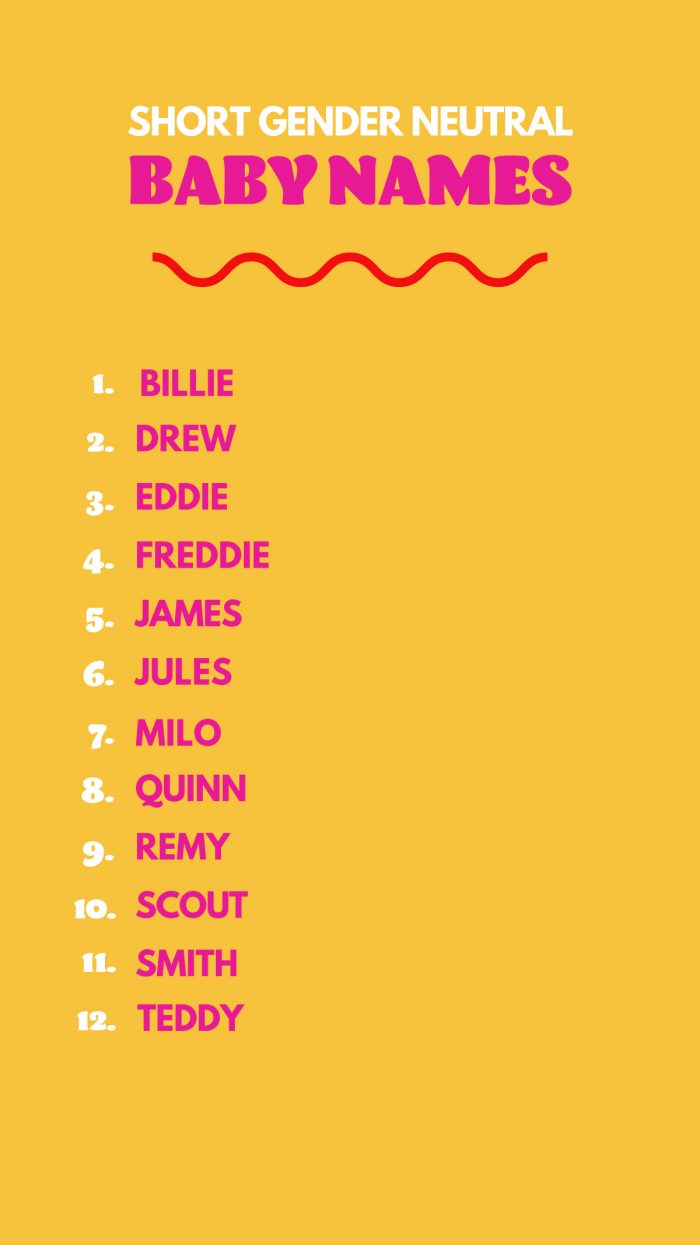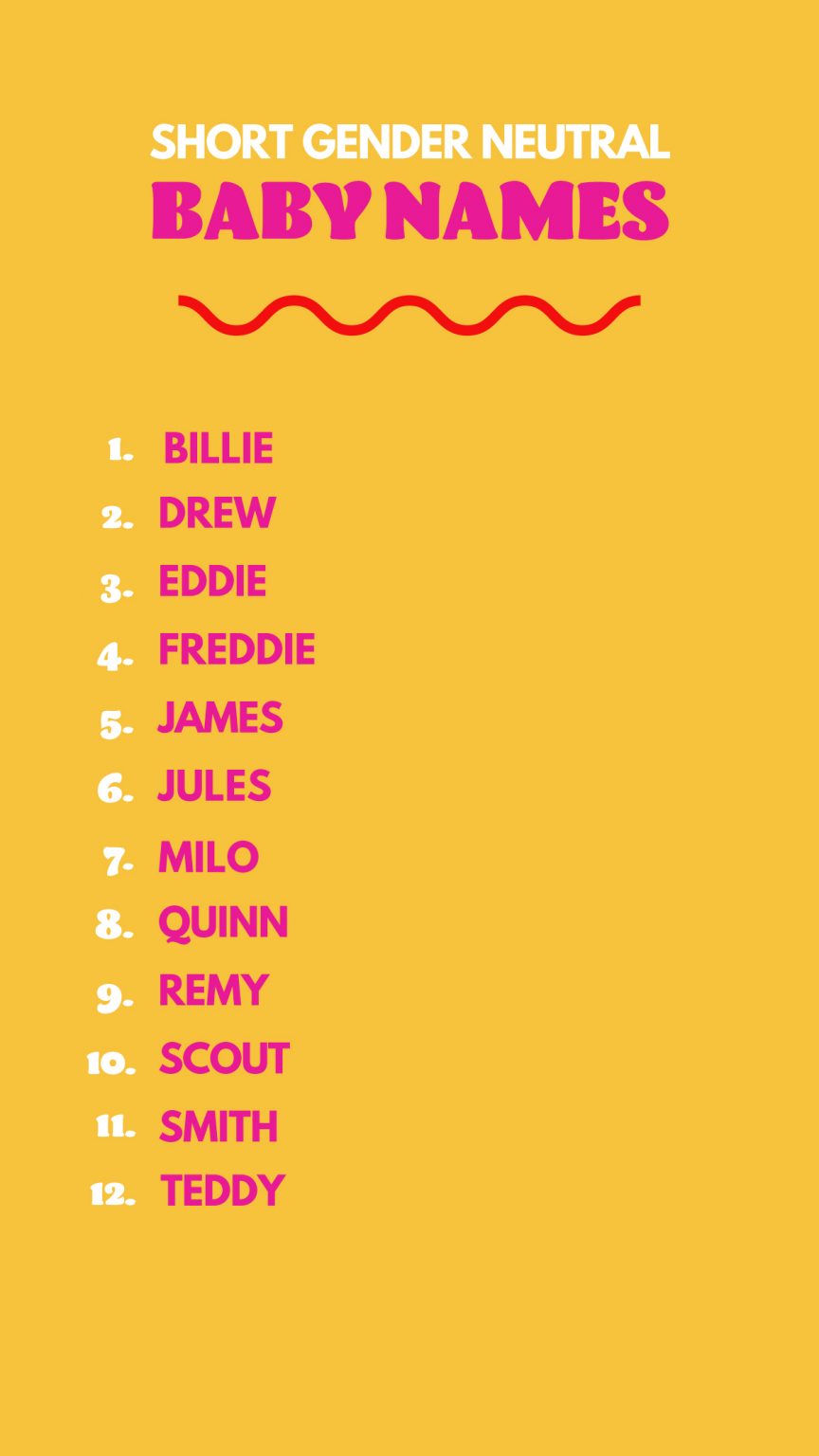 Some nicknames can hold their ground as their own name. We mixed some nicknames, along with simply some short names, as another gender neutral name option. You'll see some repeats from the list above! We also love the name James, mentioned by Shelby as a possible middle name, as a first name, too.
Billie
Drew
Eddie
Freddie
James
Jules
Quinn
Remy
Scout
Smith
Teddy
What are your favorite girl names with gender neutral nicknames?
Do you have any favorite girl names with gender neutral nicknames or short, gender neutral names in general? Leave 'em below!!
Congratulations, Shelby! We hope you find a name you love!
If you're expecting or adopting and would like to apply to be a part of the series, click here to fill out this form about your situation and name preferences!!