It's Oscar season, dudes! And in keeping with tradition, I have the updated 2014 Oscar ballot for you!! Wahoo! Woot! Who is hosting an Oscar party this year?? Don't forget to prep your balloon awards, too, if you are! In the meantime print these out below and get ready to cast your votes! And maybe throw some confetti around while you're at it? Yes. That's always a good idea.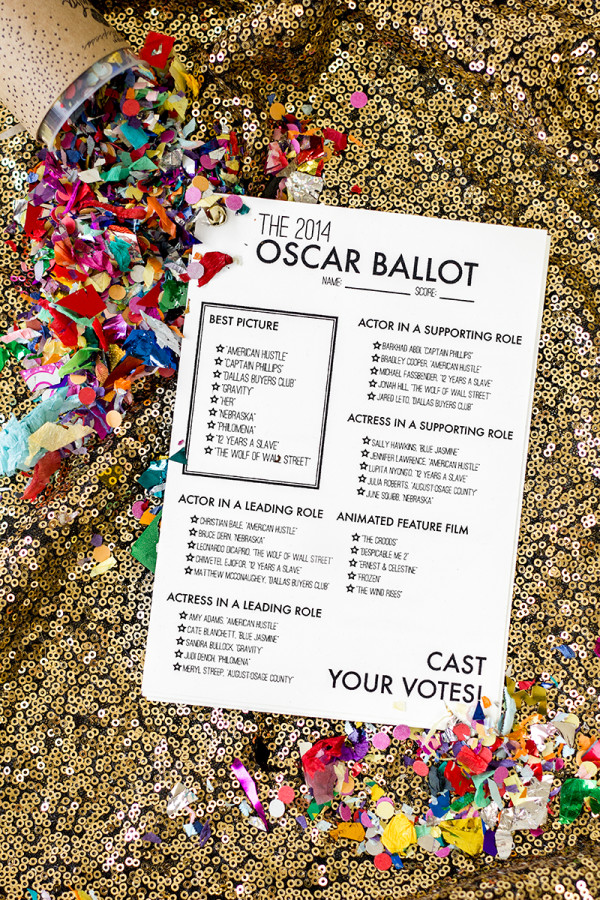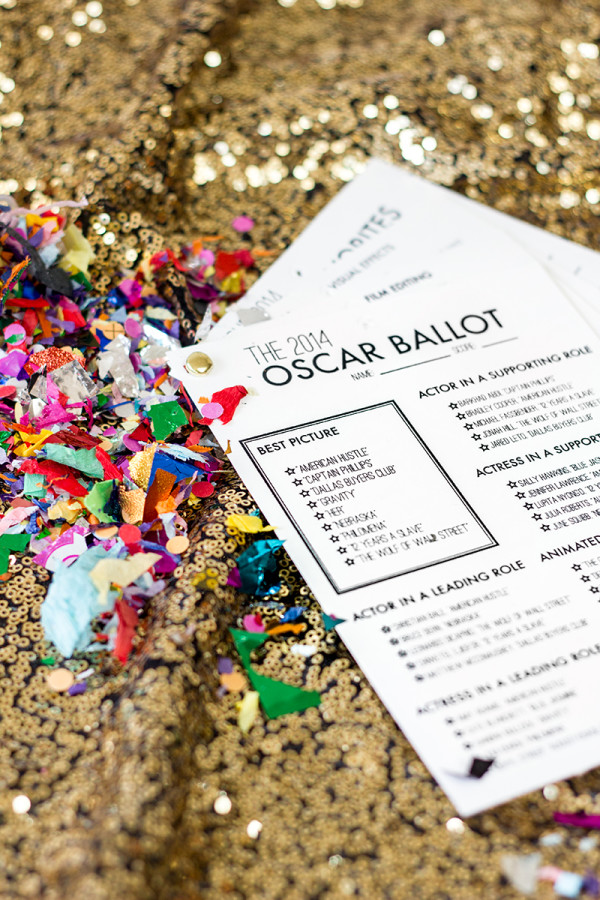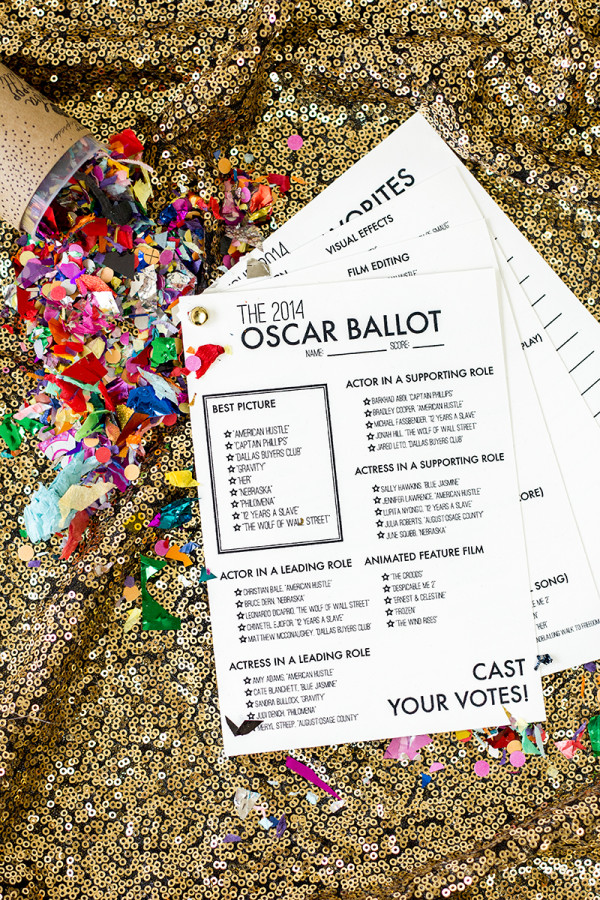 All Photos by Studio DIY
CLICK HERE to download your free printable 2014 Oscar ballot!
(It will print two pages to an 8.5×11″ sheet. Cut along the lines and down the center, punch a hole in the top and tie together. Also check here and here for past ballot packaging ideas!)
Happy red carpet critiquing, champagne drinking and all around Oscar-partying!