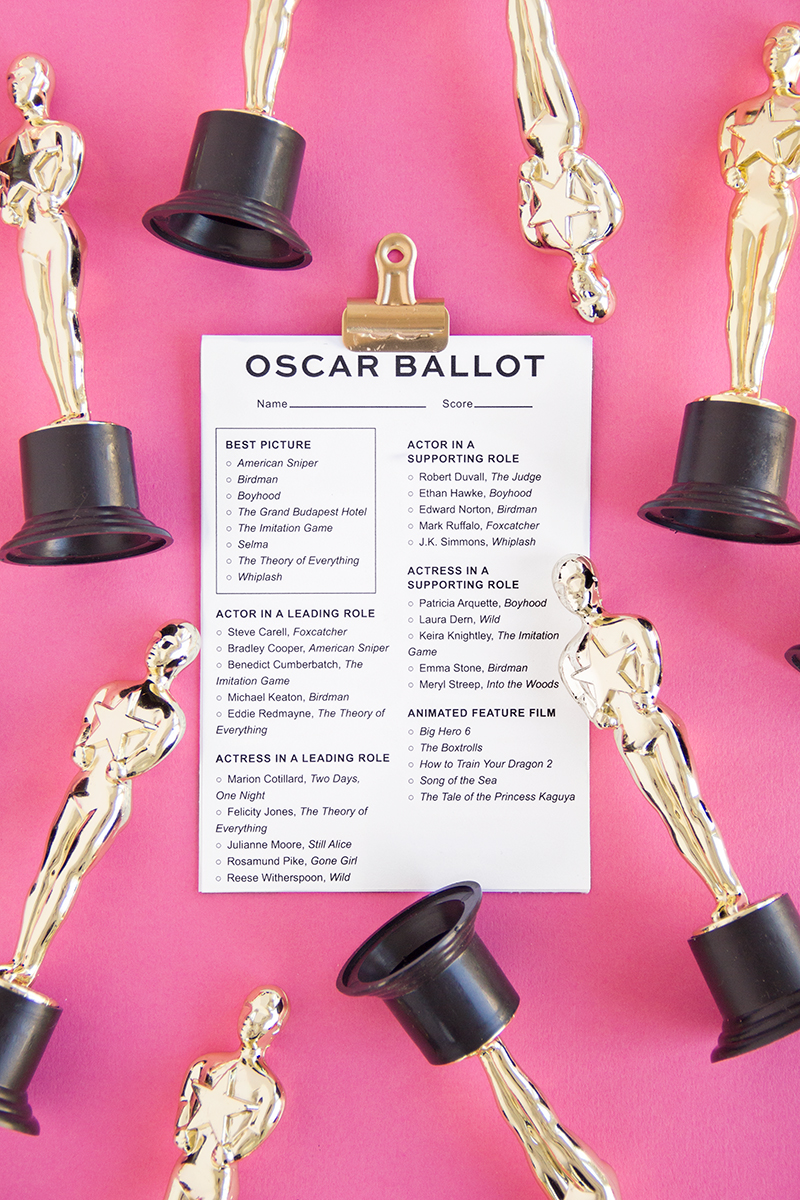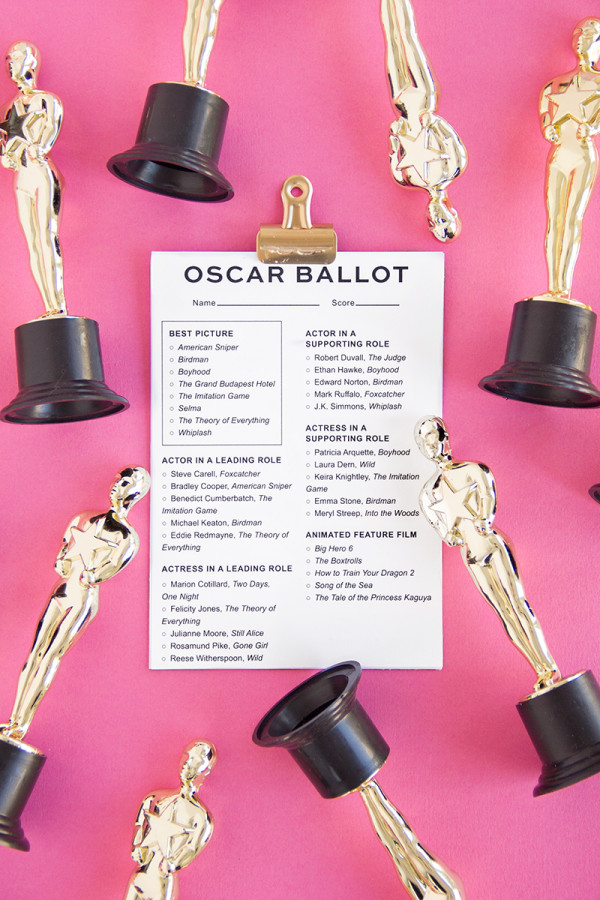 I interrupt this Valentine programing to bring you the 2015 Oscar Ballot! I had this post planned for later in the month, but so many of you have already made your requests for this year's version… I decided to throw it up here now! Can all you Oscar party hosts teach me to plan ahead as well as you do!? Anyway, you know the drill… scroll down + click through to print yours out!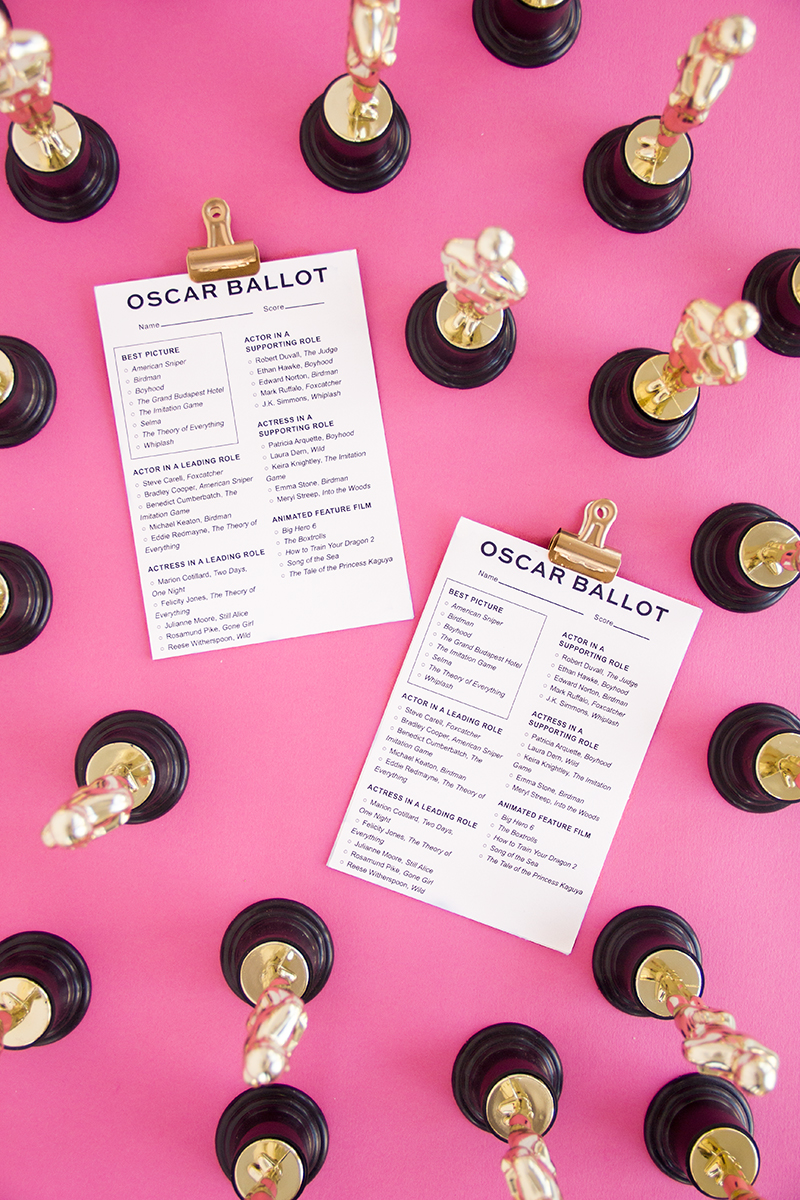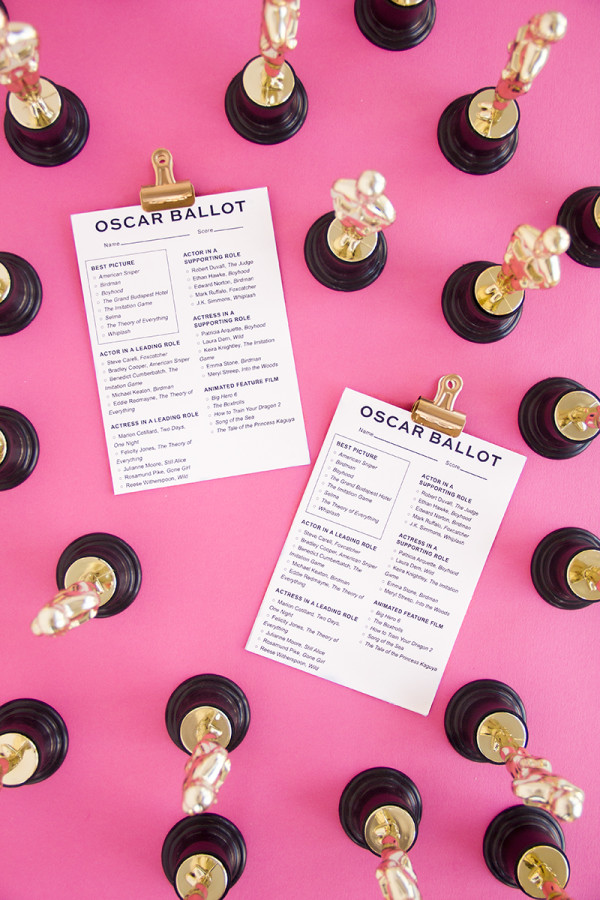 Click HERE to print the 2015 Oscar Ballot!
Cut down the center and along the guidelines. This year, I stacked the cards on top of each other and used a spray painted bulldog clip to hold them together!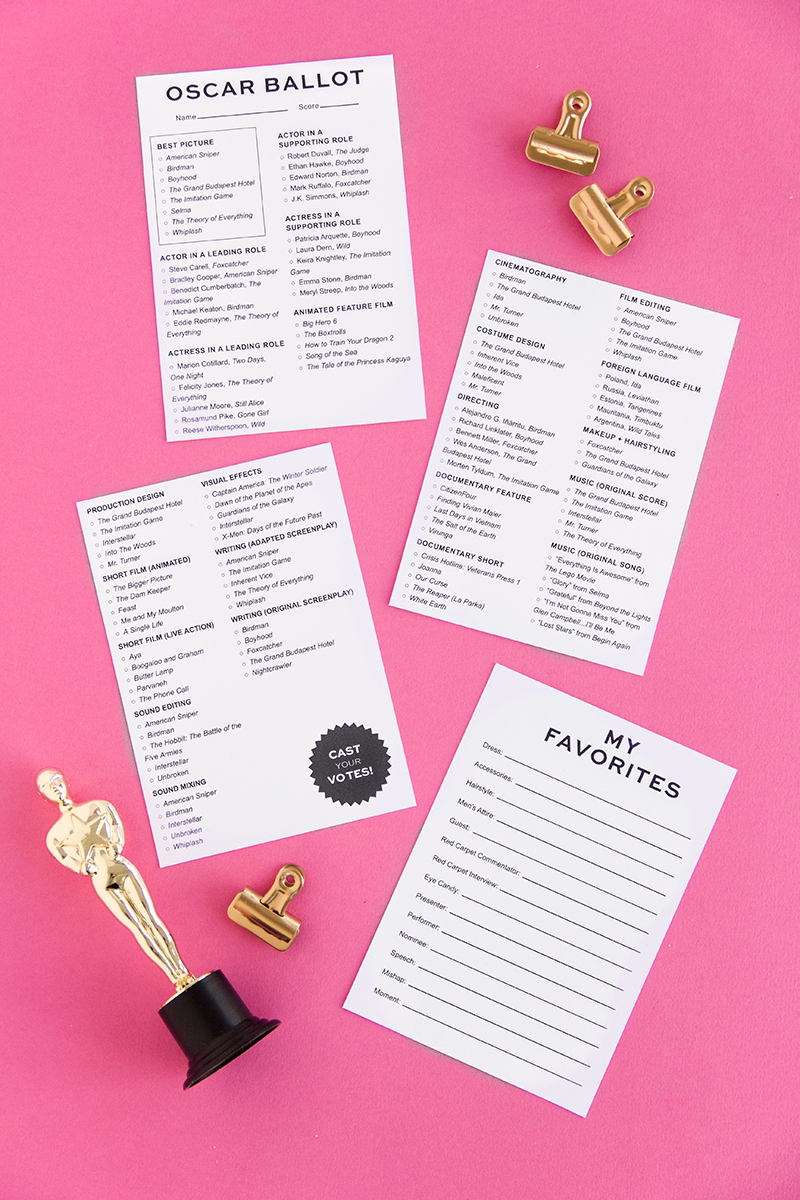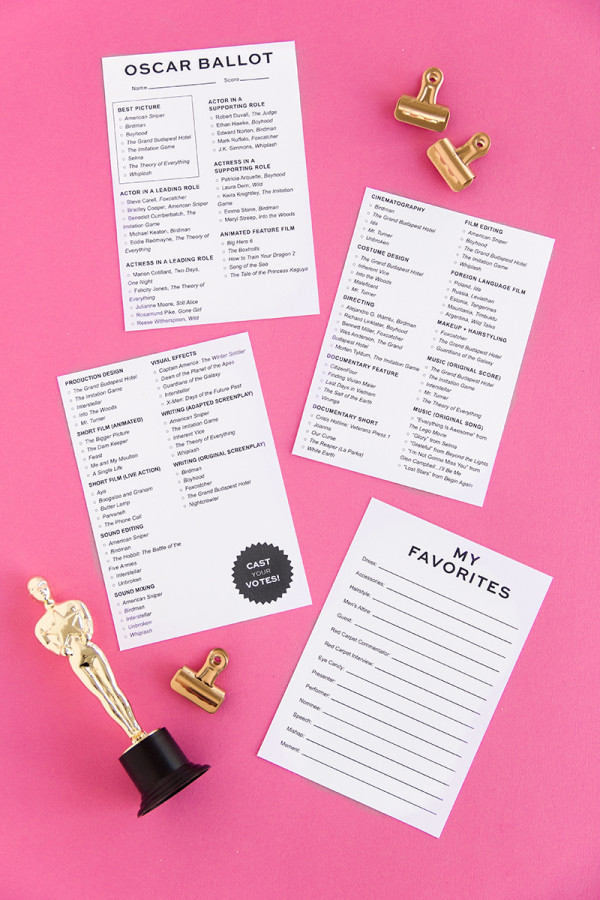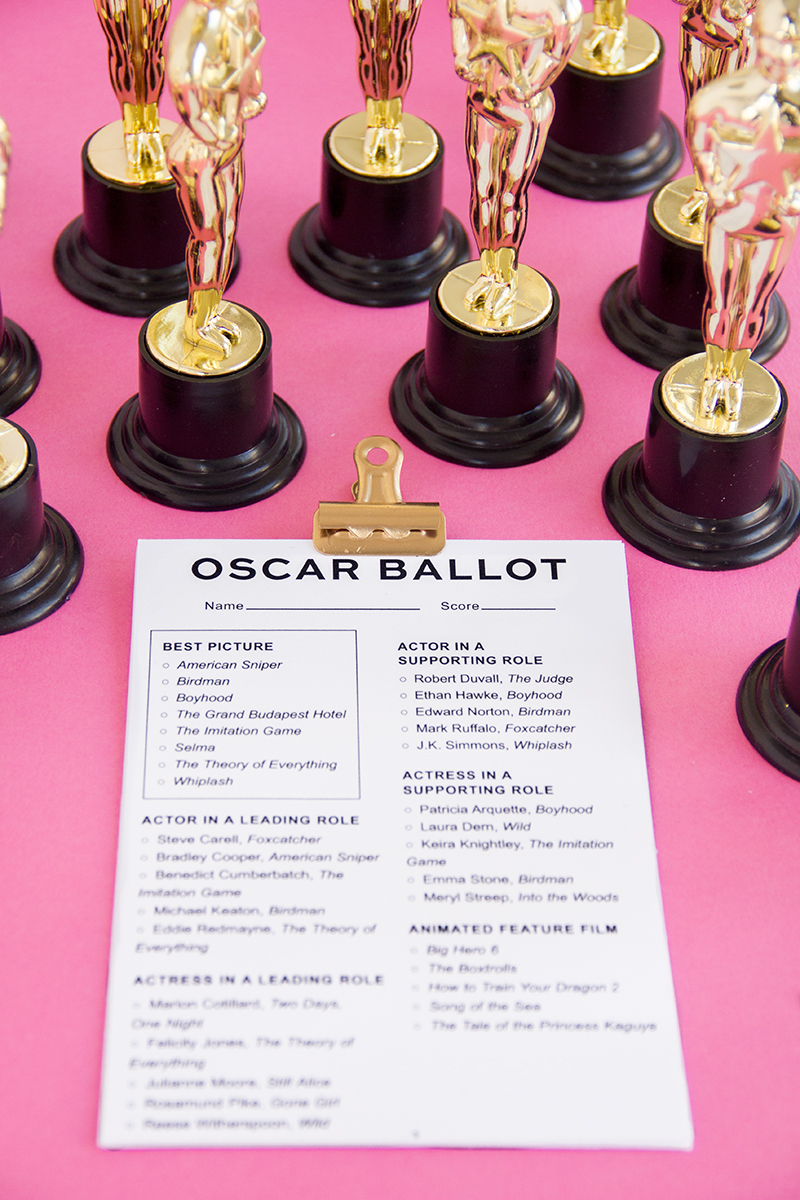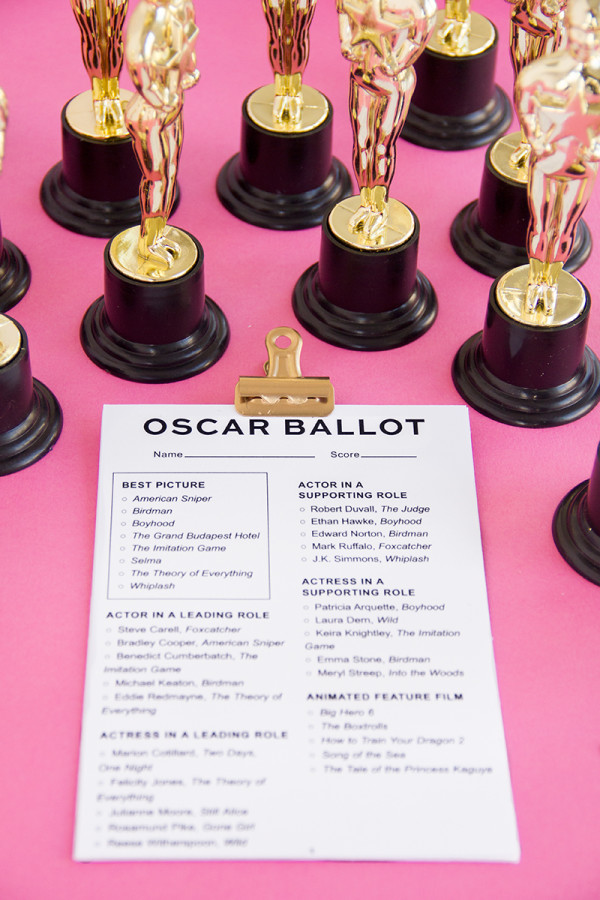 Photos by Studio DIY / Printable Design by Annie Steward
Happy Oscar Partying, dudes and dudettes! (psst… the Oscar statues can be purchased here!)