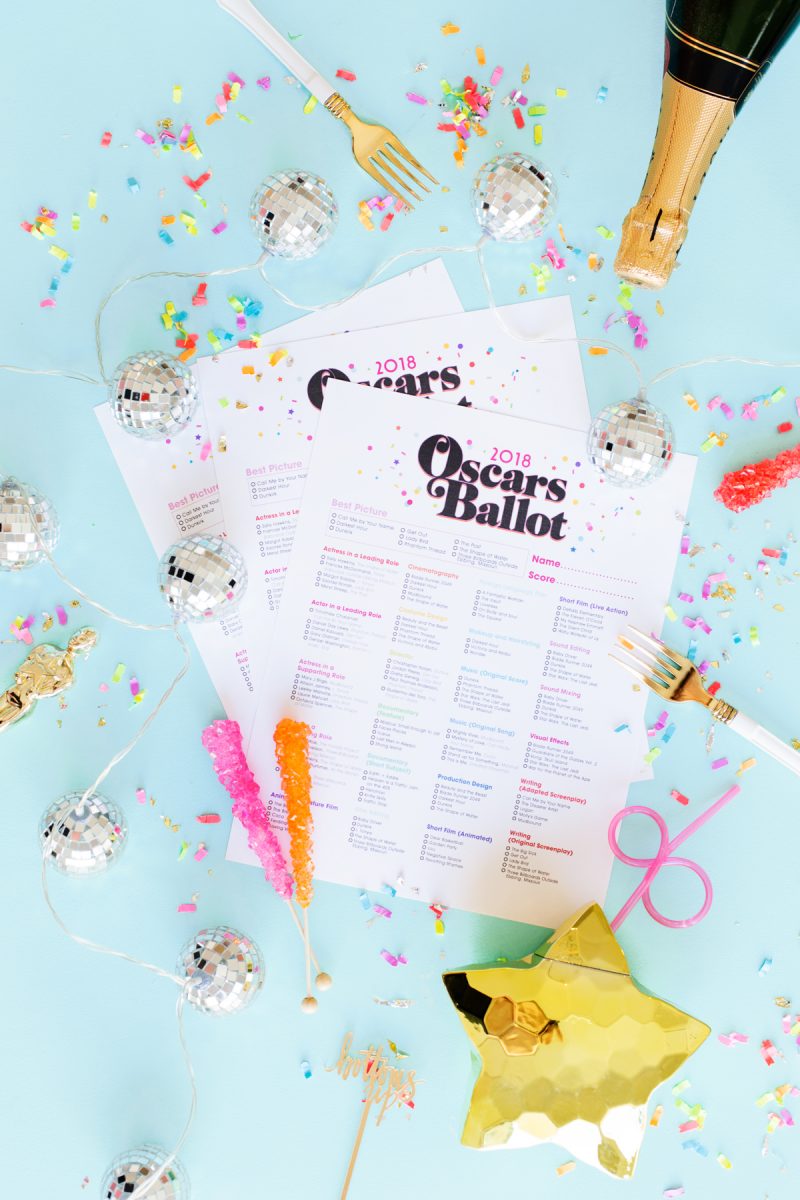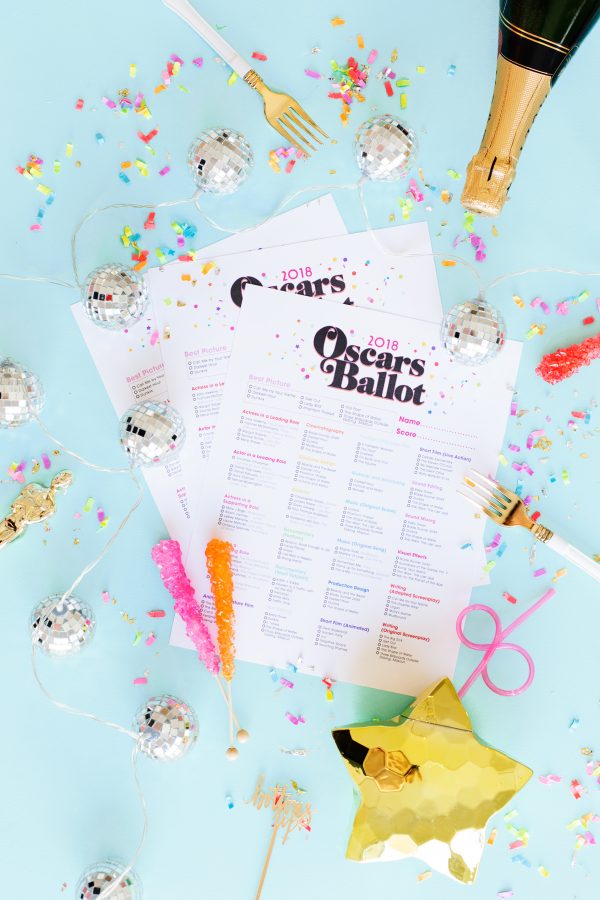 We've got our updated free printable 2018 Oscar ballot for you guys today!!! It's always so fun to see you using these at your Oscar parties so I hope you keep sharing 'em with us over on Instagram if you print and use 'em!! I've always been terrible at seeing all the nominated films and now with Arlo in the mix, I've seen maybe… two? Two of these! Ha so, give me your picks so I can cheat and win my one-person bet!?! 😉 Link to download and print is below!!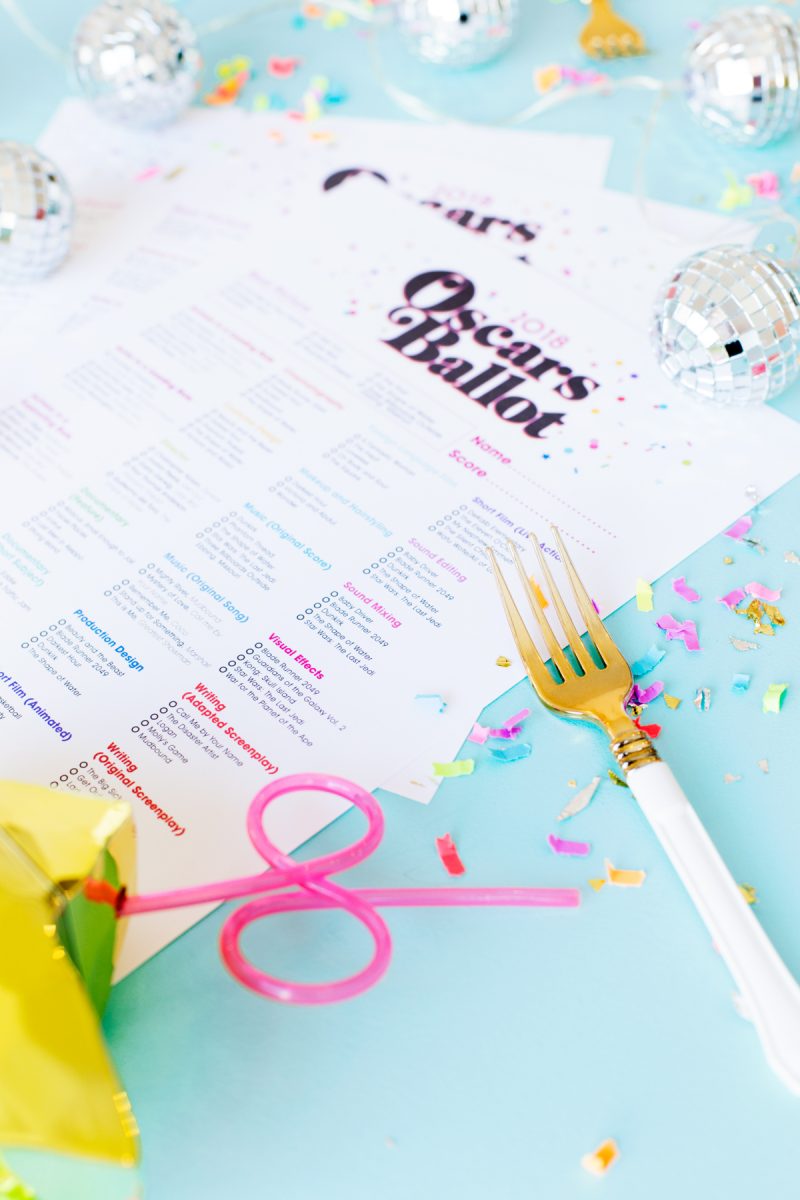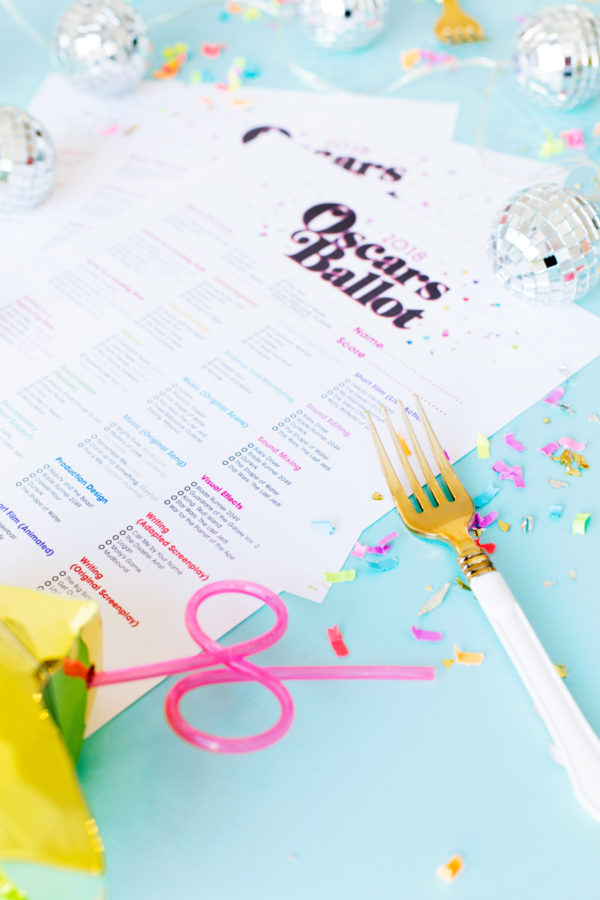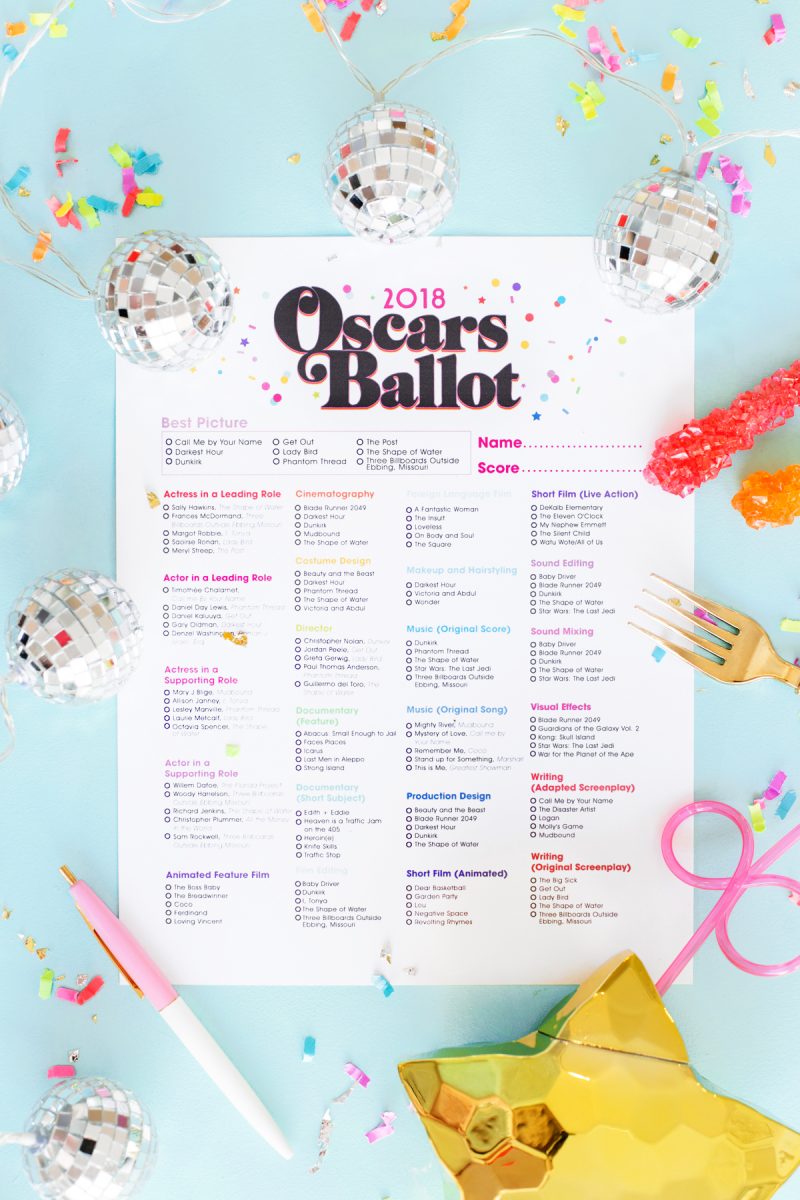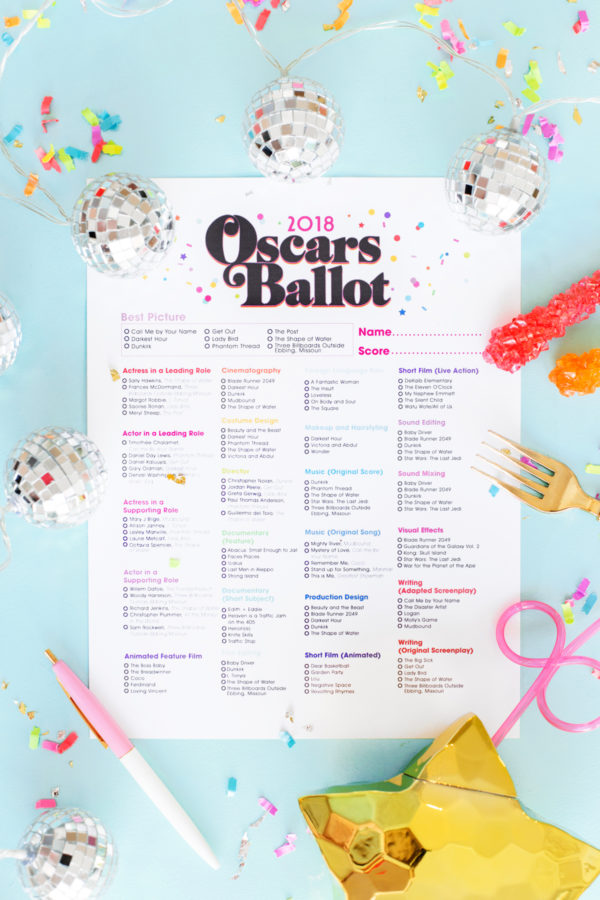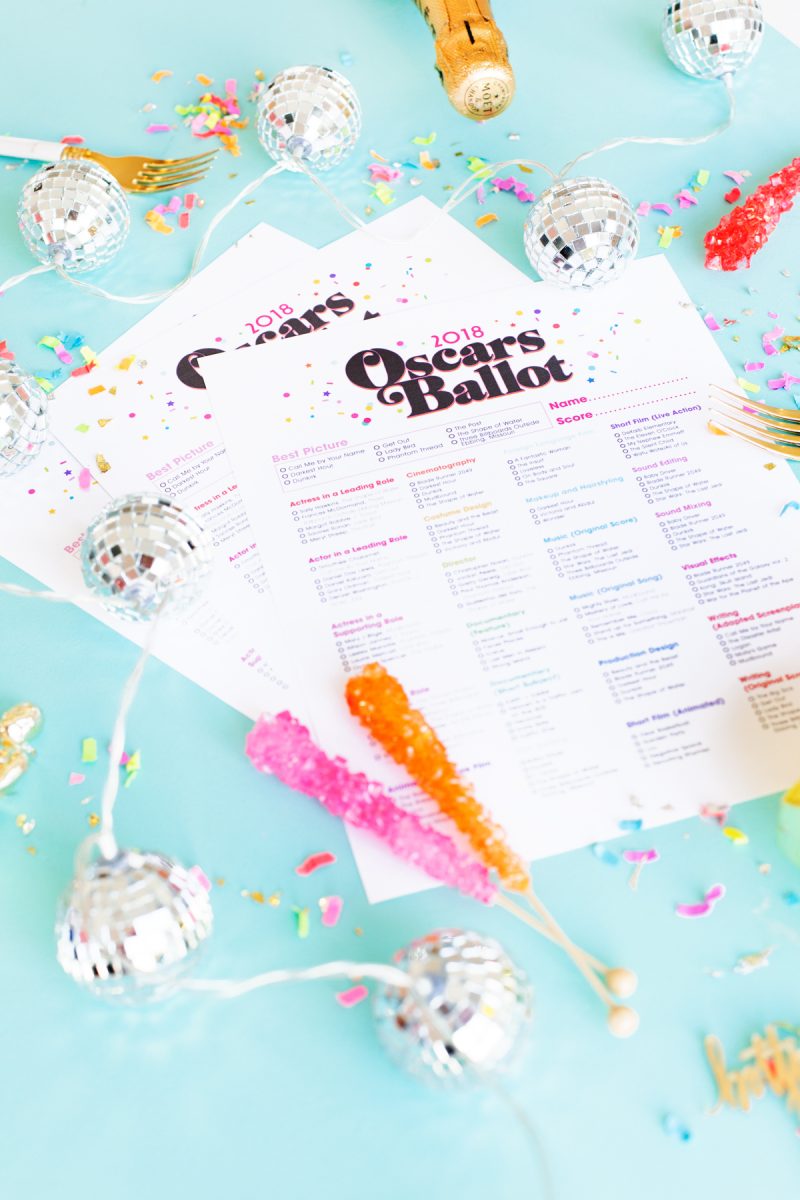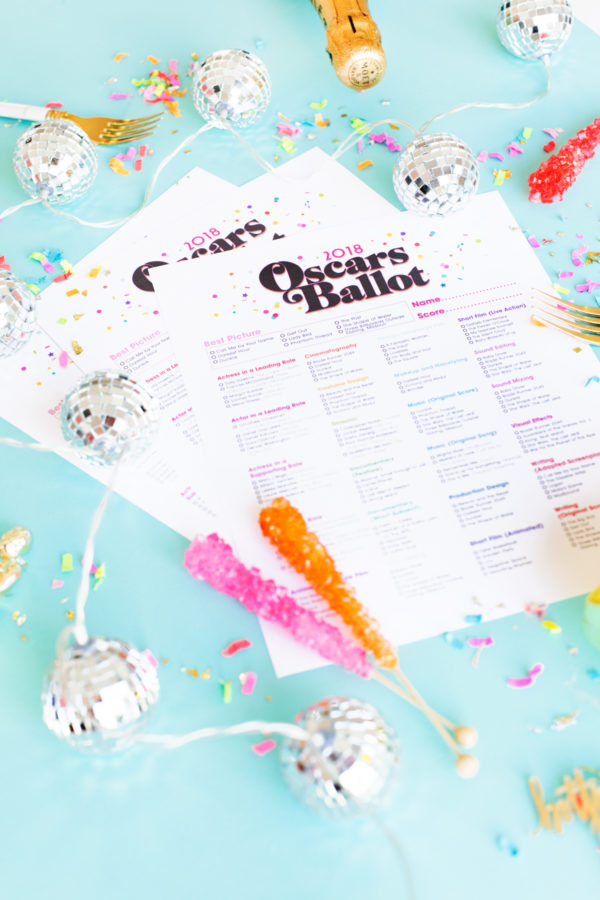 Photos by Jeff Mindell | Designed by Katy Jones
Click HERE to download and print the free printable 2018 Oscar ballot!
Disco Ball Lights | Rainbow Confetti
March 4th is just around the corner so get 'em ready, folks!! Happy Awards season!
SaveSave