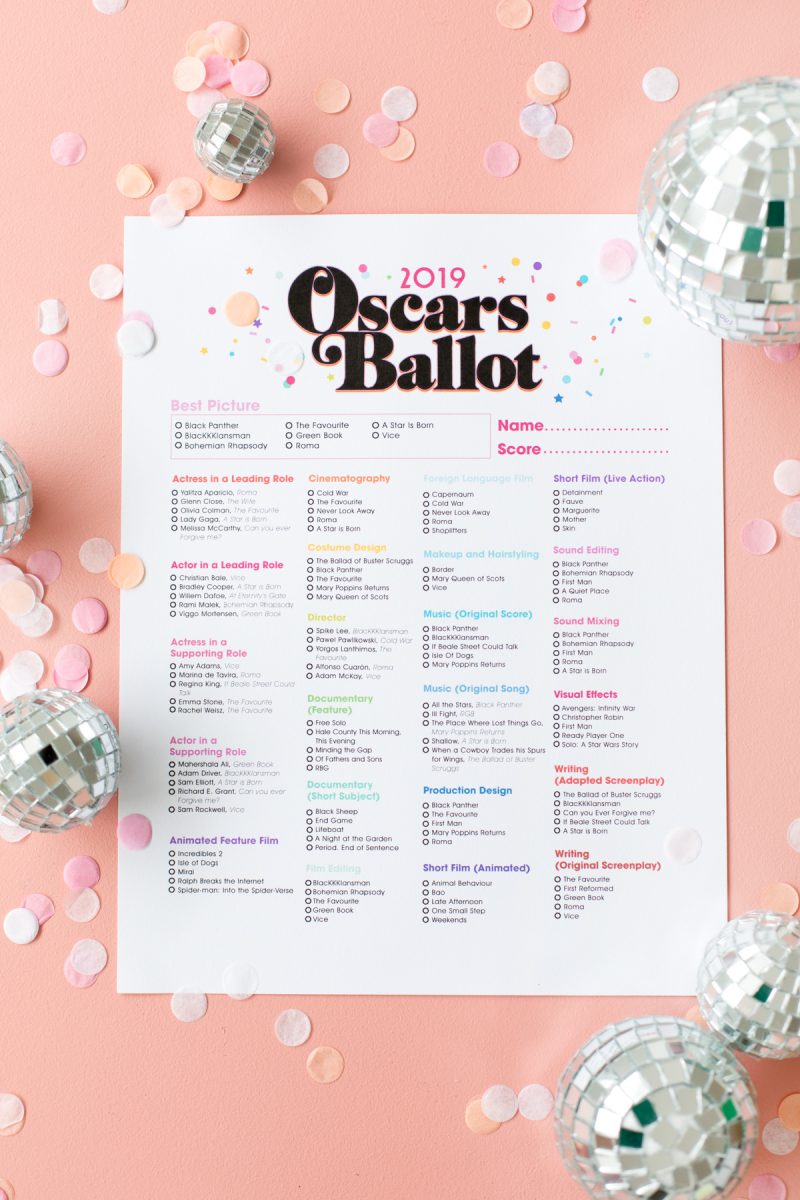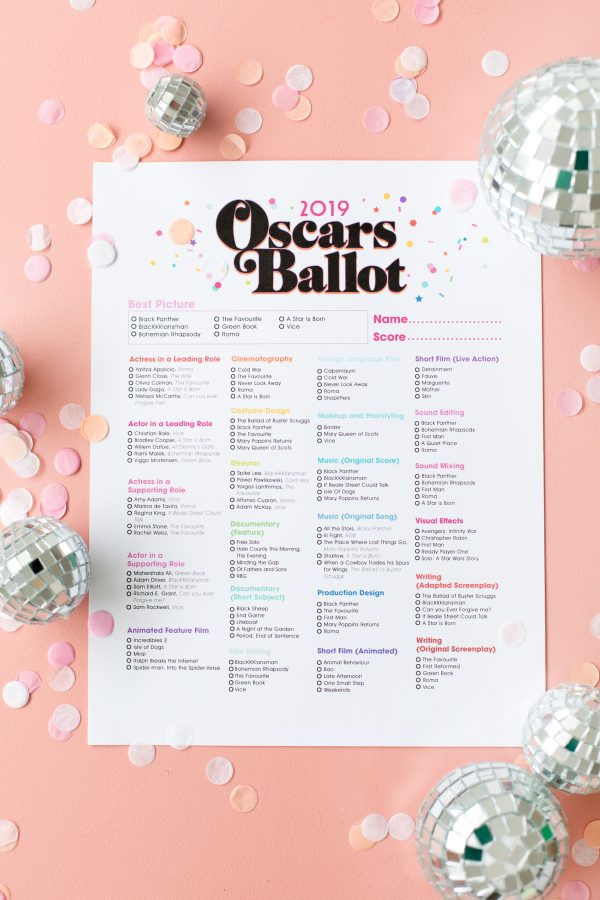 Our annual free printable 2019 Oscar ballot is here! This ballot is a fun addition to any Oscar party, whether it's a party of one, two or twenty! I always enjoy watching the show (and the red carpet!), even though I usually have only seen the nominated Pixar movie and musical of the year. Haha! This year is no different, sadly. 😉 Scroll down to download and print the ballot!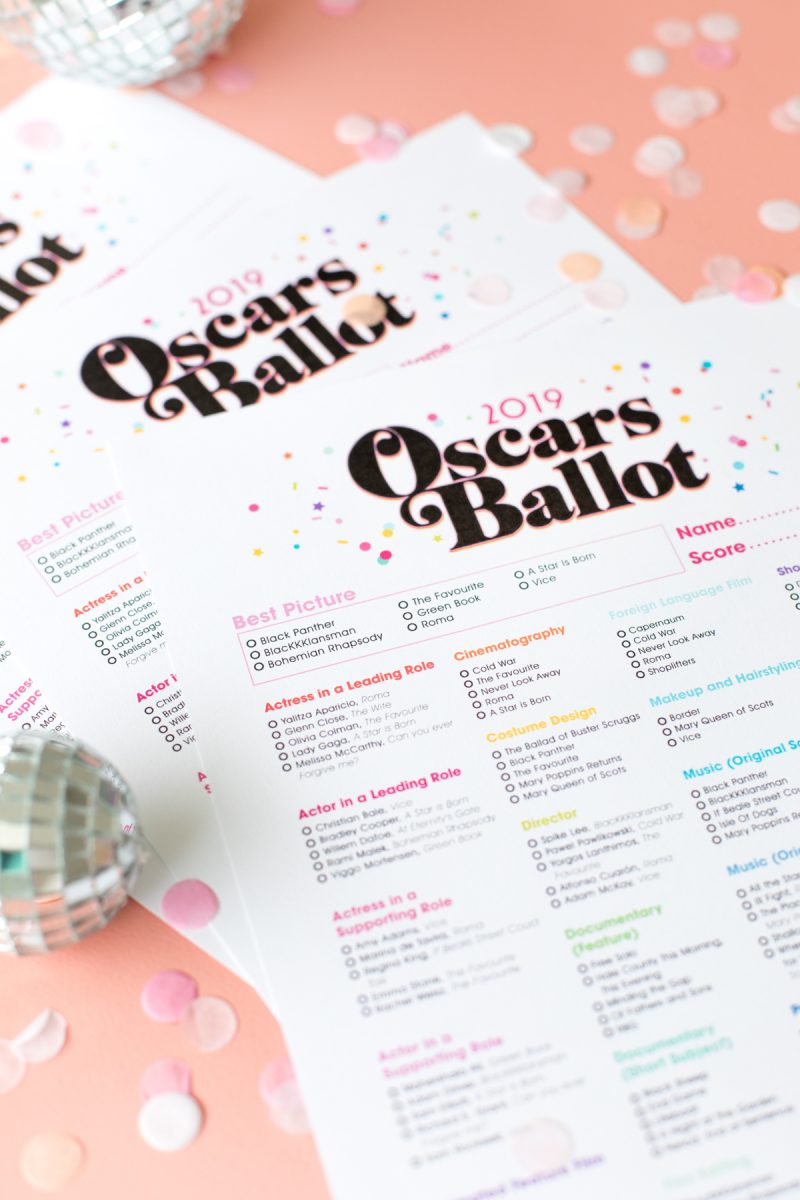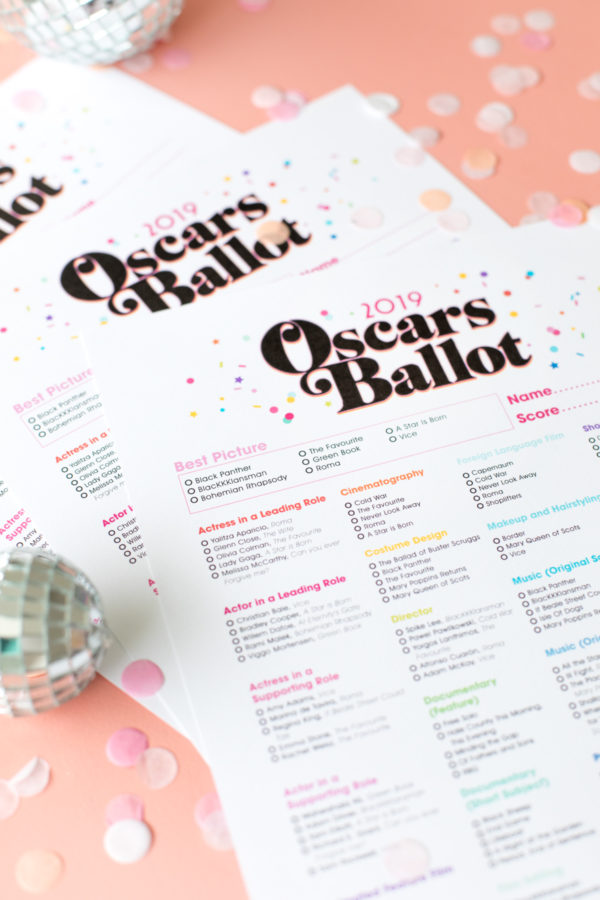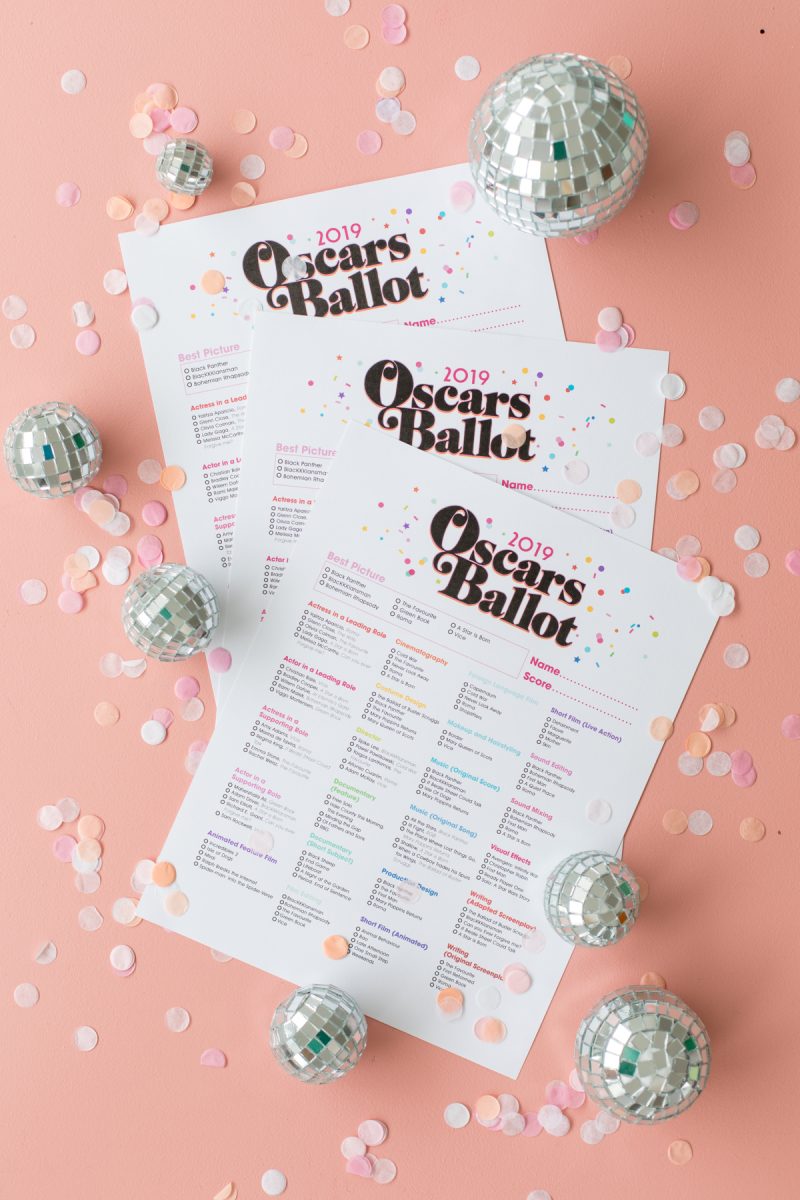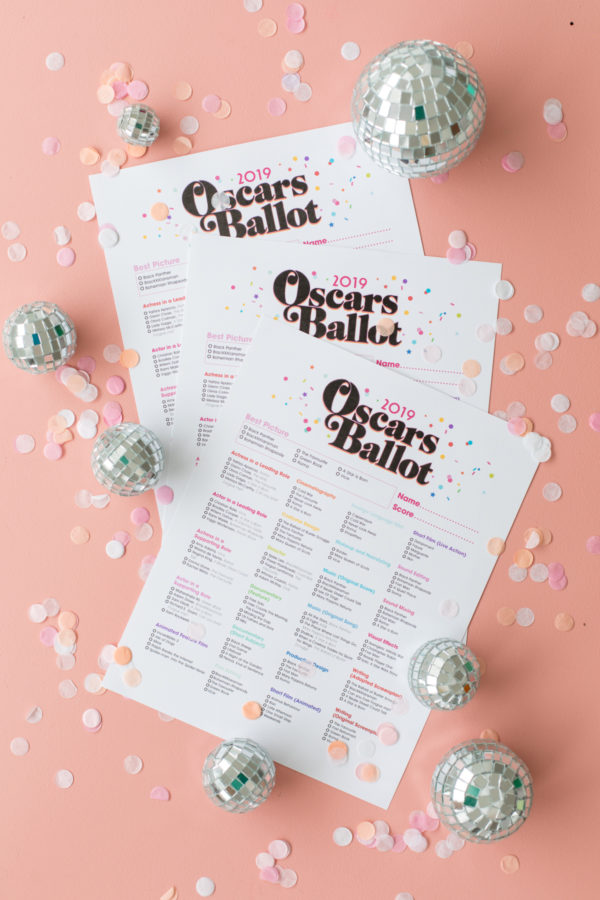 Photos by Jeff Mindell | Printable Design by Katy Jones
Click HERE to download the free printable 2019 Oscar ballot!
If you use these ballots this year, be sure to tag me (@studiodiy) or send me a photo, I'd love to see 'em "in action"!! Have fun!!